Orlando Local is an independent resource for visitors to Orlando, Central Florida, Walt Disney World and the surrounding communities.
There are plenty of people coming to the Orlando area each year. Let's take a look at some statistics from 2014.
62 Million – Total number of visitors to the area
57 Million – Number of those visitors from the USA
5 Million – International visitors
10 Million – Number of domestic visitors for business and conventions
47 Million – Number of leisure and vacation travelers to the Orlando area
$60 Billion – Amount of economic impact to the Central Florida region
Orlando Local helps visitors plan and make the most of their trips to Orlando and Walt Disney World by featuring the experience of a lifelong local native to the area and a frequent international visitor.
About William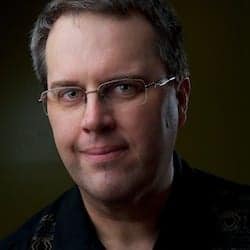 William Beem is an Orlando, FL native who watched the area change from a small citrus farming community to the major travel and vacation destination it is today.
I remember reading about the construction of Walt Disney World while in 3rd grade; they made it part of the class. My family would drive me out to Lake Buena Vista to see the Preview Center, which was nothing more than a building with models of how the Magic Kingdom would eventually look.
My first trip to Walt Disney World was shortly after it opened. I visited with my mother's hairdresser (Miss LouAnn, as I knew her then) and came home with a present for my mother. Two ceramic Dalmatians for the grand total of $2.50 each.  She still has them with the price tag underneath the base.
Since then, I've been an Annual Passholder for years, but Walt Disney World isn't the entire story of Orlando Local. I've lived or worked on every side of the city. Central Florida is the only place I've lived and I don't see that ever changing.
As luck would have it, I met my wife who has her own Orlando and Walt Disney World story. She and her daughter traveled her from the UK every year for their annual vacation, spending weeks at a time exploring Disney and Orlando. Here's her side of the story.
About Lee