Think Tank Retrospective Weekender Review
The Think Tank Retrospective Weekender bag is one of those timeless bags you keep forever. Its exterior size belies the cavernous interior, giving you plenty of room for a weekend trip. The fabric, leather, and antiqued metal hardware let you arrive in style.
Make a statement when you arrive with this classic travel duffel.
Why Should You Buy the Think Tank Retrospective Weekender Bag?
Let's look at some of the benefits of the Think Tank Retrospective Weekender travel duffel.
1: It has a stunning visual appeal.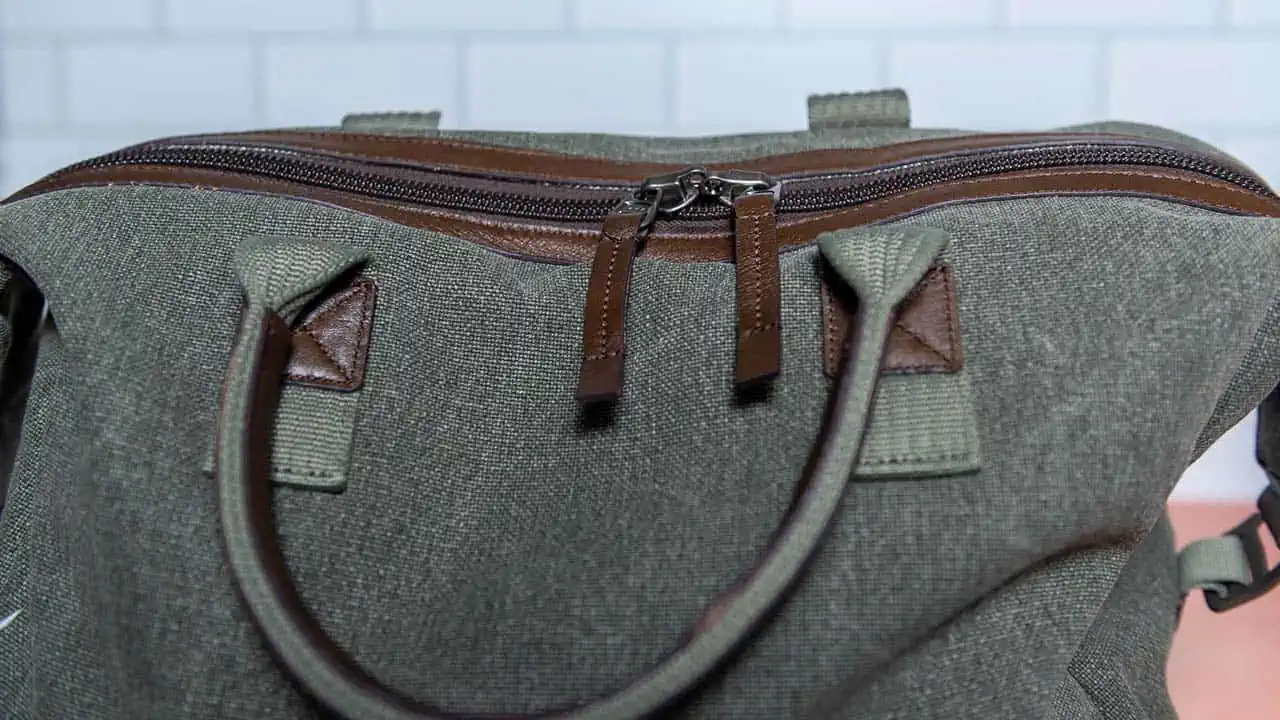 All of the Retrospective travel bags look elegant yet remain durable. The stone-washed cotton canvas material is thick yet soft and luxurious.
It features antiqued metal hardware and leather-reinforced stress points. The full-grain leather accents are soft and perfectly stitched.
The large YKK zippers slide smoothly and are easy to grab with the leather pulls.
A long leather shoulder strap and leather-wrapped grab handles make it easy to carry.
A beautiful tartan fabric liner inside is soft to the touch.
2: It's undeniably practical
The main compartment is spacious and offers effortless access. The zippered wings unclip to provide a wide clamshell opening to the interior.
An interior zippered pocket for quick access is great for storing keys, a wallet, or a passport. One of the things we like is that there aren't too many pockets inside. The inner zippered liner pocket does what you need, so there's a pocket for quick access to some items, but the rest of the space works like a classic canvas tote.
The front zippered pocket for quick access without opening the bag is great for a paperback book, a mobile phone, or travel documents.
For extra protection, the fabric is treated with a durable water-resistant (DWC) coating that ensures you won't have to stress if it starts pouring.
3: Exquisitely Comfortable
Whether you use the shoulder strap or the leather-wrapped grab handles, the Think Tank Retrospective Weekender is comfortable and easy to carry.
If you don't want it, the removable shoulder strap is easy to tuck into one of the two pockets. If you decide to use the shoulder strap, its length adjusters make it easy to fit your body.
The soft-sided form factor means you won't have a hard jab in your side while walking with the Retrospective Weekender.
What Makes the Think Tank Retrospective Weekender Stand Out?
The Think Tank Retrospective Weekender is a classic travel duffel with some stylish, practical appointments.
It features the classic cotton canvas look that the Retrospective Travel Series represents.
1: Long Leather Shoulder Strap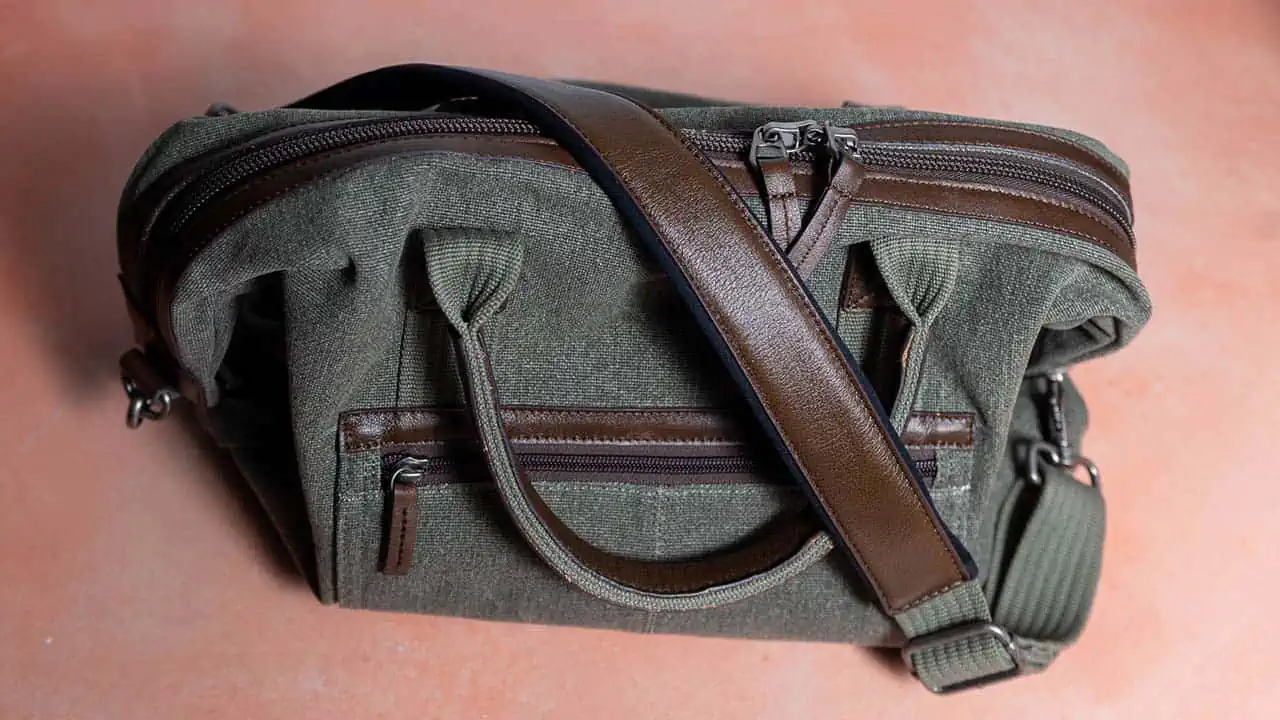 Think Tank really crafted a wonderful shoulder strap. It attaches to the bag with antiqued brass hooks that swivel, so you won't get tangled up as you move.
The sturdy Dakota leather reinforcements look great on the shoulder strap, but a soft black foam cushions the bag's weight on your shoulder.
The shoulder strap material is reinforced with six rows of stitching and has length adjusters to customize the strap to your needs.
2: Inner Zippered Liner Pocket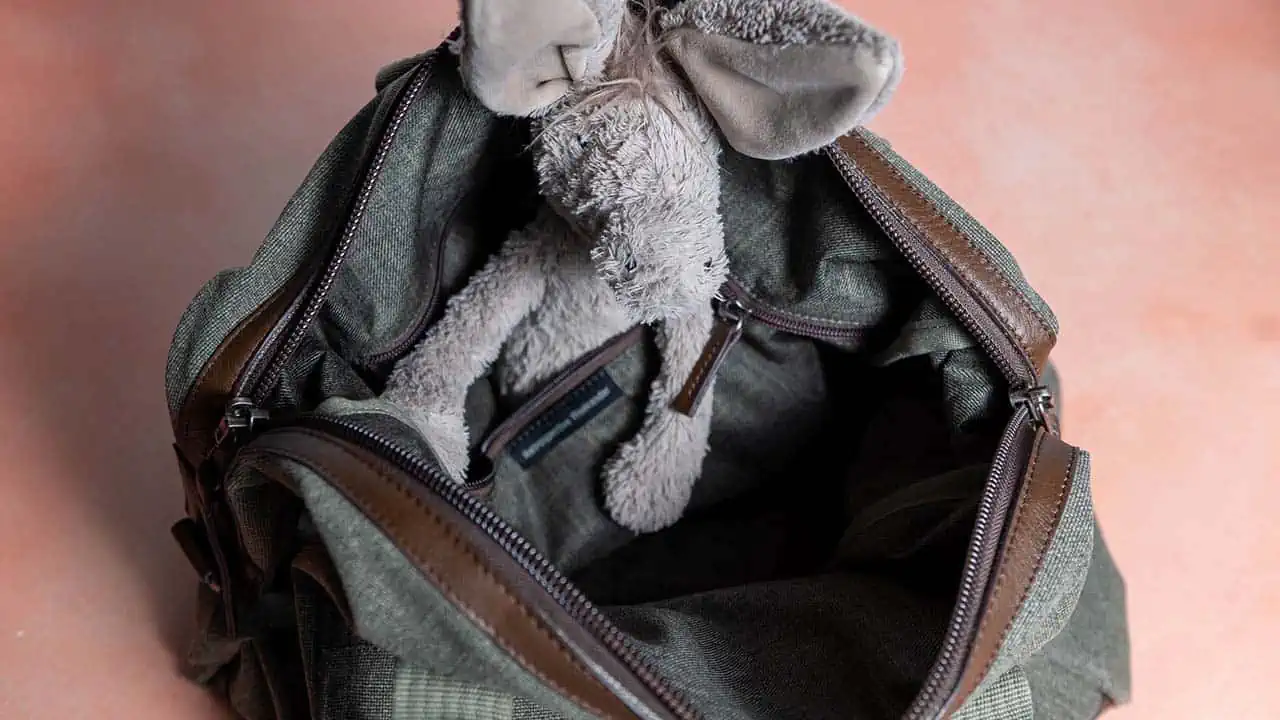 The inner pocket is on the opposite side of the front zippered pocket. It's wide and spacious, so you don't need to fold papers too much. An 8 1/2×11″ paper folded in half lengthwise fits nicely, as would a small book.
3: Front Zippered Pocket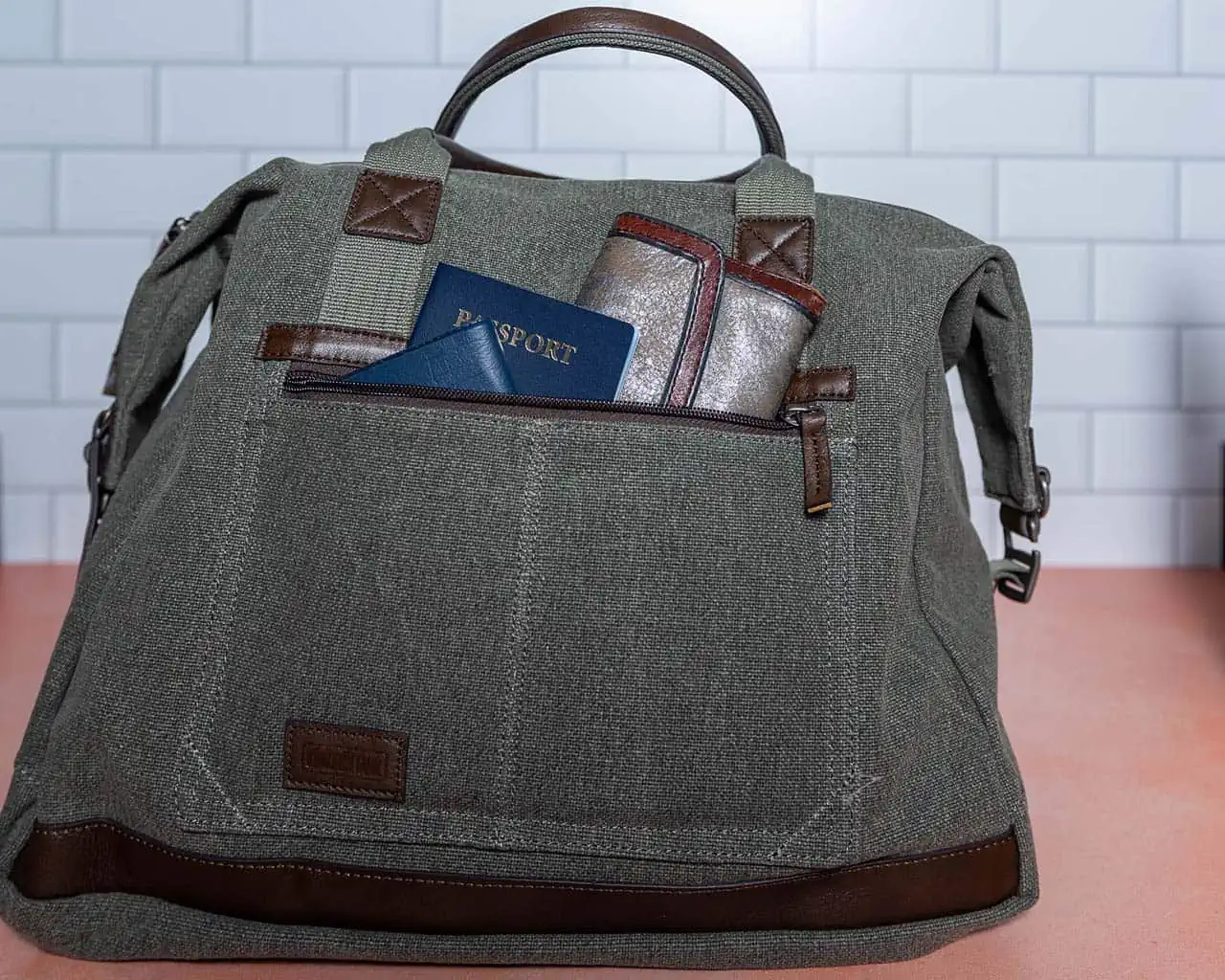 The front zippered pocket means you don't have to access the main compartment to get something for quick access. It's a great place for carry mode when grabbing something on the go.
4: Large Main Compartment
The Retrospective Weekender is a 29-liter bag with clamshell access. The bag stands nicely on its own, so you don't need one hand to hold it open while packing with another.
Like many bags in the classic Retrospective Travel series, it has a signature tartan fabric interior, and the exterior is a classic cotton canvas.
Access to the main compartment expands with the wide clamshell opening when the zippered wings unclip.
Here are the Retrospective Weekender Measurements
Dimensions:
19.5" W x 12.25" H x 10.5" D (49.5 x 31.1 x 26.7 cm)
*Approx measurements based on the widest part of the bag
Weight:
2 lbs. 5.75 oz (1076 grams), including shoulder strap
1 lb. 13.25 oz (834 grams) without shoulder strap
Volume:
29 liters
A Few Optional Items From the Retrospective Travel Series
Conclusion: Think Tank Retrospective Weekender
The Think Tank Retrospective Weekender is a stylish travel duffel with 29 liters in the main compartment. It features antiqued metal hardware, Dakota leather reinforcements, stone-washed cotton canvas material, and a signature tartan interior liner.
The easy-access zipper wings fold to allow full clamshell access to the main compartment. The Weekender is practical and elegant. Don't leave home without it – make sure this essential item is part of your travel kit!