Best Think Tank Travel Bag
When finding the perfect travel bag for your next trip, Think Tank has some of the best options on the market. Think Tank offers a range of styles and sizes to suit any traveler's needs, from backpacks and shoulder bags to duffel bags.
In this article, we'll look at some of the best Think Tank travel bags available today, exploring their features and benefits to find the perfect bag for your next adventure.
FREE Shipping from Think Tank Photo on All U.S. Orders
You can get free shipping from Think Tank Photo using the links below if delivered within the United States.
What is the Best Think Tank Travel Bag?
Think Tank keeps expanding its line of travel bags for different needs. Here are some of the best Think Tank travel bags and accessories you can get today.
What Kind of Think Tank Travel Bag is Best for You?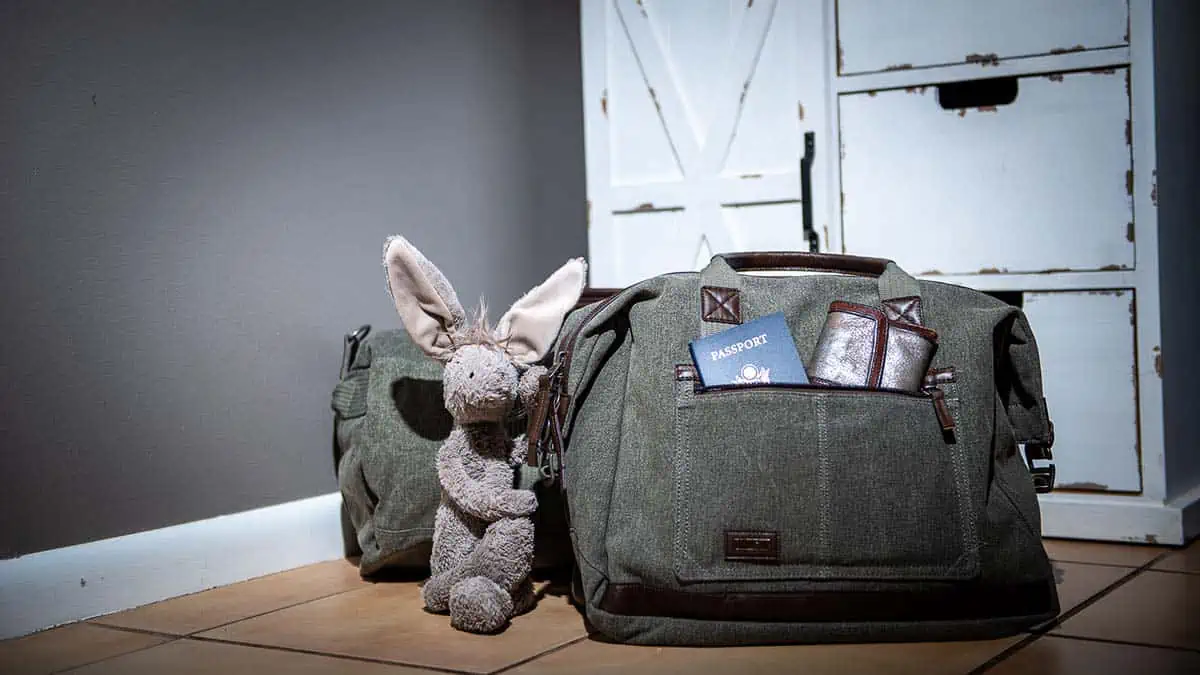 Are you having trouble deciding which Think Tank travel bag is best for your needs? Take a look at some of the criteria below to help you decide.
If you're like me, you'll end up with more than one. Bags are wonderful things, especially when they last a long time.
1: Think Tank Retrospective vs Think Tank Freeway Longhaul Duffel
While the Freeway Longhaul and Retrospective Duffel lines are great and well-made, they serve different purposes.
The Think Tank Freeway Longhaul is great for organizing and hauling gear. If you need to access something from the bag occasionally, the full-view top opening is a practical aspect that allows you to see the item you need quickly. Also, it comes with internal dividers to make organization easy.
The Retrospective Duffel doesn't have the same view or organization, but it's much more stylish. Think of it as something elegant and sturdy to carry items from one place to another. You won't use it to access things while traveling, but you'll look good getting there.
So what makes one bag utilitarian and another elegant? It's mainly the design, structure, and materials.
A utilitarian bag typically has more pockets and compartments for storage, making it ideal for travel or outdoor activities. It's usually made from a durable material such as canvas or nylon and sometimes features extra reinforcement on the bottom to provide additional protection.
On the other hand, an elegant bag typically has fewer pockets and compartments, using minimal hardware and materials. They are often crafted with more refined fabrics such as leather or suede to give them a luxurious look. Utilitarian bags are perfect for practicality, while elegant bags are better suited for those who want to make a fashion statement.
The Freeway Longhaul is utilitarian. The Retrospective Duffel line is fashionable and elegant yet still provides rugged protection for your items.
2: Do I Need 50 Liters or 75 Liters?
When choosing either a 50-liter or 75-liter travel duffel, you must consider what type of items you'll be packing. If you're looking for a bag that can fit plenty of clothing for a weekend getaway or extended trip, then a 75-liter duffel is your best bet. The larger size allows you more freedom when packing for your next adventure without worrying about skimping on space.
On the other hand, if you're looking for something more lightweight and suitable for carry-on luggage, a 50-liter duffel might be better suited to your needs. Consider the type of clothing you want to bring along with you and ensure that your duffle bag meets those requirements before making your purchase.
3: Everyday Carry (EDC): What's the Best Type of Bag?
Everyday Carry (EDC) bags are designed to be lightweight, versatile, and practical. They should fit the items you need daily while still being comfortable to carry around all day.
Look for features like multiple pockets and compartments for organization and plenty of space for a laptop or tablet. A good EDC bag should also be stylish and offer adjustable straps for comfort. Choose materials that are easy to clean and waterproof, ensuring your EDC bag will last through any adventure.
A backpack is an ideal choice for EDC. It offers plenty of room for all your everyday items, allowing you to keep everything organized and within easy reach.
They typically come with adjustable straps to find the perfect fit for your body type and are very comfortable to wear for long periods. Look for features like multiple zippered compartments and pockets that offer extra storage space and a laptop sleeve or similar features. Choose a water-resistant material so your backpack will stay dry in any weather condition.
4: What is a Weekender Travel Bag?
A Weekender Travel Bag is a type of bag designed for people who travel frequently. It typically has a spacious main compartment that can fit several days-worth of clothing and other essentials. The Weekender Travel Bag typically has multiple smaller pockets and compartments for organizing items like books, papers, chargers, and more.
It usually has adjustable straps so you can carry it comfortably over long periods. The Weekender Travel Bag is designed to be stylish yet practical, making it an ideal choice for those who need a reliable companion for their travels.
5: What Makes a Good Travel Laundry Bag?
A good travel laundry bag should be durable and water-resistant, like canvas or ripstop nylon, that won't easily tear or damage. It's also important to look for one that is lightweight and has plenty of capacity in case you end up with more items than expected.
A travel laundry bag should have a secure closure, such as a drawstring or zipper, to ensure all your items stay put during transit.
Odor can be a major issue when traveling with laundry, especially if clothes haven't been properly washed. It's important to pack laundry items in a separate closed bag so that the smell doesn't spread to other items.
It's also a good idea to include a few fabric softener sheets to help keep the odor away.
6: Is a Luggage Tag More Than a Tag?
When looking for a luggage tag, consider the type of material it is made from, as this will determine its durability.
Look for one made from a strong material such as leather or nylon that won't be easily damaged in transit. You'll want to ensure that the tag has a clear window so you can easily identify your bag upon arrival and secure closure to ensure that your contact information cannot be tampered with.
Choose a tag with an adjustable strap so you can easily attach it to your suitcase.
Look for Travel Sentry IDs to provide travelers with identification recognized by airports and security forces worldwide. The ID provides a secure form of identification that allows authorities to quickly identify the owner of an item, such as a bag, laptop, or camera.
It is designed to be tamper-proof and comes with an international toll-free number to contact local authorities in case your items are lost or stolen.
7: Do I Need a Travel Organizer?
A travel organizer is highly recommended for those planning to take extended trips or regularly fly for business. A travel organizer will help keep all your documents and items secure and organized during your travels.
It can also help reduce the chance of losing important items such as passports, credit cards, and tickets. Additionally, a travel organizer typically features RFID-blocking technology which ensures that any sensitive electronic information stored on personal items is not at risk of being stolen.
You can also use a travel organizer for all the loose bits of cables and technology we acquire and use on trips.
Conclusion
Think Tank bags are renowned for their quality and durability. Their bags protect your camera gear from the elements while providing a comfortable and secure fit. With an array of sizes and styles available, there's something for every photographer.
Now with the line of Think Tank Travel bags, there's something for everyone else, too. Whether you're looking for a shoulder bag, backpack, or Weekender, Think Tank has you covered.
The materials used in Think Tank bags are top-notch; they use high-grade fabrics that are water-resistant and lightweight. The straps and buckles are designed to be strong and reliable, so you can rest assured that your items will stay safe no matter where you take them.
Additionally, all of their products come with a lifetime warranty, so if anything ever goes wrong with your bag, they'll replace it free of charge. When it comes to protecting your camera equipment on the go, Think Tank is the way to go. Their bags offer superior protection without sacrificing comfort or style.
So if you're looking for a reliable bag that won't let you down when it matters most, look no further than Think Tank!