3 Travel Accessories You Should Bring to Orlando
Travel Accessories for Your Next Orlando Vacation
Going on vacation brings new challenges that you may not face in every day life. You do different things. It's likely that you dress differently. New environments can cause stress that you normally don't encounter.
That's why we have three travel accessories to recommend for your next Orlando vacation.
Two of them are to help you conveniently carry and perhaps conceal some of your vital possessions, and another helps you deal with the oppressive heat and environment that happens in Orlando most months of the year. These are products that we use and recommend.
If you have any questions, please bring them up in the comments.
**This post contains affiliate links and we will be compensated if you make a purchase after clicking on our links. We use Amazon as a trusted and reliable vendor. There is no additional cost to you if you purchase using one of these links, and we appreciate your support if you use our links.
1: Flipbelt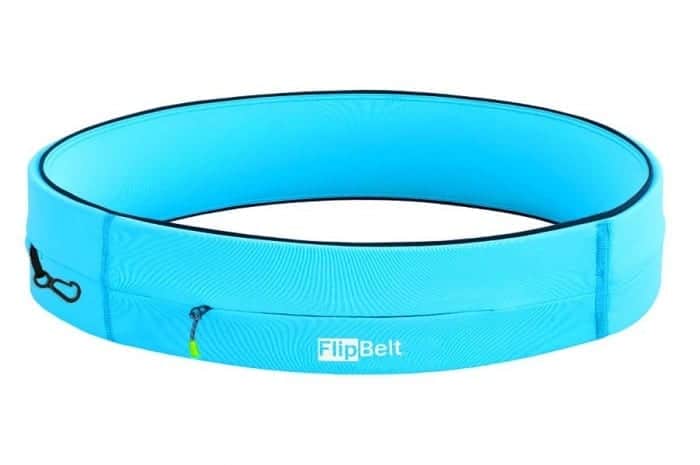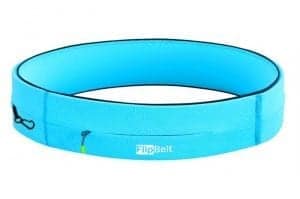 The [easyazon_link identifier="B01CH0CYLS" locale="US" tag="williambeemsw-20″]FlipBelt[/easyazon_link] is a a multi-use way to easily carry money, mobile phones, ID and even a water bottle while you're on the go.
Lee discovered this product at a showcase for the Celebration Marathon and uses it daily for her endurance running. However, it's just as useful for travel as it is for exercise. The FlipBelt comes in different colors and sizes, and easily fits under your shirt to conceal your mobile phone, cards and cash.
You can wear it over or under your clothing and the stretchy material fits comfortable around your waist or hips, whichever you prefer. I used this at Walt Disney World's Magic Kingdom recently to hold my iPhone 6s Plus just under my t-shirt. It was perfect!
My concern wasn't so much about concealing it, but not stuffing the phone in my back pocket where it's loose, or possibly sitting on it. The FlipBelt was comfortable and I forgot I was even wearing it while moving around. When I needed my phone, I just reached in to the belt, unzipped it and retrieved the phone.
You can get a version of the FlipBelt with or without the zipper. Lee runs with her iPhone 7s Plus in a FlipBelt without a zipper and it stays securely in place for miles.
It also works as a money belt if you're concerned about pickpockets while traveling. You can wear it on either side, so the opening faces your body or away from your body. Worn under clothing, it's undetectable.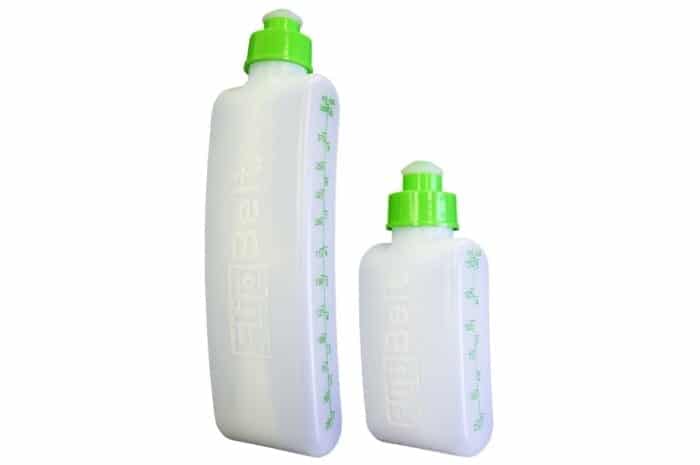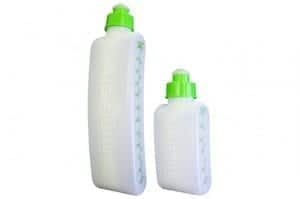 If you want to use your FlipBelt to carry water or something else to drink, you can get [easyazon_link identifier="B01ESTP0JY" locale="US" tag="williambeemsw-20″]FlipBelt Water Bottles[/easyazon_link] in two sizes – 6 oz and 11 oz.
The bottles fit nicely into the FlipBelt, including a slight curve to wrap around your body. They're easy to open and refill.
BPA free
100% HDPE
Top rack dishwasher safe
Soft bite silicone mouth piece
Easy to carry, access and use
We love FlipBelt and use them all the time. It's just a comfortable and convenient way to carry things hands-free.
2: RooSport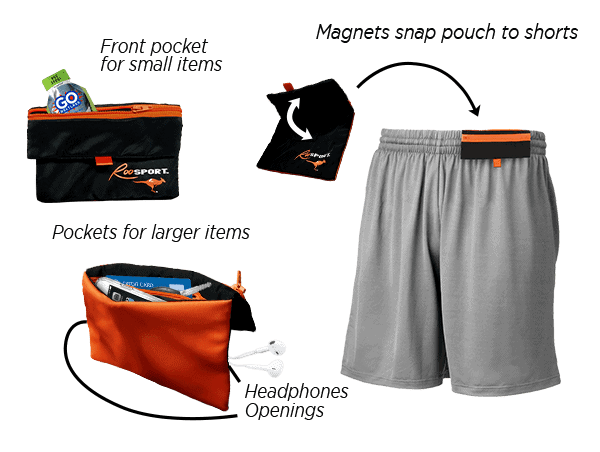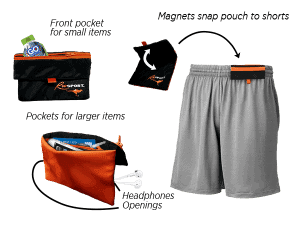 [easyazon_link identifier="B00SVJX9PU" locale="US" tag="williambeemsw-20″]The RooSport[/easyazon_link] is another great way to carry things you'd rather not stuff in your pockets, or even better, when you have no pockets. Instead of fitting like a loop around your body, RooSport attached itself around your belt of clothing using magnets.
It provides a convenient pouch to carry your phone, money, ID and more. If you have a larger phone, take a look at the [easyazon_link identifier="B01067V1X6″ locale="US" tag="williambeemsw-20″]RooSport Plus[/easyazon_link] for a larger carrying capacity.
You don't need a belt to use the RooSport. It fits over your shorts or pant waistline to connect the magnets securely.
While it won't be as hidden as a FlipBelt that you can wear under your clothing, it's a bit more convenient to reach for your items.
The RooSport has a zipper pocket for cards and keys, and a velcro pocket for larger items. It even has an opening for headphones if you want to keep your phone stored in the pouch while you listen.
3: Nuun Hydration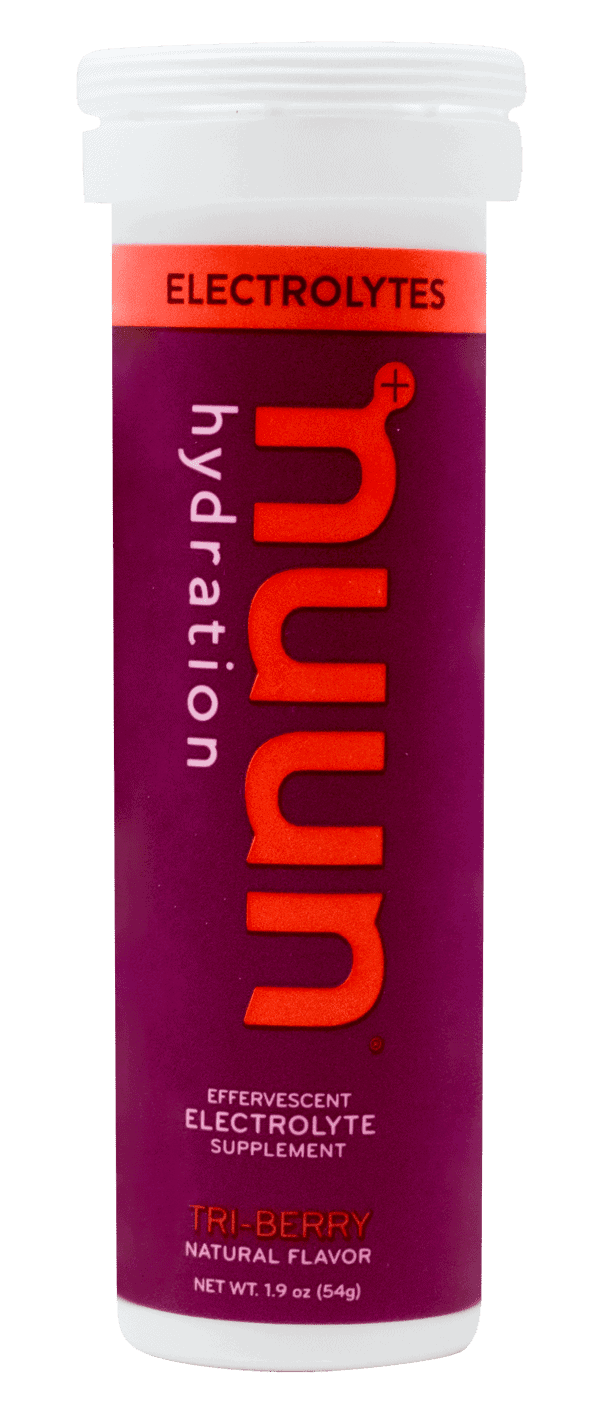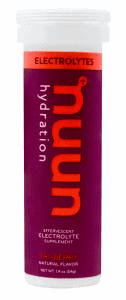 The Florida sun can suck the life out of you with dehydration. If you aren't acclimated to the weather, it can hit you hard before you know it. That's one of the reasons some visitors find themselves feeling a bit cranky in this climate.
What can happen when you get dehydrated? The responses are headaches, muscle cramps, nausea and fatigue. As you sweat, you lose electrolytes – important particles in your body that maintain fluid balance and normal body functions. Just drinking water doesn't replace electrolytes.
[easyazon_link identifier="B019GU4ILQ" locale="US" tag="williambeemsw-20″]Nuun Hydration[/easyazon_link] works as both a preventative and post-dehydration response. We think it's better to prevent than react, so we recommend taking Nuun Hydration before you start your day in the sun.
Nuun Hydration comes in tablets that dissolve in water. There are plenty of flavors, including:
Watermelon
Tropical Fruit
Tri-Berry
Strawberry Lemonade
Orange
Lemon+Lime
Grape
Fruit Punch
Citrus Fruit
Wild Berry
Mango Orange
Fresh Lime
Cherry Limeade
Nuun Hydration electrolytes are safe for everyone.You can give it to your kids. I'd probably avoid the caffeinated ones for the younger children, but there is no junk in these. A full list of ingredients is on their website. There is no added sugar, no artificial colorants of flavorings and the Nuun folks don't believe in artificial sweetener either.
Einstein Brothers Bagels
This is completely unrelated to anything above and we get no compensation for saying this, but we really love  Einstein Bros. Bagels.
It's a large chain and there are several locations in Central Florida. What we love is that the bagels are fresh, delicious and the crew is always friendly. Lee and Tové never had any from here until I recently bought a bag after one of Lee's races. The look on their faces as they took a first bite was amazing.
These bagels are just better than anything else we found. Panera Bread bagels don't even come close and there are more flavor choices at Einstein Bros. Bagels.
Get Free Updates of The Orlando Local Show
Want to have The Orlando Local Show downloaded for you automatically when a new episode comes out? It's easy and free. Just click on one of the links below and you can subscribe on iTunes, Google Play Music, Stitcher or Blubrry.
iTunes – https://orlandolocal.com/itunes
Google Play Music – https://orlandolocal.com/googleplay
Stitcher – https://orlandolocal.com/stitcher