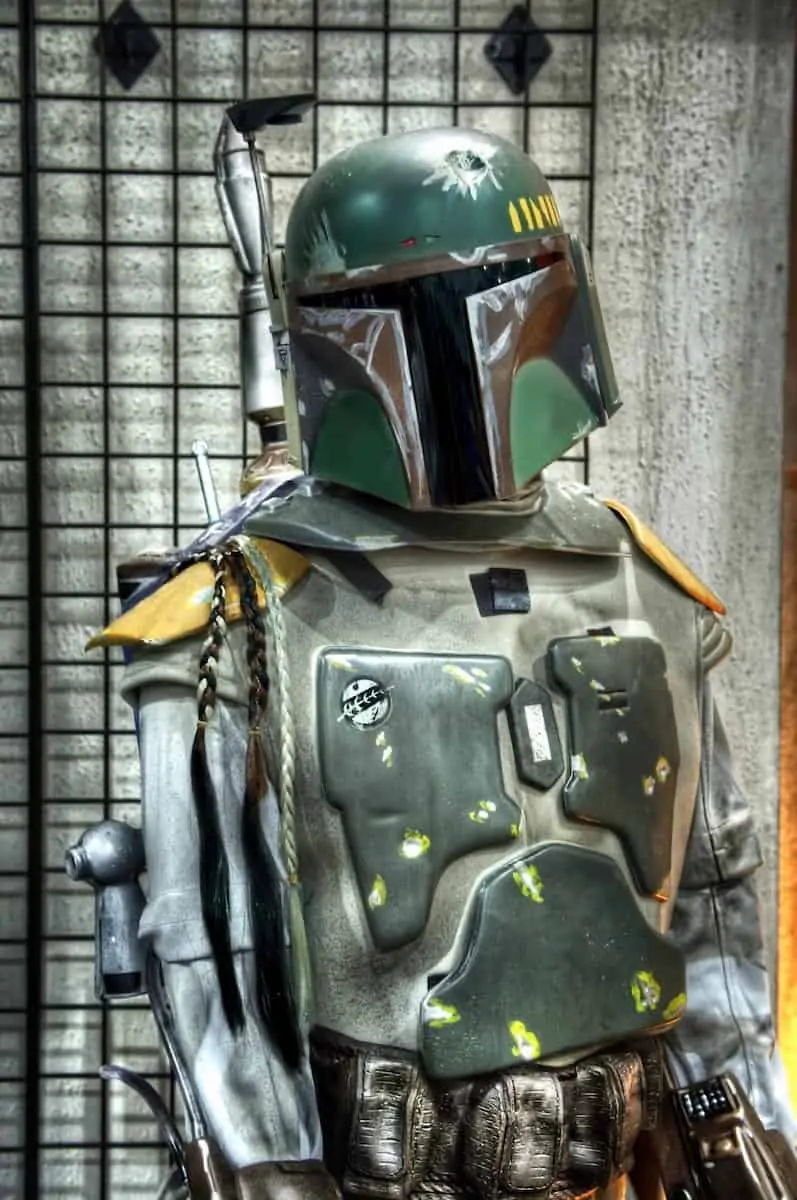 Boba Fett
Let's face it.  Mandalorians are a cocky bunch. Look at him, tilting his head.  It's like he's behind that helmet saying, "Take the damn picture before I kill you." That's OK.  I'm not afraid of Boba Fett.  After all, what is his great claim to fame?  Oh, that's right.  He followed the Millennium Falcon and snitched on Han Solo.  He didn't even capture the guy.  He just phoned it in!  That's too lame to deserve such a cocky attitude.
Star Wars Weekends
Today is the beginning of Star Wars Weekends at Disney's Hollywood Studios.  In August, Orlando will again host Star Wars Celebration.  Hordes of Star Wars fans descend upon us for both of these events and drop some serious money in the local hotels, restaurants and some other businesses.  As long as they're paying, who cares if they dress up and bang plastic sticks at each other?
I end up going to Star Wars Weekends every year because I like to take photos, but also because I like Star Wars.  The first year I attended seemed much better than recent years.  There were more characters just walking around.  Lately, everything seems far too organized.  People stand in lines to get autographs and photos with a character.  I was happier when you could turn a corner and find a couple of Storm Troopers carrying a tray of cookies.  Spontaneity is more fun.  You never get a pleasant surprise by standing in line for a scheduled encounter.
Despite the changes, it's still a pretty good time.  People are nice and you can forget about the rest of the world for a while. If that's not enough, where else can you see Darth Vader and Chewbacca in a dance-off competition? Even though the same guy wins every year, it's still pretty amazing to see how some of these folks can move in those costumes.
Star Wars Celebration
This event doesn't happen every year, but it's the über-geek convention for Star Wars fans.  People drop big money on tickets to this conference, not to mention more money just to get inside some of the panel discussions, or even more money to pay an aging Luke Skywalker for his signature.  Me, I've never paid for a signature.  The only signature I want is on a check endorsed to me.  However, that's what the people want.  Otherwise, there wouldn't be a market for over-priced autographs.
I go for the visuals, though.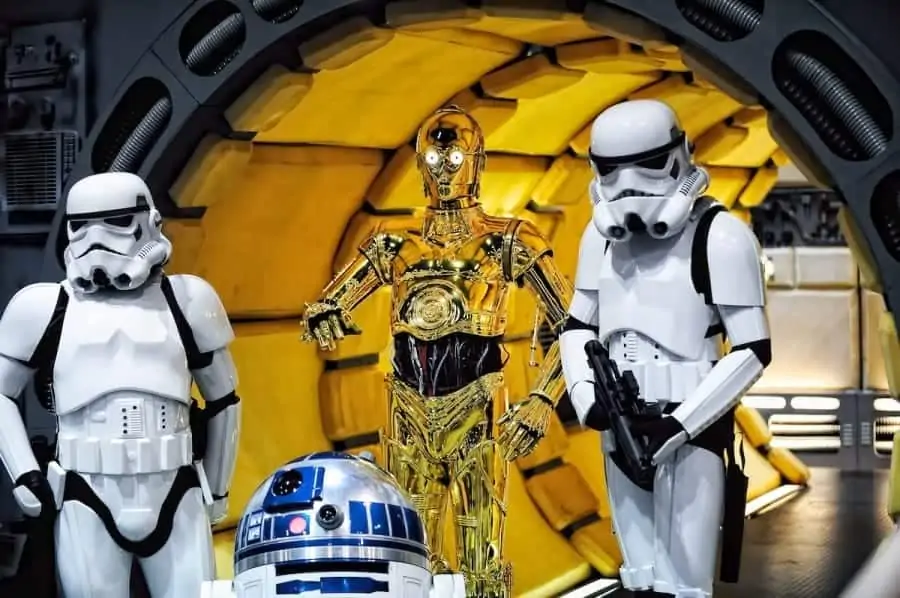 This is what I'm talking about.  Perfect costumes.  Outstanding sets (including a life-sized TIE Interceptor) built by Belgians who brought these sets across the ocean to show here for a few days.  Droid races.  Did you know that people actually build droids like R2-D2 and race them against each other?  I didn't, but those little suckers are kind of zippy.  It's cool to watch, at least until to people start banging plastic sticks against each other.
The truth is that these events give people a chance to escape the monotony of the real world for a while.  I'll never dress up.  I'll never have a plastic stick to bang against someone else.  I may build a droid to race one day, though.   So, I suppose there's a bit of something for everyone.  It all starts today.
Just remember – be kind to the Wookies.