Best Pet-Friendly Hotels Near Disney World
Looking for the best pet-friendly hotel near Walt Disney World and don't want to read the entire list? Here's our top pick.
Best Pet-Friendly Hotel Near Walt Disney World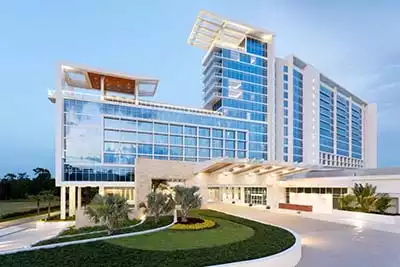 The JW Marriott Orlando Bonnet Creek Resort & Spa brings modern luxury to Orlando, Florida. Perfectly situated near International Drive and within the gates of Walt Disney World, you'll enjoy the best this sought-after vacation destination offers.
⭐ Book JW Marriott Orlando Bonnet Creek Resort & Spa
We earn a commission if you make a purchase, at no additional cost to you.
What Are the Best Pet-Friendly Hotels Near Disney World?
We're happy to help you find pet-friendly hotels. We've rated and ranked the best pet-friendly hotels for your stay and listed rates and requirements to stay at pet-friendly hotels.
Walt Disney World Resort Kennel
Walt Disney World Resort offers on-site pet care services for guests traveling with their pets. Best Friends Pet Care at Walt Disney World provides a safe and comfortable place for pets to stay while their owners enjoy the parks.
The kennel offers daycare and overnight boarding options for dogs, cats, and other pets. Trained animal care professionals staff the facility, providing individual attention and exercise for each pet.
The kennel is near the Disney Port Orleans Resort – Riverside. Best Friends Pet Hotel is open an hour before the theme parks open until one hour after closing.
Pet owners must provide proof of vaccination and sign a waiver at check-in. There is an additional fee for the kennel services. Reservations are a good idea, as space is limited.
Vacationing at Theme Parks with Pets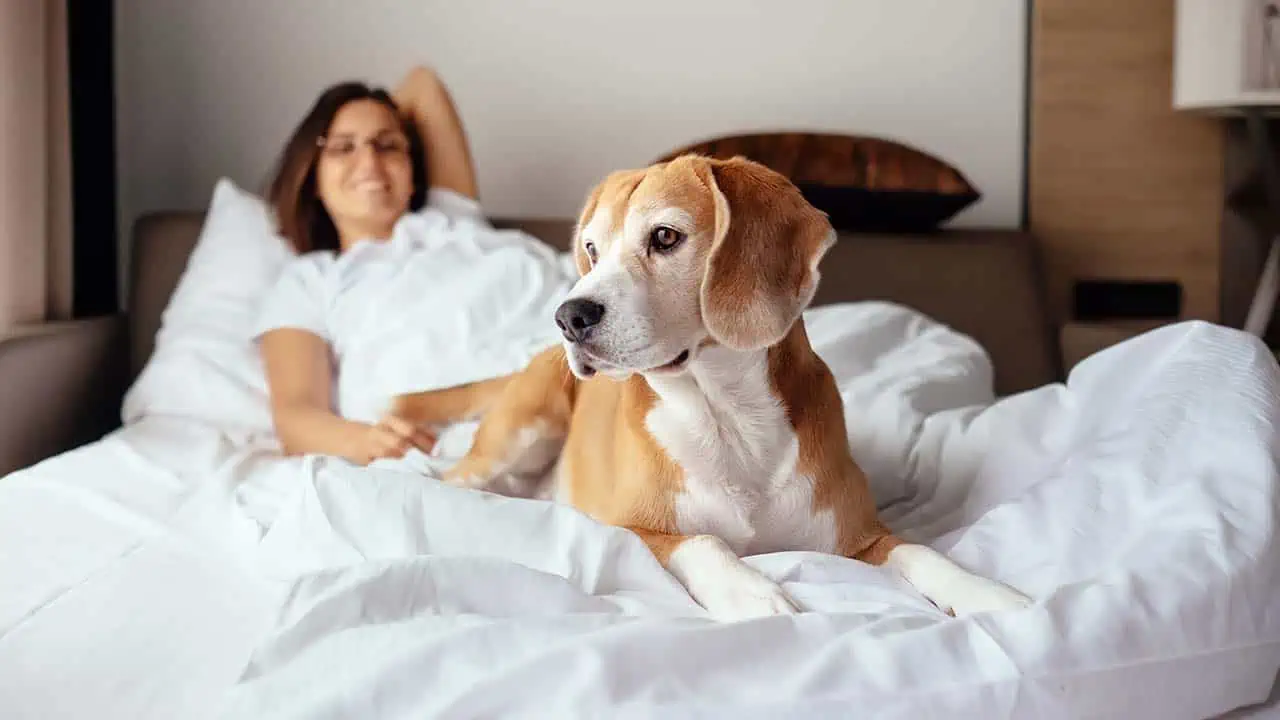 Traveling with pets to theme parks can be a great way to enjoy a family vacation. Here are some tips to make sure your furry friend has a safe and enjoyable experience:
Ensure your pet is up-to-date and properly vaccinated, and bring the documentation. Most places will request it before allowing pets to stay at the facility.
Research pet-friendly theme parks in advance and look for ones that offer kennels or other pet accommodations while you explore the park.
Be aware of any pet restrictions or policies, such as no pets allowed inside the front gate of certain theme parks.
Bring plenty of supplies for your pet, including food, water, treats, toys, and bedding for their comfort.
Consider bringing a pet carrier or leash so you can keep them close by at all times.
Take regular breaks throughout the day to give your pet time to rest and relax in the shade or indoors if possible.
Ensure your pet has a proper ID tag in case they get lost during your visit.
Following these tips will help ensure you and your pet have an enjoyable experience when traveling to theme parks together.
Conclusion: Enjoy Great Pet-Friendly Hotels
Although four resorts on Walt Disney World property accept pets, there are good reasons to stay off-site. Many hotels have pet policies that welcome well-behaved pets in your guest room.
Be prepared for additional fees and have proof of vaccination for your fur babies. Remember that some hotels won't allow you to leave a pet alone in guest rooms. Some hotels have dog-friendly items, but be prepared to bring a bed, leash, and perhaps some toys.
Choose one of these great properties and book your stay now.