Fourth of July Fireworks in Orlando
Enjoying Fourth of July fireworks in Orlando is pretty easy. We have a list of hot spots to celebrate your Independence Day like our Founding Fathers by making stuff explode.
You don't even need to know local laws about fireworks.
Fourth of July Fireworks Hot Spots in Orlando
There are plenty of places to celebrate Independence Day with fireworks in Orlando. In fact, you can probably stretch out your Independence Day fireworks over a couple of days if you're willing to visit more than one show.
Baldwin Park Fireworks
The Baldwin Park Independence Day Bash is a new tradition with plenty of excitement. It's not far from Downtown Orlando at the former Naval Training Center part of town.
The event has live music and plenty of vendors. Choreographed fireworks over Lake Baldwin gives plenty of room to view the show, but you can get things started in Village Center and Harbor Park to make a day out of it. There's plenty of parking and shuttle bus service.
Altamonte Springs Fireworks
Red, Hot and Boom in Cranes Roost is always a popular event. You can expect live entertainment, activities for the kids, vendor booths, food, drinks and a 25-minute Fourth of July fireworks display.
Downtown Orlando Fireworks
The City of Orlando Fireworks at the Fountain is one of my favorite Fourth of July fireworks shows. I've always loved spending time around Lake Eola. Add some explosions and a laser show over the lake and it's a great way to cap off the evening.
Festivities start at 4 p.m. with activities for children, live music, and food and beverages available for purchase. The evening concludes with a spectacular fireworks display at 9 p.m.
Universal Studios Fireworks
Independence Day at Universal Studios features a special showing of Universal 360: A Cinesphere Spectacular. It features famous scenes from Universal Pictures films projected onto large domes in the middle of the lagoon while fireworks, flames, lasers and water effects add to the show.
Sea World Fireworks
Check out the Fourth of July Reflections show at Sea World. It's included with your regular park admission. Expect an expanded fireworks show choreographed to patriotic music.
Walt Disney World Fireworks
Walt Disney World fireworks are in a league of their own. Walt Disney World shoots fireworks every night of the year. They go through so many that they have their own brand of fireworks to use. Makes me wonder when and where they practice these shows.
You can expect Fourth of July fireworks shows at Magic Kingdom and Epcot with your regular admission.
Magic Kingdom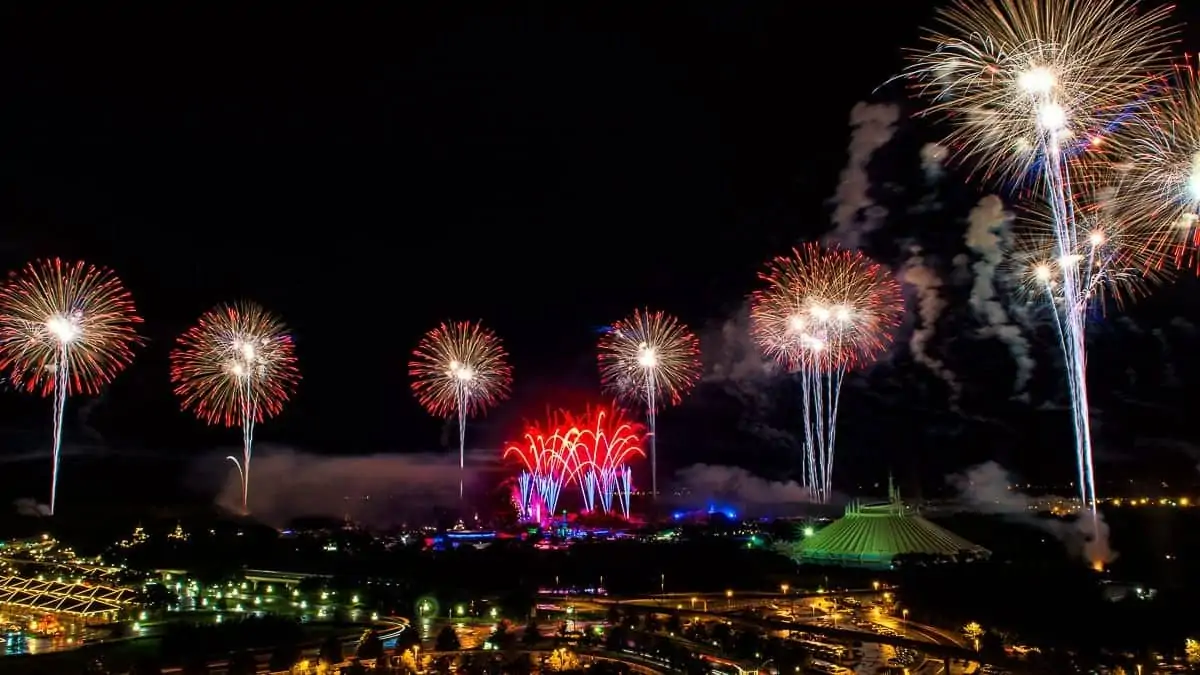 The Magic Kingdom is changing up it's usual Wishes fireworks show for the Fantasy in the Sky Fireworks show, featuring a selection of classic Disney songs.
Fantasy In The Sky Fireworks was an opening day show for the Magic Kingdom in 1971, and was shown consistently through 2003, when it was replaced by Wishes.
As you can see in the photo above, you don't have to be inside the Magic Kingdom to enjoy the fireworks. I shot this photo from the Contemporary Hotel. You can find places to view the fireworks from the Contemporary, Disney's Polynesian and the Grand Floridian resort.
Epcot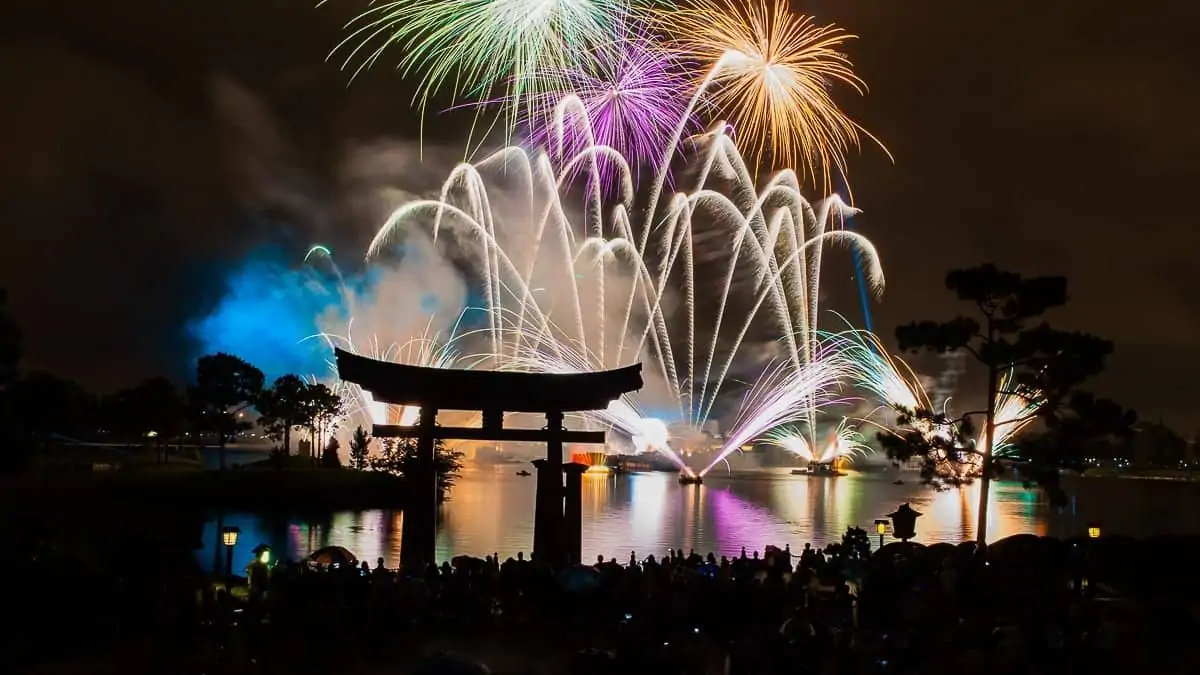 Epcot features its Illuminations fireworks show around the World Showcase Lagoon, followed immediately by an extra five or six minutes of fireworks with patriotic music.
Celebrate Your Fourth of July Fireworks in Orlando
The schedules change each year, often with some of these Fourth of July fireworks celebrations happening before Independence Day itself. You may be able to see two or more shows if you're willing to make the effort.
As with any large gathering, expect to be part of a group of thousands of visitors and give yourself plenty of time to arrive and depart.