Hard Rock Cafe Review: Orlando's Premier Tourist Restaurant
Hard Rock Cafe Review: Orlando's BEST Tourist Restaurant
$10-$30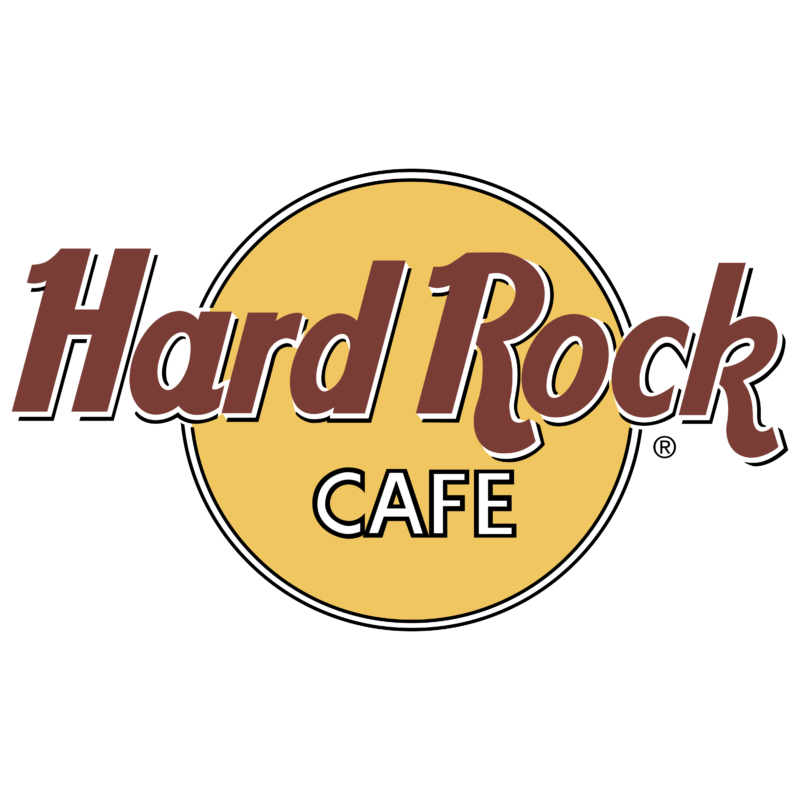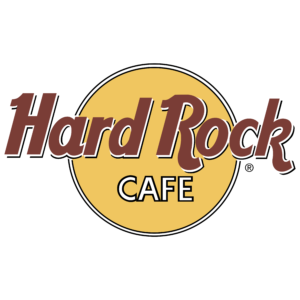 Restaurant Name: Hard Rock Cafe
Restaurant Description: Orlando's Hard Rock Cafe is the perfect place to enjoy a delicious meal and soak up some local culture. The restaurant is located in the heart of Universal Orlando City Walk. The menu features a wide variety of American classics, including burgers, sandwiches, salads, and seafood. And of course, no visit to the Orlando Hard Rock Cafe would be complete without indulging in one of their famous desserts. With its fun atmosphere and tasty food, Orlando's Hard Rock Cafe is a great choice for any dining occasion.
Price range: $10 - $30
Address: 6050 Universal Blvd Orlando, FL 32819
Cuisine: American
Telephone: 407.351.7625
Summary
Orlando's Hard Rock Cafe is a popular destination for both locals and tourists alike. The restaurant offers a wide variety of American classics, including burgers, sandwiches, and salads. The portions are large and the prices are reasonable, making it a great option for budget-minded diners. The Orlando Hard Rock Cafe also has a lively atmosphere, with a full bar. The service is friendly and efficient, and the restaurant is always clean and well-maintained. Overall, the Orlando Hard Rock Cafe is a great choice for casual dining in Orlando.
Food

Service

Atmosphere

Location

Memorabilia
Pros
Excellent service
Great food
The largest collection of rock memorabilia
Fun atmosphere
Cons
Can get loud
May need reservations to avoid a wait during busy hours
Security screening for City Walk entry is a drag
The Hard Rock Cafe Review You Need to Read
The Hard Rock Cafe in Orlando, Florida is the largest one in the chain. Our family braved the tourist depot known as Universal City Walk to check out whether this grandest of tourist restaurants is still up to par and worth your dollars.
Hours
Why Visit Another Tourist Restaurant?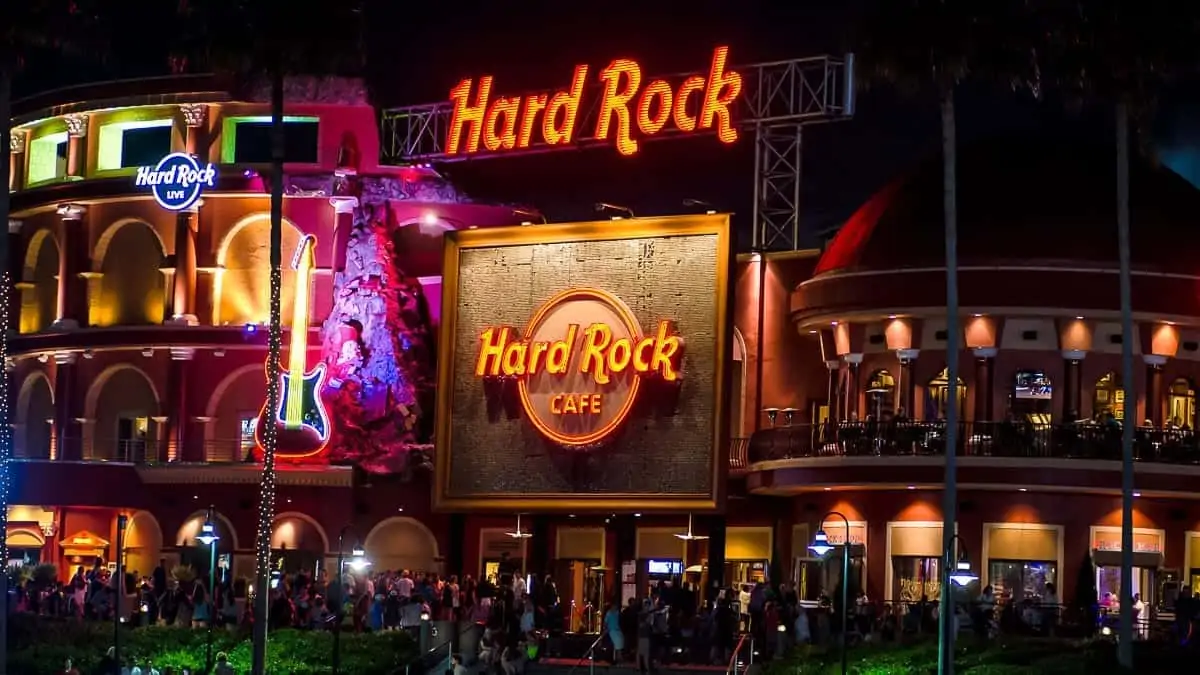 Look, I get it. There is nothing that screams tourist joint more than a Hard Rock Cafe. It's crowded, it's loud, and it's not exactly cheap. So why do we go there?
Honestly, we enjoy it. It's on our list of Top 10 Restaurants in Orlando.
We like the menu. The food is pretty good and we wanted a full meal: appetizers, entrees, and dessert!  I also enjoy a glass or two of wine with my meal and I'm not averse to the occasional pint of Guinness.
If you know your Hard Rock Cafe history, the first place started in London. Eric Clapton liked the place and brought in a guitar to hang there to mark his favorite seat. That's how the rock and roll memorabilia started.
The Seminole Tribe bought Hard Rock Cafe International in 2006 and they actually operate all of the Hard Rock Hotels and Hard Rock Cafe locations now – I think.
The place is always rocking and there are more rock memorabilia items on display in the Orlando Hard Rock Cafe than in any other. Enjoy our Hard Rock Cafe review and let us know about your experiences in the comments.
It's NOT in the Hard Rock Hotel
Here's something to keep in mind. The Hard Rock Cafe at Universal Orlando City Walk is NOT inside of the Hard Rock Hotel in Universal Studios Orlando.
They're not too far apart, but they're separate.
Most Hard Rock Cafe locations aren't in a Hard Rock Hotel. They used to be connected like that in Las Vegas, but the Hard Rock Cafe ultimately moved to the Las Vegas Strip. Now the Hard Rock Hotel doesn't even exist in Las Vegas anymore.
That will change in 2025 or so when The Mirage becomes the new Hard Rock Hotel, but they're still going to be on opposite ends of the Las Vegas Strip.
Confused? Many people are also confused but don't worry. If you want to eat at Hard Rock Cafe, ignore the hotel in Orlando.
I Love Rock and Roll, But This Security is Killing Me
Our family visited Hard Rock Cafe for our Saturday dinner.
We parked at Loews Portofino Bay Hotel so we could take a walk around there first, as we usually do.
This was our first visit to Universal Studios since the introduction of the security scanners. We knew they implemented the additional security measures at the theme parks, we didn't realize they would search us prior to boarding the boats to City Walk.
I'm all for security. I like the peace of mind that we are all reasonably safe. There is a fine line between the advantage of feeling secure and feeling inconvenienced. This seemed like security theater.
The security guard was wonderful.  He was courteous, and friendly and worked as quickly as he could.  The downside is that it took a long time to process each guest.
I'm not sure if this is standard practice now, but there was no random scanning involved. Each guest had a bag search and everyone also has to empty his or her pockets and go through the security scanning process.
Although the boat was only half full, it took an unreasonable length of time for the guard, working unassisted, to process all guests.
This served as something of a deterrent to us, not due to the security process as much as the delays it caused. The system is inefficient.
This is not directly related to Hard Rock Cafe, but if you plan to start out from a resort, it's worth being aware that you may need to allow additional time to get to City Walk
Keep On Smilin'
On arrival at Hard Rock Cafe, you approach a podium outside the front door. Tell them how many guests are in your party and a friendly hostess will issue you a ticket and direct you through the entrance to the check-in desk. Another hostess takes you through the front door to your table.
If they are busy, you may need to wait a while, but they handle the queue efficiently and we've never waited more than a minute or two.
Reception is friendly, inviting, and efficient and scores well on our review.
Taking Care of Business
We've had mixed experiences with service over our visits to Hard Rock Cafe. On the whole, our dining experiences have been positive with great times and good food.
We were seated promptly even though the dining room was fairly busy. We arrived early for dinner, but it was a Saturday evening during a busy time of the year, bringing in Spring Break and Mardi Gras visitors to the Universal Resort.
Our server had his hands full when we arrived but stopped by to greet us, acknowledge our presence and let us know he would be with us shortly.  He returned quickly to take our order for drinks, which were served to us promptly.
We ordered the large appetizer platter to share and had not yet decided on the rest of our order.
Hard Rock Cafe has a tendency to send out main meals before you get a chance to finish your appetizer, so we held off ordering for a little while. Fast service is great, but we also want a bit to pace our meals between courses.
Our server returned to our table several times to see if we were ready to order and although he told us there was no rush, his repeated returns in quick succession made us feel very pressured to get our order in; and quickly. We like to relax for meals, but we don't forget that the server wants to turn over tables to accommodate more guests.
We ordered our entrees before the appetizer was served and, as in the past, our main meals arrived at the table before we were through with our starter.
This is something I don't really like. Although the tables are spacious enough to seat comfortably, a large platter on the table with drinks, sides, and main dishes makes for a somewhat cluttered environment for eating.
On a positive note, this speaks to the efficiency of the kitchen in getting meals prepared and sent out to the table very swiftly, but we have learned now that on future visits we need to make it clear that we want to hold off service of main meals until the appetizer plates have been cleared.
Our drinks were not replenished without asking. A manager came over to see how we were enjoying our meal and we asked for refills on the soda and iced tea. Our server appeared at the same time and seemed somewhat put out that we had asked someone else for more beverages.
I wanted to order a pint of Guinness, but the tea and soda were delivered swiftly to the table and the server vanished before we could call him back.
We decided to skip dessert and leave the Guinness that night.
It's fair to say that on previous visits we usually had the rock star treatment. Our beverages were refilled without needing to ask. So much of this depends on the server and on how busy the place is at the time.  It was by no means full, but we had felt rushed from the start, which can sometimes come across as feeling unwelcome.
Put Another Dime in the Jukebox, Baby
The restaurant is loud! In fact, although we have not had much of an issue in the past, our recent experience had us eating through music at a volume that it was absolutely impossible to have a conversation at all. We knew we weren't going out for a quiet dinner, but we all but gave up trying to speak to each other during our meal.
While above-average should be expected, I felt that it pushed the boundaries from loud restaurant to nightclub level the other evening. Given the fact that we had visited for an early dinner, we thought it to be excessive for the time of day and young families dining at the time.
The decor is elaborate and the detail and thought that has gone into the displays of rock age memorabilia is outstanding. You get to dine amidst the history of Rock 'n Roll. Grand curved staircases lead you either upstairs or down from the main floor.
The walls are a full display of the popular music era and the decor has been carefully considered and put together. The theme is Rock n Roll. There's no question about it.
Better Than Alice's Restaurant
We have no complaints about the quality of the food at Hard Rock Cafe.  Meals are freshly prepared, well presented, and served hot.  The fries are particularly good.  They are nicely browned with a crispy, non-greasy outer crust and fluffy on the inside.  Just the way we like them!
Sauces are tasty, have a good consistency, and are well flavored and a rather extensive menu offers something for everyone, without being overwhelmingly heavy on the selections.
We tried a number of the delicious menu items on several trips. Everything from fresh salads & appetizers to wonderful desserts. It's great food and we've enjoyed dining at several Hard Rock Cafe International locations. Things are pretty consistent.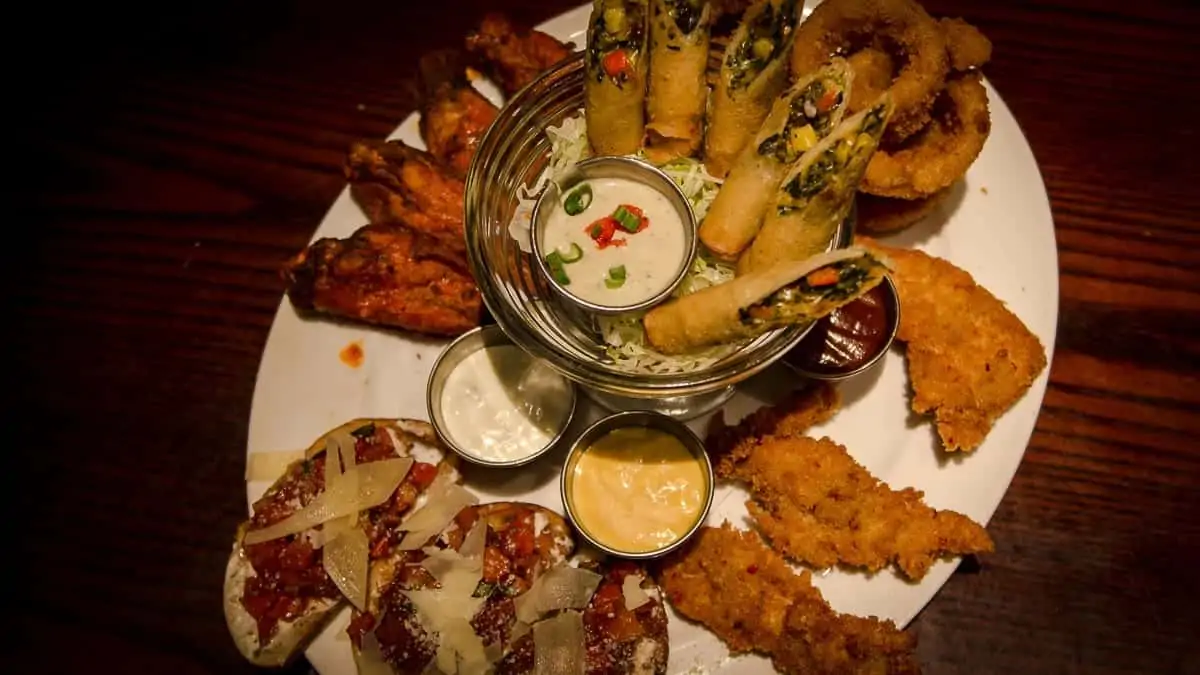 Our appetizer platter consisted of a portion of hot, crispy spring rolls, filled appropriately to go with the fresh-tasting pastry casing.  There was also a portion of wings and we were given a choice of different coating sauces, including mild to hot or barbeque.  We opted for the latter.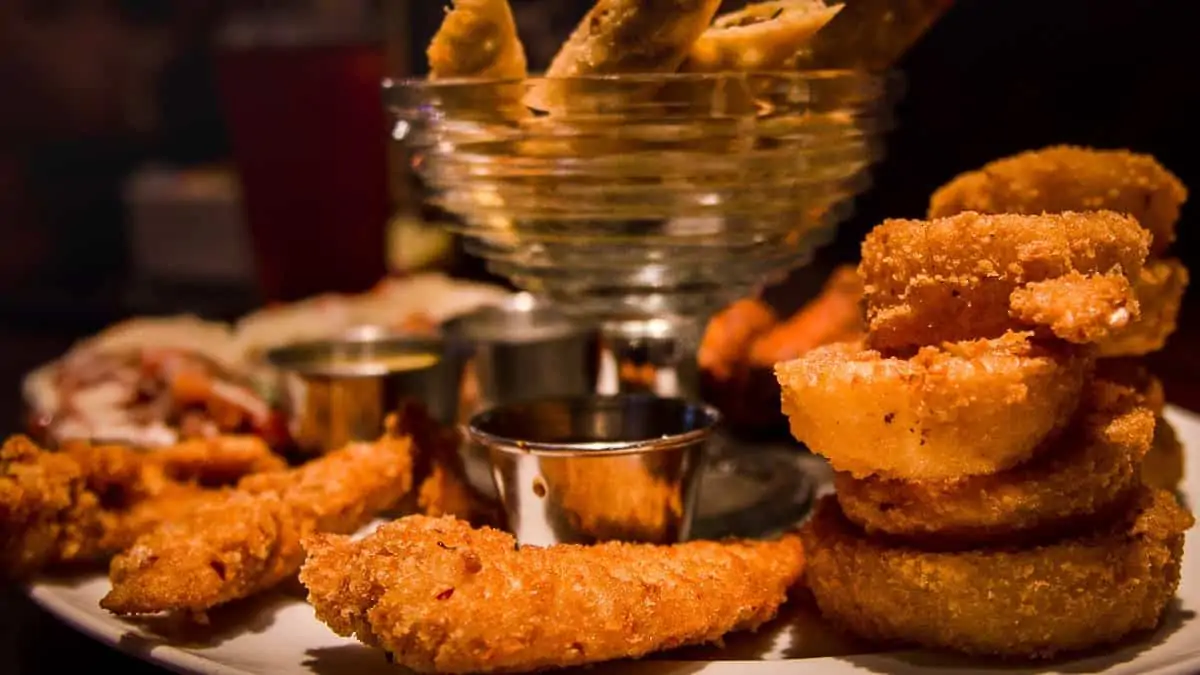 Crispy breaded chicken tenders and a stack of delicious lightly seasoned onion rings were arranged around the platter, alongside three slices of tasty herbed tomato and parmesan topped bruschetta.  This is a large portion and is adequate for sharing among a party of four or five guests.  A selection of dipping sauces accompanies the samplings, catering to a variety of tastes and making complementary pairings for the range of tasters on the platter.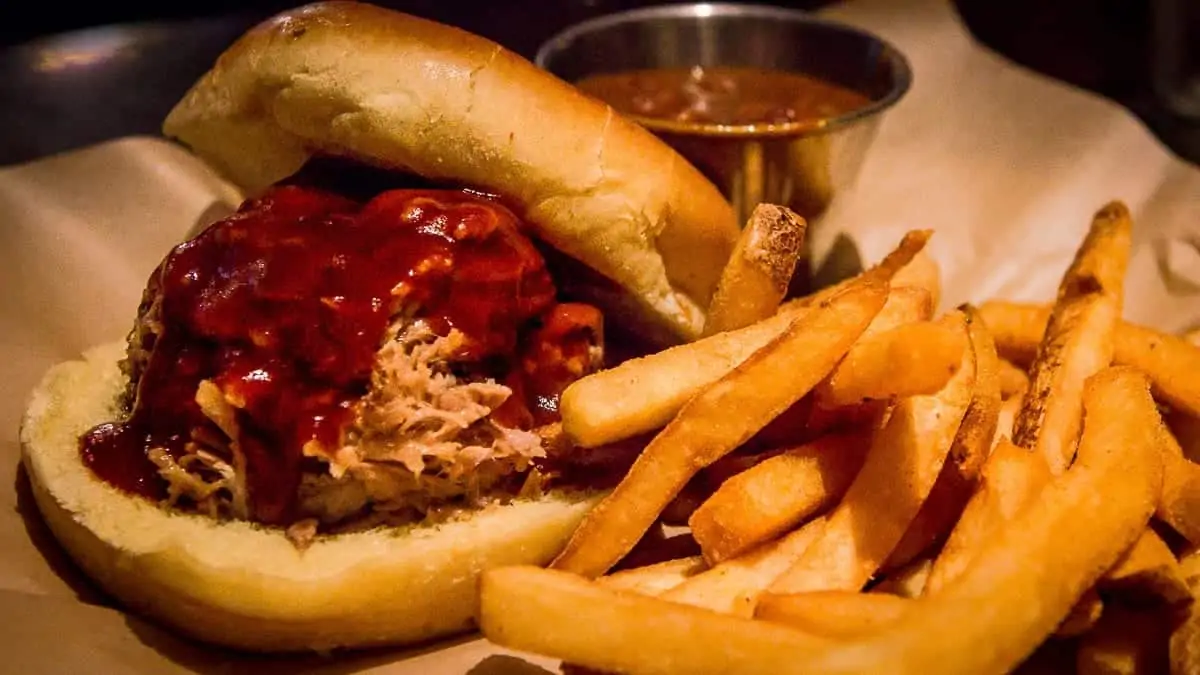 Our Hickory-Smoked Pulled Pork sandwich won my husband's approval, served with classic Hard Rock Cafe perfectly cooked fries. The pork was tasty and tender and well flavored in a delicious barbeque sauce, filling a soft toasted brioche. I have had the pulled chicken version here before and that also met with my approval.
Hard Rock Cafe makes a good sandwich.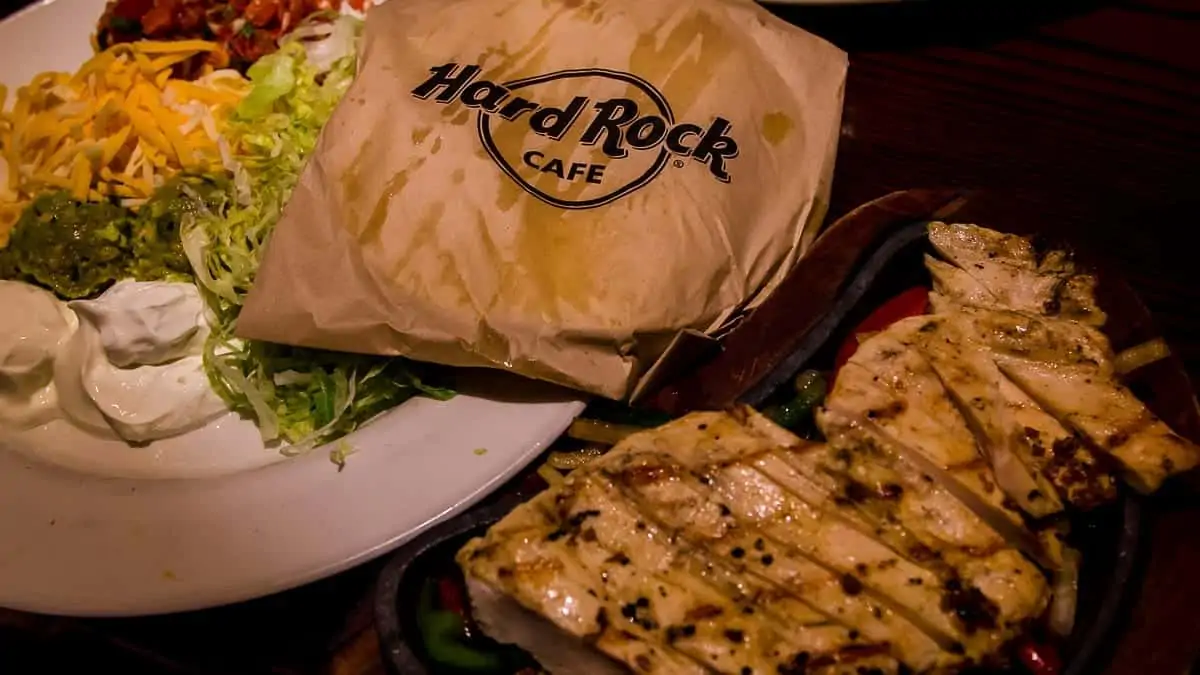 Our Grilled Chicken Fajitas were beautifully presented with the chicken on a cast iron mini platter to keep it warm with generous portions of pico de Gallo, Monterey Jack, and Cheddar cheese, freshly prepared guacamole, and sour cream. 
The tortillas are served warm in a little paper bag to seal in the heat and stop them from drying out.  Again, this was a generous portion, well seasoned and freshly prepared.
As far as the quality of food here, we have never been disappointed and if you'd like to pick up a few souvenirs before you leave, you can stop at the Rock Shop on your way out.
Hard Rock Hotels Are Also a Blast!
We had our honeymoon at the Last Vegas Hard Rock Hotel (sadly gone for now). There's also a Hard Rock Hotel in Orlando, but we haven't tried it.
Perhaps one day we'll try the Seminole Hard Rock Hotel shaped like a guitar. There are plans to open Hard Rock Hotel in Las Vegas again where the Mirage exists.
The Heart of Rock and Roll
Despite a couple of issues with security and the last server, we really do recommend Hard Rock Cafe. The atmosphere is lively, there's plenty to see and we enjoy the great food. Plan on being full when you leave.
If you aren't staying at a Universal Studios resort, give yourself some time to navigate through the parking lot. Expect a security check even if you are staying at the resort, though.
Once you're done with Hard Rock Cafe, there are plenty of other restaurants and attractions to check out at CityWalk. You can spend some time walking around and maybe visit one of the theme parks while you're there.
Hard Rock Cafe offers an experience for all of your senses and it's worth a visit.