Orlando is a city that loves its music festivals! Whether you're into electronic dance music (EDM), country, or classic rock, there's a festival for you. This blog post will give you an overview of some of the biggest Orlando music festivals.
What is a Music Festival?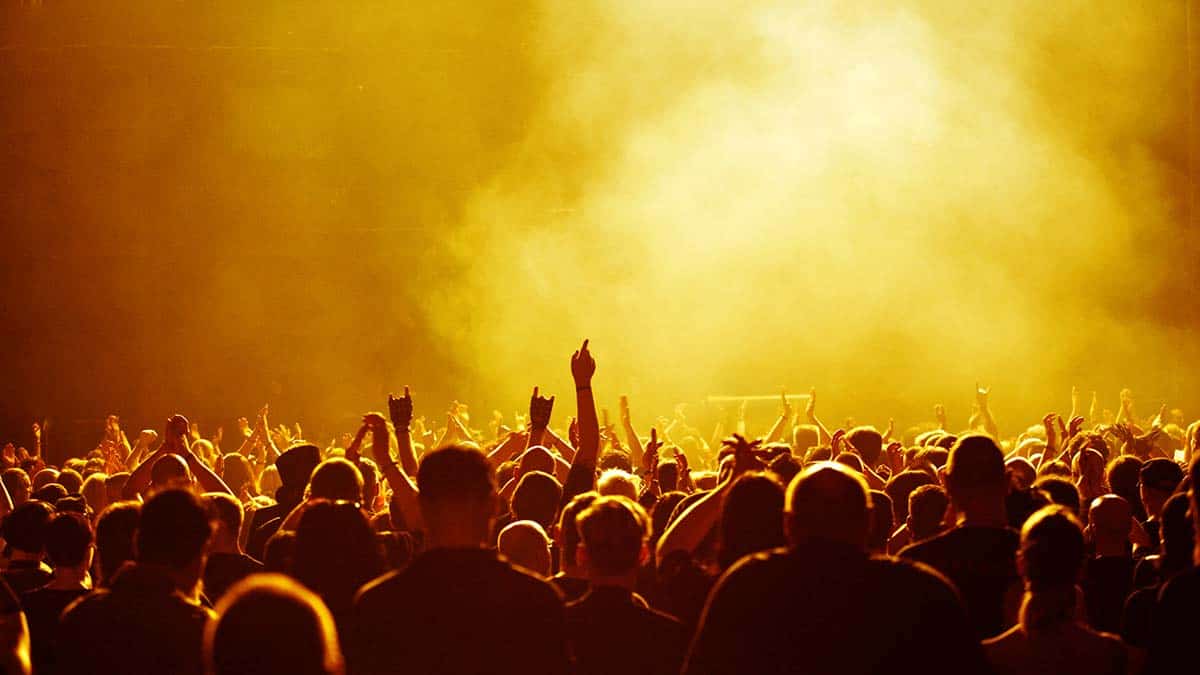 Many fantastic concerts visit Orlando, but a music festival is like a concert on steroids.
A music festival is where people can come together and enjoy live music from various artists. Music festivals usually have multiple stages, with different genres of music being played at each stage. Some festivals are one-day events, while others last for multiple days.
Why Attend a Music Festival?
If you love music, these festivals are an excellent opportunity to gather your friends and join the scene. You can experience hours, or even days, of fun as the showcase changes from one band to another on Center Stage or perhaps some other stages with more bands.
As concerts go, music festivals are among the most immersive way to enjoy musical talents. Sometimes you can even get a meet & greet with your favorite artist. It's a great way to enjoy music and socialize with people who share your taste in tunes.
If you attend, expect it to be loud and crowded at the showcase. That's part of the fun, though. You can sing without care at these events because everyone else is doing the same thing.
It's also a good way to forget your week at work or school, gather with like-minded people, and leave your cares behind. Prepare for some good times!
About Orlando Music Festivals
Some of the best music festivals are at Universal Orlando Studios. You can find diverse music ranging from EDM to Christian Rock, Country music, and Hispanic heritage.
There are also a couple of music educational festivals where student musicians can learn from professionals and see performances.
1: OrlandoFest: A Celebration of Music Education
In 2010, several prior student Music Festivals came together to create OrlandoFest. Universal Orlando Resort helped to make this exciting music festival and performance experience a reality!
OrlandoFest is dedicated to offering the finest possible education-based musical experience for music students, participants, and directors. We seek to provide students with reinforcement of their musical ideas taught in class and on stage.
The Orlando Music Festival is a two-day event in Florida's capital city from March through June. The internationally renowned orchestras and musical acts come to state-of-the-art performing arts centers at several local Orlando high schools near Universal Orlando Resort, where they perform.
The mission of the OrlandoFest Music Festival is to provide high-quality music festivals for elementary, middle school, junior high school, and senior high school musicians to enhance student educational development through performance. The Festival is open to all musical ensembles, including competitive and non-competitive bands, orchestras, choirs, and dance groups!
When your ensemble performs at OrlandoFest, they have the opportunity to perform in front of nationally renowned adjudicators in a state-of-the-art performing arts center. They also receive a positive, educationally sound clinic on their performance.
Your OrlandoFest package includes admission to Universal Orlando Resort to celebrate performances at the awards ceremony and enjoy all the resort offers.
2: Music USA Festival at Universal Orlando Resort
The Music USA Festival is an annual event at Universal Orlando Resort.
For over four decades, Music USA Festivals has advocated for "Music Education Through Positive Evaluation." In the past 25 years, 150,000+ student performers have had the opportunity to take the stage at Universal Orlando Resorts' Soundstage 33.
Each group receives a professional recording of their performance as well as insightful critiques from distinguished adjudicators and judges during their on-stage clinics.
Choosing performance times at signup, unloading on the soundstage, simple park entry, and huge personalized plaques presented at the Grand Awards Ceremony provide this event a unique flavor! Discover why Music USA Festivals named Universal Orlando Resorts' Youth Partner of the Year in 2017.
Music USA Festivals and Universal Orlando invite you to perform at our Holiday Music Extravaganza this holiday season! This event is a great way to finish your fall or winter concert season and take advantage of Universal Orlando's world-class facilities.
3: Electric Daisy Carnival Orlando
In 2011, Insomniac Holdings brought the Electric Daisy Carnival to Orlando for the first time. The festival, also held in Las Vegas and New York City, is one of North America's largest electronic dance music (EDM) festivals.
EDC Orlando is one of the many global EDC festival circuit stops. Taking place in sunny Florida, the festival is one of the biggest wintertime festivals in North America. Electric Daisy Carnival Orlando is an event not to be missed, with a lineup of big-name DJs and producers like Anfisa Letyago and Eric Prydz.
You'll find musical talents and elite DJs spanning genres like EDM, house, techno, and rare B2B sets.
In addition to the biggest names in EDM music, there are carnival rides, art installations, and food vendors.
The festival takes place at Tinker Field, located near downtown Orlando. Tickets start at $210 for a three-day pass with general admission.
4: Rock the Universe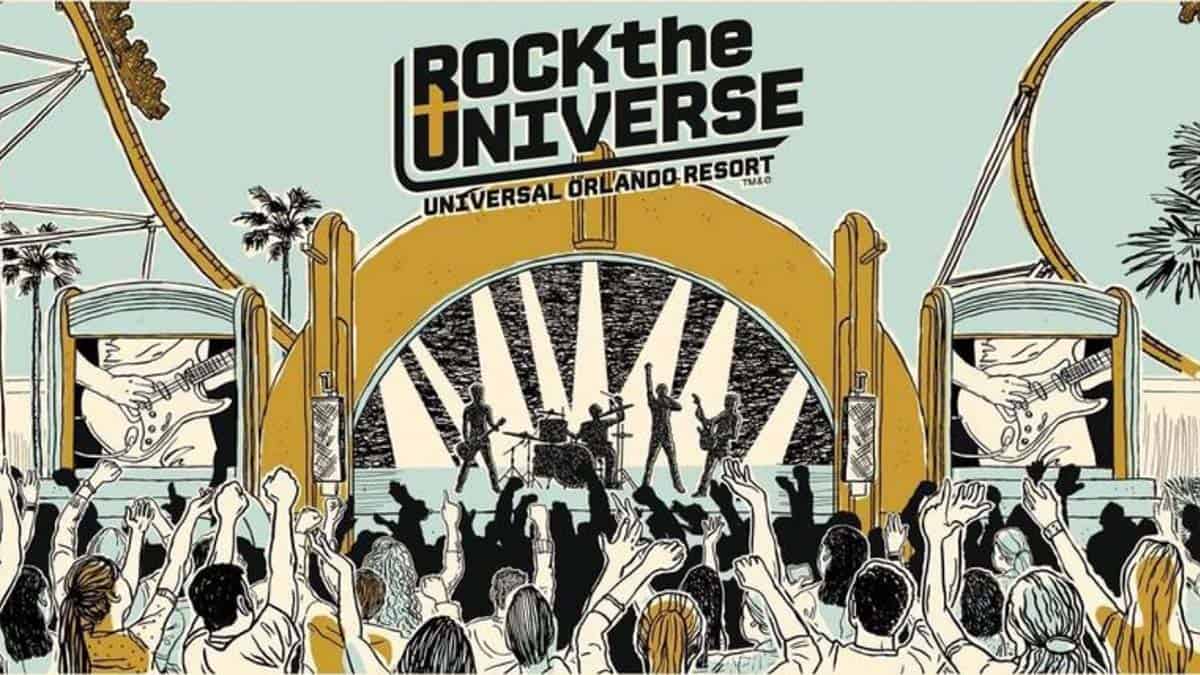 Another Orlando music festival at Universal Studios, Rock the Universe, is a two-day Christian rock music festival. The event is usually held in September and features some of the biggest names in contemporary Christian music.
Rock the Universe is included with your Universal Studios theme parks ticket or annual pass. There are also special packages available that include preferred seating and exclusive after-hours access to the parks.
The festival takes place at Universal Studios Florida and features live performances, worship services, meet-and-greets with the artists, and more.
Some of the past performers at Rock the Universe include Hillsong United, Skillet, Switchfoot, Lecrae, and For King & Country.
5: Lake Nona Hispanic Heritage Festival
The Lake Nona Hispanic Heritage Music Festival is an annual event that celebrates the contributions of Hispanic and Latino culture to Central Florida. The festival features live music, food trucks, and vendors selling arts and crafts.
In September, the festival takes place in Lake Nona at the Drive Shack. Adult tickets start at $5, and kids under 12 get in for free.
The event includes plenty of food trucks, a Kids Zone, and cultural dance performances.
6: Orlando Music Festival
The first year of this event in 2022 was abruptly canceled before it started due to "unforeseen circumstances."
Reports indicate that the producer, James Walker Watson, Jr., bilked Texas investors out of $3 million. A grand jury in Texas indicted him, and he was arrested in Orlando.
7: Country 500 at Daytona International Speedway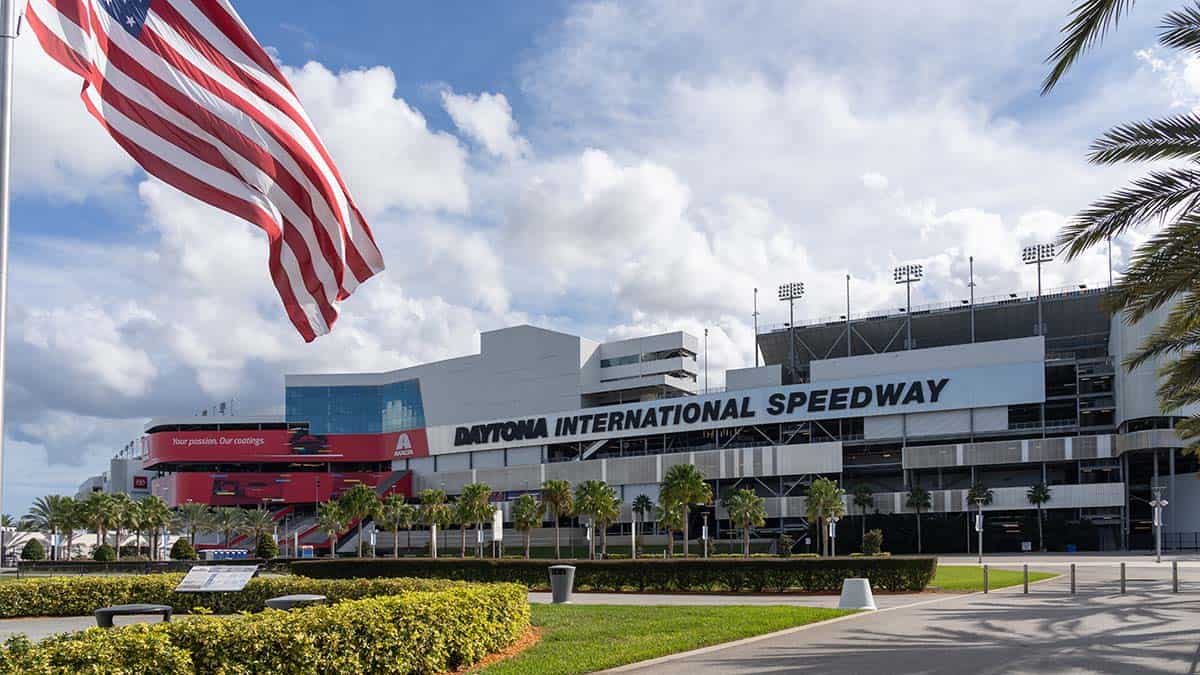 Daytona Beach is only an hour away from Orlando, and the Daytona International Speedway hosts concerts that can handle thousands of guests.
The Country 500 music festival, also known as "The Great American Music Fest at Daytona," is a three-day/two-night event over the Memorial Day weekend that features the biggest names in country music on multiple performance stages built and planned for the occasion.
Fans may sleep out in the infield of Daytona International Speedway, with RV hookups and plenty of other amenities. Camping is available for every budget, from sleeping in a tent to luxurious RV locations.
The festival also offers festival-goers the chance to get up extremely close with some of their favorite artists at garage meet-and-greets. The event will include various additional elements, including a special festival menu accessible from food booths and food trucks, carnival rides, arcade games, cooling water features, country-and-western goods, and more.
Find Your Concert Experience in Orlando
Florida is home to some of North America's biggest and best music festivals. Whether you're a fan of EDM, rock, or country music, there's something for everyone in the Sunshine State. If you're looking for an incredible live music experience, be sure to check out one (or all) of these fantastic Orlando music festivals.