Should I Move to Orlando?
Are you wondering, should I move to Orlando?"
Orlando is a beautiful city with plenty to offer its residents. I mean that because its motto is literally "The City Beautiful."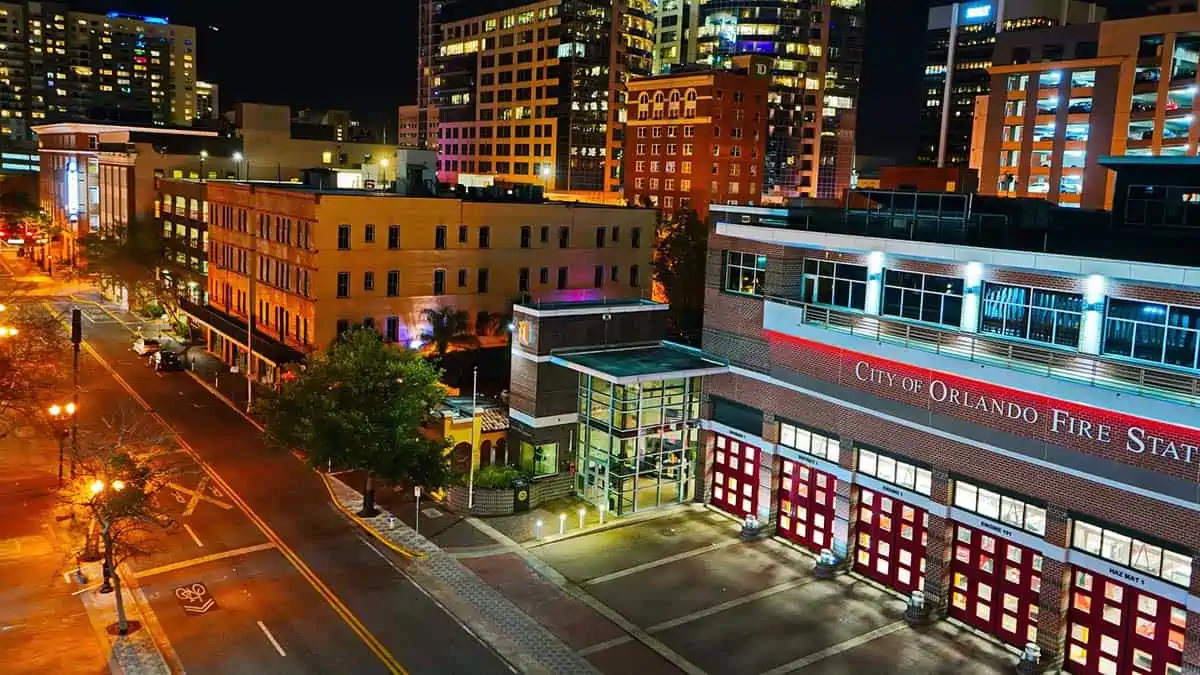 I ought to know because I was born and raised here. I've spent my entire life in and around Orlando, so I have a few thoughts on life in Orlando. Many other Orlando residents decided to move to Orlando and are happier for it. There's a lot to enjoy in Central Florida.
Orlando is in Orange County, right in Central Florida. When I was a boy, you couldn't swing a dead cat without hitting an orange grove. I don't think there's a single orange grove in Orlando anymore.
Orlando is a different city. We have a vibrant technology job market. There are plenty of places to enjoy the arts. Orlando has culinary treats and still some old-fashioned southern cooking joints.
If you're on the fence about whether or not to move to Orlando, here are some reasons that might help make your decision easier:
1. The Weather – One of the best things about Orlando is the weather. The average temperatures are fairly mild, even in the winter. You can expect highs in the mid-70s and lows in the mid-50s. Of course, it does get hot in the summer, but what city doesn't?
2. The Job Market – Orlando is a great place to find a job. The city is home to many different industries, including tourism, hospitality, technology, and health care. No matter what your skill set is, you're likely to find a job in Orlando that's a good fit for you.
3. The Cost of Living – The cost of living in Orlando is fairly reasonable. The median home price in Orlando is just over $354,259, per Zillow. The median rent for a two-bedroom apartment is around $1,820. Additionally, there are many affordable neighborhoods in the city.
Those prices are higher than when I grew up, but they're a lot lower than in many other parts of the country.
4. The Entertainment – Orlando is known for its theme parks, but there's much more to do in the city than that. There are plenty of museums, art galleries, and other attractions to keep you busy. If you're looking for nightlife, there are plenty of bars and clubs to check out.
Orlando has world-class theme parks and is the most visited tourist destination in the country because of our thriving tourism industry and fine dining establishments.
5. The Location – Orlando is centrally located in the state of Florida, which means it's easy to get around. The city is also a short drive from some of Florida's most popular beaches, including Daytona Beach and Cocoa Beach.
Why Should I Move to Orlando?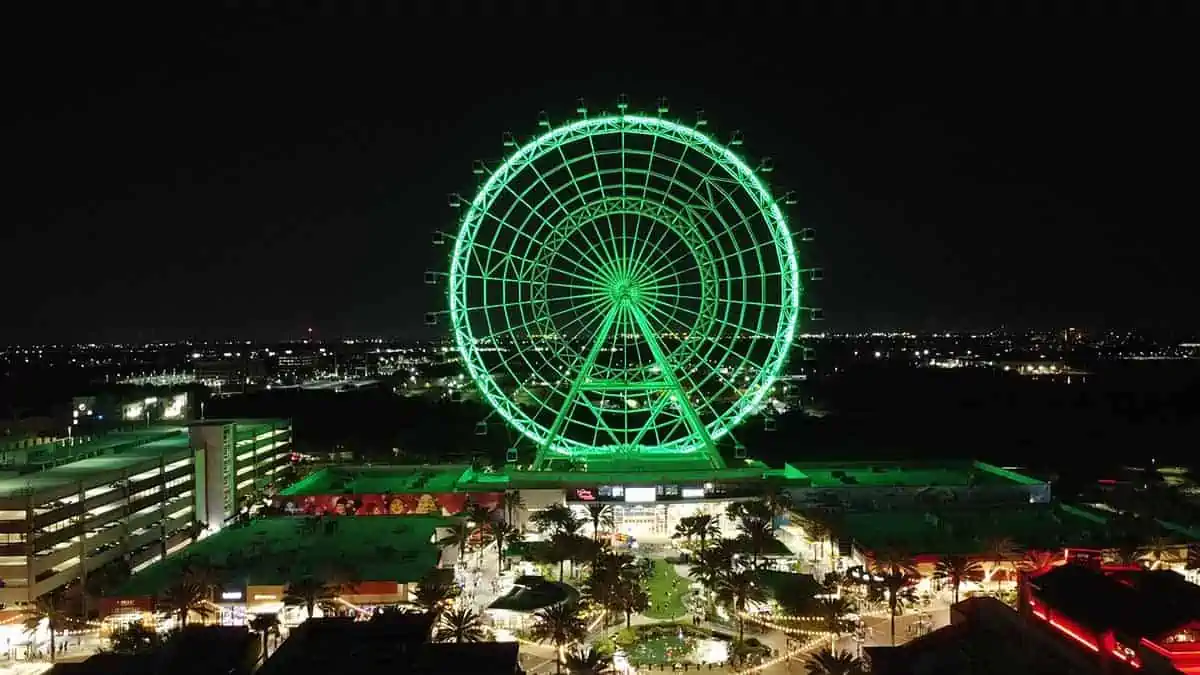 Florida is a beacon of freedom to the rest of the nation. We aren't locked down, overly mandated, or overly taxed. Florida is one of the few states that doesn't have a state income tax, and Orlando does not have a city income tax.
You can find plenty of employment opportunities in Orlando and, compared to some other places in the country, affordable housing.
Let's take a look at some other factors to consider before you move to Orlando.
1: Orlando International Airport is a Major Travel Hub
Orlando is an ideal place to live if you need to travel. It offers 3 major airport destinations around Orlando
Amtrak currently operates trains from Orlando to Miami and many other destinations. Virgin Trains plans to extend service to Orlando by 2022, 235 miles from Miami. There are more plans for Virgin Trains to also include a route to Tampa.
Sunrail also travels from Sanford to Poinciana, just south of Walt Disney World. Buses run on both coasts of Florida, stopping in Orlando, and buses from Orlando to South Florida provide service.
2: Affordable cost of living
The costs of living in Orlando FL are 5% lower than the national average and make Orlando a good place to stay in Florida to get some work done. Orlando is more affordable than FL in almost every category except housing.
Florida's tax advantages are great. If you live in Orlando, you'll have to take care of nothing but income taxes. All of a sudden, if you retire, you will be exempt from paying taxes on the earnings of your business.
3: Orlando Demographics
While Orlando is primarily known for its tourism and tourist destinations, it also hosts a population of over 307,573 as of the 2020 Census.
Greater Orlando has around 2.2 million residents, which makes it the third most populated in Florida. Its population also has surprisingly diverse demographics with an extremely large number of different races and ethnicities.
Orlando is a melting pot with people from all over the world, and it's one of the primary reasons to move to Orlando. The city has a vibrant culture, and you can find food from all over the world.
4: Take advantage of no state income tax
Moving from Orlando can save you some money, depending on how far you come from. Almost all Florida residents reside in Florida because of a lack of income taxation.
Those savings may help residents compensate for less basic pay. The lack of state income taxes is partly attributed to the hotel rooms in Orlando. Orlando is the second-best hotel room inventory in the US and is just ahead of Las Vegas.
Florida's sales tax is between 6.5% and 7.1%, as each county may add a percentage to the sales tax they collect.
5: Central Florida is a Hot Tech Job Market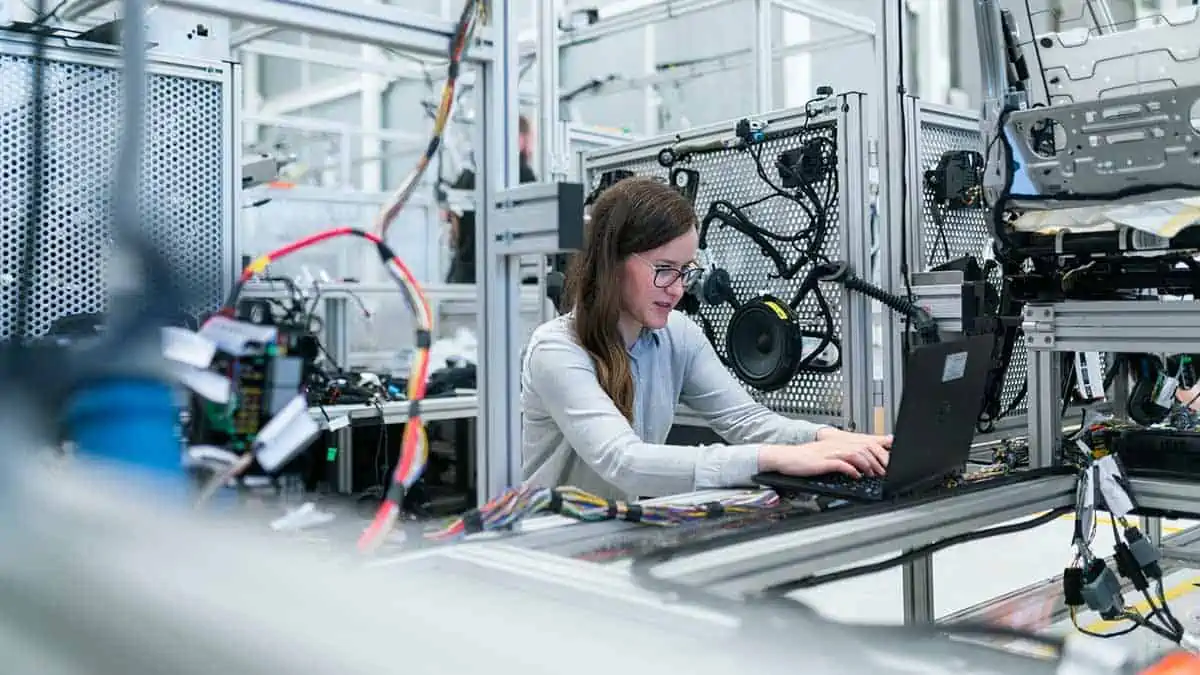 Orlando, in general, is a great place for finding a job. The unemployment rate has been declining rapidly since 2011 and is now below the national average.
The job market in Orlando is quite diversified, with many different types of businesses and industries hiring new employees regularly. Central Florida is also home to some of the top companies in the world, such as Lockheed Martin, Siemens, and Walt Disney World.
If you're looking for a job in the tech industry, Orlando is a great place to start your search. The city is home to a growing number of tech startups and established tech companies. And it's been ranked as one of the best cities for tech jobs in the US.
6: Theme Parks Offer Plenty of Opportunities
Visitors to Orlando often think of Walt Disney World, Universal Studios, and Sea World. While those are certainly three of the largest theme parks in the area, we have plenty of other tourist attractions and natural resources waiting for you to explore.
A theme park offers more than just entertainment and escape. The tourist industry is one of the largest employers in the state and provides jobs in technology, construction, culinary, and hospitality industry opportunities and more than just attractions.
Walt Disney World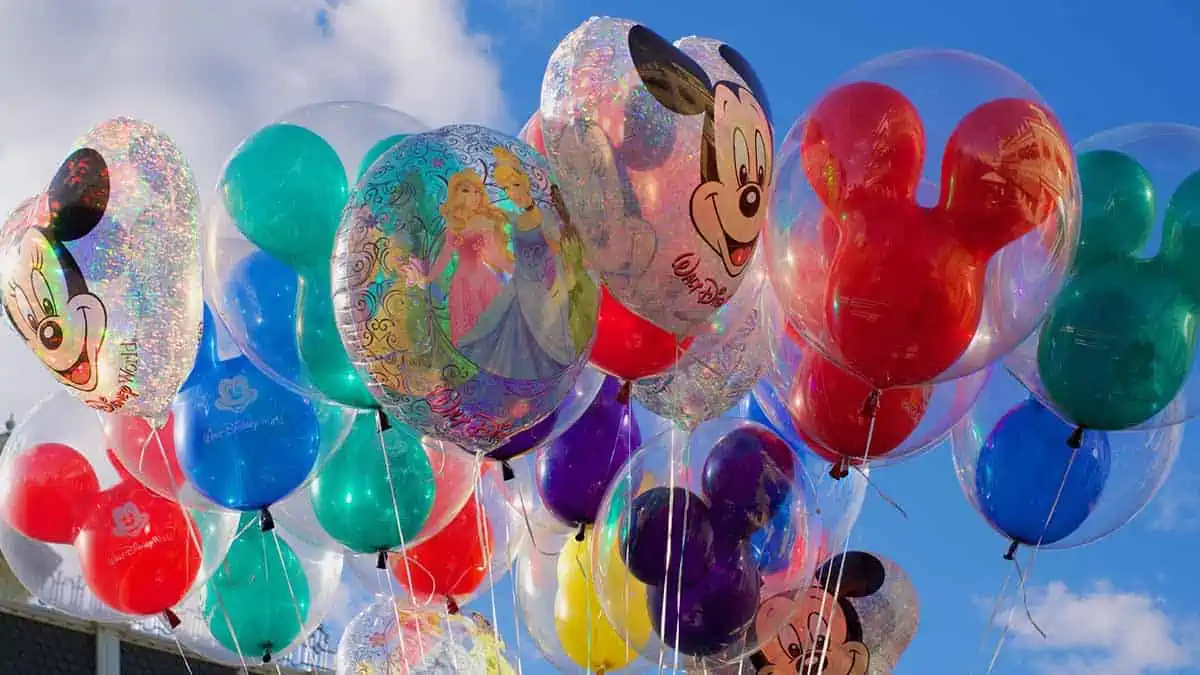 The Walt Disney World Resort is as large as the island of Manhattan. It's so large that many resort guests never leave the Disney property, thanks in part to the public transportation system that Disney provides for its guests.
Disney World has golf courses, water parks, and the Disney Springs area full of shopping, entertainment, and a great food scene in one location.
Orlando Universal Resort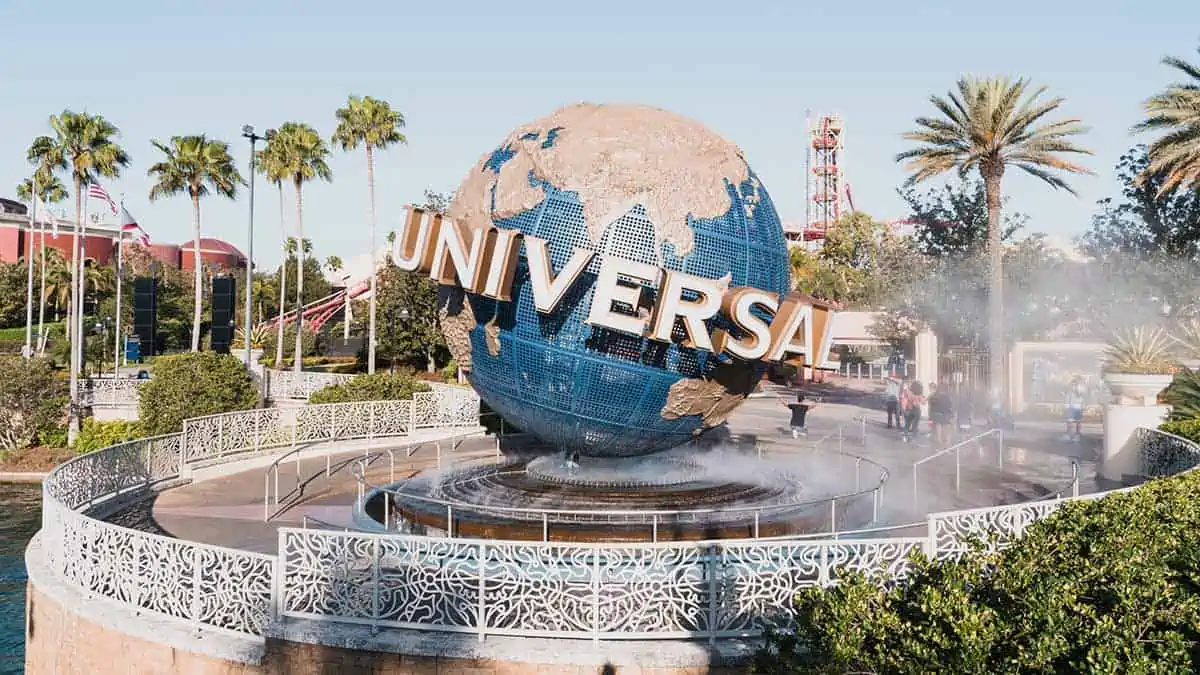 Another theme park destination is Universal Orlando Resort. It has two theme parks, including Universal Studios Orlando and Islands of Adventure. It also opened the Volcano Bay water park.
CityWalk is an area with plenty of shopping, dining, and entertainment that's easy to access. Even if you aren't visiting the theme parks, you can just go to CityWalk for dinner and a concert or other show.
Plans for expansion of Orlando Universal Resort also include another theme park and golf courses.
Sea World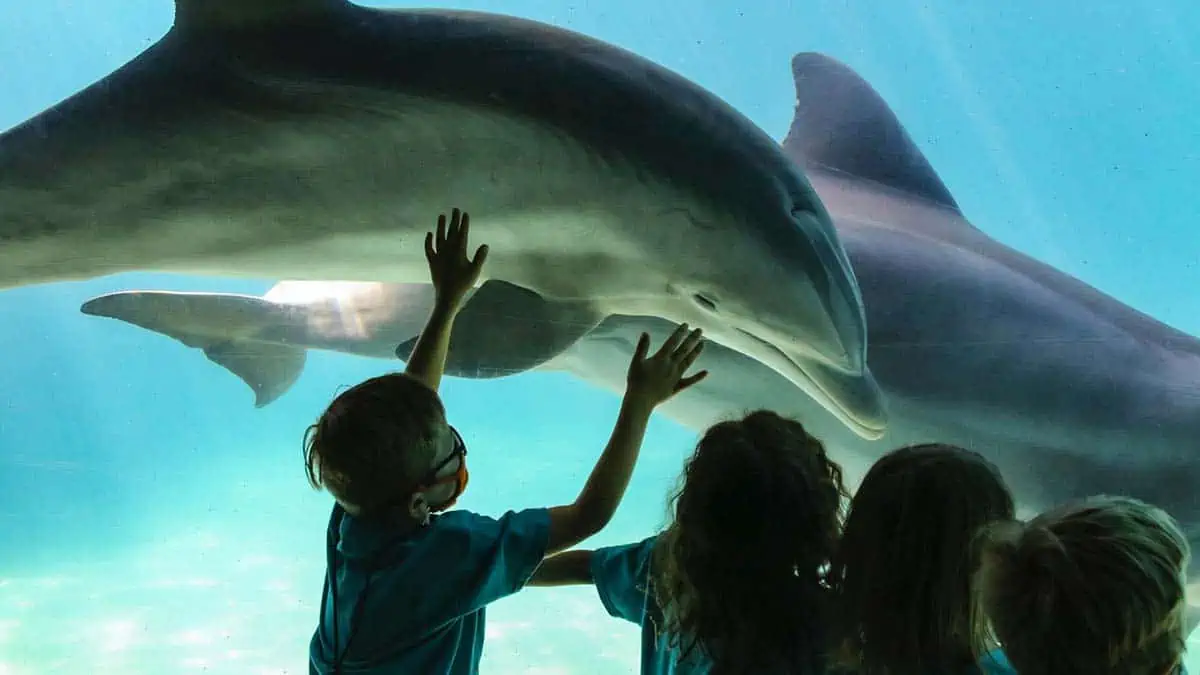 Sea World in Orlando is one of the most popular marine-life parks in the world. It's known for its killer whale shows, but there is so much more to see and do at Sea World.
You can feed dolphins, meet penguins, touch stingrays, and see all sorts of other marine animals up close. It also has thrill rides, a water park, and shows with acrobats and live music.
Located at the end of International Drive, Sea World is close to local restaurants and hotels.
7: Orlando Restaurants
The Orlando area features some great dining options. We get our share of new restaurant openings because people gotta eat.
Yes, we have our share of chain restaurants – everything from McDonald's to Hard Rock Cafe. However, there are some wonderful independent or even small local chains in and around Orlando.
We have plenty of places to get almost any genre of food you can imagine.
The Orlando food scene is diverse and growing. I can't mention every place or type of food, but there are a few places to visit for some great dining.
The downtown area isn't the hottest spot for dining, but it has some standout locations to check out.
What's Wrong with Moving to Orlando?
Before you move to Orlando, please understand that we're not perfect here. It's not just a great place in all aspects of life. There are some gems in the City Beautiful, and sometimes there are a few turd blossoms.
Yes, we have award-winning restaurants, the Orlando Magic (basketball), Orlando City (soccer), and even the Mad Cow Theatre.
You can ride the Orlando Eye in Icon Orlando Park or attend the Orlando Film Festival. Those things are just what the brochures tell you about.
However, I want to give you the insider's guide to some problems, so you're aware before you move to Orlando.
The entire city is not like a visit to Walt Disney World. Sometimes people get shot in Downtown Orlando. They never tell new residents about that.
Things have changed in Orlando during the past few years, so let's review a few important issues before moving to Orlando.
1: Schools Aren't Impressive
I'm a product of the Orange County Public Schools, and I say that without pride. Schools are very different now than when I graduated in 1981.
When I last drove past my old high school – Oak Ridge High School – I almost thought it had turned into a prison. Gone are the open spaces filled with overcrowded buildings. Fences and gates surround the place. Honestly, I didn't recognize my old school at all. It's a depressing environment, and other schools look the same.
According to Niche.com, Orange County Public schools earn a B grade. 53% of students are proficient in reading, and 55% are proficient in math.
I guess grades have changed, as those percentages would be a failing grade when I attended school.
My own experience as a father showed me that teachers profess to encourage parental involvement when you go to orientation day, and then they dodge your calls during the rest of the school year.
If you move to Orlando, the schools are above the national average. However, my experience with the local school system as both a student and a parent is that it's a mediocre learning environment. You could do worse in other areas, but the Orlando area public schools are not the best at anything.
2: Traffic is Scary
The scariest part of moving to Orlando is driving around here. It wasn't so bad for most of my life, but the last decade provided us with a dramatic increase in cars on the road combined with a lack of effective traffic policing.
Sometimes I think the Florida Highway Patrol and other law enforcement agencies just wait for a crash to show up later rather than proactively enforce traffic laws as they once did.
Road rage permeates the Orlando area roads, with the main route on I-4 being among the worst roads to drive. It's not uncommon to hear news reports of bullets hitting cars on I-4. People drive at a high rate of speed and weave in and out of traffic lanes.
During the rush hour commute, I-4 gets packed, and some drives don't want to allow traffic from onramps to merge. Quite honestly, I avoid I-4 as much as possible. Despite a $67 Billion dollar makeover called I-4 ultimate, it's still something that local residents complain about.
Part of the I-4 ultimate project included Express Lanes in the center. These lanes have tolls, but they opened for the first five days without tolls.
Although the speed limit on the Express lanes is 60 mph, Florida Highway Patrol (in a rare demonstration of traffic enforcement) pulled over several drives who were hitting speeds up to 120 mph – double the posted speed limit. The offenders thought that an Express lane meant there wasn't a speed limit.
They also found several cars driving in the opposite direction of traffic on the new Express lanes, occasionally causing accidents.
Driving in Orlando sucks. If you're moving to Orlando, try to live as close to your work or school as possible to avoid time on the roads here.
3: Crime is Out of Control
According to the site Neighborhood Scout, Orlando's crime safety rating is 5% out of 100. That means Orlando is safer than 5% of the cities in the United States, and 95% of the cities are safer than Orlando.
No doubt, traffic crime is part of that number.
Of the violent crimes recorded, assault is by far the largest threat in Orlando, with 1.384 reported cases or about 6% per 1,000 residents.
People are angry and angry people think that they're badasses.
That doesn't mean you're going to get attacked. I haven't been in a fight since 7th grade with a kid named Sam Oakley, and that wasn't much of an affair.
Yet, I'm constantly on guard watching for some angry moron who thinks he's going to get insulted because I passed him on a road.
The area on the West side of I-4 is historically more crime-ridden than other areas. There's an Orlando neighborhood called Pine Hills that's generally referred to as Crime Hills. If you move to Orlando, best to avoid the west side.
4: Political Leaders Think They Rule
Voter turnout is typically 72%-73%. In the 2020 election, a few precincts reported greater than 100% turnout. In the University of Central Florida (UCF) area, they say it's because several voters changed their address.
Yet Orlando Mayor Buddy Dyer, a career politician, is on his 4th term as Mayor. That's remarkable to me, as I just cannot fathom why my fellow Orlandoans want this man and cannot find a better alternative for all of those years.
My opinion and supposition are that he's a useful political tool propped up by the donors to his campaigns. Buddy Dyer, in his own words, believes in symbolism over substance.
For example, he decided in 2020 that Orlando should jump on the bandwagon and paint "BLACK LIVES MATTER" on Rosalind Avenue in front of Lake Eola Park.
Overnight, someone vandalized the mural by painting words like "Not Enough" or "matter more than paint" over the BLM slogan. In other words, the people of Orlando didn't want a paint job during the violent summer of June 2020. They wanted real change.
That's something that was never going to happen with Buddy Dyer in charge because he doesn't seem competent enough to figure out how to help people or even ask them what he could do to help.
So Buddy Dyer did the only thing he knew how to do. He signed on to Twitter to decry the damage to the city's symbol of its "commitment to end racial inequality."
No real action or change ever came of this event.
Orange County Mayor Jerry Demings also demonstrated his contempt for citizens and local businesses during the pandemic by sending STRIKE Teams (that's what he called them) to inspect and shut down local businesses that weren't in compliance with CDC guidelines.
Mind you, these businesses were not in violation of any law or legislation. He just made up his own executive orders and harassed them until some went out of business. This lasted almost a year.
Jerry Demings apparently believes he is here to rule, not serve, the people of Orlando and Orange County.
Are You Still Thinking About Moving to Orlando?
I don't want the previous section to scare you away from moving to Orlando. Like any other place, we have our pros and cons.
If you're coming here for city life, I think that Downtown Orlando will be rather disappointing. We don't have a large skyline in Orlando, and we lack the wealth of little shops and cafes that other cities provide.
Orlando is a collection of suburban neighborhoods. We're flat rather than tall. There's public transportation to move people around, but not enough of it. Even a little town like Winter Park is still a driving city, not a walking city.
Moving to Orlando requires that you adapt to some aspects of life, but it also brings out a lot of opportunities to share your own culture. While we're not like San Francisco, we have areas thriving with different ethnicities from all walks of life.
My daughter moved here from Scotland. Her best friend is from Turkey. Her boyfriend is Romanian. Another friend is Vietnamese, and she seems to attract friendships with other immigrants.
Moving to Orlando is full of opportunities to meet interesting people. Ultimately, it is what you make it.