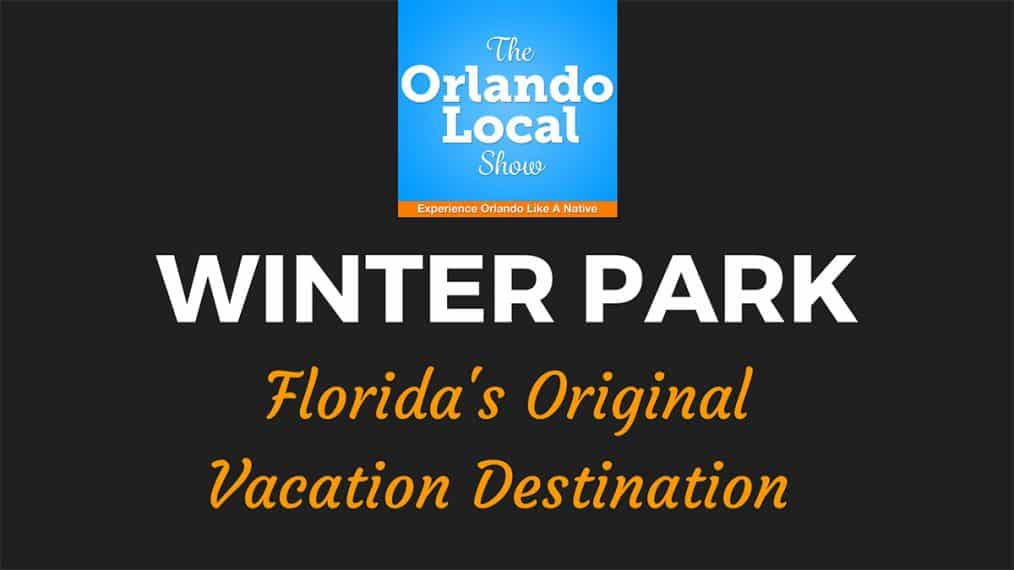 OL 26: Winter Park is the Original Florida Vacation Destination
Visit Winter Park for A Break from Tourist Sensory Overload
Just a few miles north of Orlando, Winter Park is a beautiful respite from the sensory overload. Get away from the theme parks, enclosed malls and fast food joints. When you need a break and want to appreciate Florida's natural beauty, head up to Winter Park for a day.
Thank you for listening to The Orlando Local Show. In this episode, we're going to share one of the hot spots near Orlando were locals like to relax with some great food, art and shopping.
Winter Park is a city of its own that started out as a vacation town for wealthy northerners who wanted to escape the cold and snow. It's still the hub of old money in Central Florida.
The Local Getaway
Winter Park grew into a great place for relaxation, dining and shopping. We cover some of our favorite parts of the city in the podcast, and you can find links below to get an idea of what it has to offer.
Hillstone is one of my favorite restaurants. It's the only place I know inland where seaplanes can (and do) fly in for lunch.
Park Avenue is like an outdoor shopping mall, filled with a combination stores and restaurants, most of which are independent. You can take time to relax in Central Park and catch the occasional concert.
We're just scratching the surface, though. There's far more to Winter Park than we had time to cover. Give it a shot on your next visit. Take a break from the theme parks and other tourist attractions.
Related Links
Albin Polasek Museum and Sculpture Gardens
Winter Park Sidewalk Art Festival
Transcript