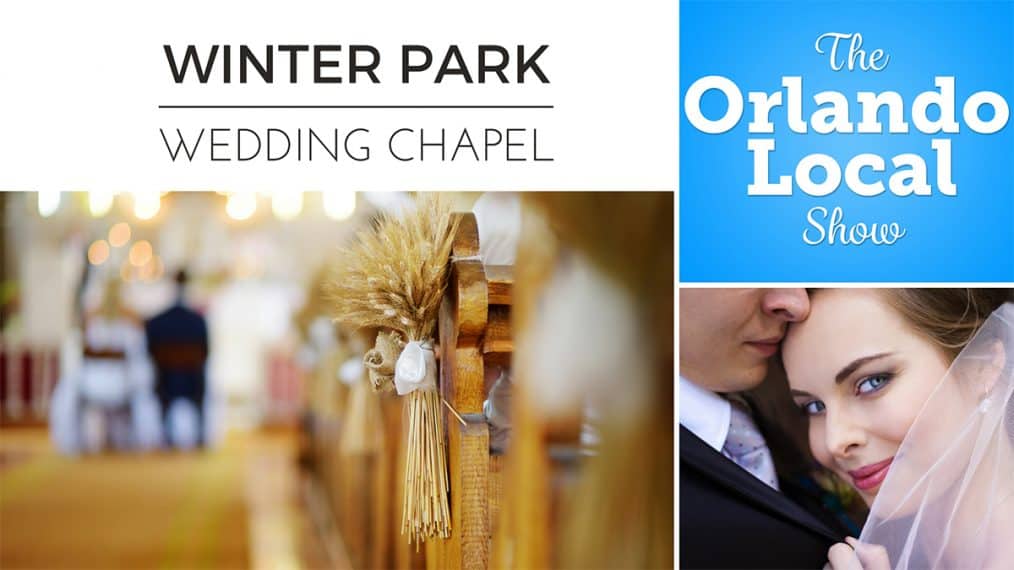 OL 032: Winter Park Wedding Chapel
Our Winter Park Wedding Chapel Experience
The Winter Park Wedding Chapel is a non-denominational chapel on Lyman Avenue. It's about a block away from Park Avenue, close to the Winter Park Farmer's Market and the Amtrak Winter Park Station.
It's a simple, yet inviting small building that was perfect for our wedding. The chapel seats about 60 people and holds larger weddings in the courtyard during cooler months. They also have another venue for even larger ceremonies, but we were delighted to have our ceremony in an intimate setting.
During the podcast, we recount how the staff was accommodating and friendly. Our ceremony didn't have time for planning, as it depended upon waiting for a fianceé visa approval that was extremely delayed and unpredictable at the time. Trying to find an available wedding venue was frustrating.
Somehow, we came across the Winter Park Wedding Chapel and everything fell into place. They had the most reasonable prices and plans we encountered during our search. The chapel itself was perfect, but the staff are the ones who really made it special for us.
Orlando Styling for the Bride
I met Steven Story during some group photoshoots where he worked as the Hair and Makeup Artist. He and his partner Luis really impressed me with their work, so I recommended them to Lee for her wedding makeup.
As expected, she had a great time and looked beautiful for our wedding. They provided great service with a fun atmosphere. We're happy to recommend Orlando Styling.
Wedding Season is Almost Here
The wedding season is coming and venues are being booked all over town. If you're looking for an intimate wedding ceremony with a friendly and accommodating staff, we can recommend the Winter Park Wedding Chapel.
Check them out. We think you'll be glad you did.
Related Links
Orlando Styling (Stephen Story)
Transcript