Epcot International Flower and Garden Festival 2016 Review
March 2nd was not just another day at Epcot. It was the first day of the International Flower and Garden Festival, an annual event which runs this year from March 2nd through May 30th.  This is Spring at its best, presented in true Disney style.
Why You Should Visit the Epcot International Flower and Garden Festival 2016
Have you ever visited Epcot during the International Flower and Garden Festival?  Did you know that you can enjoy all the park's regular offerings as well as so much more during Epcot's three month spring period?
Or maybe you're a well-heeled, seasoned Disney visitor and you know all the ins and outs of these events.  How would you rate this event?
Come and join me for a walk-through as I review and give my initial impressions of opening day at Fresh Epcot, the 2016 Epcot International Flower and Garden Festival.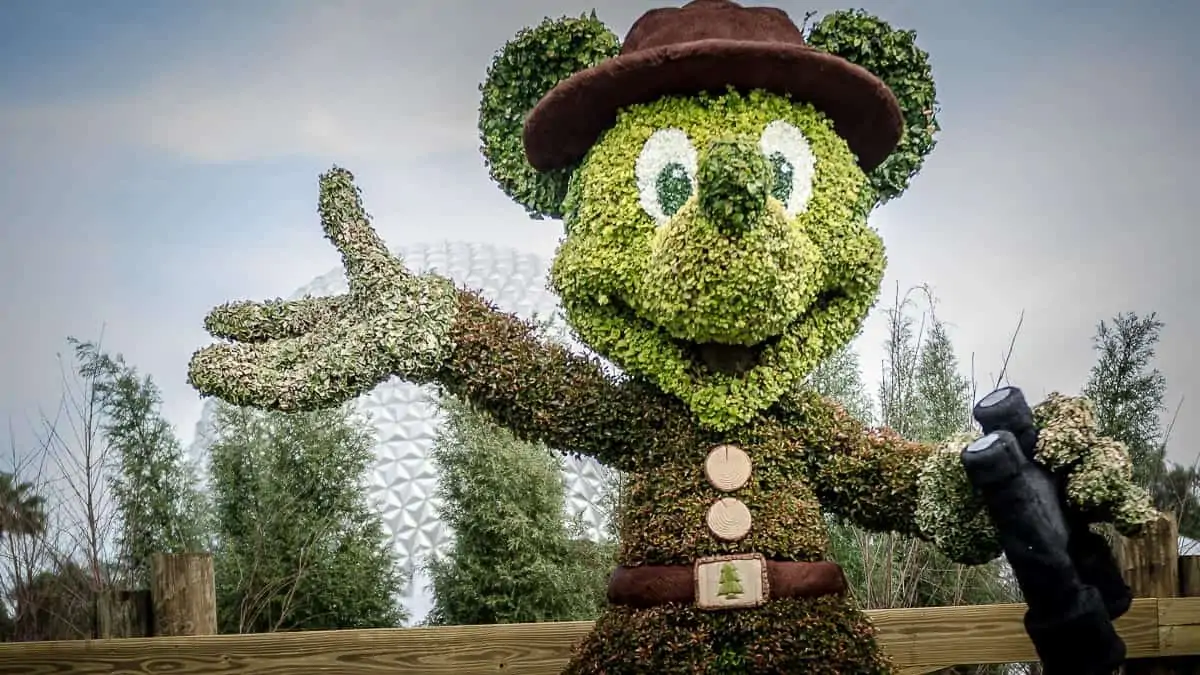 You Know It's Spring When You Enter the Park
On entering the park I was greeted by a cheerful and very creative looking Daisy Duck topiary, against the backdrop of Spaceship Earth, welcoming every guest to this year's Flower and Garden Festival. Fresh Epcot.
Two Photopass photographers stood in front of the display, taking photos of guests who were lining up for their picture keepsakes as soon as they entered.
[infobox maintitle="TIP" subtitle="If you arrive at park opening and you have a photo package (PhotoPass or MemoryMaker), first thing in the morning is not a bad time to grab the opportunity if you prefer fewer people in the background of your photo." bg="teal" color="white" opacity="off" space="30″ link="no link"]
Don't Skip the Maps, Guides and Information
You should pick up a park map, including the dedicated Flower and Garden one. The regular park maps were mingled in with the event maps around the park
The event map has all the Flower and Garden Festival food booths, recreation areas, special merchandise locations, topiaries and more in the legend for easy reference and navigation.
In addition to the map, pick up a passport.  These are free, pocket sized and serve as a great guide for the Festival. The passport lists the displays, food booths,  menus, merchandise, play areas, activities for kids and more.
The passport has different categories with check boxes to highlight some of the features and events at the Festival. This handy guide helps you make sure you don't miss anything.
Just like the traditional World Showcase Passport you can have this stamped at each of the listed areas. If you have children, grab one for each of them and let them make a game of it.
It is convenient to carry and easy to slip into your pocket.  As a rough guide, the size dimensions are approximately 5.5" x 3.5".
Don't forget that cast members are easy to find and keen to be of assistance to you.
Stunning Topiaries of Your Favorite Characters and Informative Displays
Large as life character topiaries have become synonymous with Epcot's Flower and Garden Festival. You can find them all around the park and grab a photo opportunity.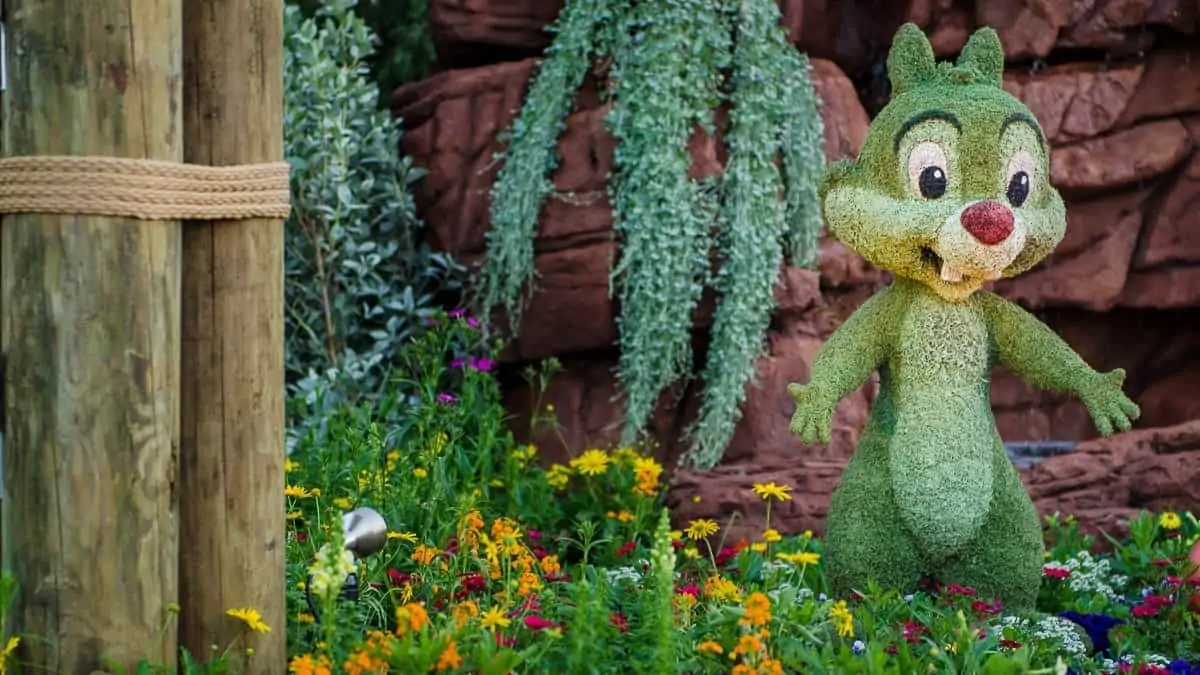 Behind Daisy and her crates of fresh produce is the rest of the Duck Family.  Donald had the three boys, Huey, Dewey and Louie in tow, either on their way to or from work in the fields.  The photographers at this spot were working extra hard.
Whether they were after a cell phone snapshot or selfie, or a carefully composed photo framed by a keen photographer, guests eagerly waited their turn to get up close with the Duck family.
I started by taking a right turn to Future World West, going through  Butterflies on the Go to get a closer look at the butterfly habitat on display.  There are two entrances for this walk-through experience and you can enter and exit on either side through beaded curtains.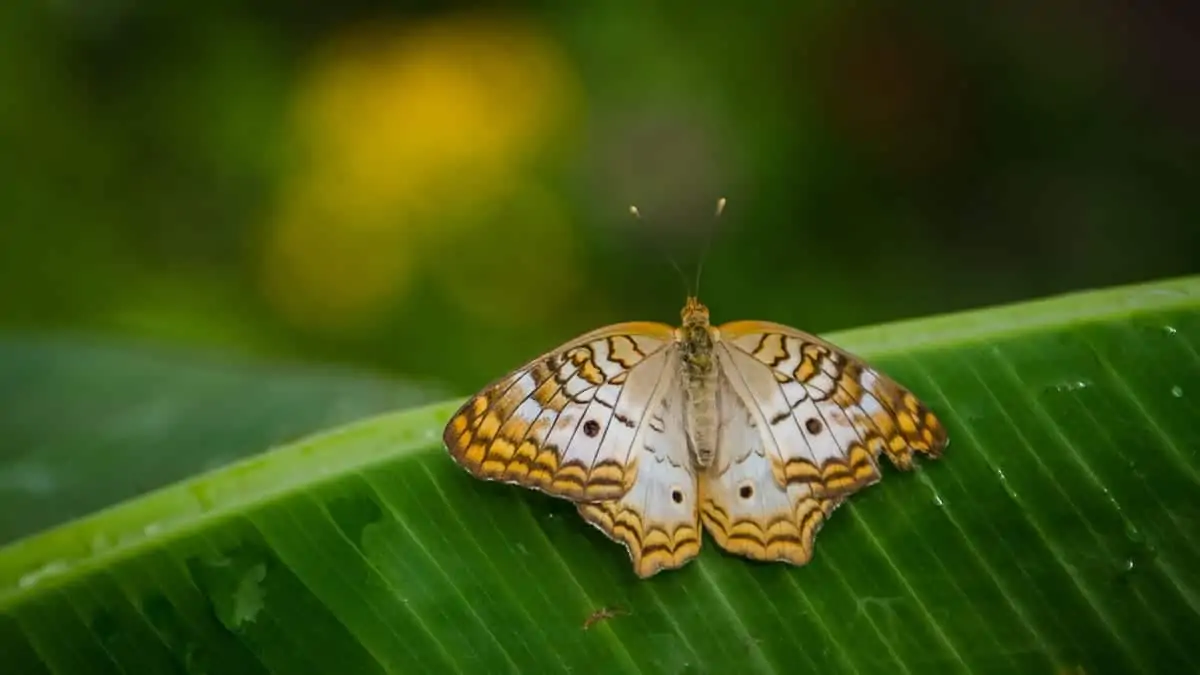 If you enjoy nature or you want to let your kids get a close up learning experience, this is worth a visit.  You probably don't need more than five to ten minutes in here, but there is plenty of information on signs and boards to keep you occupied for longer if you are the more curious type.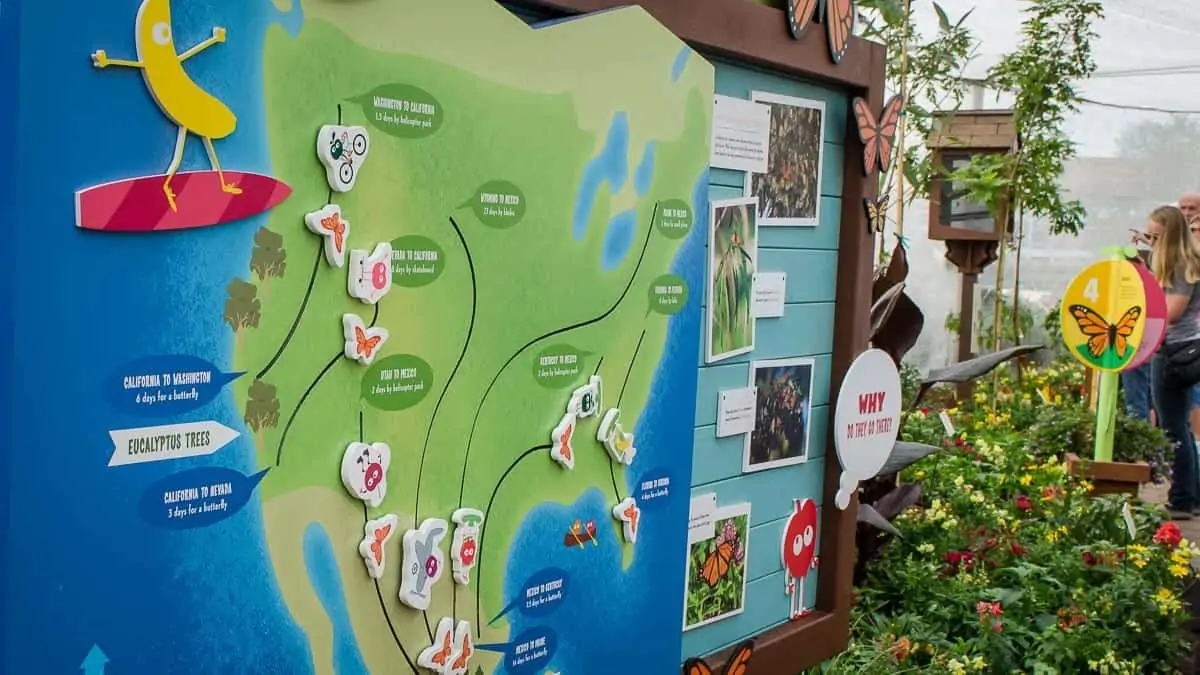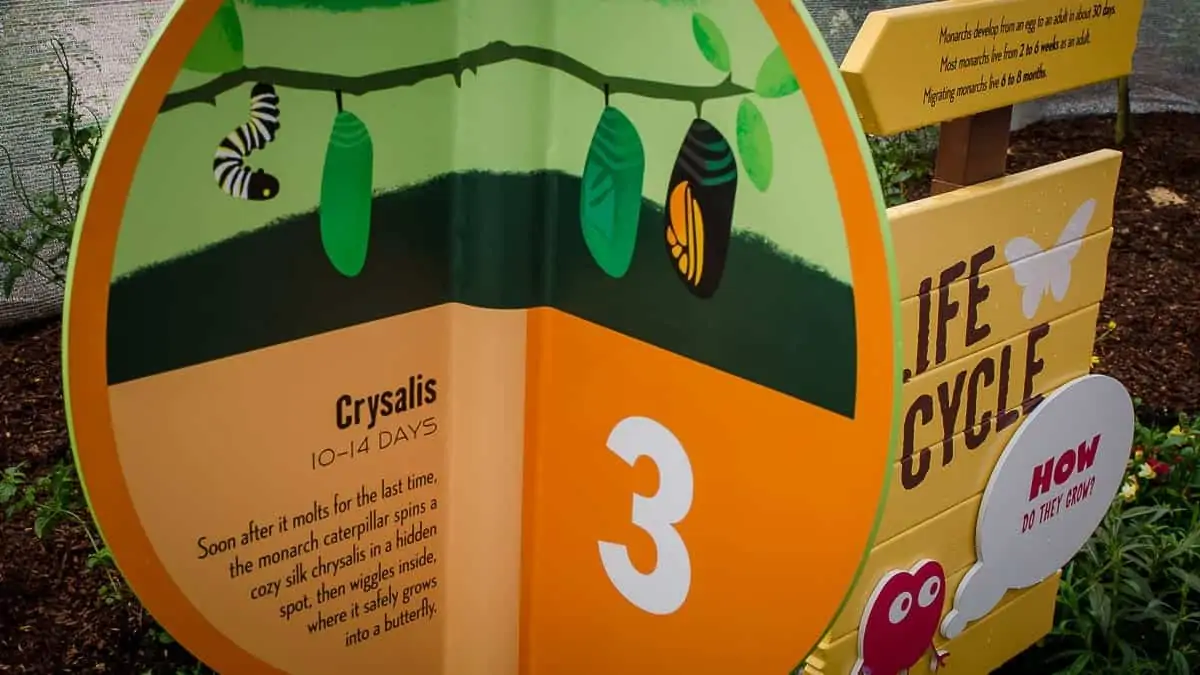 I took some time to walk around this side of the park for a while, admiring more beautiful topiaries and garden displays.  Signs and labels let you know what you're looking at.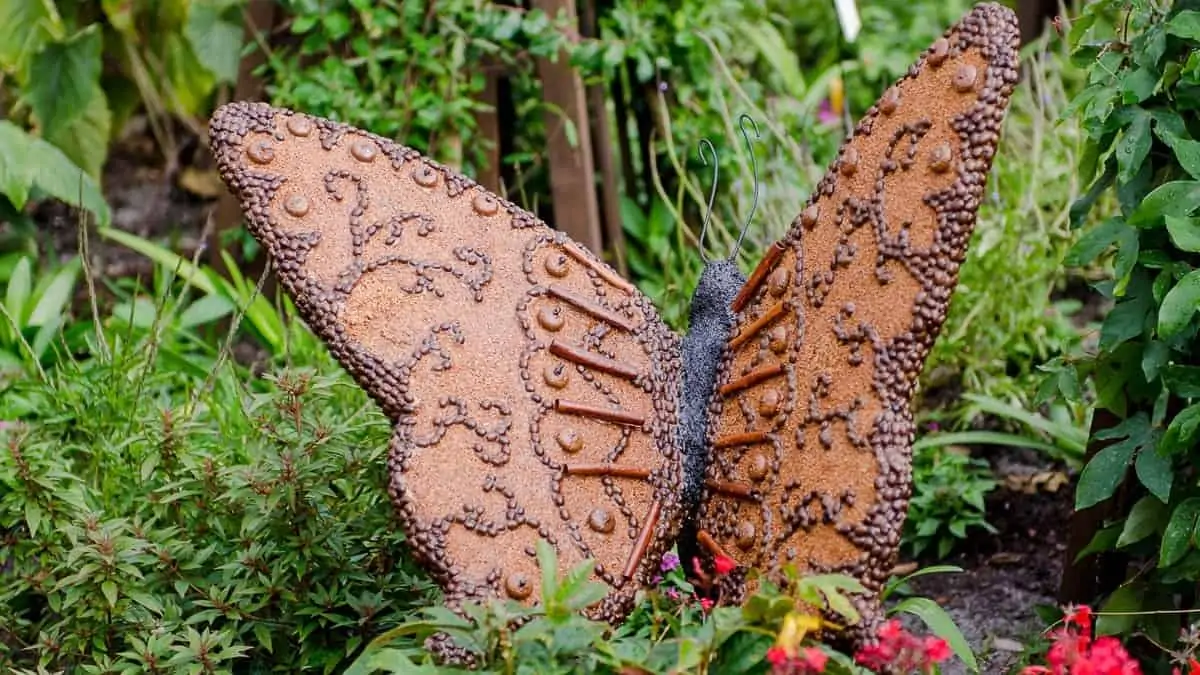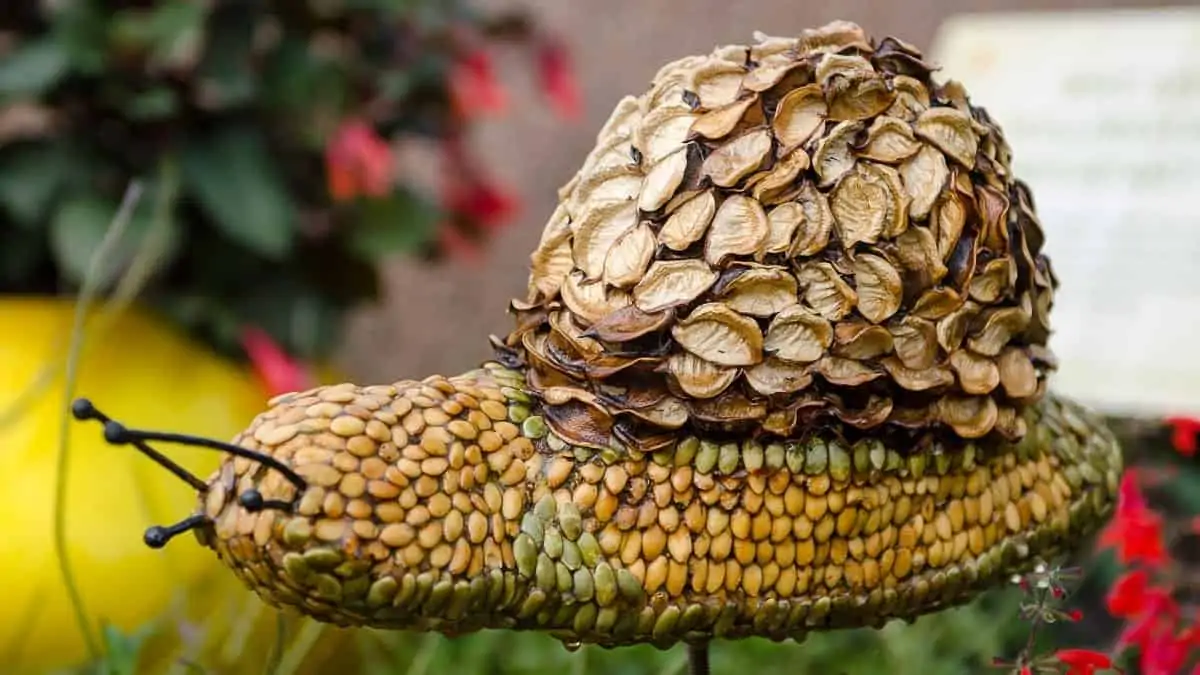 Honestly, I wouldn't have had a clue what some of these plants are without an information tag. Even if you're not really into plants and gardening, it's difficult not to be impressed by what Disney has put together for the Flower and Garden Festival.
The topiaries don't end when you enter the World Showcase.  Each country has something to offer for spring, all in keeping with its theme.
Norway offers Frozen fans a leafy version of Anna and Elsa.  As you move past the Outpost, you'll see Rafiki holding up a baby Simba on your left.  Timon and Pumba are located just to the right of Simba against the backdrop of the lagoon.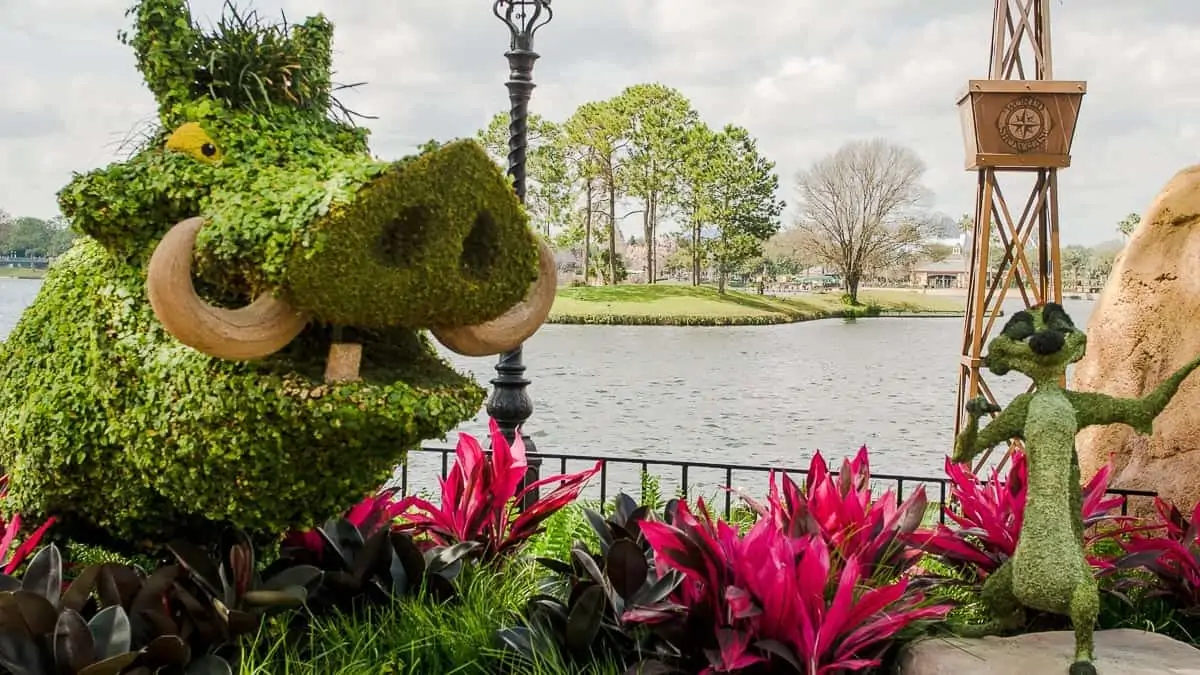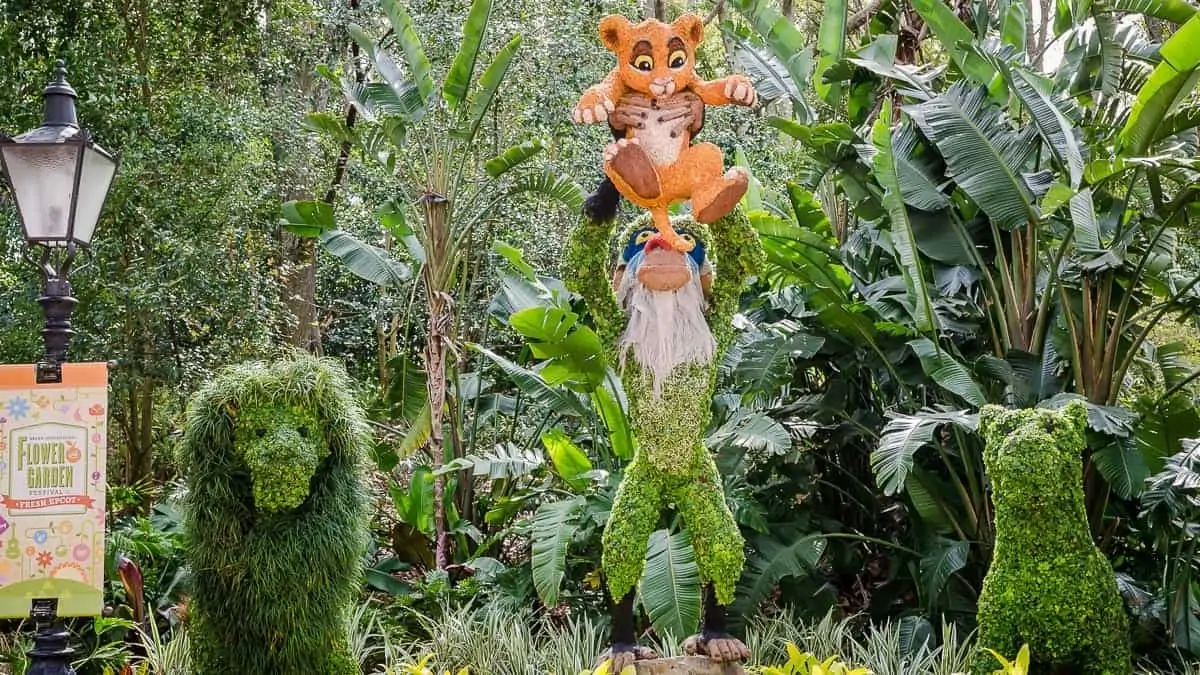 If you don't have time to meet the real Snow White when you get to Germany, the topiary version of the princess with her seven little friends makes an impressive display, while Lady and the Tramp sit in front of the Italy Pavilion, hoping someone will come and play.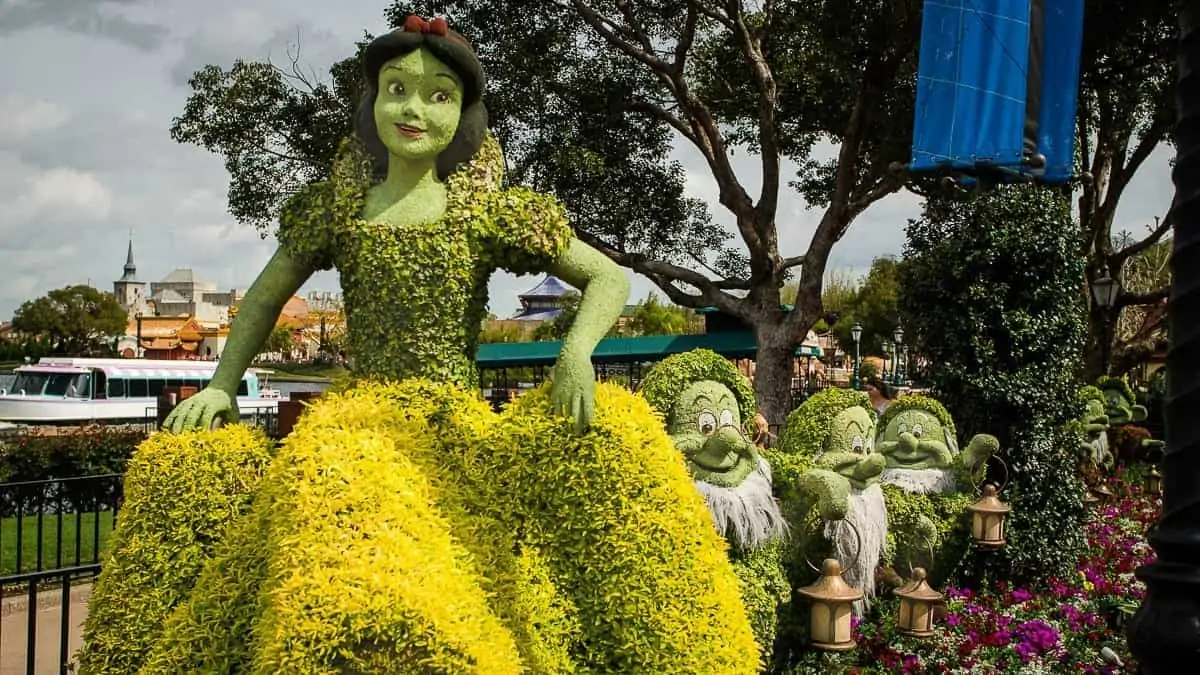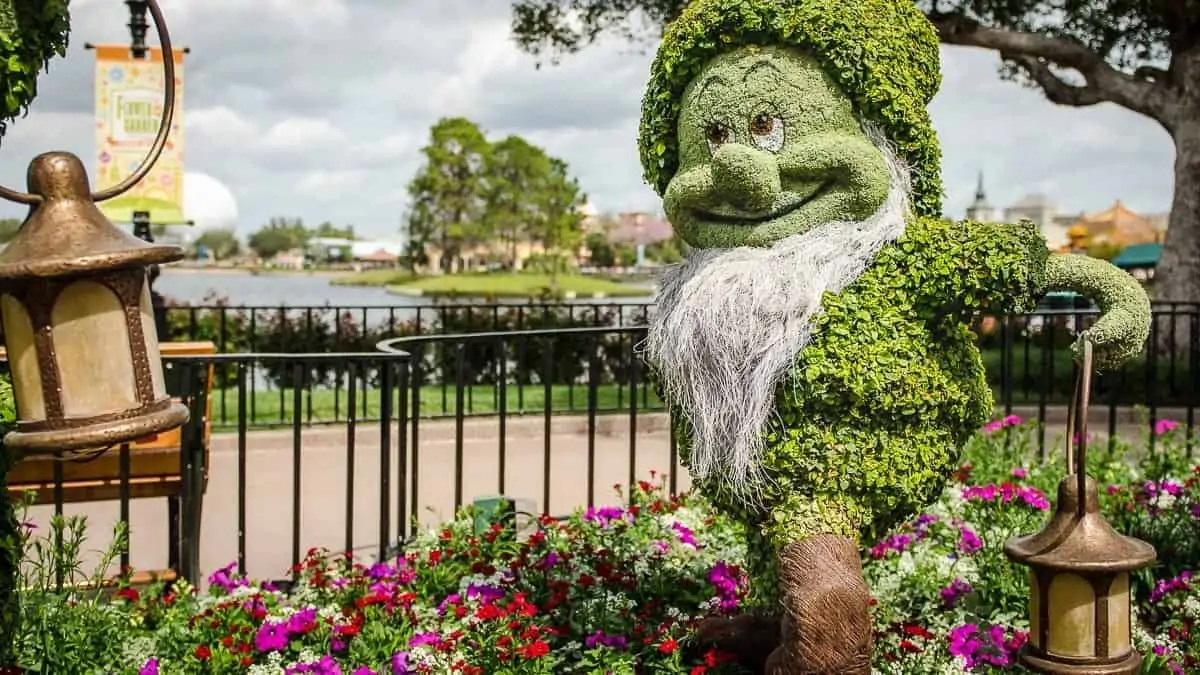 Toy Story's Woody stands tall in the American Adventure pavilion, tipping his hat with a friendly smile to greet all the guests, enticing them to try something from The Smokehouse.
Traveling ahead to France, you can see Beauty and the Beast gazing into each others' eyes as they dance. Cinderella and Prince Charming are not far away.  It seems the romantic couples made France their destination of choice.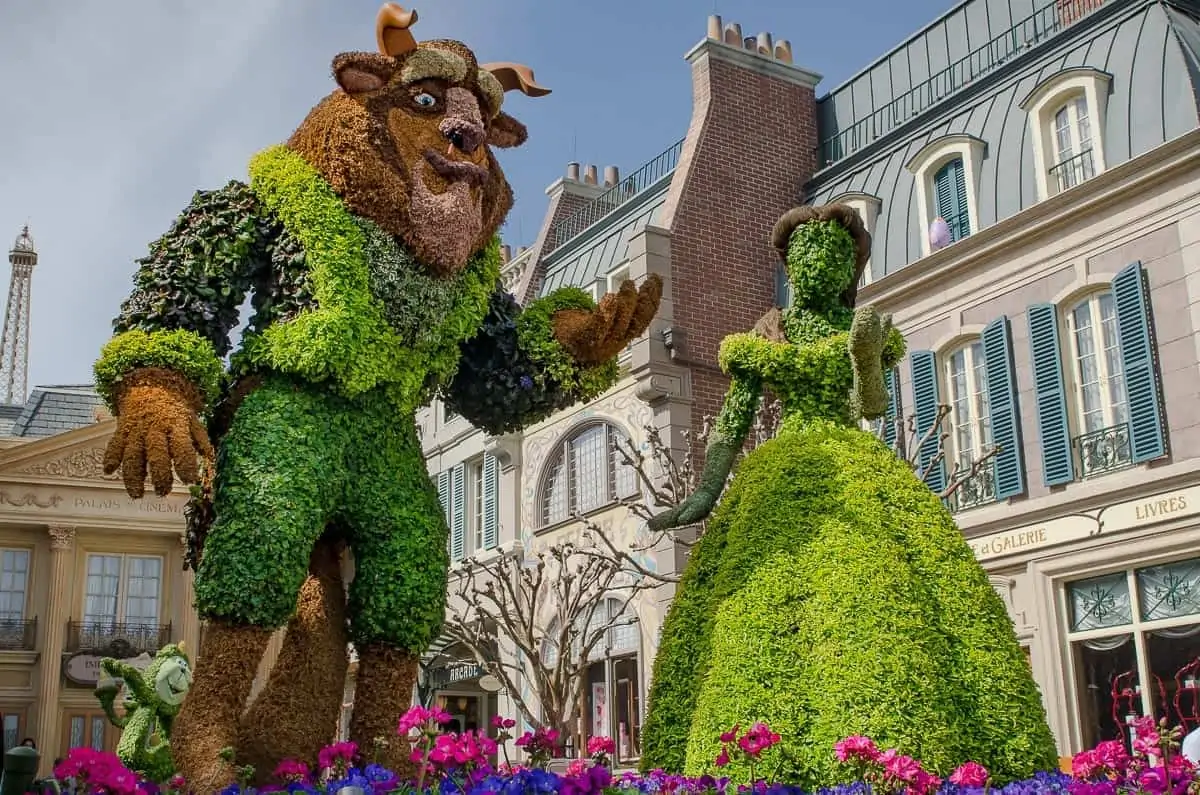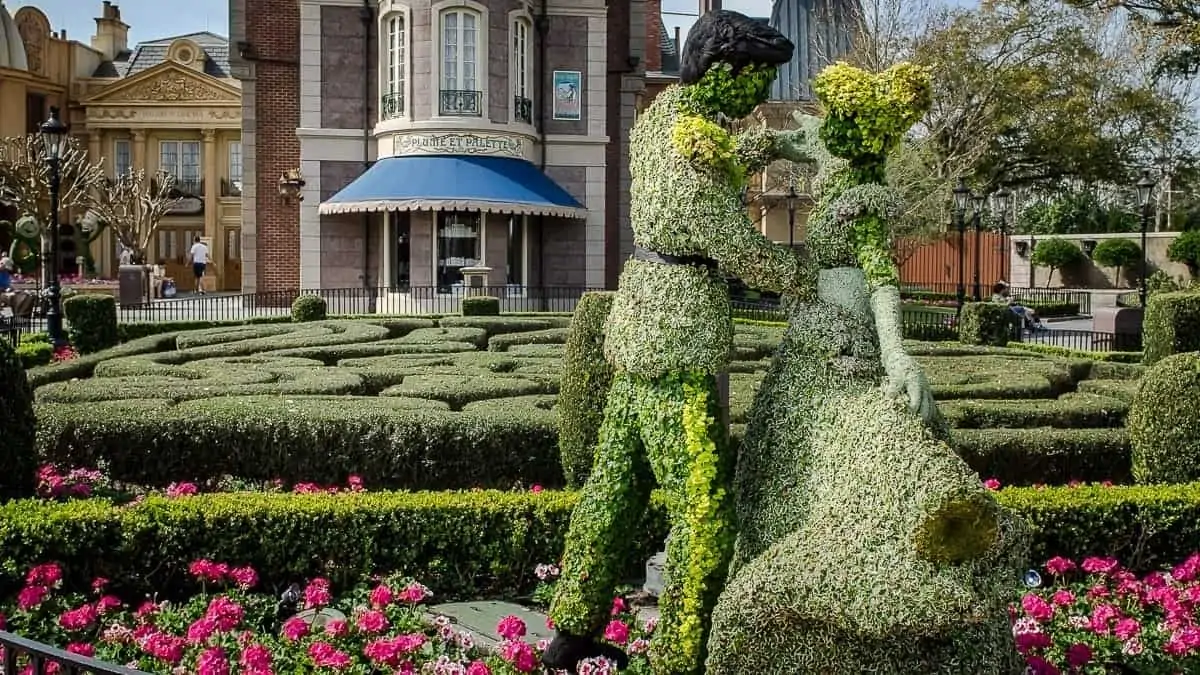 Lumiere keeps an eye on them from a distance, from behind the fountains where he can enjoy the enticing smells of pastries and freshly baked bread coming from the nearby bakery, Boulangerie-Patisserie.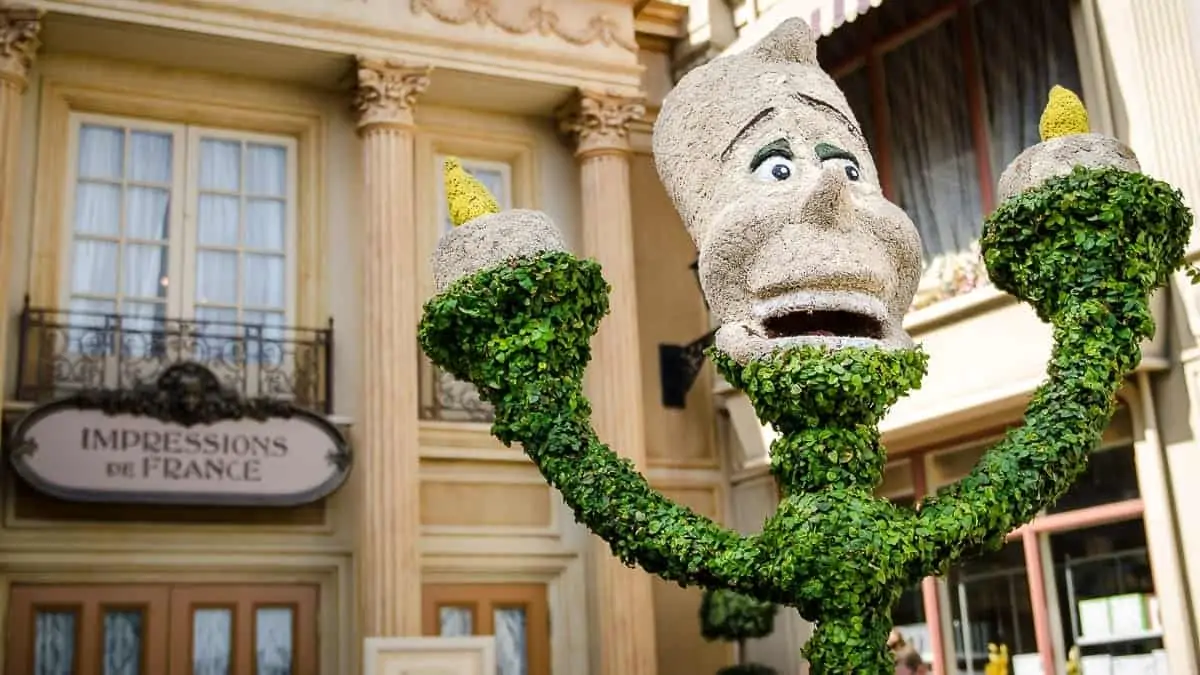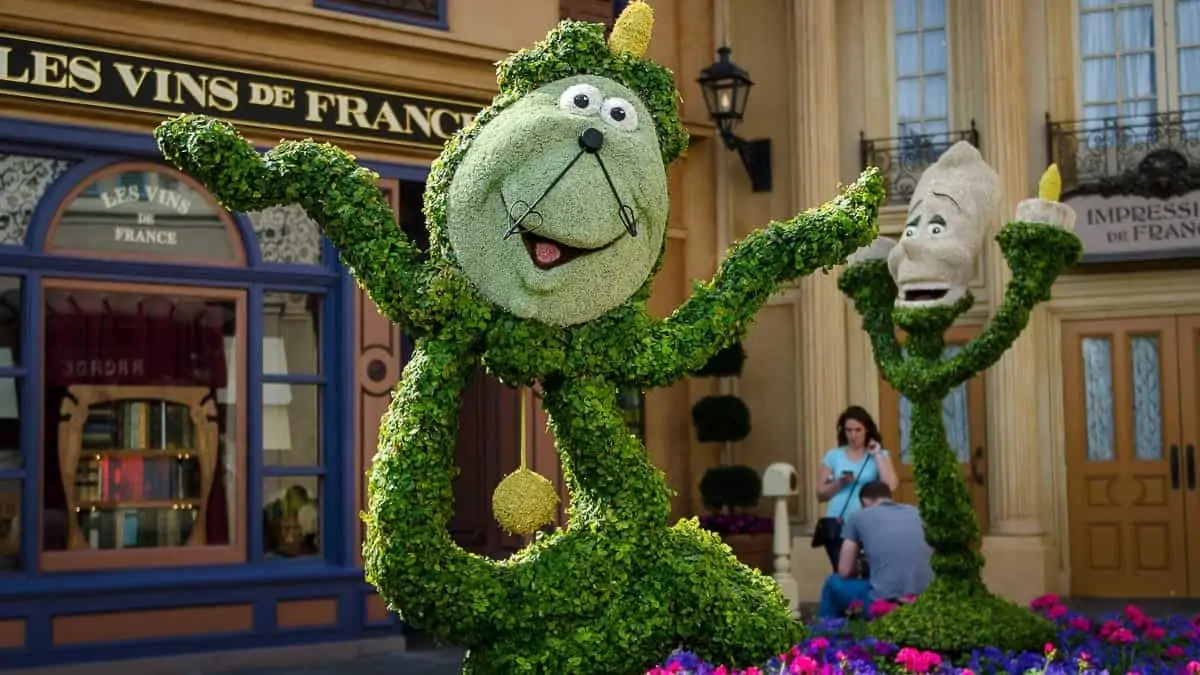 The United Kingdom hosts topiaries of the beloved Winnie the Pooh and his friends, Tigger, Piglet and Eeyore.  Rabbit is there too, proudly holding up a bunch of carrots in each hand and characters from a different story, Captain Hook, Peter Pan and the Crocodile can be seen in the UK, too.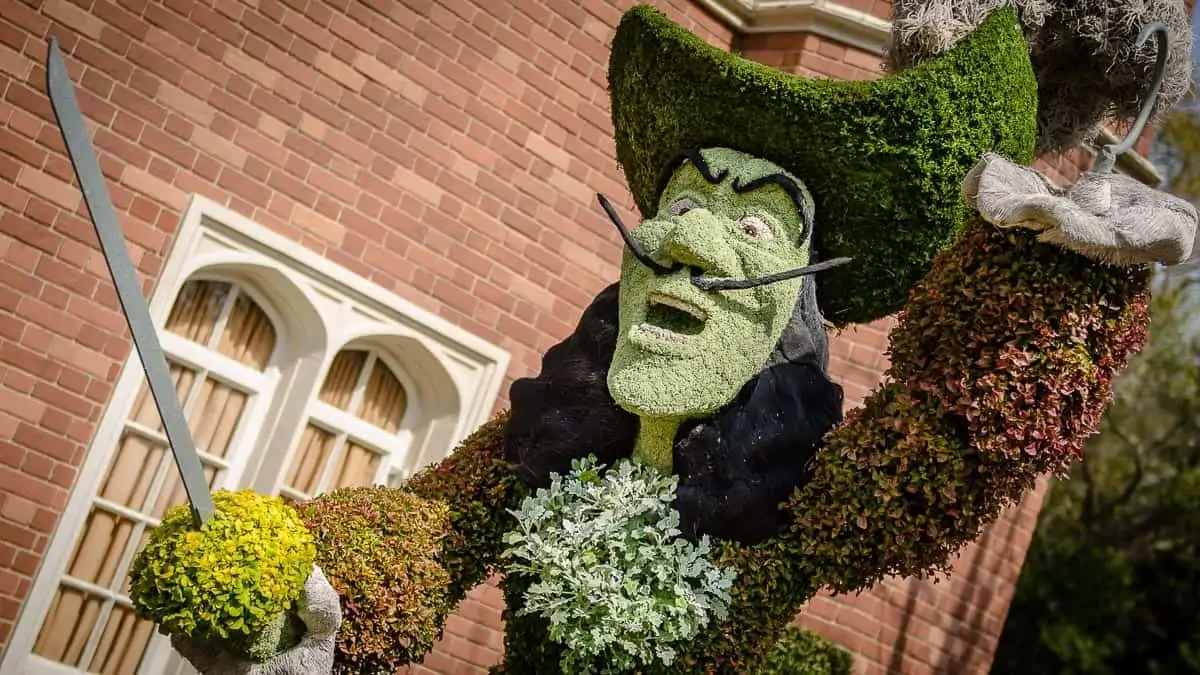 If you started at Mexico and made it all the way around to Canada, Bambi, Thumper and Flower are waiting to greet you.  I think this is a gorgeous little display.  It's a little different to most of the others in that the topiaries have been colored to reflect the colors of the loveable little animals and adults and small children alike were drawn in to admire them and take plenty of photos.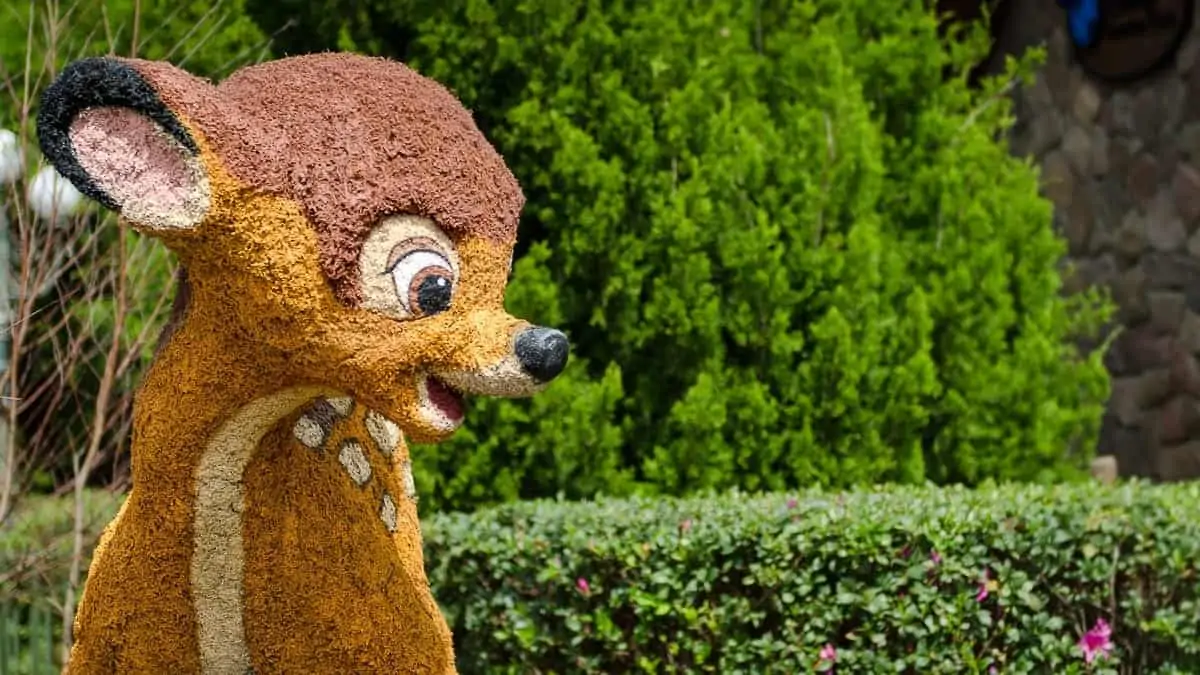 Multiple Fun Stops For the Kids
In addition to the permanently featured Kidcot stops in each of the World Showcase countries, play areas for children make a welcome addition to the Flower and Garden Festival.  Not just for the kids, but for the parents, too.
Cactus Road Rally is a play area located near Test Track and closes at dusk.
I spent some time at Music Garden Melodies, another playground along the walkway from the Journey Into the Imagination heading towards the Lake.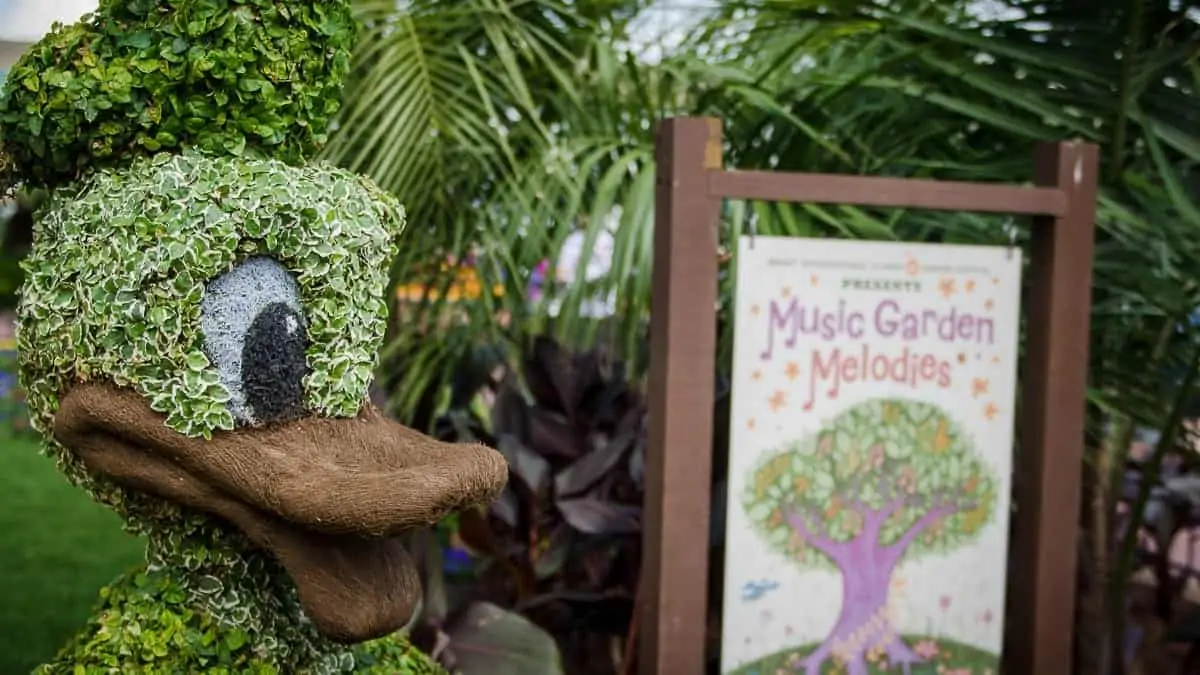 This proved to be a hit with children and parents alike.  Mickey, Donald and Pluto topiaries keep watchful eye over the entrance. Cast members are present, but children must be accompanied by an adult to enjoy this lovely, interactive playground.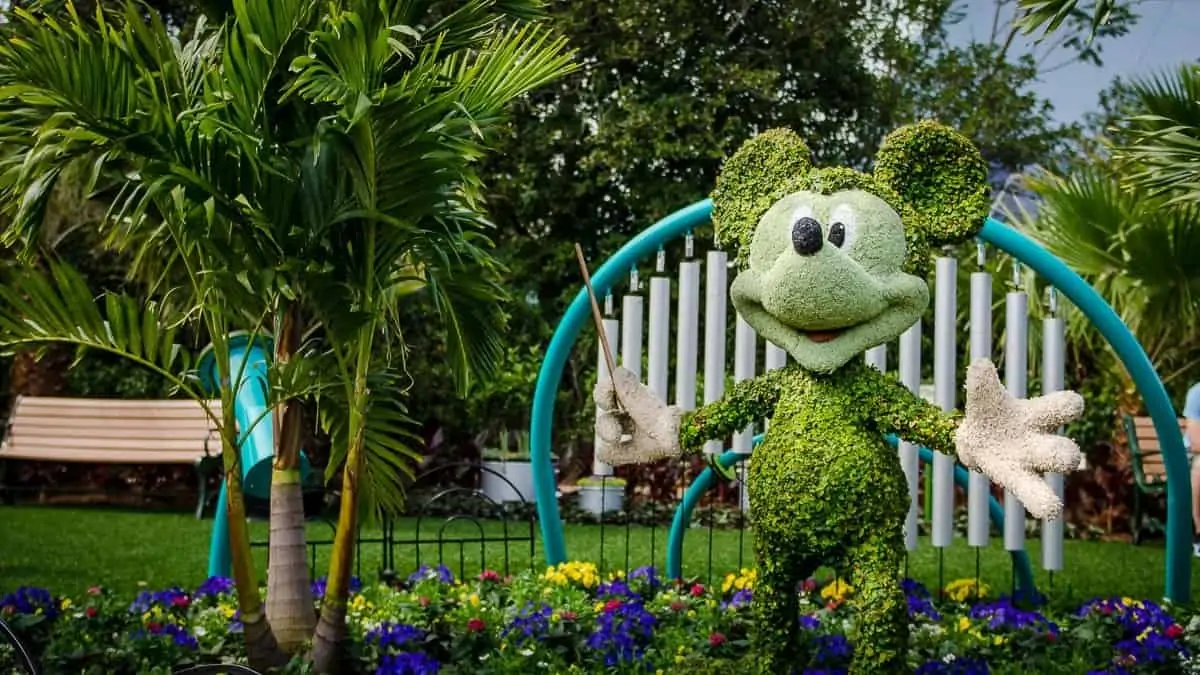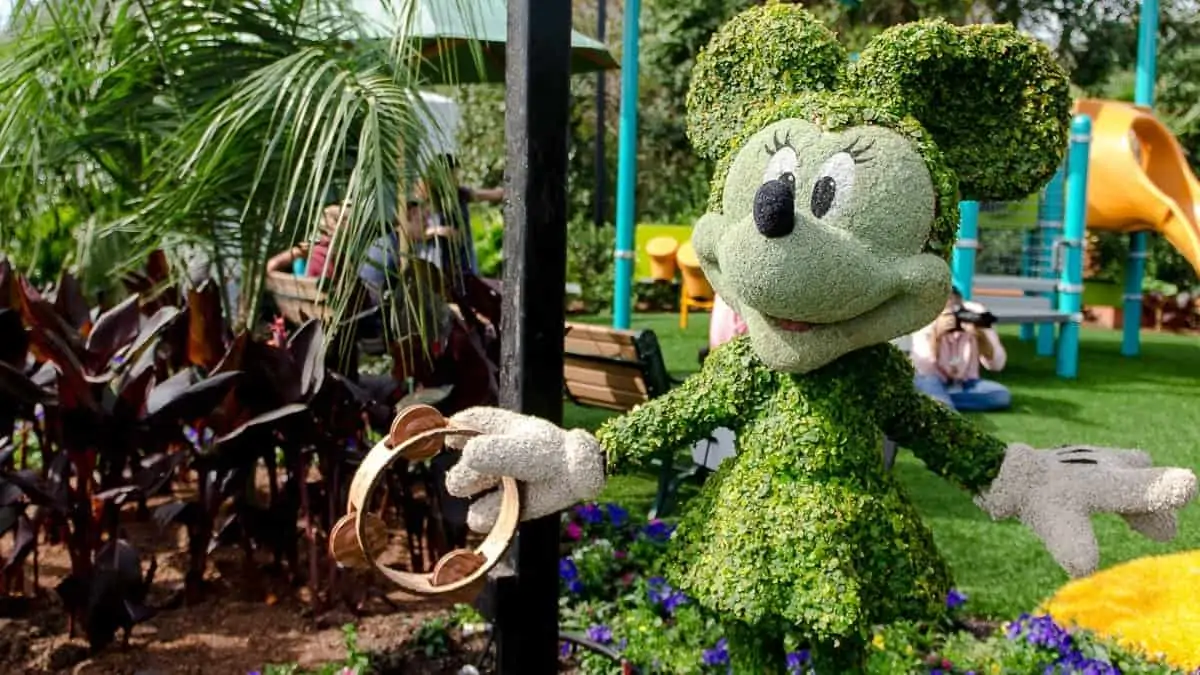 This area has a brightly painted lawn and oversized musical instruments for little ones to enjoy while they burn off some of their pent up energy. Disney placed two gazebos with seating (and shade!) for parents to take some time out while they watch their children play.  Smart move, Disney.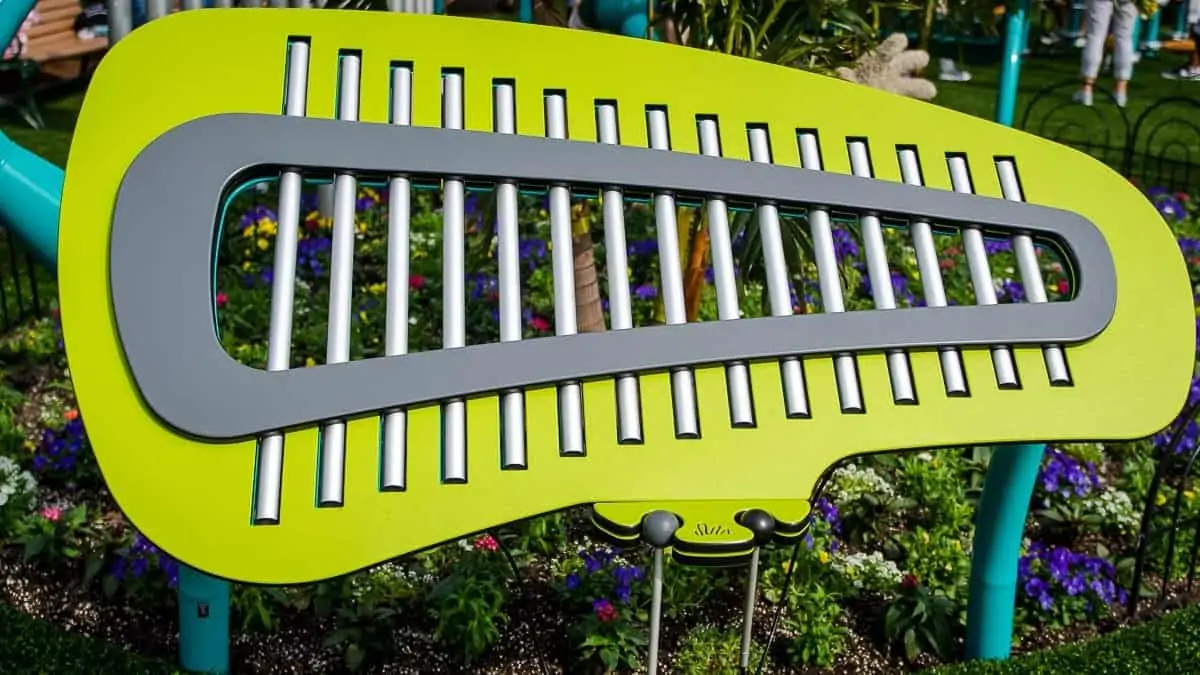 The Music Garden Melodies playground remains open and is lit up after sunset, allowing your children to enjoy some time out right until park closing.
Not specifically related to the Flower and Garden Festival, but coinciding with a portion of the spring season is the Easter Egg-stravaganza.  A map package, which comes with a sheet of stickers, provides a challenge for children to spot the character Easter egg as they travel around the World Showcase.  You place the relevant character's sticker with the corresponding country on the map.
You can purchase your map from Pin Central, near the Fountain of Nations, Port of Entry, the gift shop as you enter the World Showcase plaza or from World Traveler at the International Gateway.
Maps cost $5.95 each.  Once the mission is complete you can take your sticker-filled map to Port of Entry and choose a character egg surprise.  This is for Easter and only runs until March 27th or while stocks last and the last day for redeeming your prize is April 2nd, 2016.
Visit the Outdoor Kitchens for a Taste of Spring
You can find outdoor kitchens (food booths) located all around the World Showcase offering a culinary taste of the Flower and Garden Festival. Remember that the World Showcase only opens at 11 am, later than the front of the park. The outdoor kitchens won't start serving until then.
Outdoor Kitchens this year include the following, as well as two new booths for 2016: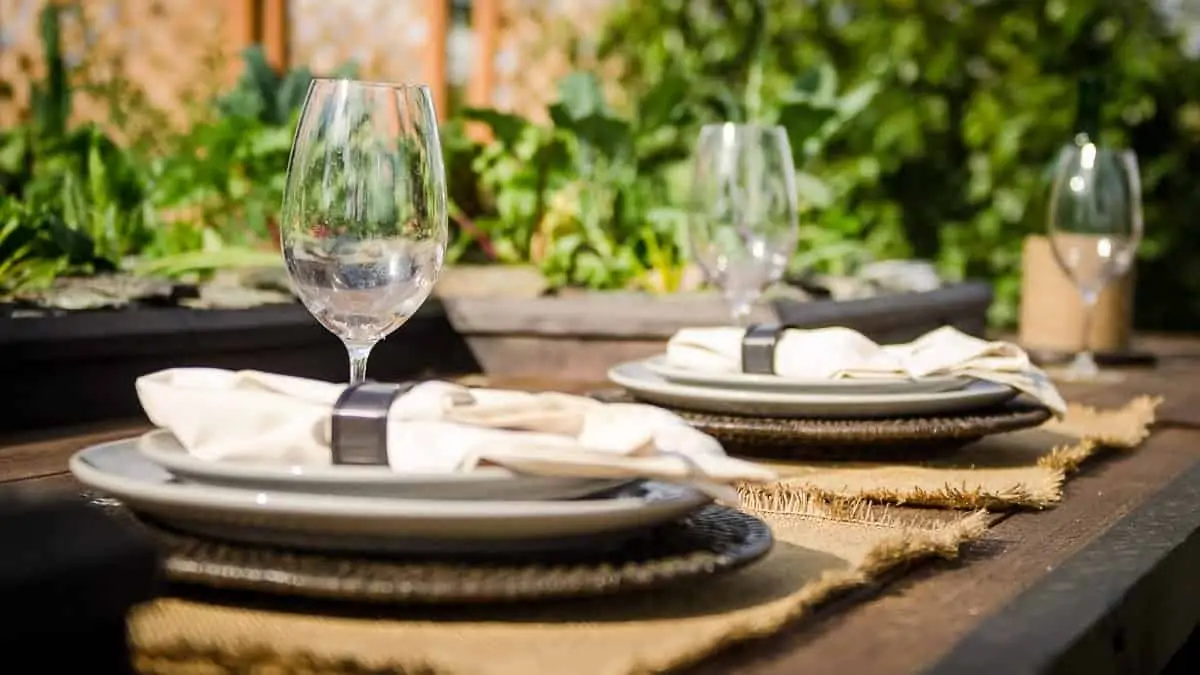 Pineapple Promenade (across from Port of Entry store as you enter World Showcase)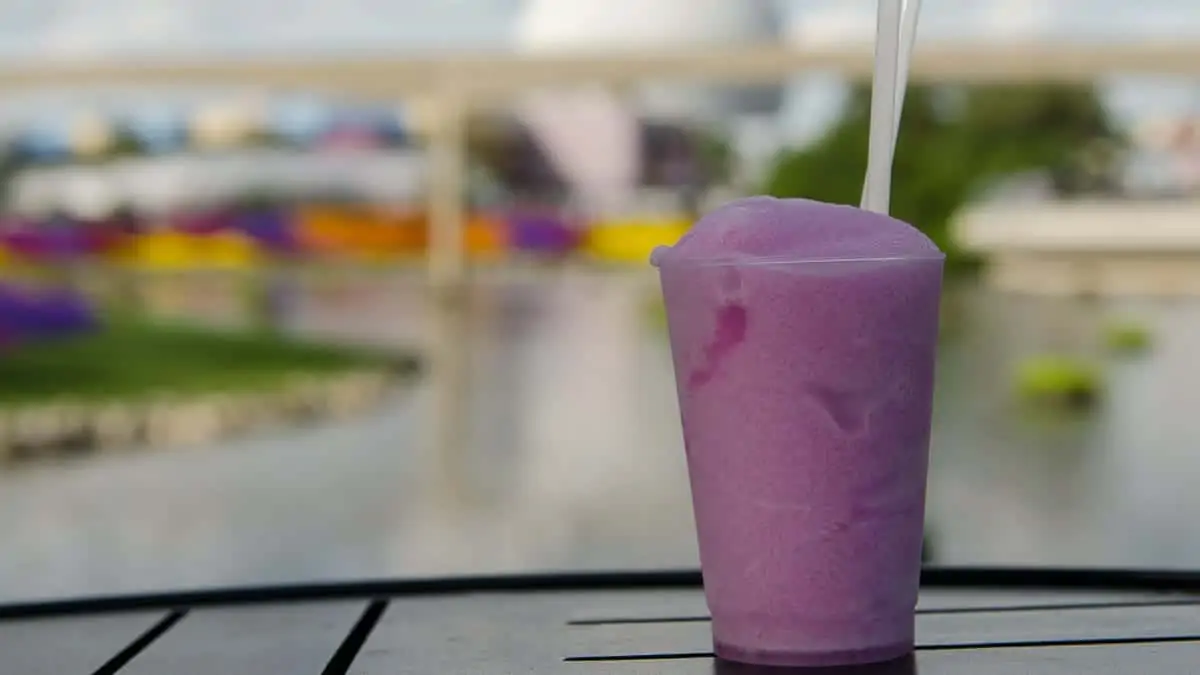 La Isla Fresca (New) (entering World Showcase, before Mexico)
Jardin de Fiestas (Mexico)
Lotus House (China)
Bauermarket: Farmer's Market (Germany)
Primavera Kitchen (Italy)
The Smokehouse (The American Adventure)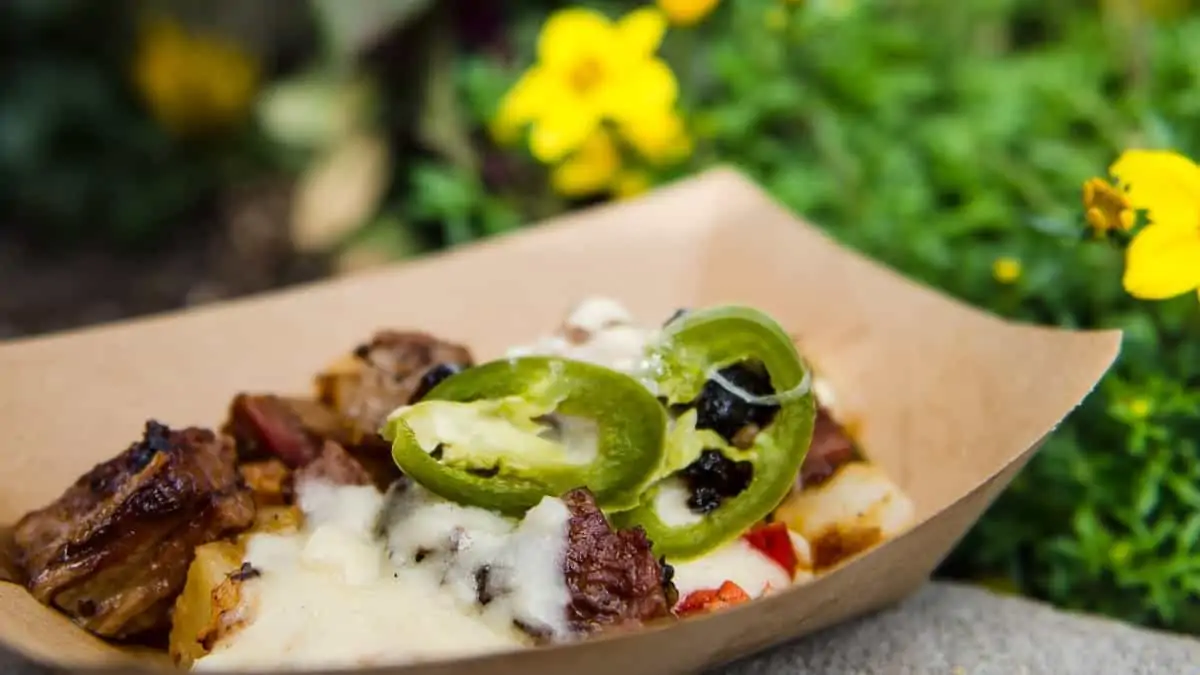 Hanami (Japan)
Taste of Marrakesh (Morocco)
Florida Fresh (between Morocco and France)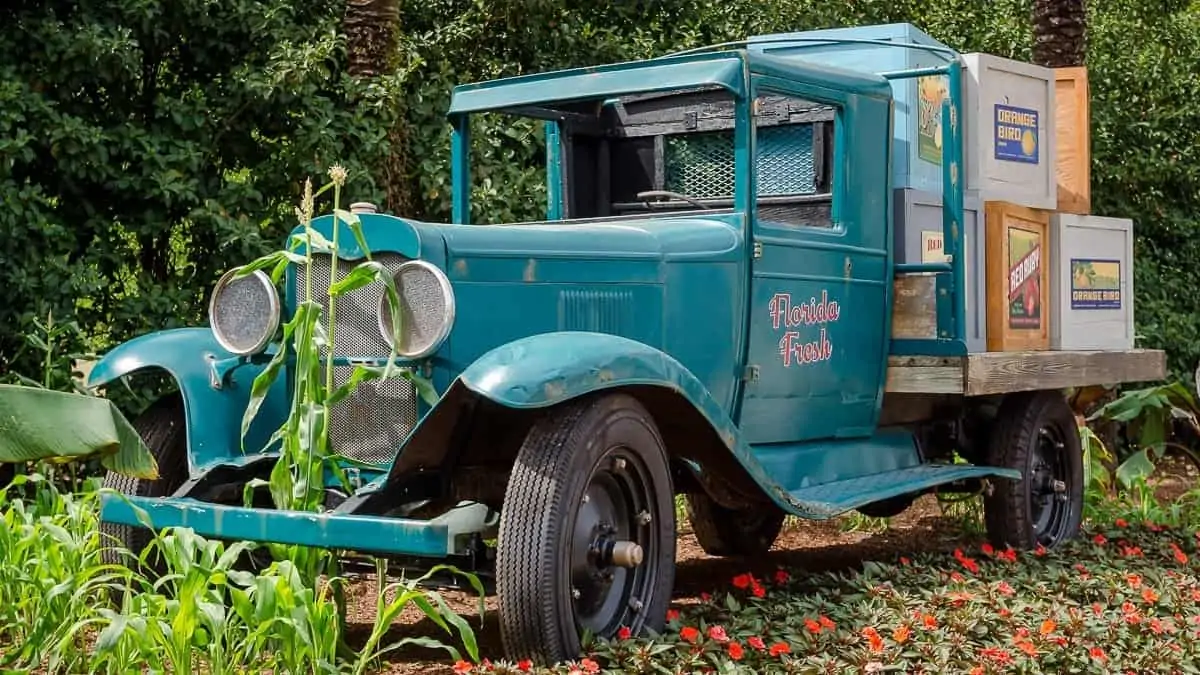 Fleur de Lys (France)
Cider House (New) (United Kingdom)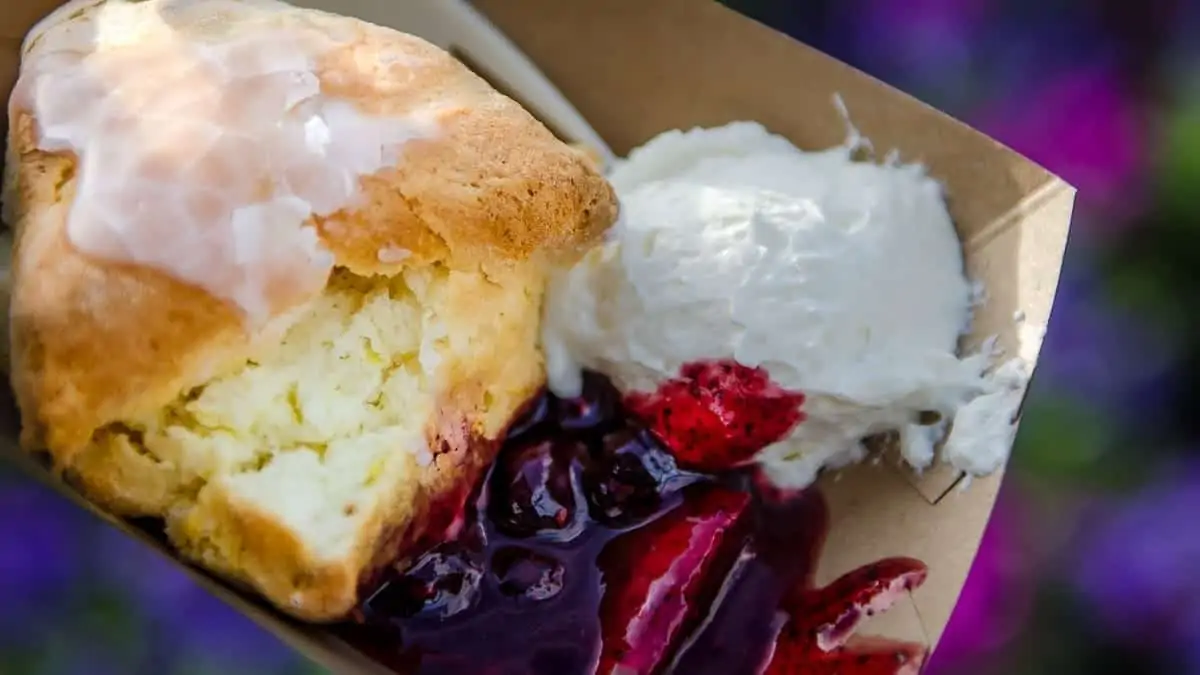 You get a wide variety of sample sized menu items.  Vegetarian and Gluten Free items are identified on the various menus. Cast members at the registers are happy to assist if you need information on specific ingredients in any of the dishes.
No matter what your preference, there are plenty of options. Using the Fresh Epcot Passport as a reference will help you mark favorite selections to save you running back and forth across the park. Everything from light salads and fruit dishes to hearty, full-flavored meats and desserts are on the menu.  Signature beverages including both alcoholic and non alcoholic options feature across the diverse menus.
Food prices range from $3.75 and up, with the average cost of a sample meal sitting around the $5.00 mark.  I think that the portion sizes are fair for the price.  They are small enough that you can try a variety of samples, but sufficiently generous that you know you've eaten.
Beverage prices have a wider range due to the alcoholic options included on the menus, but the usual bottled water and soda are available at the same price as anywhere else in the park.
I was pleased with the quality of the food.  The warm dishes are hot, baked goods taste fresh and the presentation overall appeared to me to be of a pretty high standard, particularly considering they are served in cardboard containers.  The ingredients are carefully arranged and neatly presented.
Any food items I ordered were served to me void of any sauce splatters or carelessly rushed untidiness.  For what they are offering, Epcot scores well on presentation and quality in this category.
Don't Worry! Outdoor Kitchen Lines Move Quickly
I entered a queue at The Smokehouse in the middle of lunch time when the line was pretty long and I am pleased to report that it moved quickly.
The entry point to the queues are clearly marked with signs, which is helpful because this helps reduce confusion about where to find the end of the line.  All the Outdoor Kitchens operate on the same system where you enter the line, place your order at one of the registers, pay, take your receipt and move along to the window.  A cast member will check your receipt and pass your food to you.
Lines moved swiftly.  It helps that each booth has menus prominently displayed at various points in the surrounding area, as well as above the serving windows.
You have a number of options for payment methods.  A popular method for events like this is to purchase one of the Flower and Garden Festival mini gift cards which attach to your wrist for convenience.
You can add money to your card at any time if you run out of credit.  Many guests like this as a way of budgeting and keeping control of their spending. It also serves as a cash-free means of payment (avoid collecting all those heavy pennies every time you get change from cash), without having to use a credit or debit card.
Debit and credit cards are also welcome. On-site guests may charge to your room via Magic Band.
If you are on one of Disney's Dining Plans, you can pay with snack credits.  Most of the meals and non alcoholic beverages are eligible as a snack credit.  Just look for the Disney Dining Plan symbol next to the menu items.
There are plenty of tables around the World Showcase in the nearby vicinity of all Outdoor Kitchens.  If you are familiar with the annual Food and Wine Festival, the set up is pretty much the same.  Many of these have shade and most have a pleasant view over the lagoon. Unfortunately, most do not have seating.
Guests usually just want to put their food and drink down on a sturdy surface to eat and then move along.  Seating encourages people to linger and that makes it harder to find somewhere to eat, particularly during busier periods.
If you or anyone in your party prefers or needs to take a seat, there are plenty of places you can rest your weary legs while you enjoy the flavors of the Festival.  No matter how many open tables are available, there are always Disney guests who prefer to use the top of a trash can.
Check Out the Unique Event Merchandise You Can't Get Any Other Time
You can find Flower and Garden Festival themed merchandise available at the Port of Entry store and various locations throughout the park. Take your pick of anything from garden ornaments and topiaries to T-shirts, trading pins, coffee mugs, hats and more.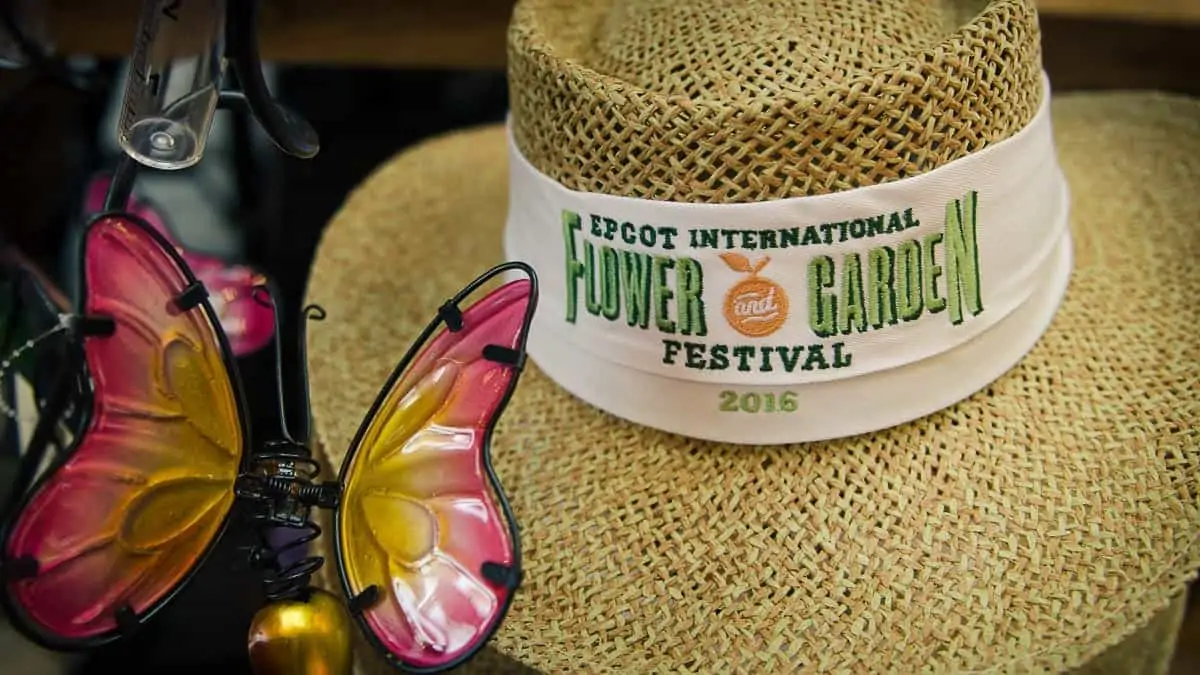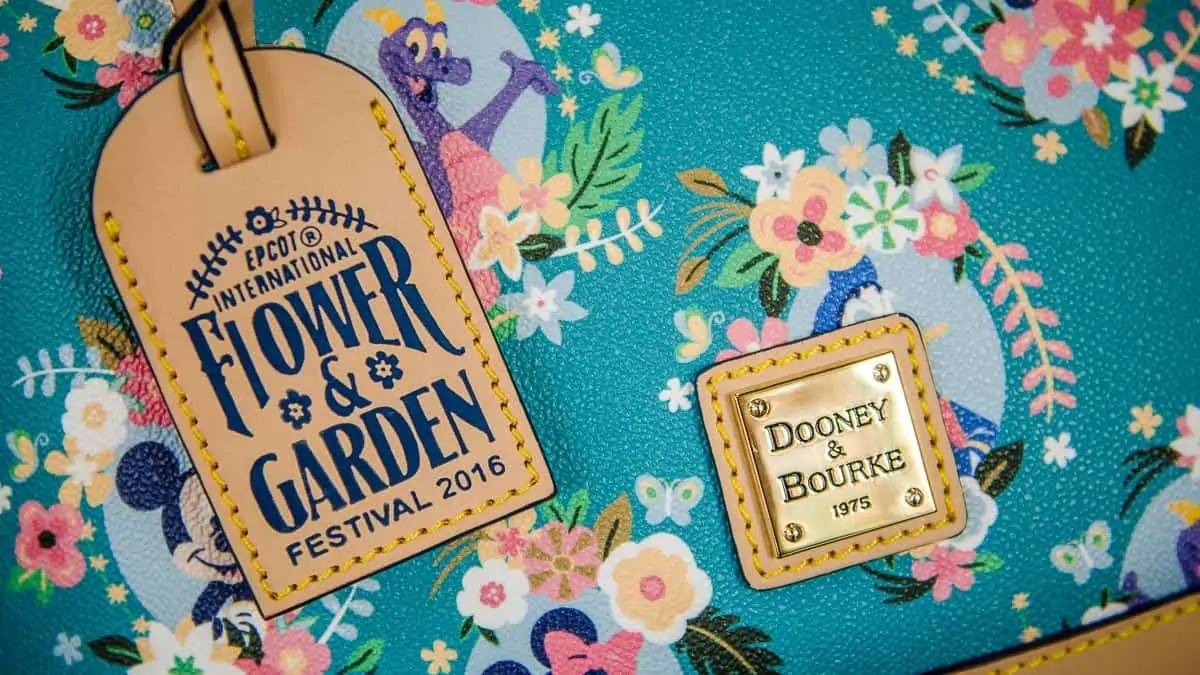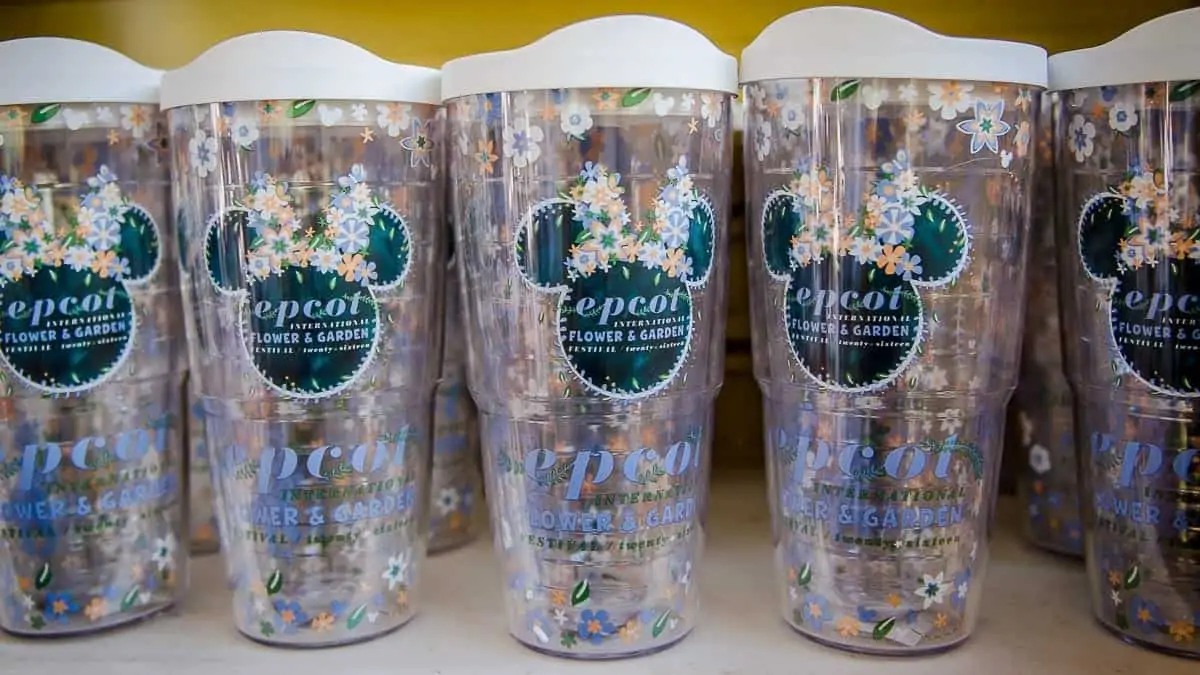 Special stalls offering Flower and Garden Festival specific merchandise and souvenirs include:
Garden Gifts
Garden Oasis
Garden Emporium (handmade soap and products)
Garden Boutique
Garden Treasures
Port of Entry (a permanent feature in the park, but with a wide range of Flower and Garden Festival themed merchandise)
You can find the merchandise locations on your park map as well as on your Passport.  If you have any trouble finding anything, just ask a cast member.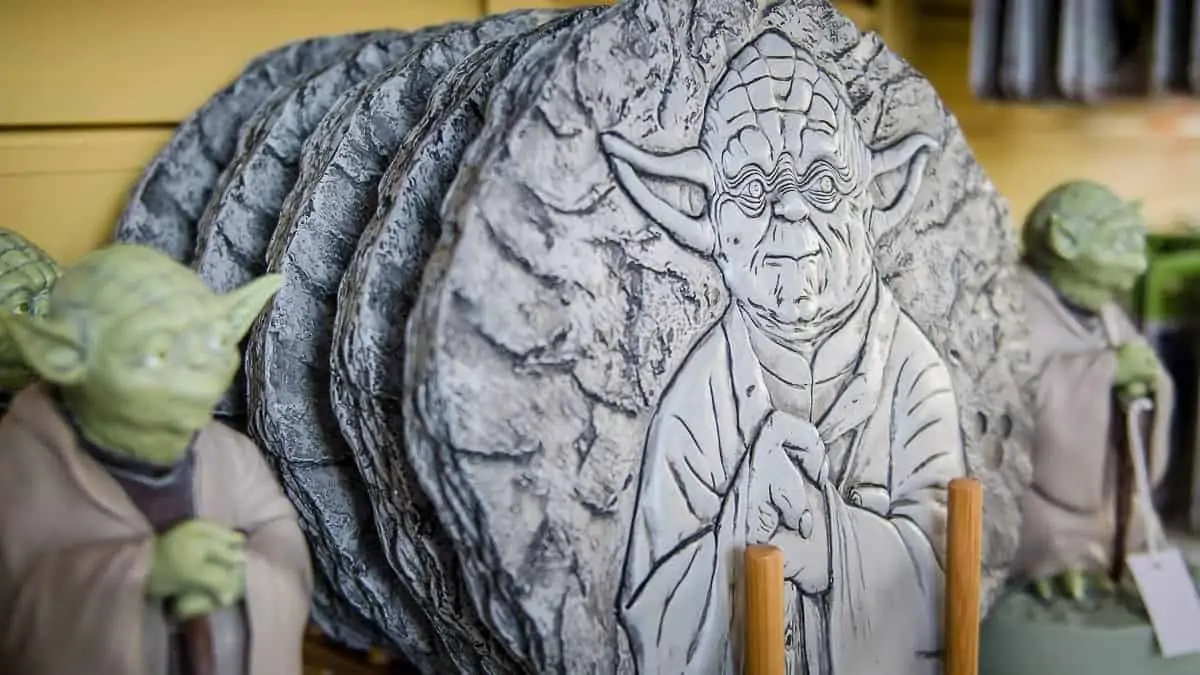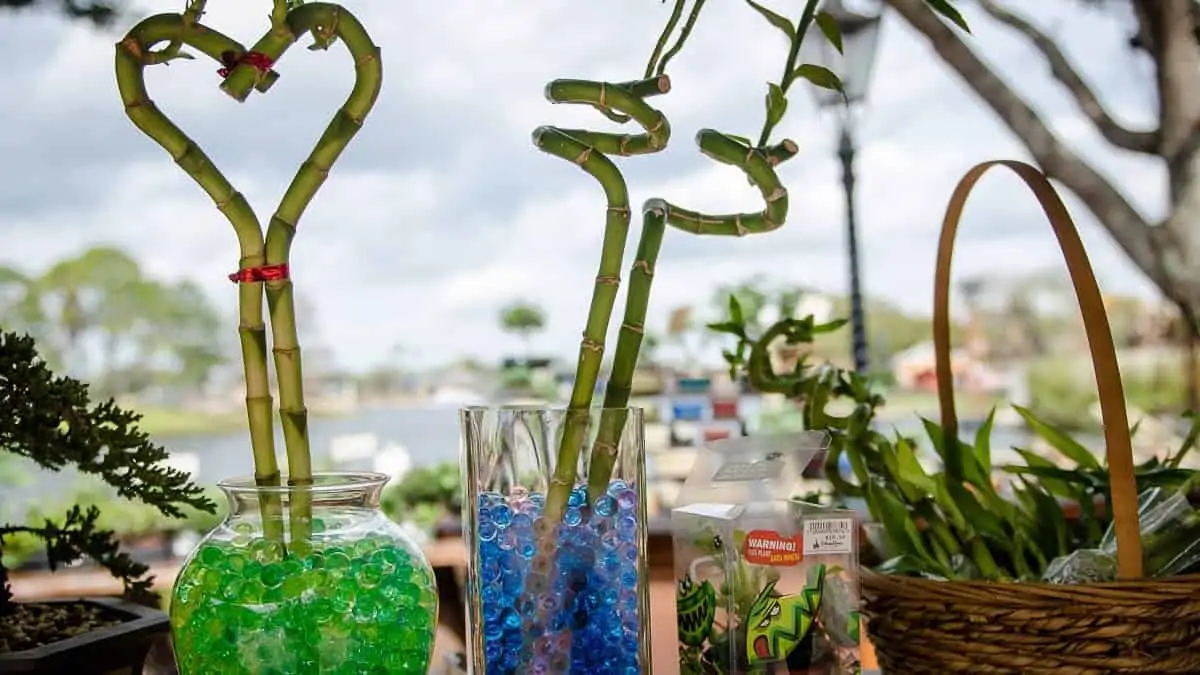 Even if you're not into shopping and souvenirs, it's worth stopping at Port of Entry, the store as you enter the World Showcase Plaza, just to see the little displays they have set up.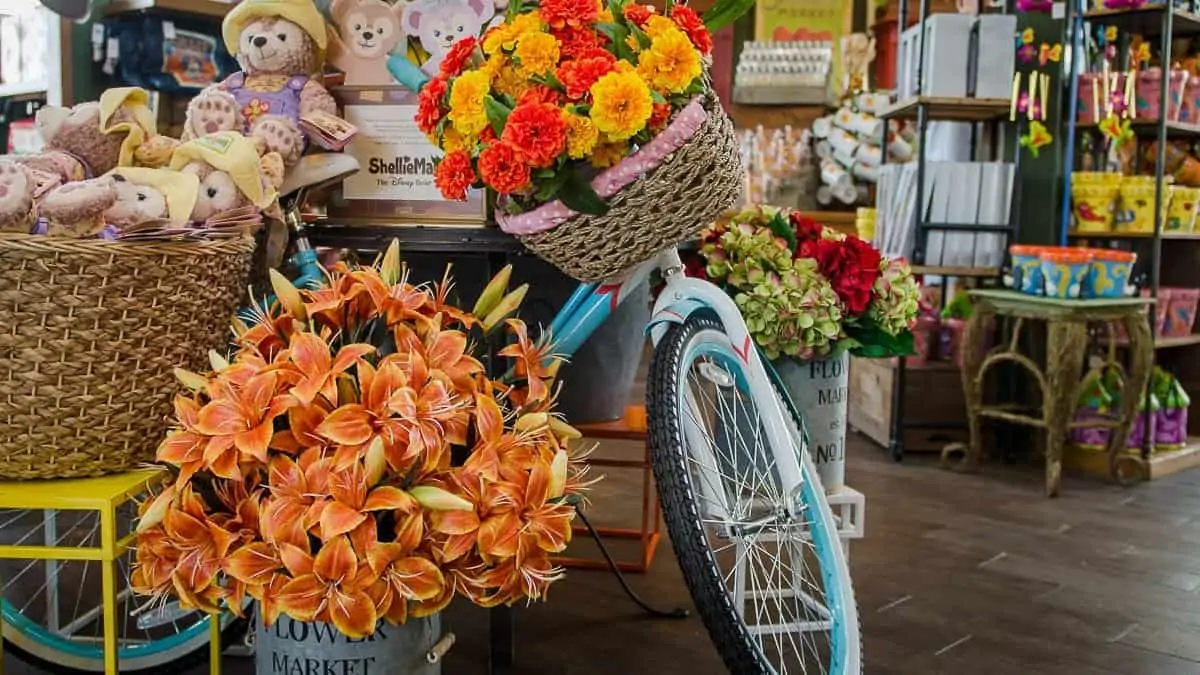 Figment, the lovable and imaginative dragon, features in a variety of items. I particularly liked the decent sized coffee mugs I spotted at Port of Entry. When I drink coffee, my approach is go big or go home!
A flower pot with a handle would suit me just fine.  These are close enough and win my vote of approval, priced at $14.95.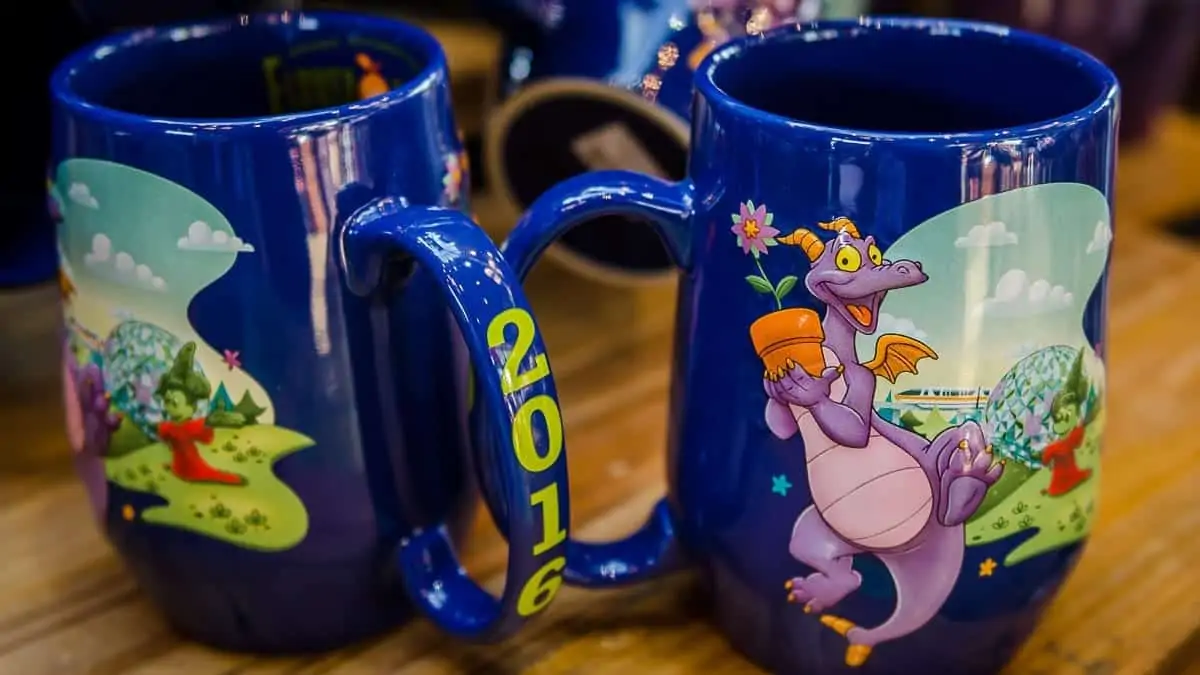 Passholders' Exclusive Gift: Special Edition Prints Drawn by Don "Ducky" Williams
If you're an Annual Passholder, don't forget to stop and collect your Disney character print, just behind Club Cool. Each Passholder must be present to collect his or her print.  On opening day the cast members were asking for Magic Bands as well as your AP card and a form of photo ID.
Go back each month to complete your set of three.  There is a different character print available for each month of the Flower and Garden Festival.
March: Donald Duck
April:  Goofy
May: Mickey
You receive your print in an envelope. If you don't have a suitable bag to protect it, it may be smarter to wait until the end of the day. Mine got a bit bent in the camera bag which was slightly too small to hold it without some folding and creasing.
As a rough guide, the envelope dimensions are about 11.5" x 8.75".  If you are uncertain whether to hold off picking up your piece of art, hopefully keeping the measurements in mind will give you an idea of the size and help you plan ahead.
A Visually Festive Atmosphere on Opening Day at the Flower and Garden Festival
The Epcot International Flower and Garden Festival is a carefully thought out, detailed and visually pleasing experience.
And that's what this is. It's an experience.  You need at least a full day to take in and fully appreciate the magnitude of the event.
There is no shortage of visual stimulation in this park, which has been ignited with a blaze of color.  It really is a festival for the eyes (and the mouth, when you start hitting up the food booths).
[infobox maintitle="TIP" subtitle="If you have a day to spare on your park tickets or if you have Park Hoppers, it's worth considering adding an extra Epcot day (or a few hours, if your tickets allow such flexibility)." bg="teal" color="white" opacity="off" space="30″ link="no link"]
Cast members are well informed and able to give directions and information where needed.  If you need help, it's easy to spot a cast member from pretty much anywhere in the park.
Maps, Flower and Garden Festival Passports and general information are readily available throughout the park and if you still have questions, you can just stop and ask a cast member for help.
Having visited on a weekday, it was certainly quieter than what we can expect to see over the coming weeks. The atmosphere was festive, but relaxed and very pleasant. People were trying to take it all in, which is something of a challenge, given just how much there is to see.
Even if you are visiting outside of Easter or Spring Break peak season, you can avoid most of the crowds on weekdays and mornings for the best experience and allow you more time to enjoy your day.
I thought the selection and variety of food and beverages from the Flower and Garden Festival Outdoor Kitchens offered sufficient diversity to cater to the more adventurous palate as well as those who prefer to stick with something more familiar.
The portion sizes are fair for the price.  The mix of both savory and sweet menu items means that you can factor dessert into your trip around the World Showcase.
An extensive selection of alcoholic beverages feature on the menus from the start of your journey to the end.
Anyone with dietary restrictions will appreciate the gluten free and vegetarian items. Disney takes food allergies very seriously and has been known for a long time for its attention to the needs of those who can't just order anything from anywhere without risks.
For the picky eaters, the menu items have a basic description beneath. If you need more specific information, just ask.  When I had a question about the type of cheese in a certain dish, I asked the cast member at the register who immediately pulled out a sheet and was able to give me all the information I needed.  I like the fact that this information is readily available.
It would be really nice to see some of the booths offering a kids' choice for the little ones who are open to trying something new, but not so keen to push the boundaries of culinary adventure too far.
Culinary adventure isn't for everyone, but some of us have children who are more inclined to experiment on vacation than they are at home. A kids' choice menu would be a fun way to introduce them to international cuisine.
Not Just for Adults – Experiences for Kids Are All Over the World
The play areas are a welcome feature and the Music Garden Melodies offers an interactive playground for little ones to burn off some energy while parents can take a breather.  Having a playground which is lit up at night offers a place of respite for children throughout the park operating hours.
Other than the additional play area near Test Track, there is not much else that is specific to the Flower and Garden Festival for children, although Epcot's usual attractions and entertainment provide plenty to keep them amused.
Kidcot operates as usual around the World Showcase. Each of the eleven countries has an area dedicated to coloring in a Disney mask.
For kids who adore the characters, meet and greets operate on the usual schedule. These are permanent features of the park and not related to the Flower and Garden Festival.
What If You Skipped The Epcot International Flower and Garden Festival in 2016?
The Epcot International Flower and Garden Festival is a fantastic event and very well organized.  If you are visiting Walt Disney World during this time of year, I really believe you get an added bonus from your Epcot visit.
It takes nothing away from the regular park offerings. The atmosphere and colorful feast for the eyes as well, as additional seasonal merchandise, make a wonderful enhancement to what this park already offers
It costs nothing extra to enjoy the benefits of the Festival.  If you are planning a visit and trying to select a time of year, this is a great time to visit. The weather isn't too hot, the rainy season isn't here yet and you won't have the summer tourist crowd.
If you skipped the Flower and Garden because you're not into plants, you're missing out on all the food and great weather that comes with Spring in Orlando. Don't let the name hold you back.
Visiting Epcot during the Flower and Garden Festival is one of the annual highlights of visiting Walt Disney World. I wouldn't miss it if I were you.