Five Good Photo Walks in Orlando
Ever thought about trying photo walks in Orlando? It's a good way to get some exercise, spend time with friends and see parts of the city that you haven't visited yet.
Photo Walks in Orlando Are a Unique Way to Have Fun
Let's face it.  Sometimes you get into a rut and you're bored.  There's nothing to do because you've already done it all.
That's a great time to go on a photo walk. Get a bunch of your friends together and tell them all to bring a camera.  Spend some time walking around taking pictures, and then wind up for a meal at a good restaurant.
You can share your photos and compare with your friends. One of the interesting things about photography is that people see the same subject in different ways. By taking photos with your friends, you can develop your own eye for composition to try new things.
Photo walks in Orlando are easy, social and gives you a new way to look at the environment around you.
Now the question that remains:  Where to go on a photo walk?  Here are five good places, each with something a little different to offer.
Downtown Orlando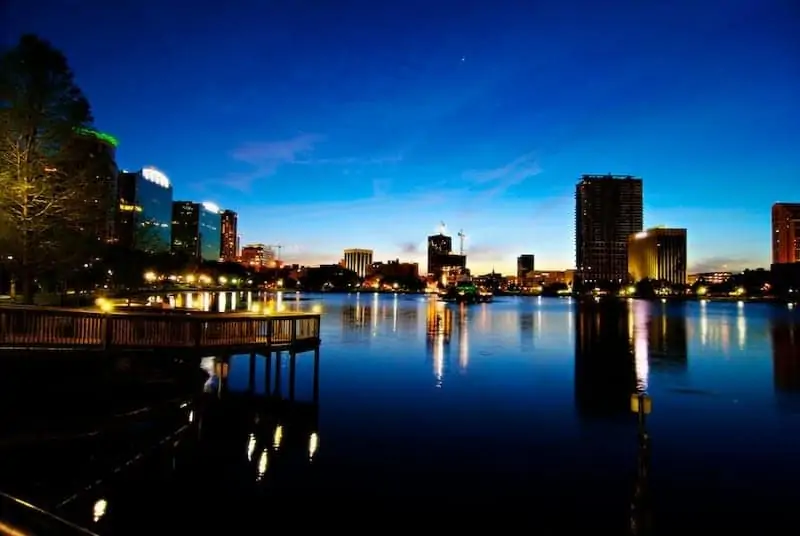 You have plenty of room and tons of great scenery and details.  Church street & Wall Street are both full of vibrant textures, interesting people and plenty of restaurants to choose when it's time to wrap it up.  If you're feeling up for a longer walk, make your way over to Lake Eola for some nice views of the Orlando skyline.
Thornton Park
Start on the other side of Downtown from Lake Eola in Thornton Park for a different take on the city. The neighborhood has some great architecture surrounded by plenty of trees and greenery. Graffiti Junktion is a cool place to hang out for a burger and a drink to compare shots.
Park Avenue
This stretch in Winter Park has interesting shops, a large park, and it runs right into Rollins College. Not only does Rollins have a peaceful environment with some great architecture, but it's also an open campus that's been a favorite location of photographers for years. You could wind up at The Bistro on Park Avenue for a nice meal in an interesting place.
Christmas, FL
You could put an entirely different spin on things and head out to Christmas to shoot around the Orlando Wetlands Park. You're away from all the distractions of the city and get to see the wild side of Florida, not to mention some great sunsets. Visit the Old School Coffee Stop for a nice hangout.
Celebration, FL
It's a community planned by Disney.  For a photographer, this is like shooting on a baited field! Celebration is the epitome of a picturesque community with great color, architecture and landscaping. There are plenty of restaurants, but I tend to like the Columbia for great atmosphere and some nice twists on Cuban/Spanish cuisine.
Photo Walks are Social
Remember, the idea of going on a photo walk is about being social.  You may get some nice pics or you may just get some snapshots. The point is to have some fun with other people and do something a little different.