Face and Body Art International Convention
Over 400 people from 13 different nations traveled to Orlando for the Face and Body Art International Convention from May 23rd to 27th. They were artists, models, and vendors all involved in the growing world of body art. The convention, started by Marcela Murad in 2002, sold out this year. There are other body art conventions around the world, but this is the original and draws people from around the world. Participants like the feeling of camaraderie and family shared by everyone.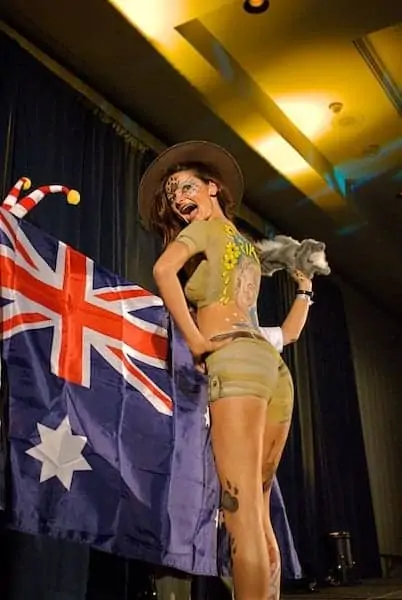 It's no wonder, given the convention's roots. Marcela Murad started her career as a clown. She became aware of a growing interest in face and body art, and took the initiative to start Face and Body Art magazine. Later, she created the first face and body art convention by inviting her friends and colleagues to share their knowledge. The people at this convention are here to teach, learn, and share.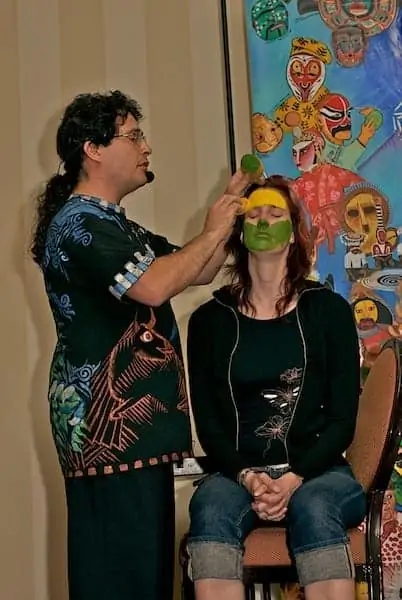 So why hold the convention in Orlando? According to Murad, "There are always international flights available to Orlando." Murad tried hosting the convention in San Francisco before, but ran into flight complications for some attendees in different parts of the world. One conventioneer also told me that area attractions entice families to visit around the convention dates.
Body painting at the convention often involves near nudity (all the vital parts remain covered), but yet it's done within a comfortable environment. People of all sizes and ages agreed to model for painters. There is no awkward sensation of looking at a nude stranger. Instead, you're transfixed by the artwork on display.
Not all models were willing to shed everything, as there was a great need for faces during classes and competition. Some children stripped off their shirts as artists pained them with ripped abs or a Spiderman suit. One model posing as an Aztec Warrior for artist Dawn Marie turned around to find his girlfriend decided to get in on the act. She disrobed and posed for a nearby artist to become an Aztec Queen. I didn't stay to see if there was any power struggle. [Dawn Marie also worked with local model Kona, pictured below.]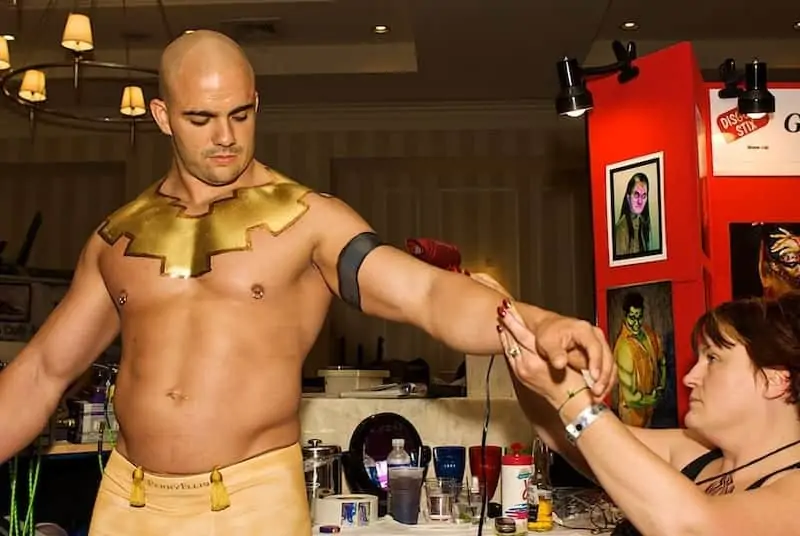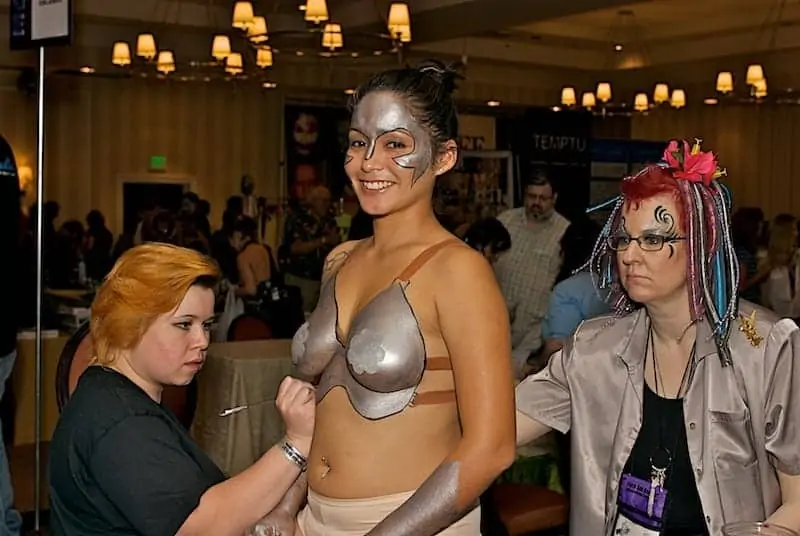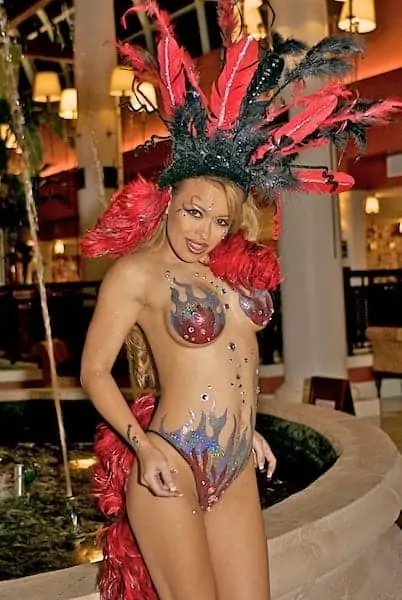 Some of the artists have rockstar status. John Vargas of New York is famous for his calendar of models painted in World Cup uniforms, selling over 50,000 copies. Jinny of Montreal is the chief make-up artist for Cirque du Soleil special events. Pashur traveled with Brooks and Dunn as part of their Neon Circus Tour for three years. Christopher Agostino combines storytelling with facepainting to create a theatrical experience.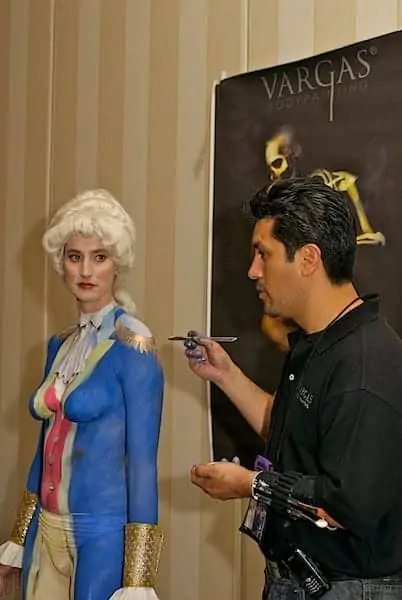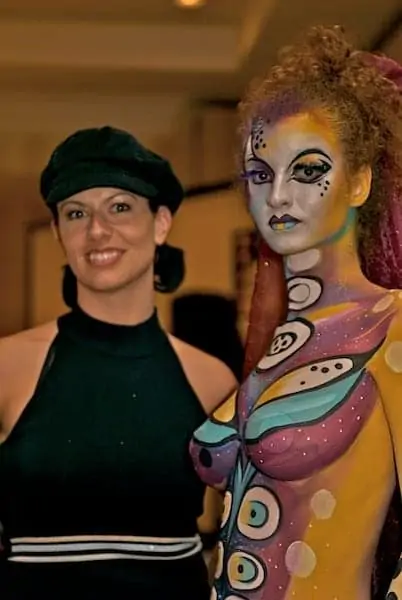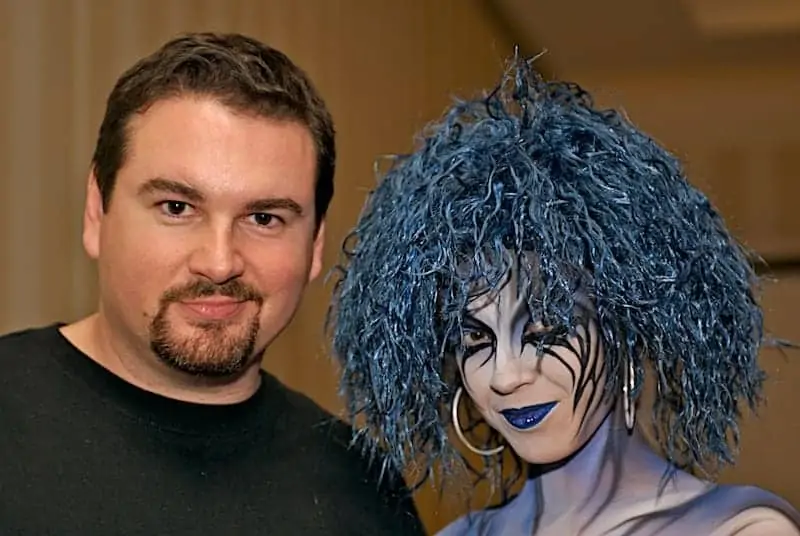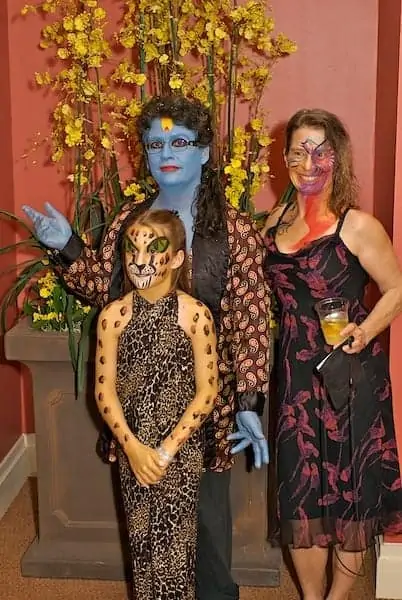 Artist Lynne Jamieson and model Kelly Virgona traveled the farthest from Werribee in Victoria, Australia to attend the convention. "23 hours on a plane just to get here," said a smiling Virgona.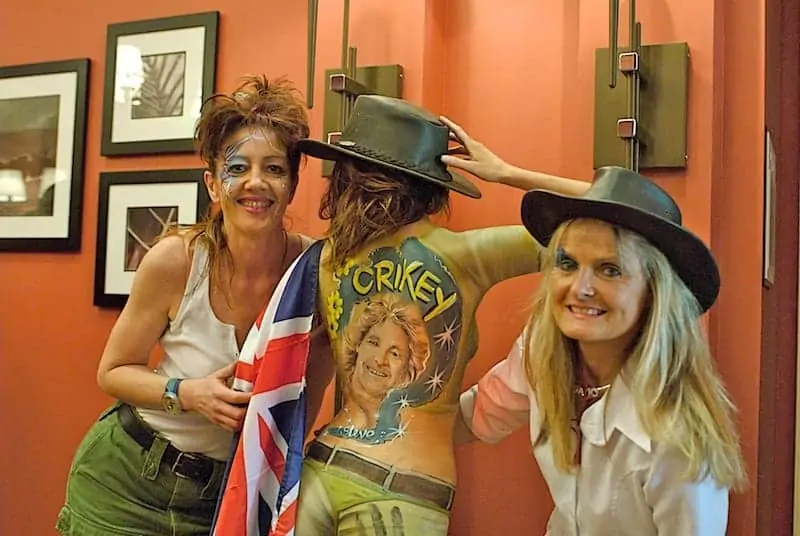 Not everyone came from the other side of the planet, though. Local artists Nick Herrera and Edgar Garayua both provided instruction on airbrush and painting techniques for convention attendees. Orlando model Lori B patiently posed for both artists. A complete body painting may take three to four hours. More complicated works can take up to six hours.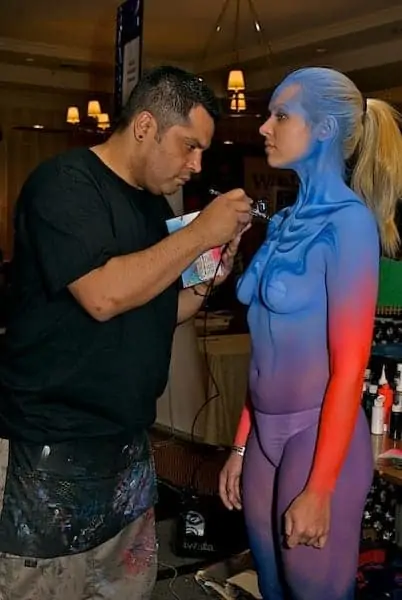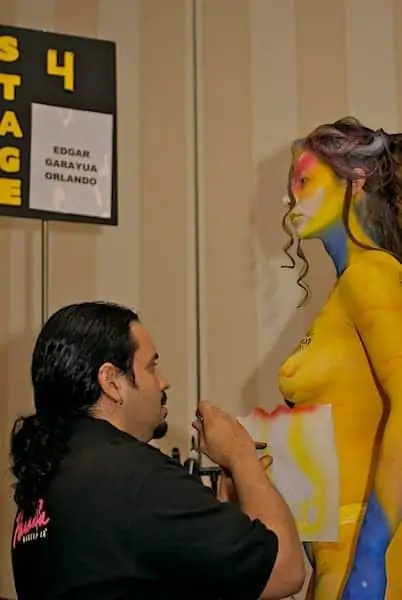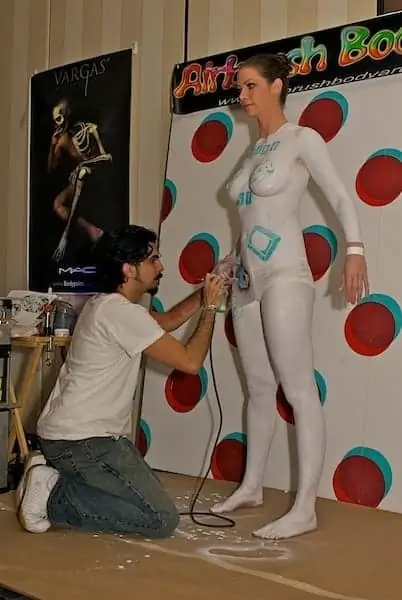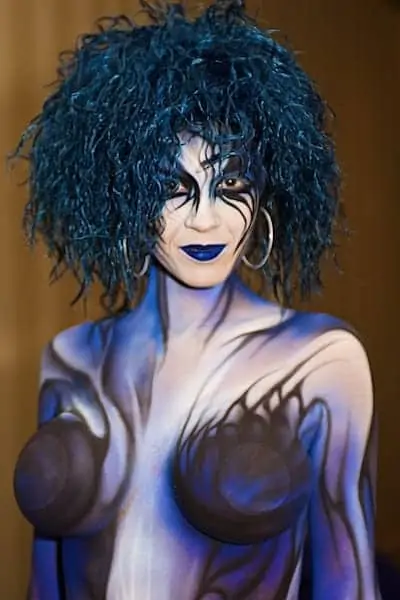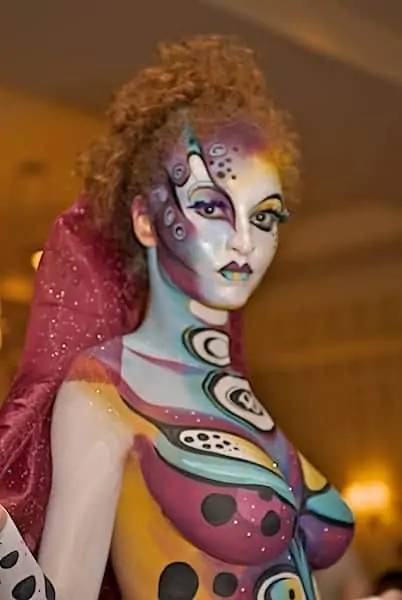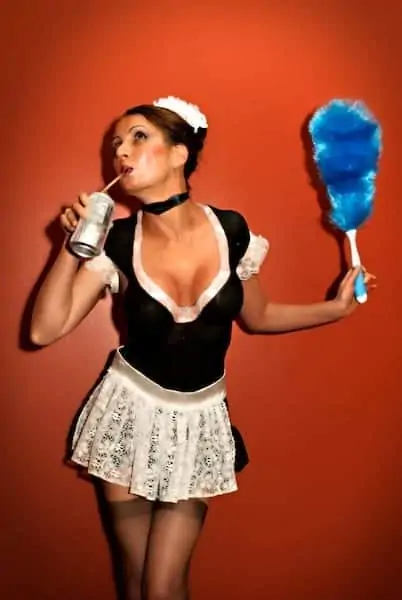 They come here every year for many reasons..to learn, to reconnect, and to have a massive party on the last night. These folks are friendly and creative. This is the kind of group we want to welcome to town every year.