Do You Know Florida Fireworks Laws?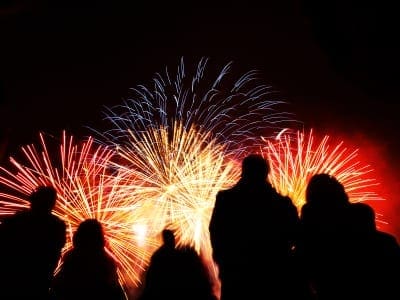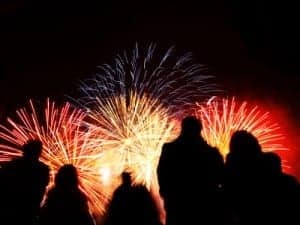 Are you sure you know Florida Fireworks Laws? Around this time of year, those fireworks stands start popping up and selling cases of fireworks, so it must be legal. Right? Your neighbors are shooting off explosives. Almost everyone is doing it, so it must be legal. Right?
Why go spend hours in a crowded park waiting for a show when you can get a Buy One-Get One package from a fireworks dealer? That's literally twice the bang for the buck! They wouldn't sell those fireworks if it was illegal. Right?
The fireworks stores have you sign a waiver to make everything legal, so no worries. Right?
Well, yes and no.
What Defines Fireworks in Florida?
Here's the relevant definition of Fireworks according to Florida statute 791.01:
Combustible or Explosive Composition Fireworks
What is a firework? The statute governing the three designated holidays provides an exemption to laws already on the books that define fireworks as "any combustible or explosive composition" or substance or combination of substances … prepared for the purpose of producing a visible or audible effect by combustion, explosion, deflagration, or detonation."
Basically, that includes anything that flies, visibly explodes, and/or audibly goes boom with the notable exception of sparklers, cap guns, and flatulent animals.
This also includes the following novelties and trick noisemakers. The sale and use of which shall be permitted at all times/year-round.
Visible or Audible Effect Fireworks
Bear in mind that this portion of the law limits the description beyond combustible or explosive.
If you can see it, then it's visible. If you can hear it, then it's audible.
Small Toy Exclusions
This isn't to say that you're going to get busted for using a cap gun. Toy pistol paper caps used in toy guns, or other devices in which paper caps containing twenty-five hundredths grains or less of an explosive compound are used.
Trick noisemakers, toy canes, toy pistols, a trick match, and sparklers approved for everyday use won't cause any issues.
Here's What Florida Fireworks Laws Permit
When you walk into the fireworks store (or stand), you see crates and boxes with cool names like Barely Legal, Lock and Load, and Tropic Thunder. There are special kits for an Aerial Avalanche and a Finale Spectacle.
Unfortunately for you, Florida Fireworks Laws only permit you to buy items classified as Sparklers. Remember those little sticks you light and sparks fly off, occasionally burning your wrist? As a kid, you'd run around and wave them in circles. That's still all you're really allowed to have.
You can buy fountains, snakes, and glow worms – they're classified as sparklers. To be fair, you can buy anything they sell. The problems come around when you try to use the fireworks.
Lighting anything larger than a sparkler for the purpose of putting on a show without a permit is a misdemeanor in Florida. You may face up to a $1,000 fine and a year in jail.
The fireworks store may ask you to sign a waiver if you buy anything above a sparkler. That waiver isn't for your benefit and doesn't give you a permit to use the fireworks.
If you take the time to read it, you'll see it exists only to protect the fireworks vendor by declaring that you only intend to use the fireworks for a legal reason. If you go ahead and use them for an illegal reason, you're on your own.
What is a Legal Reason to Use Fireworks in Florida?
There's a bit of a loophole in the law. If you own a farm or fish hatchery, you're permitted to use fireworks to scare off animals. Frightening birds are good for agriculture.
Apparently, a great many other animals need to be frightened away on New Year's Eve and the Fourth of July. Using that excuse in Baldwin Park may not be very convincing if the cops stop to question you about your explosives, though.
Other than the potential for fines and jail, consider your neighbors. Some of them actually like living in peace & quiet. I know I do.
Although the COVID-19 epidemic put a halt to fireworks last summer, the Florida state legislature is now putting out more public fireworks. This is because Florida law creates three fireworks holidays — New Year's Eve, New Year's Day, and Independence — which will ease the task of backyard pyrotechnicians.
However, many people are not happy about returning to work and setting off fireworks. This is because it is a dangerous and stressful job. In addition, the noise from the fireworks can be very unsettling for people who live nearby. Nevertheless, the Florida state legislature is moving forward with its plans to increase public fireworks displays.
Local Law Enforcement Departments Monitor Sales & Use
Since Florida law permits personal fireworks on three holidays of the year, my experience is that the local government lets people do what they want on those holidays, even with some violation of the law.
In fact, it's very common to hear fireworks before and after designated holidays and I've rarely heard or seen any law enforcement action. Perhaps some other police officer will take action in egregious cases, but my observation is there's little enforcement around the holidays.
They always encourage people to celebrate safely, purchase fireworks from reputable fireworks vendors, and beware of anything that produces sparks that could ignite a flammable compound.
The state fire marshal's office requires a permit to sell anything from sparklers to fireworks in a tent.
You should NOT sign "waivers" in order to purchase fireworks. Signing a waiver does not clear you of responsibility should you be caught illegally using fireworks, which is a first-degree misdemeanor punishable by up to one year in jail and a $1,000 fine.
If you're operating a fair or commercial business using fireworks, expect more stringent regulations than the rules prescribed for consumers face in Florida statutes.
Places to View Fireworks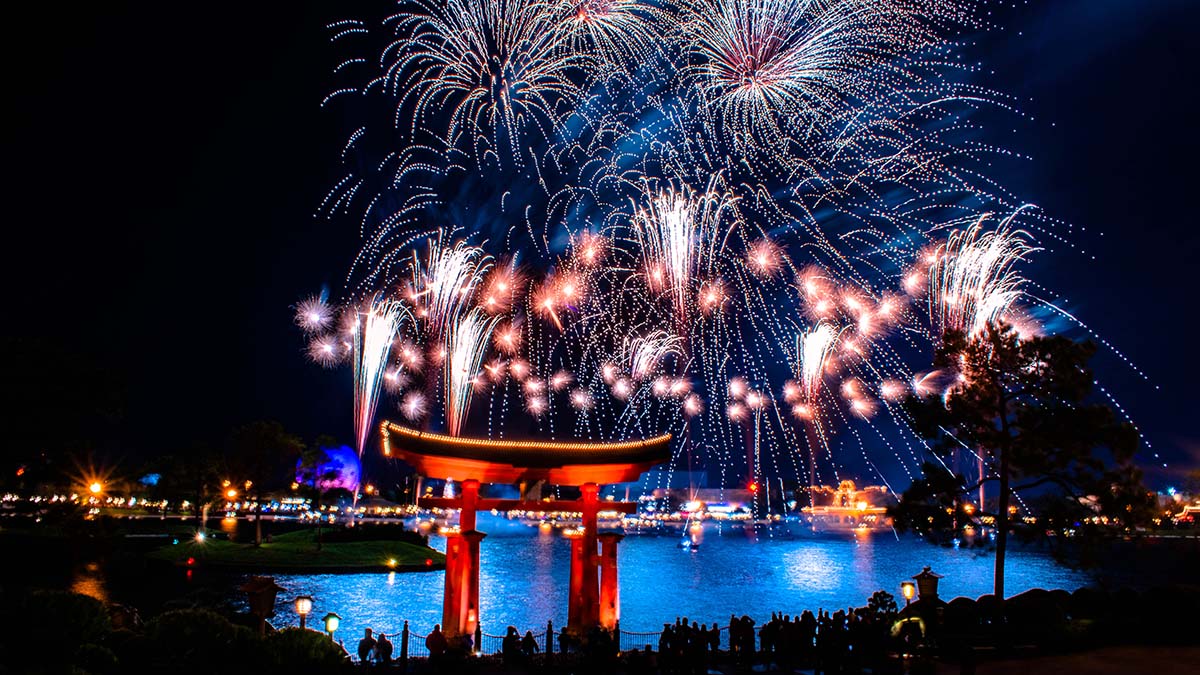 A much better way to celebrate with some great fireworks is to go see a show.
Amusement parks like Walt Disney World have nightly fireworks shows in Walt Disney World's Magic Kingdom and Walt Disney World's Epcot. The best views are in the parks, but you can see them for free on other parts of Disney World property.
You can also find fireworks with other organizations like Sea World or Universal Studios Orlando.
I watched the Magic Kingdom fireworks from the Contemporary Hotel and it gave me a completely different perspective. There are bursts all along the length of the park that you just don't notice while you're inside Magic Kingdom. Sometimes it's better to back off and catch the entire show.
Altamonte Springs puts on a concert and outstanding fireworks show with Red Hot & Boom at Cranes Roost Park. It's on July 3rd, 2022.
Most people have Independence Day off from work, so they can stay up to watch the show and then sleep a bit longer on the holiday. In 2022, Independence Day is on Monday, so you can watch the show on Sunday and sleep late the next day to recover.
The event starts at 4:00 pm, but you ought to get there early if you want to get a prime spot. They don't allow coolers, personal fireworks, or pets. It happens rain or shine and the fireworks show itself is expected to be 25 minutes long.
Here are some other places to see fireworks in Orlando.
When you think how much you'd have to pay, and the potential fine if you get caught, it seems like a no-brainer to go see a professional fireworks show.
Not to mention that your neighbors who stay home will appreciate the peace & quiet.