There was a TV show in the 70's called In Search Of… It was a documentary show that ran from 1976 to 1982, delving into mysteries ranging from UFO's to NAZI rumors from WWII. Recently, I came across a mystery of my own and decided it was time to conduct a search. The mystery was simple. Where the hell can I buy some decent asparagus around here?
The Problem
I'm eating a lot of asparagus these days. It's basically because I've drastically improved my diet six days a week and I needed to add some vegetables to the mix. Unfortunately, I hate most vegetables. Sure, I can eat some carrots if they're cooked in a nice soup, but I'm not a fan of them otherwise. I've tried broccoli and found it edible, but not enjoyable. I'm not a fan of the squash family. Green beans are fine if you slow cook 'em, but I also need something that's relatively quick & easy to prepare, yet fresh. I tried a bag of green beans from Publix that you steam in the microwave. Damn, that was horrible and tasteless.
I found that asparagus fit the bill perfectly. Drizzle a little olive oil on it, sprinkle a small amount of sea salt and cracked pepper, and then put them on the George Foreman grill for five minutes.  It's perfect every time.
Publix was doing a decent job of providing my fix, but something changed recently. Instead of finding some nice, plump asparagus, they switched entirely to this skinny pencil asparagus. You need twenty of those things to equal a good spear, so I passed. Now I had a real dilemma, though. My diet still needs vegetables and I've lost my source.  Clearly, I needed to find another dealer supplier.
Sanford Farmer's Market
I decided to skip the middle-man and go right to the source. Checking around, I discovered that Sanford had a Farmer's Market every Saturday, and Orlando has one every Sunday. Starting on Saturday in Sanford, I found more disappointment than vegetables.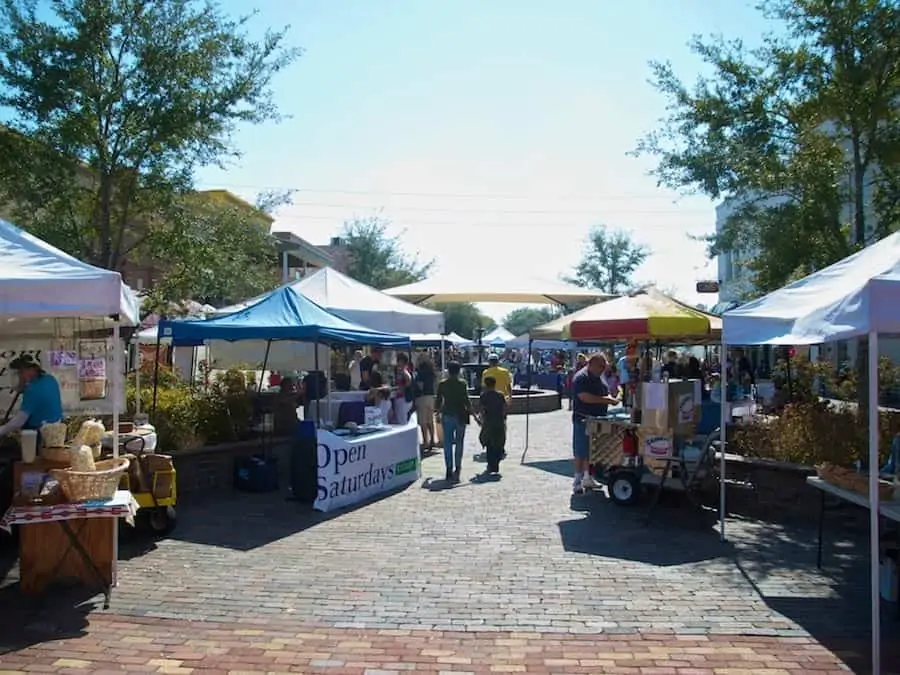 Downtown Sanford is really a nice place to visit on a Saturday afternoon. Parking is a bit of a challenge, but that just means you may have to walk a block or so – it's not a big deal. I made my way to the market and immediately saw the first vendor selling produce. Nice folks, but they didn't have any asparagus. In fact, most of their stuff was gone because I didn't get there until after lunch. If you want to get the good stuff from a farmer at one of these markets, be early and get the first pick.
Undaunted, I went to the next vendor. The thing that surprised me was that the next vendor wasn't a farmer, but a baker. Another nice couple of folks were selling cupcakes, complete with free samples.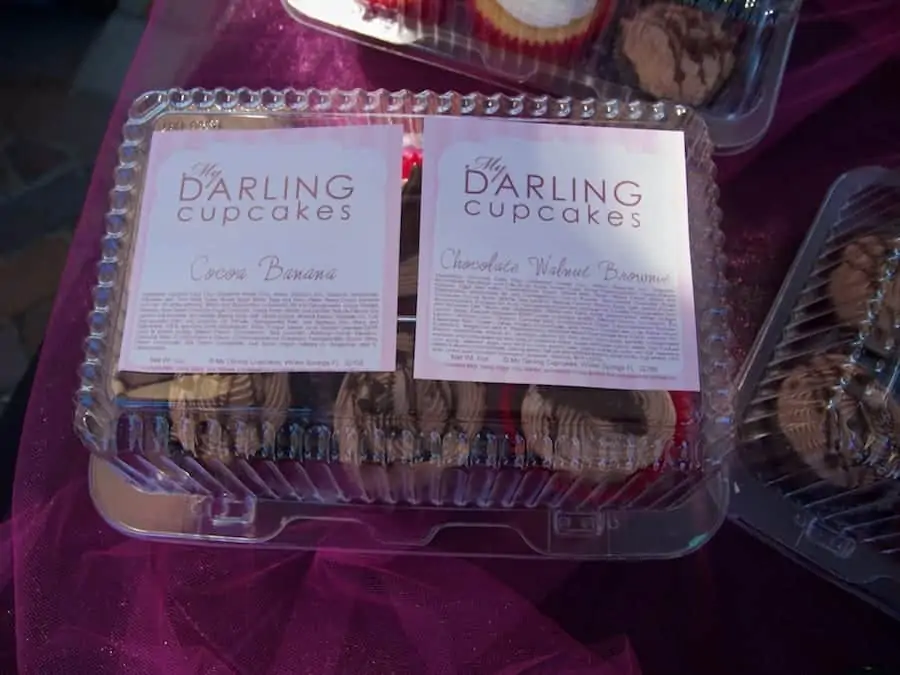 Looking around, I found another vendor selling Kettle Korn (I'm not sure why corn was spelled with a "K", but I'm not an expert on marketing). They also had free samples, which was really very good. The stuff was being cooked up right there on the sidewalk.  If my father were still around, he would've brought home a couple of bags.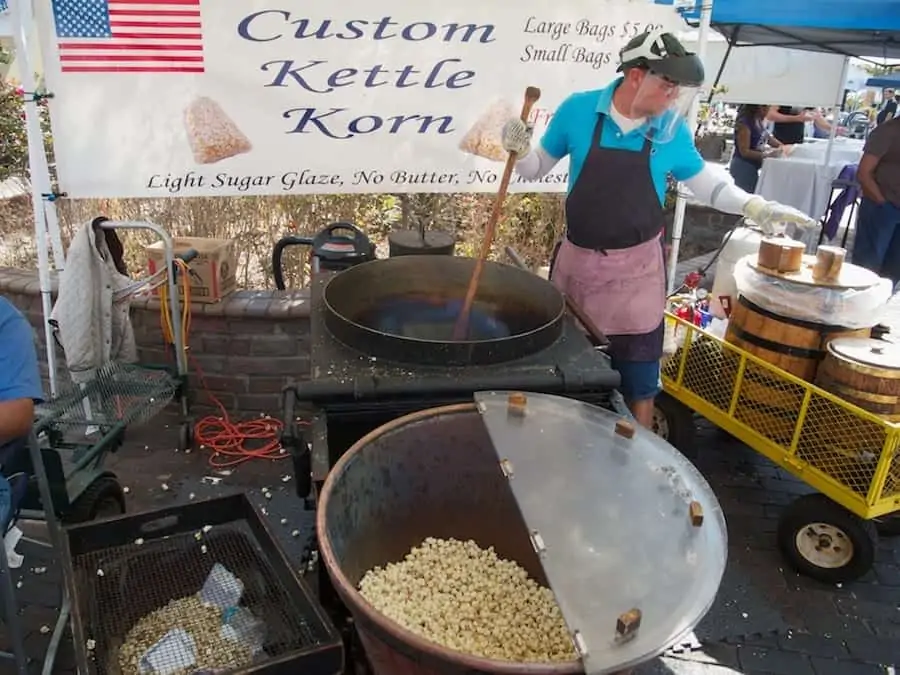 Once again, I kept moving. As I worked my way back through the vendors, I only found two other booths selling actual produce. One had a selection of lettuce and another had some potatoes, tomatoes, etc. Not much, though. Everyone else was selling t-shirts, jewelry, or some stuff that never saw a farm at all.  I don't get it.  It's a nice market and full of friendly folks, but it was not at all what I expected from a Farmer's market.
Silly me, I expected farmers with a lot of produce to share. After all, why call it a Farmer's Market when most of the vendors aren't farmers? I have all the cheap jewelry I need (which is to say, none). Other folks were selling plants and there was a guy performing music for the crowd. Don't get me wrong, it's a nice gathering and market. It's just not a Farmer's market. At the very least, there's no asparagus to be found in Sanford.
Plan B
Perhaps my expectations are too high. Perhaps Orlando's Farmer's Market would be just as disappointing. I'm not going there to shop for crap I don't need or be entertained. I just want to buy some vegetables. If you can't depend upon a farmer to provide your produce needs, there's only one place to turn.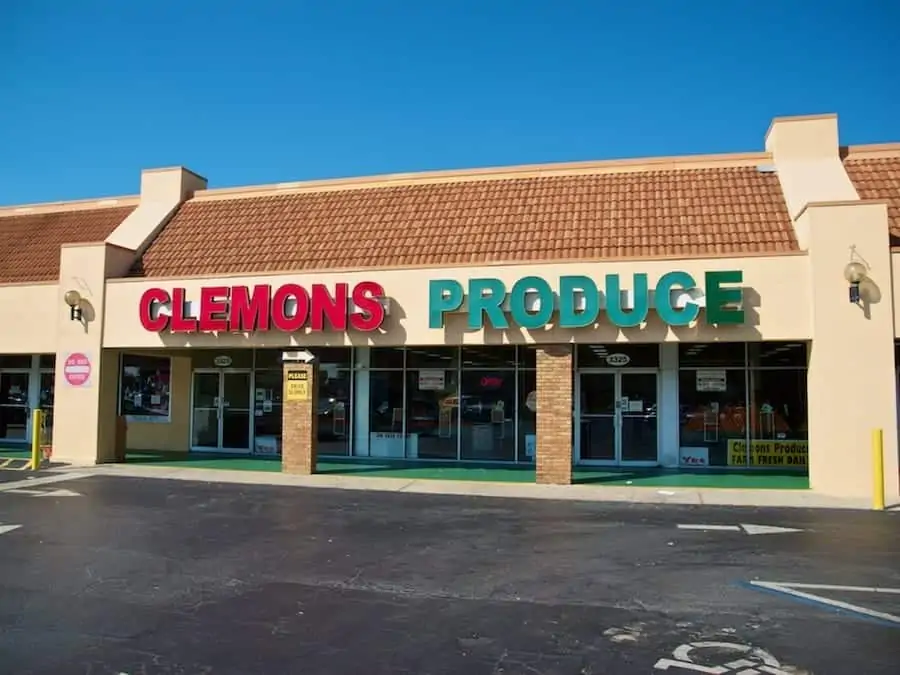 Clemons Produce has been around since about 1970, I think.  It's in the south end of town on Curry Ford road in a little strip mall. The place is old school, just rows of produce and some folks working there in aprons. Cash or check; no credit or debit cards. They have things in there that I can't even identify, so chances are pretty good that you can find the produce you want in this place.
That said, I had a hard time finding any asparagus there. I was about to walk out in disappointment when I came across the manager. He pointed me to the end row, three feet down. I got there, looked, and still couldn't see it. Well, that's because there wasn't much asparagus there. Only three bundles left, but at least it looked better than what I saw at Publix. Still not as plump as I would prefer, but it's not really asparagus season. It was very fresh, though.  After cooking some up, I knew it was worth the trip instead of getting that stuff at the grocery store.
I never did make it to the Orlando Farmer's Market, but that's OK.  Instead of worrying about avoiding the middle-man, I learned the lesson is to go to the right middle-man.
Sanford Farmer's Market
200 East 1st Street, Sanford Florida 32771
Center of Downtown Historic Sanford.
Magnolia Square
Clemons Produce
3325 Curry Ford Rd
Orlando, FL 32806
(407) 897-1413