Winter Park Fish Company: The #1 Inland Seafood Shack
Winter Park Fish Company: The BEST Inland Seafood Shack
Market Price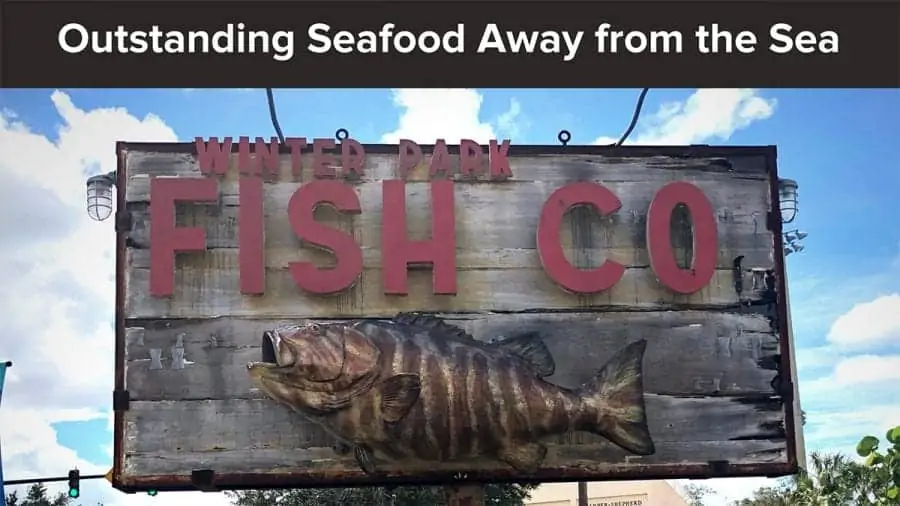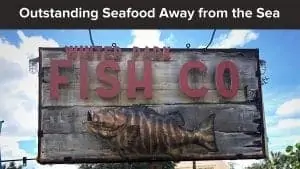 Restaurant Name: Winter Park Fish Company
Restaurant Description: Winter Park Fish Company has the best seafood in the Orlando Metro area. It's cramped and low-key environment reminds me of some great fish shacks found on the coastline.
Price range: $10 - $30
Address: 761 North Orange Avenue, Winter Park, Florida 32789
Cuisine: Seafood
Telephone: 407.622.6112
Summary
Winter Park Fish Company has the best seafood in the Orlando Metro area. It's cramped and low key environment reminds me of some great fish shacks found on the coastline.
Atmosphere

Service

Food Quality

Parking

Value
Pros
Fresh Seafood
Well Prepared
Plenty of Options
Daily Specials
Cons
Limited Seating
Limited Parking
UPDATE
Sadly, the Winter Park Fish Company closed. The original owners sold the restaurant during the pandemic. The new owners tried making several changes and closed in Spring 2021 to remodel. The restaurant never reopened.
But wait! Now there's word that the Thanos family will re-open in 2023. Let's hope so.
We are fans of independent seafood restaurants along the Florida coast. They offer fresh seafood and some interesting styles of preparation. Winter Park Fish Company brings the spirit and quality of those coastal restaurants to Central Florida and it's outstanding!
Winter Park Fish Company: BEST Local Seafood Near Orlando
It's a bold claim to call something the "best" for many reasons. Tastes differ. There isn't a logical way to quantify what is or isn't "best."
That's why I'm here.
Having eaten at a lot of seafood restaurants in the Orlando area, I can tell you that there are some fine choices. Yet none of them really compare to the fresh quality and experience you get at an independent restaurant along the Florida coast.
Until now, Winter Park Fish Company is quite simply the best seafood restaurant I've ever visited, including those places I love along the coast.
It's that good.
1: Atmosphere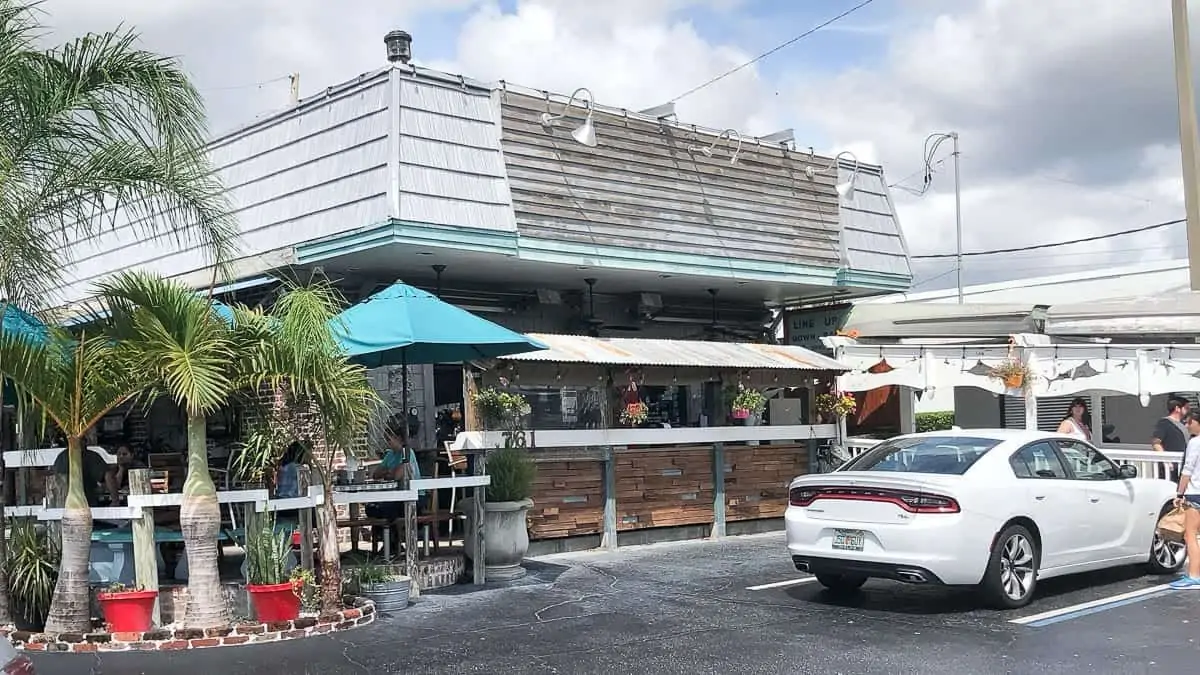 Of course, looks can be deceiving.
Don't feel bad if the Winter Park Fish Company looks like something you'd easily pass up. In Orlando, this place looks like a dive. Put it next to the ocean and it's the kind of place where you'd be eager to stop because it's an authentic, independent seafood restaurant.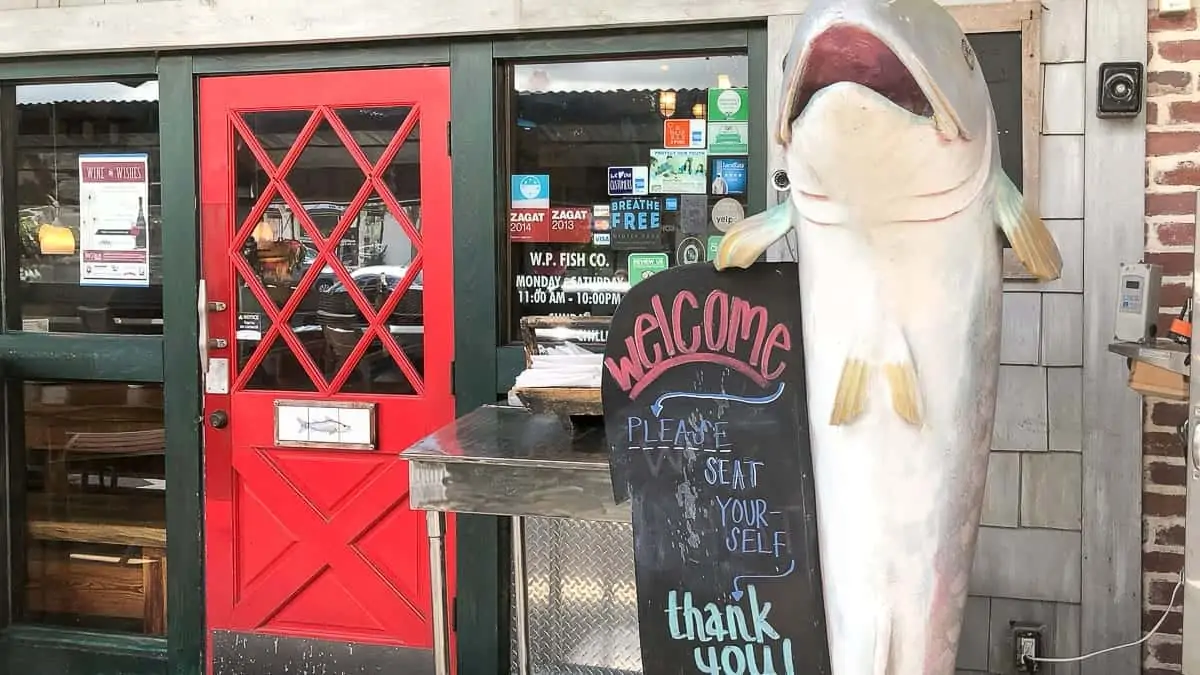 The place is small. We only counted six or seven tables inside, plus some bar stools.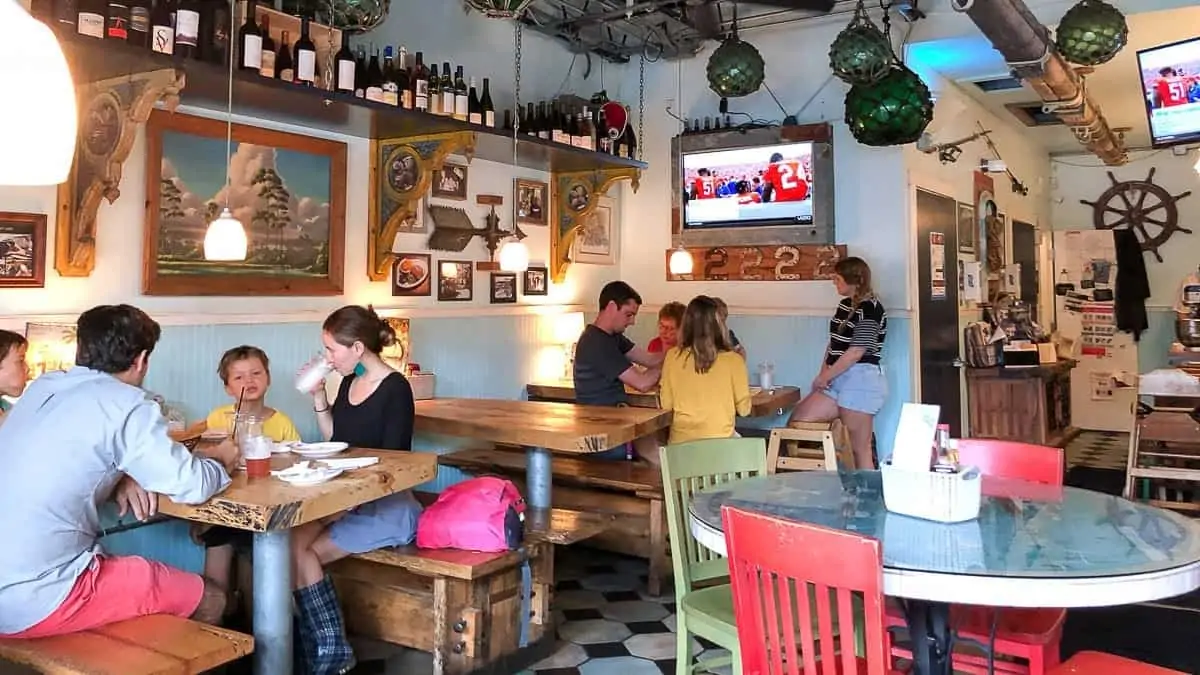 As you can see, the seating is spartan. Most of the tables have bench seats. A single table in the center has wooden chairs with backs, and the bar stools also have backs. The rest of you have to hold yourselves up.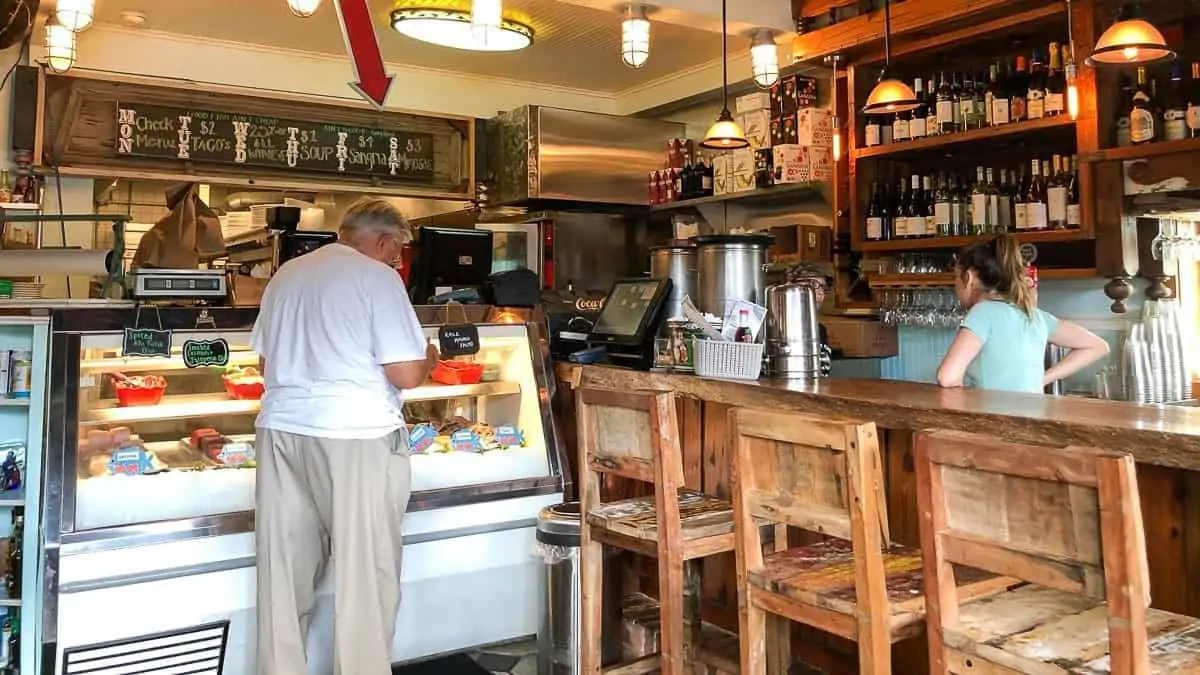 The bar is small and there's a display case with fresh fish. The chalk sign above shows the daily specials. At the very top of the sign, it says "Good Fish Ain't Cheap."
They're right. Beware cheap fish. It's either too old, too frozen, or not what it claims to be.
The Winter Park Fish Company atmosphere is rustic and spartan, but it suits the place very well. Your drinks come in plastic cups, and the servers aren't wearing uniforms, but everything tastes delicious!
2: We Had Outstanding Service
The first person we encountered was a man outside who gave us a choice of dining inside or outside. We've tried inside and outside. There's more room on the tables outside, but the air conditioner is inside. Pick your preference.
Our server was friendly and knowledgeable. She answered all of our questions right away and knew to answer questions we hadn't asked yet.
When needed, the other servers in the restaurant stepped up to take care of us. Instead of waiting for our server to be available, another person brought our food out immediately so we could get it fresh and piping hot.
We didn't have to wait for our bill, either. Yet another server stepped up to take care of us. Everyone was friendly and right there when we needed something.
3: Magnificient Food Quality
I never got a look at whoever was in the kitchen, but they deserve a special mention. All of our food was perfectly prepared and delicious. Our meals were timed well so each one came out simultaneously while still steaming hot.
Except for Lee's salad and the coleslaw which was, in fact, cold as it should have been. Tové and I were in the mood for fried seafood.
4: The Appetizer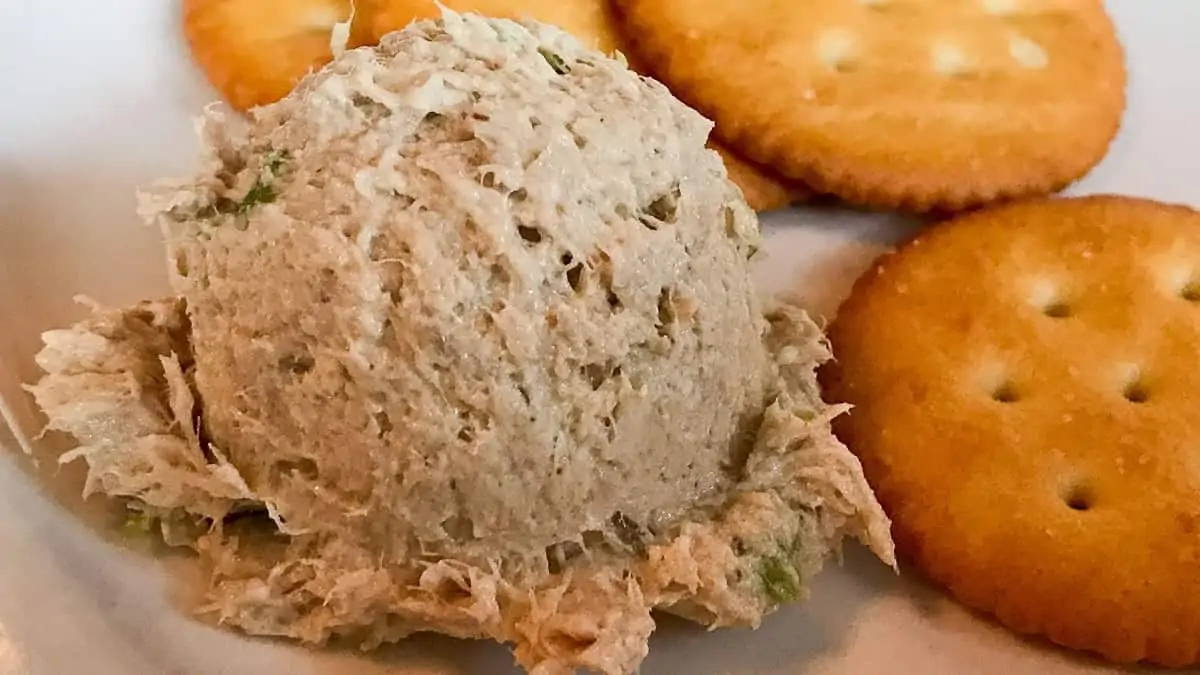 Some places start you off with complimentary bread. At Winter Park Fish Company, you get a complimentary fish pate with some Ritz crackers. Honestly, it didn't look like much to me. Then again, I wouldn't eat something with this texture.
Lee loved it and thought it was great. I can tell you the Ritz cracker was fresh and crunchy.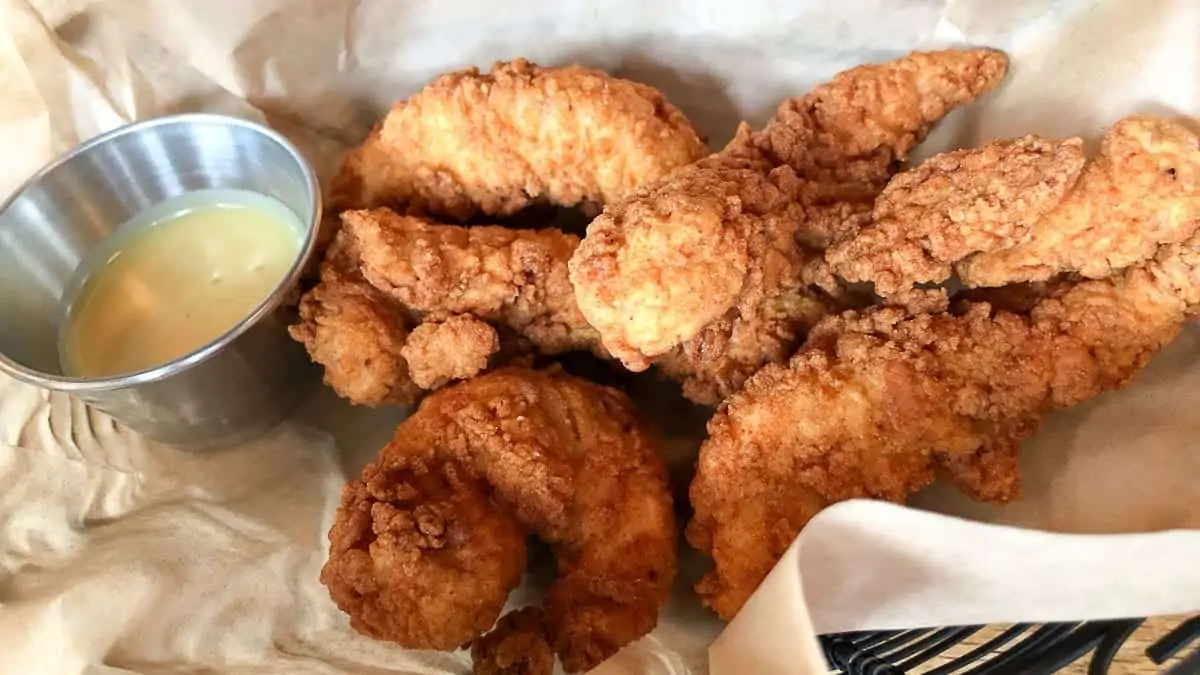 We started off with some Chicken Tenders for an appetizer.
Brown food doesn't photograph well, but I'll tell you this is better than it probably looks. The chicken tenders were perfectly coated, with tender white meat inside and not the slightest bit greasy. When I took my first bite, Tové laughed at me because steam came out of my mouth. It was hot, but not to the extent that it burned.
The Chicken Tenders come with honey mustard, which I don't like. I asked if there was any BBQ sauce to go with them, but no luck. That's not surprising, it's not a BBQ restaurant. So I ate them plain and still really enjoyed them.
5: Tové's Fish & Chips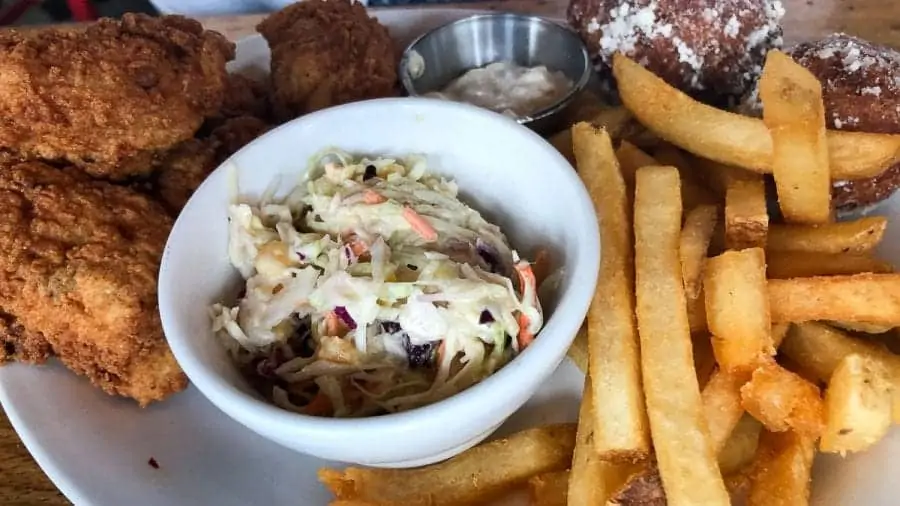 Most places serve fish & chips with haddock, scrod, or some cheap white fish. That wasn't the case at Winter Park Fish Company. When I asked which fish they used, the answer was Grouper.
Yes, grouper. The greatest and most delicious of all fish in the sea!
She received an ample portion of fish, chips, coleslaw, and two sugar puppies (sweet hush puppies with powdered sugar). It must've been good because she wiped out the fish.
6: My Seafood Platter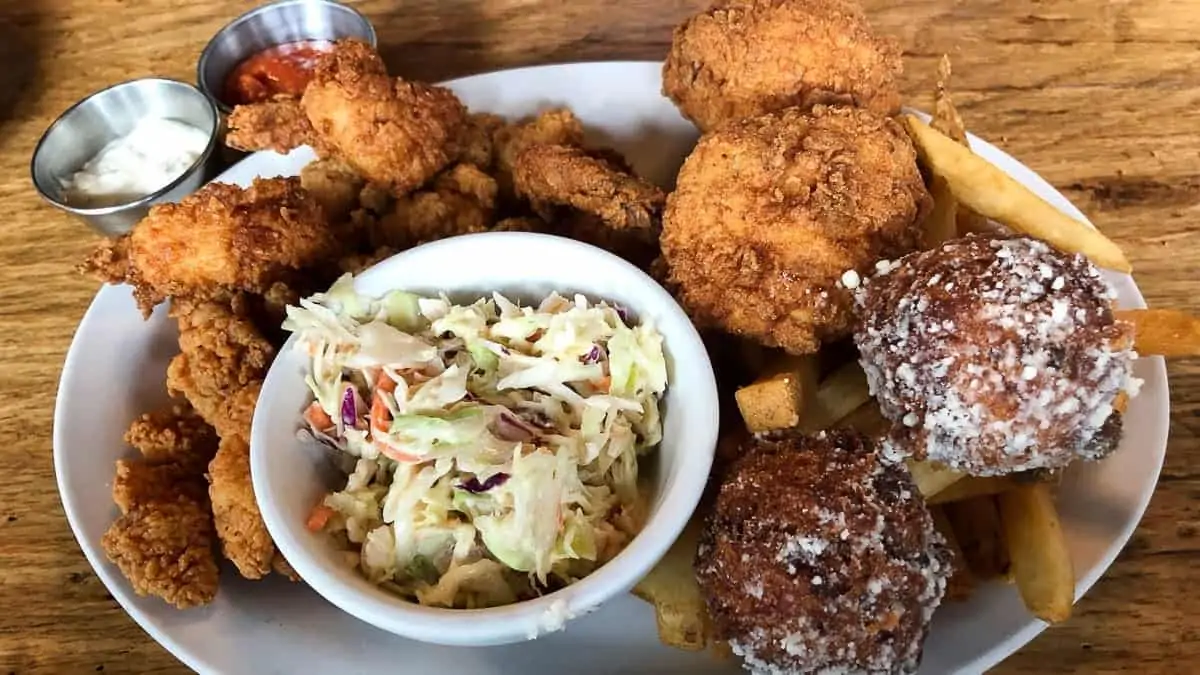 You know what they say:
This food wasn't just fried. It was tenderly crafted. I've never tasted such flavor and texture in any fried meal before. For this platter, I got two scallops, three shrimp, and grouper nuggets for my seafood. The sides included coleslaw (which I quickly gave to my wife), delicious fries, and two sugar puppies.
Look at those round brown items at the 1:00 position on my plate. Those are the scallops. They were enormous! Each one was 2 r 2.5 inches in diameter. I could only eat one of them and shared part with Lee. The scallops were tender and succulent under a perfect coating.
The shrimp were equally delicious and probably my favorite item on the plate. The grouper nuggets were perfect, bite-sized treats of the greatest fish in the sea.
The sugar puppies were almost as large as the scallops. To be honest, I had low expectations. Hushpuppies are rarely good in most seafood restaurants.
That said, these sugar puppies amazed me with their sweetness and flavor. I never had a little fried ball of dough that tasted so delicious.
This plate was a case where my eyes were bigger than my stomach. I could only finish half of it and took the rest home for dinner. It's an extremely filling meal.
7: Lee's Meal
I got a seafood platter because I like different tastes and flavors in my meal. So does Lee, but she goes about it differently.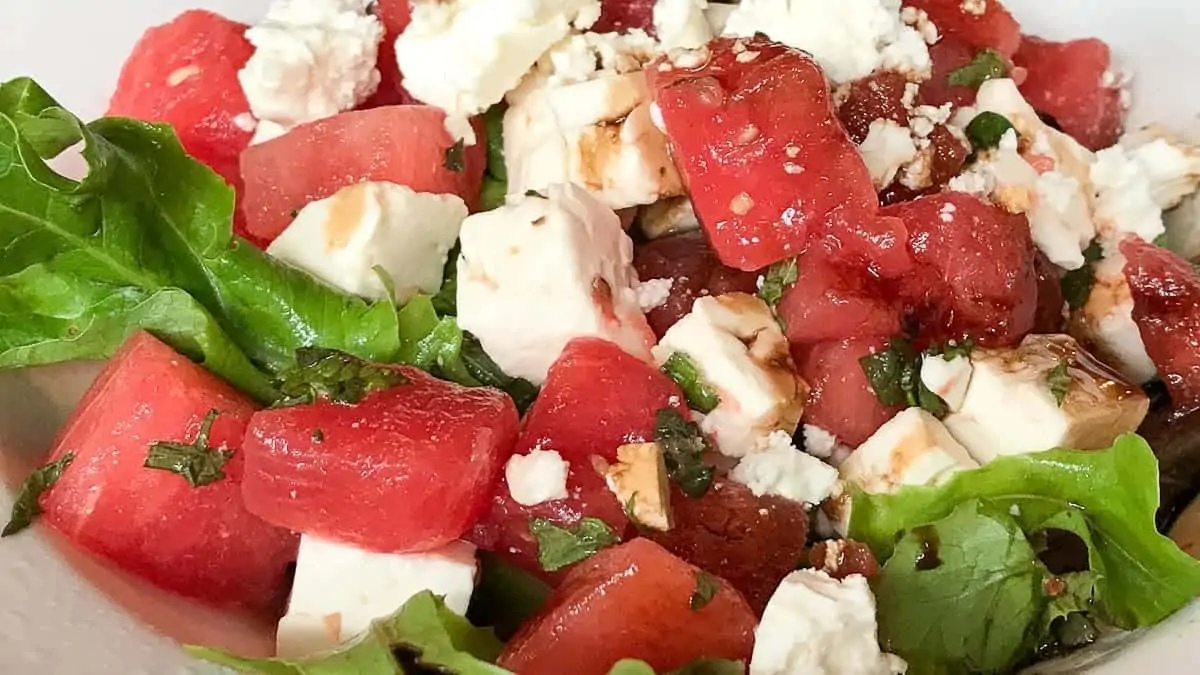 One of the daily specials was a Watermelon Feta Salad. Not my thing.
However, she said it was delicious. Feta, Watermelon and Greens with a balsamic reduction. This is your thing or it isn't, but it was done very well.
Next was an Ahi Tuna Chili. I thought the idea of chili in tuna was an absolute mismatch, but I was wrong. Sweet Baby Ray, this was delicious chili! Yes, I took a spoonful of it.
With a very rich tomato base, it had a sharp bite to it without being overpowering. There are beans and tuna inside, with a good balance. It didn't taste fishy. The tuna has a meaty texture; you probably wouldn't know it was fish if someone just handed it to you.
Texas chili purists will tell us that real chili has no beans in it, so just tell those folks it's soup and it's very good.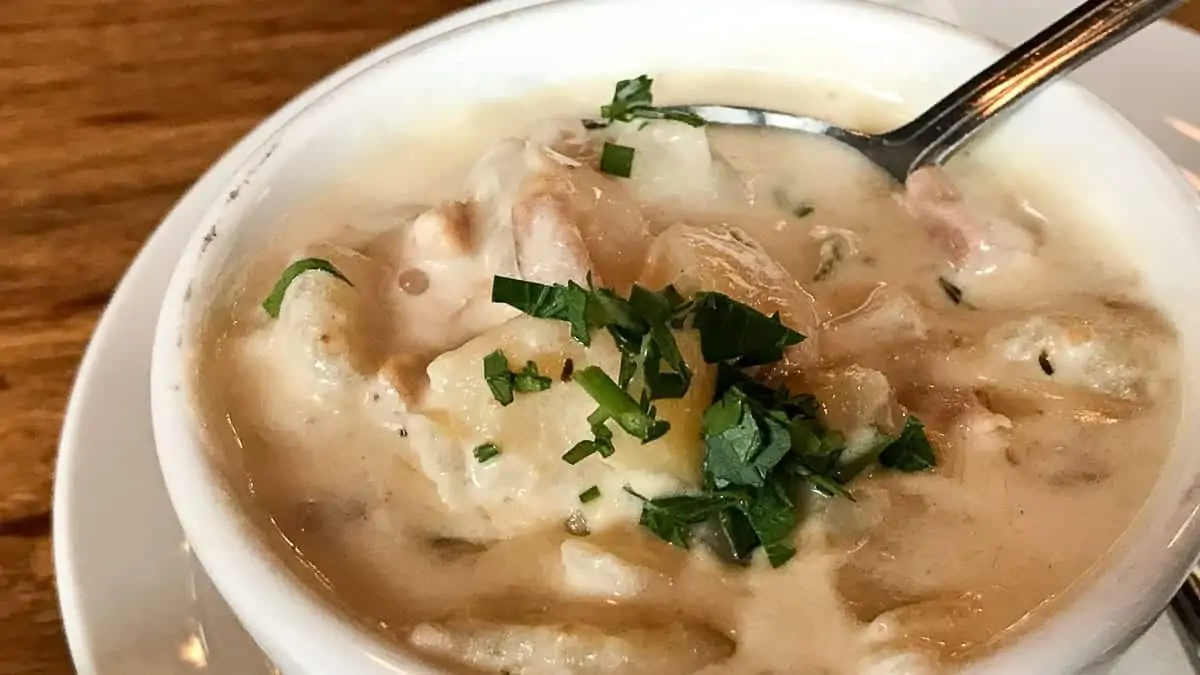 Finally, she had some clam chowder.
Last week, we went to a different restaurant and she ordered clam chowder. It was inedible. When the server asked about it, she had to be honest and said it was the worst clam chowder she'd ever had.
This version at Winter Park Fish Company has now been declared the best clam chowder she ever had.
It's rich and creamy. Well seasoned with a good flavor, slightly sweet. There were plenty of clams in there and potatoes (not mushy). In other words, just your perfect bowl of clam chowder.
Most of the items here are seafood, as you'd expect. However, you can also get chicken and burgers if you have folks in your party that doesn't do seafood.
8: Parking
If there is a weak spot for Winter Park Fish Company, it's the tiny parking lot. There just isn't room for a dozen cars here. On the other hand, there are only a few tables inside and a few more outside.
The reason this concerns me is that they also do a take-out business. I'd hate to miss out on a meal because the lot was full of people just picking up something.
The lot is what it is, and I don't see room for it to grow. Fortunately, we often find available street parking near or surrounding the restaurant. It's never been a problem where we couldn't park, but sometimes we have to hunt for a spot.
9: Value
As I mentioned, the sign with the daily specials says "Good Fish Ain't Cheap." That's true, but the prices here weren't out of line. Considering the amount of food we had and the fact that the two of us had plenty left to take home for dinner, we consider Winter Park Fish Company to provide excellent value.
Comparing this meal to other restaurants like Cheesecake Factory or other places, it was about the same price for our family of three – upper $70 range after tax and before tip.
Yet the food here was far more satisfying than in most restaurants we visit. For that reason, the service and atmosphere, we think that Winter Park Fish Company provides excellent value.
If you want outstanding seafood without a stuffy environment, we can highly recommend Winter Park Fish Company.
Winter Park Fish Company Contact Info
Address
761 North Orange Avenue
Winter Park, Florida 32789
Operating Hours
MON – SAT 11AM – 10PM
SUNDAY – CLOSED
Takeout Orders
407.622.6112
Get Free Updates of The Orlando Local Show
Discover More Episodes!