Commuter Rail Coming to Orlando, FL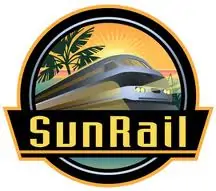 For the last 20 years, I've heard stories about commuter rail coming to Orlando. One group wanted it, another one didn't. Everyone wanted the federal government to pay for it. Now we have SunRail approved.
Sometimes the money appeared forthcoming, and people couldn't meet the deadlines to get the grant. One plan called for the rail to travel between lanes of Interstate 4.
Now, it looks like things will finally happen. The money comes from a mix of federal, state, and local governments…plus a little kick-in from private investment. The key to this plan is the existing track owned by CSX Transportation.
Who is CSX Transportation?
That company owns the 61 miles of existing track on which the commuter rail plans to run. The path for the initial track runs from DeBary, FL, to downtown Orlando, potentially operating by 2009. Extensions to Osceola county may take a few more years to happen.
Of course, this isn't the complete panacea that everyone would like. There's no mention of operating hours yet. One may expect it to serve commuters during standard office hours, but what about evening service?
I'd rather take the train downtown for an evening than drive 25 miles to imbibe adult beverages and then get behind the wheel for a trip home. No wonder I don't partake in the downtown scene now.
Another issue is that the proposed route does not come near Orlando International Airport or tourist areas like Walt Disney World, International Drive, or Universal Studios. This commuter rail system looks like a service for residents to avoid I-4 in the rush hour traffic.
We need alternatives to I-4, and this is only the first step to addressing the growing traffic problems in Central Florida. Still, residents visit the airport and tourist areas. If you could see the traffic problems for residents near International Drive, you'd want to avoid traffic, too.
Check out other articles about Orlando Transportation.