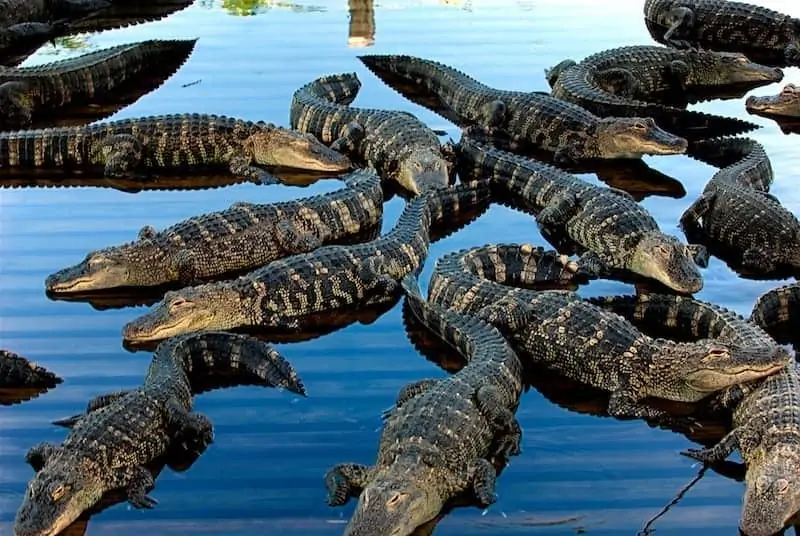 Are you interested in alligator hunting? Do you want to learn more about the process and what it entails? If so, you have come to the right place. This blog post will discuss all aspects of alligator hunting in Central Florida. We will answer your questions and provide you with all the information you need to have an excellent gator hunt!
Florida Alligator Facts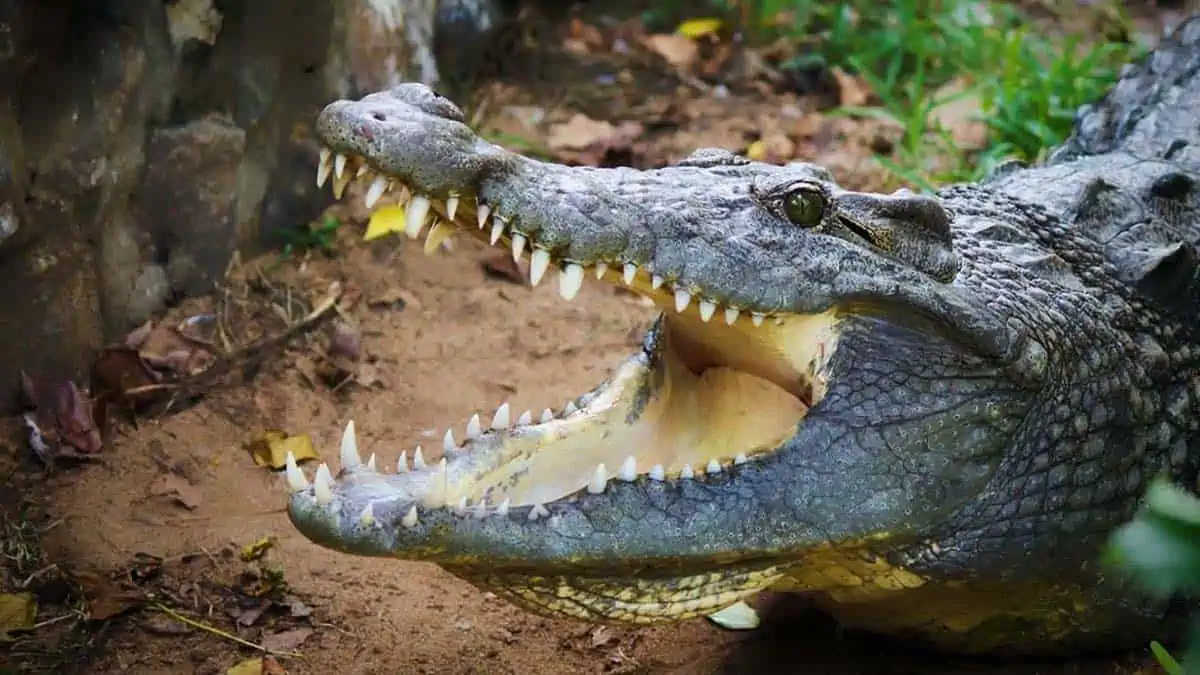 Florida had a lot of gators in the news this year. The pesky critters kept eating people, and that tends to get our attention. When you think about the numbers, it's actually quite rare for a gator to attack humans.
According to the United States Census Bureau, Florida grew from 15,982,378 in 2000 to 21,781,128 people in July 2021. That's nearly a 36.3% increase since the 2000 census.
Gators don't have quite the same population. After spending 20 years on the endangered species list (1967 – 1987), the alligator population now explodes all over the state. Here are some quick numbers for the Central Florida American alligator population:
| Alligator Management Unit (AMU) | Unit Name | Total Population (All Sizes) | Adult Population (6 ft and larger) | Notes |
| --- | --- | --- | --- | --- |
| 110 | Lake Kissimmee | 13514 | 3200 | |
| 501 | St. Johns River (Lake Hell N' Blazes) | 3969 | 1496 | |
| 502 | St. Johns River (Lake Poinsett) | 10891 | 3340 | |
| 504 | St. Johns River (Puzzle Lake) | 6595 | 2465 | |
| 505 | Lake Harney | 8497 | 1527 | |
| 509 | Lake Griffin | 3929 | 687 | Lake Griffin is currently not hunted because of concerns regarding its population level/trend. |
| 510 | Lake Jesup | 13627 | 1877 | |
| 511 | Lake Harris | 795 | 167 | |
| 520 | Lake Tohopekaliga | 8247 | 1980 | |
| 751 | Lake George | 8283 | 615 | |
Arnold Brunell
Fish and Wildlife Research Institute
Florida Fish and Wildlife Conservation Commission
As of July 2022, there have been 26 confirmed fatalities caused by alligators in the State of Florida since records began in 1948. Over 21 million humans against thousands of gators. It seems we kill more of them than the other way around.
Florida reported 442 unprovoked alligator bites, 26 of which resulted in fatalities, according to the Florida Fish and Wildlife Conservation Commission.
Florida Alligator Hunting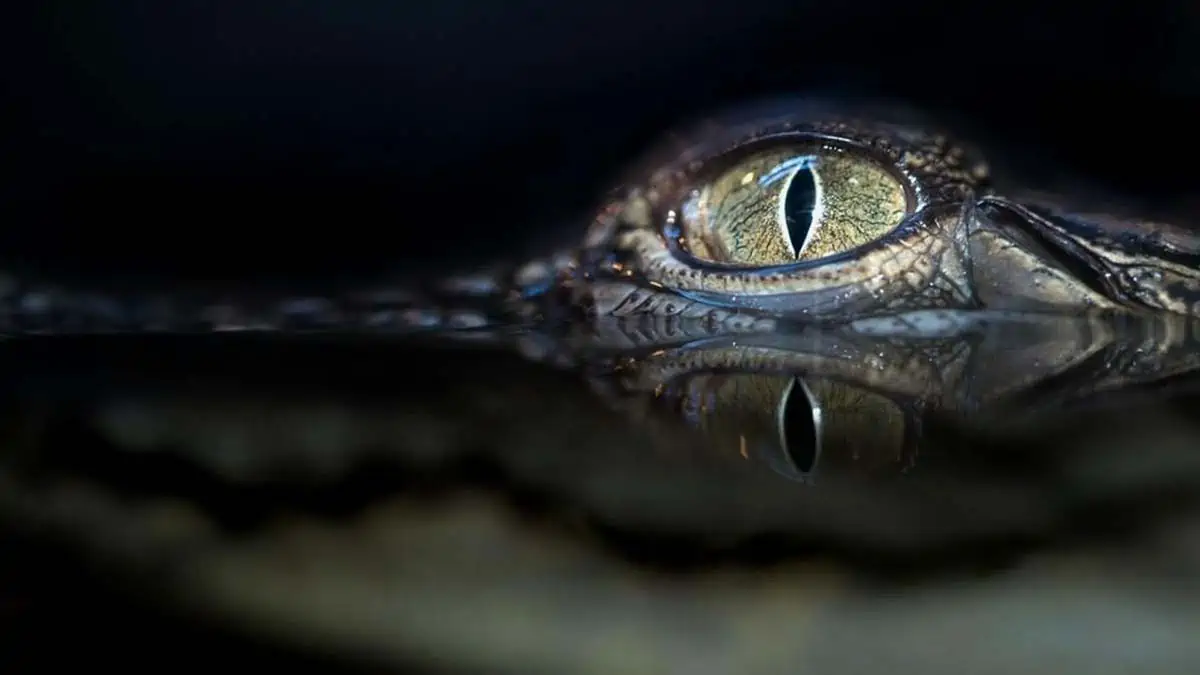 Well, brace yourself for more gator killing, because it's gator hunting season. From August 15th through November 1st, licensed trappers can hunt the pre-historic beasts under the Florida Alligator Harvest Program. There were 4,406 permits issued in the state, with a two-gator bag limit for each permit.
Not everyone wants to go gator hunting, though. The permit costs $272 for residents ($1,002 for non-residents). Only 2,155 intrepid souls snapped up the permits this year. In 2005, the state didn't sell all of its permits, so now it allows trappers to purchase more than one permit this year.
All of the permits sold out in four hours the next year. See what happens when the gators start eating people before hunting season?
Some new gator hunters may wonder if they got more than they intended when the hunt begins. First, the hunt is a night venture. The permits allow hunting from 1/2 hour before sunset until 1/2 hour after sunrise. Next, you don't get to shoot the beast from afar. Gator hunting is up close and personal.
You go out in a boat, shining your light on the water. Red eyes look back at you. Slowly, you paddle closer to those eyes. How close? Close enough to hit the gator between the eyes with your bang stick – a pole with a device on the end that fires a bullet only when you push it against the gator's skull.
Between the time you spot the gator and get close enough to use your bang stick, the gator has a few tricks of his own. They don't go willingly. Gators are usually brought close to the boat with hand-held snares, harpoons, or restraining lines.
There are tales of supposedly dead gators snapping back to life once inside the boat. Much like a box of chocolates, you never know what you're going to get.
I won't ever be one of the folks out hunting gators in the middle of the night. They say alligator meat tastes like chicken, and it's too easy to get a chicken sandwich around here.
Alligator Harvest Orientation and Training Video
The nice folks at the Florida Fish and Wildlife Conservation Commission created this video to help you get started and understand the Florida Alligator Harvest.
What Gear Do You Need for Your Alligator Hunt?
When it comes to alligator hunting, you want to ensure you have all the right equipment. Trapping alligators is a different process than hunting deer or other game. Here are some essentials:
How to Get Started in the Great American Alligator Hunt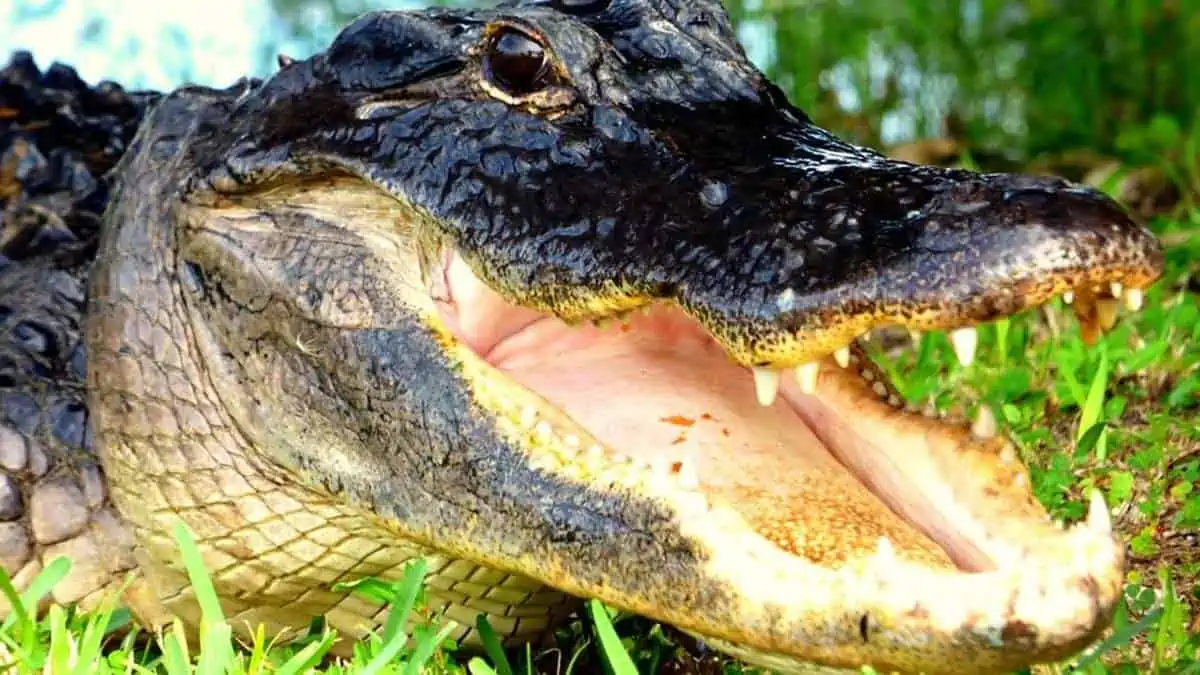 Florida alligator hunting is not a free-for-all. While alligator populations are high in Florida, the Floride Wildlife Commission has an Alligator Management department to keep this protected species as part of Florida's natural resources.
Some people hunt alligator for sport or taxidermy to remind them of their great alligator hunt experience. Others want the alligator hide or alligator meat.
No matter why you want to hunt alligator, there's a right and wrong way to do it. You need licenses and necessary equipment for your alligator hunts.
Hunters should never underestimate their prey while in the thrill of the hunt. Don't forget that these cold-blooded reptiles are essentially dinosaurs. You're going to hunt in their habitat. It may be the thrill of a lifetime, but don't expect them to quit without a fight.
Here are a few things to know before you search for them on your alligator hunt.
1: Where to Get a License to Hunt Alligators
You must have an alligator trapping license, a state-wide alligator harvesting permit, and two CITES validation hide tags to participate in the alligator harvest. This will set you back:
For those with a current alligator trapping license, the harvest permit is $62. The harvesting of two alligators in a defined harvest unit or county is permitted through the purchase of an alligator harvest permit. You may also assist other authorized alligator hunters while utilizing your existing alligator trapping license.
Alligator trapping licenses/harvest permits are not transferable. License sales are final, and no reimbursements will be given. To hunt alligators, no additional license is required.
After you've paid the alligator trapping license/permit, it should arrive via USPS in approximately six weeks. Check that your name, harvest area, and period are correct and that the CITES tags match what's on your license.
Please call 850-488-3641 as soon as possible if you notice any inconsistencies.
2: When to Apply for a Florida Alligator Harvest License
Three random drawings and a final leftover period (if required) are used each year to distribute 7,000 alligator harvest permits. The demand for Florida alligator harvest permits is large, and random draws are used to ensure an honest and fair distribution method.
To apply, you must be at least 18 years old by August 15 and have a current valid credit or debit card. You may submit your application during the following period at GoOutdoorsFlorida.com, any tax collector's office, and most hunting and fishing equipment retail shops.
Applicants have until three days after the application deadline to submit their drawings. Applicants should expect a credit card authorization hold to ensure enough money in the account to cover the permit fee, but this does not guarantee that they will be granted a permit.
After you submit your paperwork, you'll be charged, while those who were not accepted will have their credit card authorization holds removed.
Phase I – Mid-May
Anyone is eligible.
Phase II – Late May to Early June
If you received a permit in Phase I, you are not permitted to apply for one in Phase II.
Phase III – Mid June
If you obtained a permit in Phase II, you may not participate in the third phase.
Phase IV (Leftovers) – Late June Until Sold Out
Anyone may apply for a permit. Permits awarded in the first three phases will cost $62 each, regardless of residency, even though more permits are available in Phase IV.
NOTE: There is a maximum of 10 permits per person allowed.
3: Can I still hunt if I miss the license deadline?
An alligator trapping "agent" license may be purchased for $52 on GoOutdoorsFlorida.com, regardless of residency, to allow one to participate in the hunt while assisting and being in the presence of someone who has an alligator trapping license/harvest permit (as described above).
The following two licenses are required to hunt alligators: a "trap" license and an "agent" license. A youth (15 and under) is not required to have an alligator trapping "agent" license.
All participants in the state's Resident Persons with Disabilities Hunting and Fishing License Program are exempt from the cost of an agent license. However, they must still hire one to assist them in hunting alligators.
4: Legal Methods for Florida Alligator Hunting
Any of the following legal means can take alligators:
The methods of take allowed under the Florida statewide alligator harvest program are as follows:
It's critical to keep in mind that all of these techniques for capturing points require the use of a restraining line.
You may not use a rifle, handgun, or large baited hooks attached to trees.
During the recreational alligator hunt in Florida, no commercial alligator trapping methods, such as gator baits, are permitted. In Florida, you can only take an alligator with a bang stick if he is connected to a restraining line.
To use raw meat as bait, wrap it around a wooden peg less than 2 inches long. In addition, you cannot utilize a hook when baiting, and you must keep the line connected to the bait at all times.
Wooden pegs with smelly baits that float are popular alligator bait. When hunting alligators, many hunters use wooden pegs wrapped in stinky baits to float. The palatal valve at the rear of the alligator's mouth shuts when it goes underwater to prevent water from entering its stomach and lungs.
When an alligator bites the bait and wooden peg, the peg is caught behind a valve, allowing you to keep contact with the alligator and draw it closer to your boat.
Beef lung is frequently used as bait. This method uses a string to attach the bait to a wooden peg less than 2 inches long. A heavy-duty braided restraining line is threaded through a hole in the center of the peg and connected to the wooden peg with a fishing rod or by hand-holding or tying the line to your boat
Don't pull the line too hard to avoid pulling the peg into the alligator's valve. It's a good idea to acquire a more secure method of attaching to the alligator. By dragging it alongside your boat, this will tire it out and bring it into position so you can capture it with a catch pole or similar tool or utilize a bang stick.
5: Where and When to Hunt Alligators
There are two sorts of permits available to gators. The first allows you to harvest alligators in a specific county, and the second allows you to take alligators from one catch unit to another.
Countywide Units
You may obtain countywide alligator harvesting permits in most of Florida's 67 counties. Miami-Dade and Monroe are the only exceptions. Before applying for a countywide permit, you must know where you'll be hunting.
If you possess this license, you can hunt alligators in most public bodies of water within that particular county.
This is the highest level of license given by the state. You can hunt on private land, ponds, or lakes in that county if you have permission from the landowner. A countywide alligator harvest permit does not authorize you to hunt in any of the designated catch units.
Harvest Units
There are also 63 harvest units available. If you obtain one of these harvest permits, you may only hunt within that particular lake, impoundment, or river area.
6: What to Do After the Harvest
You must attach your alligator's CITES tag to the tip of its tail within 6 inches immediately after the alligator is dead. Slide the tag through the hole and screw it in place. Make sure to yank on the tag to be sure it's secure.
The CITES tag must be attached to the tail of an alligator until it is tanned, mounted by a taxidermist, or turned into alligator goods.
Before transporting an alligator to a facility that processes alligators, you must complete an Alligator Harvest Report Form within 24 hours of capturing one. You may fill out the form online or via hard copy if you print it.
However, if you sell your alligator to an alligator processor or someone else, you must complete the hardcopy form. You can mail the form's white copy to FWC or report your catch online.
The hunter retains the yellow copy, and the pink copy is given to the processor or recipient of the alligator.
When reporting your harvests, you will be asked to provide the following information:
Take the tail girth at the third scute row behind its back legs.
Alligator Harvest Report Forms and any unused alligator CITES tags by Nov. 15 must be sent to the following addresses:
FWC Alligator Management Program
1239 SW 10th Street
Ocala, FL 34471
Note: a copy of your completed form must accompany your alligator hide at all times.
There are several points to consider before returning a tag.
7: What is the ideal approach to keep my alligator meat until I can process it or put it in a walk-in refrigerator?
If you can keep the alligator meat cool and dark, it will last for a long time. Because alligator meat spoils rapidly in warm conditions, try to keep it as cold as possible by putting numerous bags of ice on top of it and covering it with a blanket or tarp until you can get your alligator refrigerated or butcher.
Keep your alligator below 45 degrees F within four hours of removing it from the pond.
Wrapping Up the Great Gator Hunt in Central Florida
As you can see, alligator hunting in Central Florida is a complex process. Before going on alligator hunts, there are many things to consider, such as what type of permit you need and where you're allowed to hunt. Ensure you read all the regulations and know what is expected of you when capturing an alligator.
Remember to report your alligator harvest to the FWC, and if you're unsure how to process the alligator meat, keep it cool and dark until you can get it into a walk-in refrigerator.
With proper planning and preparation, alligator hunts can be a great experience. Good luck!
If you have any questions about alligator hunting in Central Florida, contact the FWC. They're much friendlier than the gators.