What to Wear to Disney World in October: The Ultimate Guide
Are you wondering what to wear to Disney World in October? This may be a tricky question, as the weather in Florida during October varies greatly. In general, though, it tends to be hot and humid during the day and cool at night. So what are the best clothes to pack for your vacation this time of year? Check out our ultimate guide!
Our Recommended Items to Pack for Disney World in October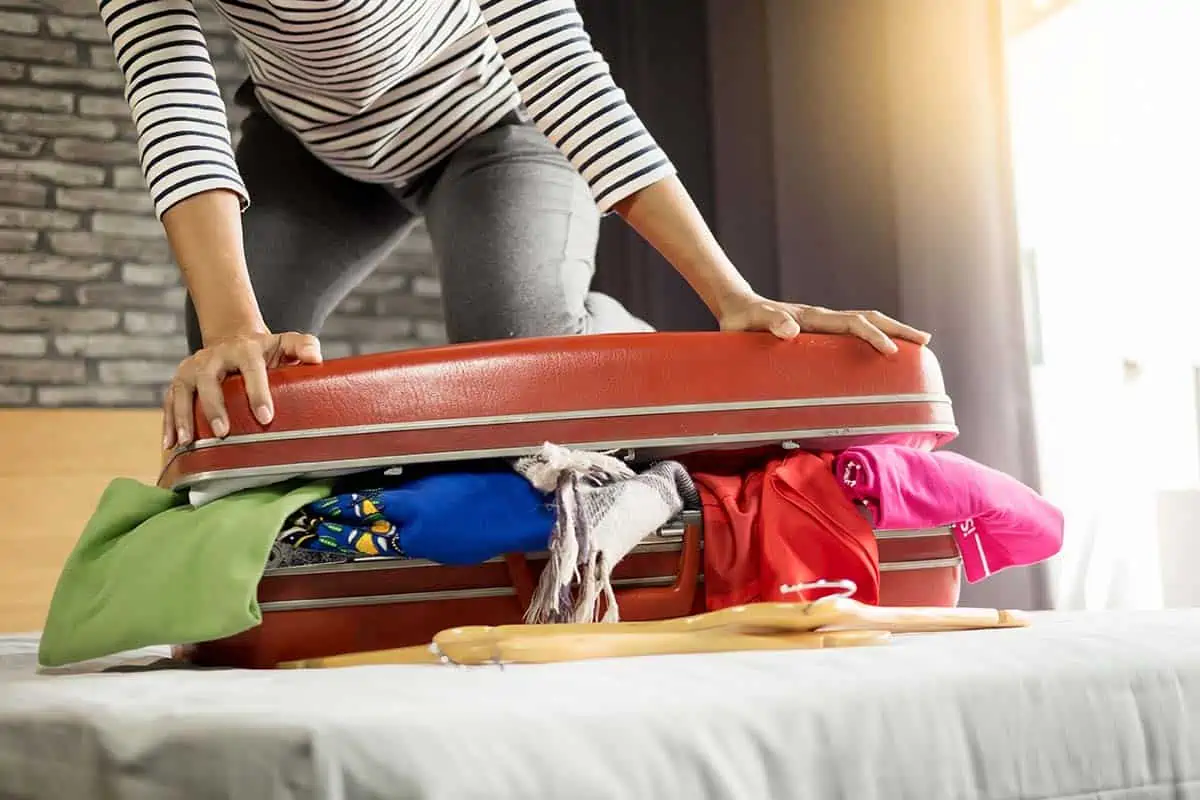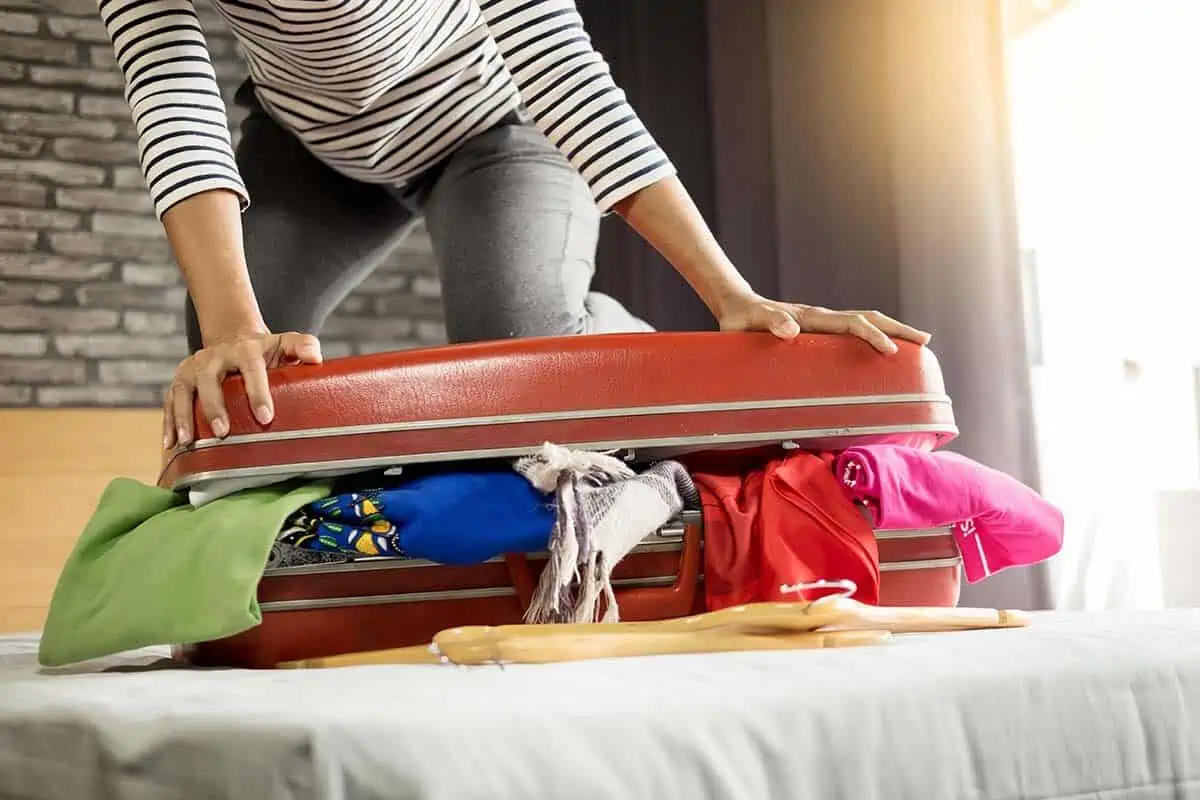 As you'll read below, visiting Disney World in October has some unique challenges.
October is something of a transition month. It's the time when the sweltering heat of summer lets up a bit, but not completely. You will have warm days and reasonable evening temperatures, particularly when you get indoors.
Transitioning from a warm exterior to a cool interior is both a treat and a challenge. The clothing that works for one environment is slightly off for the other.
October is a wet month, so you must plan occasional showers. Another good idea is comfortable footwear that can work by the pool or in the rain.
With that in mind, here are some recommended ideas for what to pack when you go to Disney World in October.
Planning for Central Florida Weather in October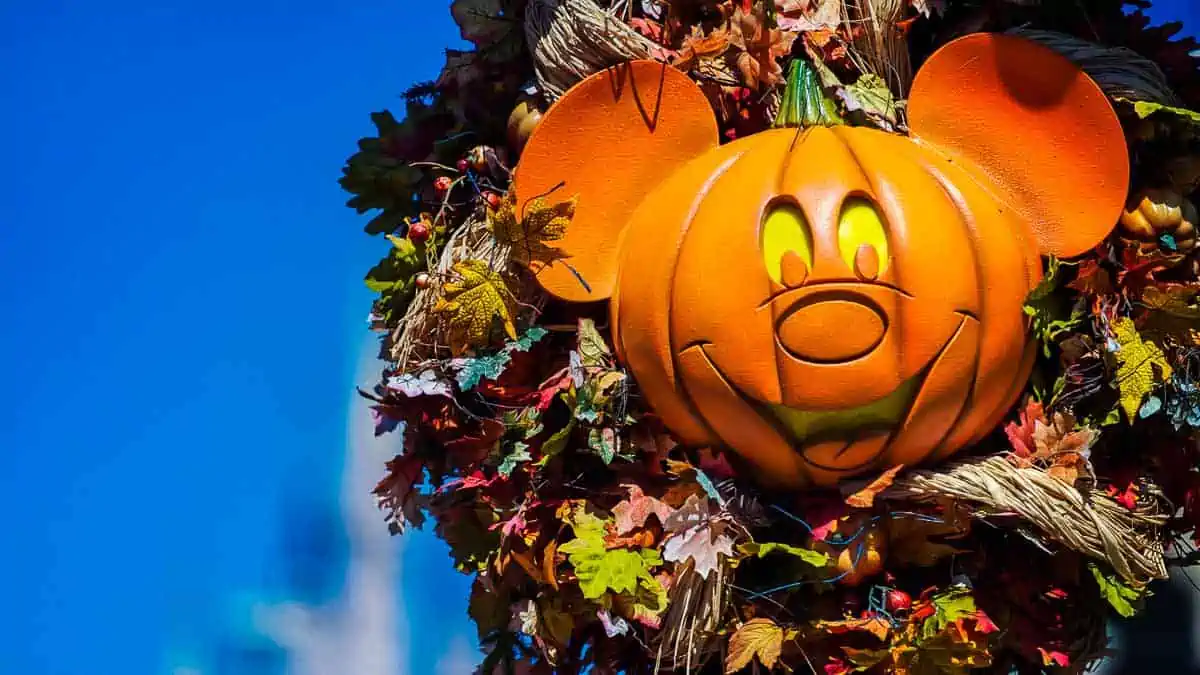 The weather in Orlando changes dramatically during October. The temperature drops, and the rain lessens. It's a nice break from our long summer weather, but the heat isn't over yet.
You may experience some cooler weather at night, but typically it's tolerable with long sleeves or light outerwear.
Check the weather forecast regularly when you visit Walt Disney World, so you're prepared for what the day brings. If you're staying on Disney property, your Disney Resorts room TV has a channel that lets you know about the day's events and weather forecast.
We're still in hurricane season, so be prepared
Hurricane season runs until November 30, but the odds of a tropical storm hitting Disney World in October are low at 14%. The early part of October has the best chance of a hurricane.
It's unusual for a Disney vacation to be ruined by a tropical storm, especially since the peak season is September 10th.
As a lifelong Florida resident, don't let fear of a tropical storm ruin your plans. Yes, we occasionally get hit by a hurricane, but Florida doesn't get landfall from a hurricane or tropical storm in most years.
During October, there's a four percent chance that a hurricane will come within 100 miles (165 km) of Orlando. The area has a one percent chance of seeing a major category 3 to 5 hurricane.
Hurricanes are the exception, not the rule in Florida.
Expect a few rainy days
That said, we do get rain in Florida. We average nine days of rainfall in October.
October is the wettest month, with an average of 1.2 to 4.5 inches (31 to 114 mm) of rain in Orlando. One in four years has less rainfall, while one in four years has more.
My advice is pretty simple. If you plan a Walt Disney World vacation, you'll get wet part of the time.
Plan on warm weather
In Orlando, October days are typically over 70 degrees Fahrenheit (about 21°C) throughout the day. This month's average high temperature is around 90°F (32°C).
Temperatures above 100°F are uncommon in this city during October. We may get hot weather for a few days in early October, but the temps work down the scale as we get to later in the month.
On an average of four nights, the thermometer dips to 60°F or below. We get as cold as 50°F (10°C) in October. That's rare, though. You may want a light jacket or long-sleeved shirts for cool weather.
Temperatures are one thing, but many visitors aren't prepared for the heat combined with humidity. Expect a typical October humidity of 75%.
We get greater humidity overnight, so the air feels pretty thick from 10:00 PM until 7:00 AM in October.
October Special Events at Walt Disney World
Disney World tries to have some special events going all year long. Adding to that is the Columbus Day weekend that brings in guests early in the month.
Here are a few special events at Disney World in October.
Mickey's Not So Scary Halloween Party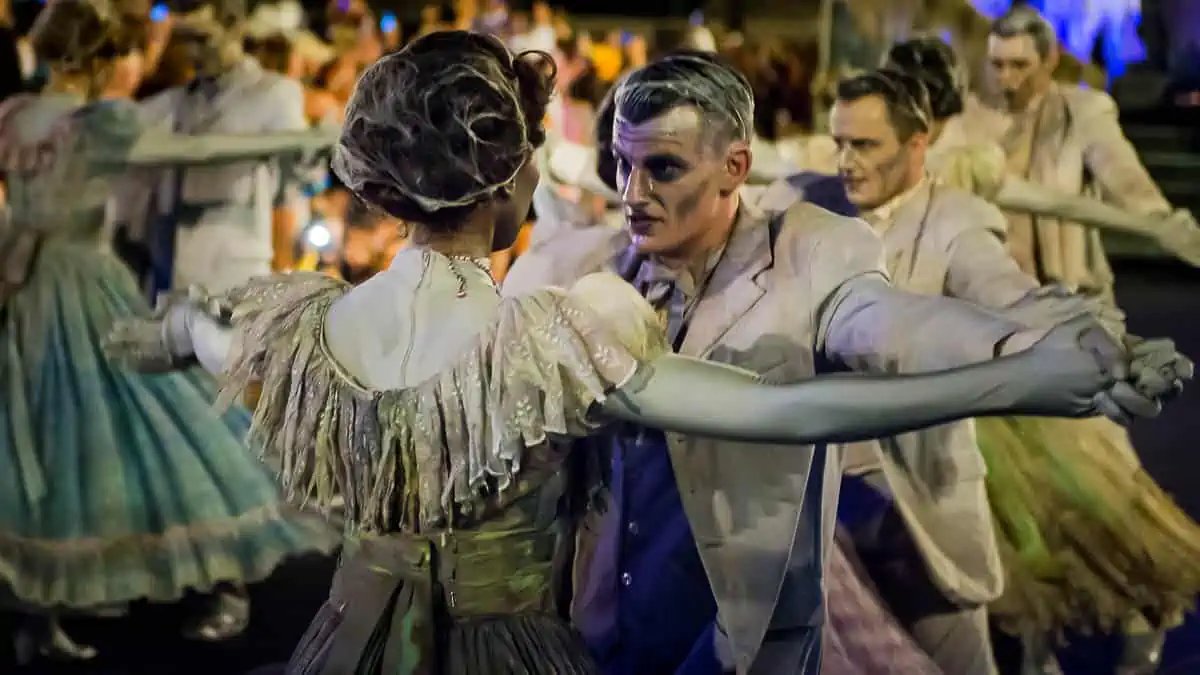 Mickey's Not So Scary Halloween Party is a special event at the Magic Kingdom in Walt Disney World. You can wear your costumes and have lots of fun. Trick or Treat stations are spread around the park so you can load up on candy.
You're encouraged to dress up for Halloween, too. It's a great idea to ensure that it's comfortable and allows movement. Otherwise, your costume may be more trouble than it's worth and ruin your evening.
Small children won't tolerate a complex or uncomfortable costume. Yes, the girls love to look like their favorite Disney Princess, and boys want to dress as their favorite characters, too. Remember that entertaining a small child in a hot, scratchy costume doesn't make this a magical place.
Go for some Disney-themed clothes, like t-shirts, that are much more comfortable in warm weather.
The after-hours Boo Bash was a popular feature, but it doesn't seem to return in 2022. That's OK because it was a disaster. People were lined up at Town Hall to get their money back from the wreck that was the after-hours Boo Bash.
The Halloween season can be stifling hot at night. On my last trip to Mickey's Not So Scary Halloween Party, I made the mistake of wearing long pants, which were uncomfortably hot. Remember what I said earlier, the humidity gets higher as you get into the late night hours.
You definitely want some shorts on your packing list for nights like these.
Epcot International Food & Wine Festival
Epcot's International Food & Wine Festival is one of the most popular events at Walt Disney World. It takes place from October through November.
If you're visiting during this time, I recommend making reservations for some special dining experiences. They book up fast!
I suggest trying some of the dishes and drinks unique to the festival. Many are only available for a limited time.
Some special events and demonstrations take place during the festival. Check the website for more information on what's happening while you're in town.
You do a lot of walking around the World Showcase in Epcot, so comfortable shoes are essential.
The festival can be crowded, so be prepared for that. Remember to take breaks in the shade and drink lots of water. Also, get some sunscreen and lip balm.
Here's What to Wear to Disney World in October
Our recommendations for what to wear to Disney World in October are generally the same for the four theme parks and other areas. When you pack clothes, keep these conditions in mind.
Expect warm weather and a lot of walking with the occasional rainstorm. You may need some swimsuits for the hotel pool or a visit to a water park.
Bring something comfortable to swear in your hotel room. When you come back hot, sweaty, and tired, it's nice to have something fresh, clean, and comfortably lounge around the room.
Don't forget sun protection on your packing list. You'll need sunscreen and lip balm to prevent sunburn, lip blisters, and other painful ailments from too much exposure to the Sunshine State.
Basic first aid kit items like band-aids and blister packs for your feet can help, too.
One thing I cannot emphasize enough is to have comfortable, breathable shoes. You're going to walk for miles on your Disney trip. Remember that Disney World is the same size as the island of Manhattan.
We recommend more than one pair of shoes partly because it's good for your feet to have a change now and then. Also, you should have some drainable shoes for pools, water park trips, and the occasional torrential rainfall that causes flooding on Main Street.
Read the Disney Parks Dress Code
Planning a Disney vacation can be fun. However, reading the rules of what to wear to Disney is not the most exciting thing.
Here's a brief translation of the Disney World dress code:
This list covers the basics, but please click the Disney Dress Code link for their official policy statement.
What to wear to Walt Disney World Water Parks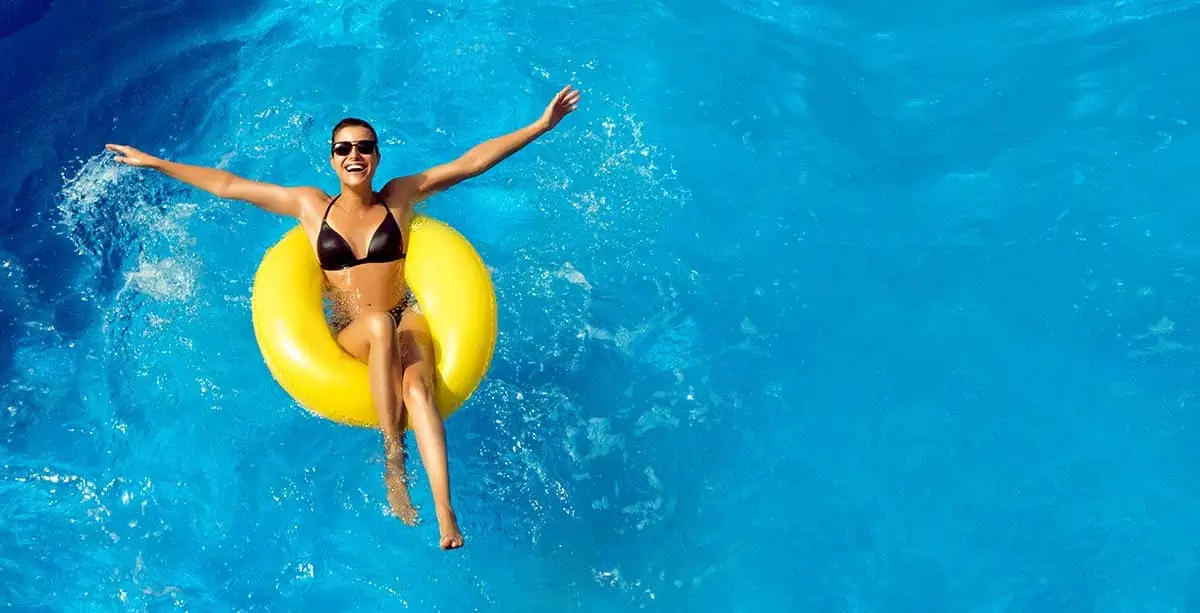 This may sound obvious, but you should bring bathing suits. You may want some flip-flops or Crocs, as you still need shoes at the water parks. Not only to avoid stepping on something that could hurt you but also because some surfaces get hot under the sunshine.
There are two water parks at Walt Disney World:
Both provide you with towels, but you'll want to bring a few clothing items of your own.
Pro Tip
If possible, bring your towel to the water parks. Yes, they provide you with towels, but it's for a rental fee per person. You can get a towel from the pool area of your resort to take with you. The hotels don't like it, but be sure to return the towel when you come back.
I like to remind people to plan with the end in mind. Do you want to sit in your wet bathing suit when you leave the water park?
Here's another reason to change clothes. Disney Transportation is usually very cold. After you come out of a water park in a wet swimsuit, those air-conditioned vehicles are downright chilly. Also, you don't want to leave a wet spot where you were sitting to surprise the next passenger.
I wouldn't, which is why I recommend having some dry clothes for a quick change before you get on the bus or in your car to get back to your hotel.
Water Rides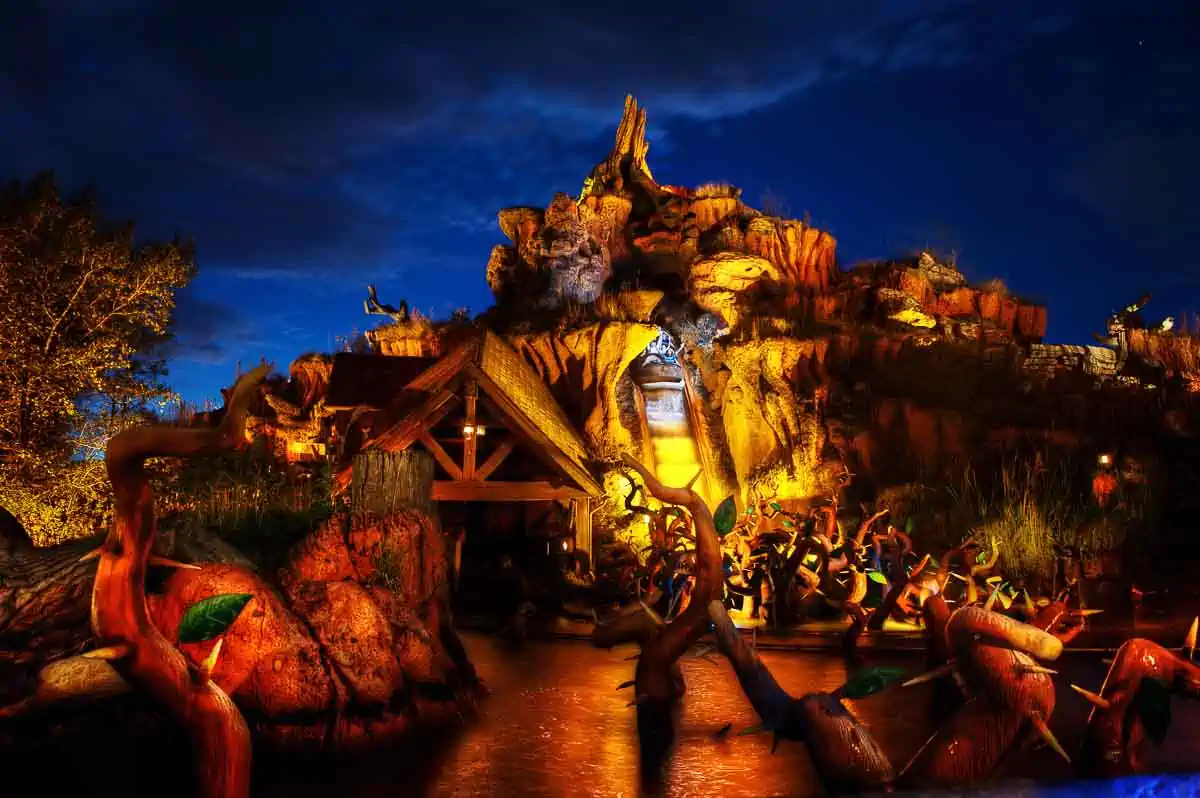 Most of the year, it's hot when visiting Disney World. They have water rides like Splash Mountain in Magic Kingdom and Kali River Rapids in Animal Kingdom to help you stay cool.
You won't find water rides in other Disney theme parks like Epcot or Hollywood Studios.
Guest flock to these rides during summer months, but October is also a great time to get wet.
Many people who visit Disney World think a poncho will protect them from the water on this ride. They're wrong. You'll still get completely soaked if you wear a poncho on the Kali ride.
The difference is that you'll be wrapped in plastic like a wet pickle when you get off. Don't say we didn't warn you.
Let's make sure you understand the difference between the two rides.
The "Splash" in the ride name means you may get splashed with a few buckets of water, depending on where you sit. In some cases, the worst of it is getting your hair wet when you pass the waterfall (on the right side of the flume).
Going on Kali River Rapids means you'll get soaked from head to toe, without exception. Everyone who comes off this ride is laughing, happy, and soaked to the bone. That's part of your magical vacation on your Disney World vacation – as long as you prepare for it.
Be prepared to protect your electronics, wallet, or other sensitive items. Stuff some plastic bags in a larger park bag to keep them from getting drenched.
The raft on the Kali ride has a well with a heavy top in the center. The good news is that it can keep your belongings dry. The bad news is that it fills up before everyone gets aboard. Later in the day, water seeps inside, and it's also a wet ride.
Think about what kind of shoes you wear on a water ride. It's comfortable to walk around in tennis shoes most of the way, but not when squishing in wet socks and shoes.
There are some other water rides in the Magic Kingdom Park:
Don't worry about getting wet on these rides unless the boat sinks.
What to Wear to Disney Springs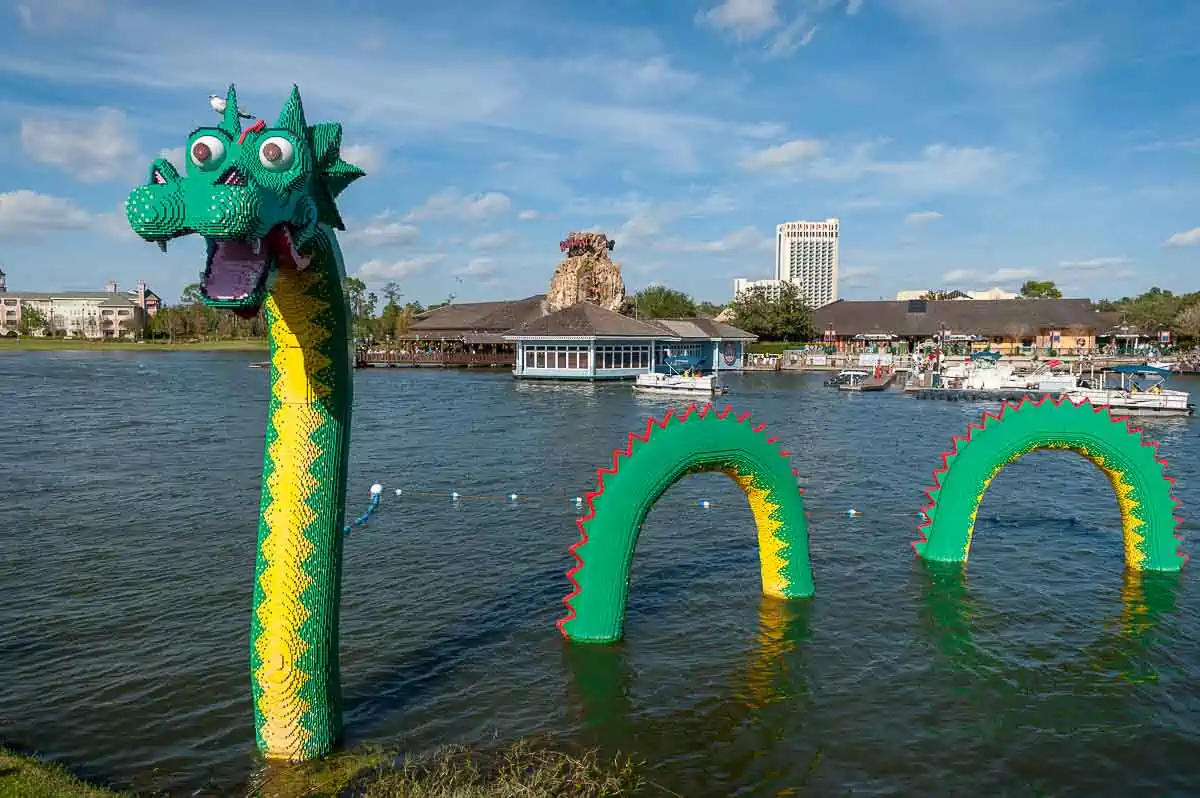 Disney Springs in Lake Buena Vista part of the Walt Disney World resort that's open to the public without needing park tickets. It's a dining and shopping center that you can reach by car, Disney bus, or from select resorts by Disney Water Transportation.
For the most part, casual and comfortable clothes are fine. You may want something a bit dressier for table service restaurants like The Boathouse or STK, a hipster steakhouse. Technically, the dress code for STK is business casual. You'll find people there in park clothes, but they go for a bit more of a formal vibe.
Places like House of Blues are fine with your casual park clothes.
Check out the Dining Options at Disney Springs.
There's also a Cirque du Soleil show; you may want to wear longer clothing because of the air conditioning. You definitely get cooler temperatures in theaters, hotels, and restaurants than in the rest of Disney World.
Animal Kingdom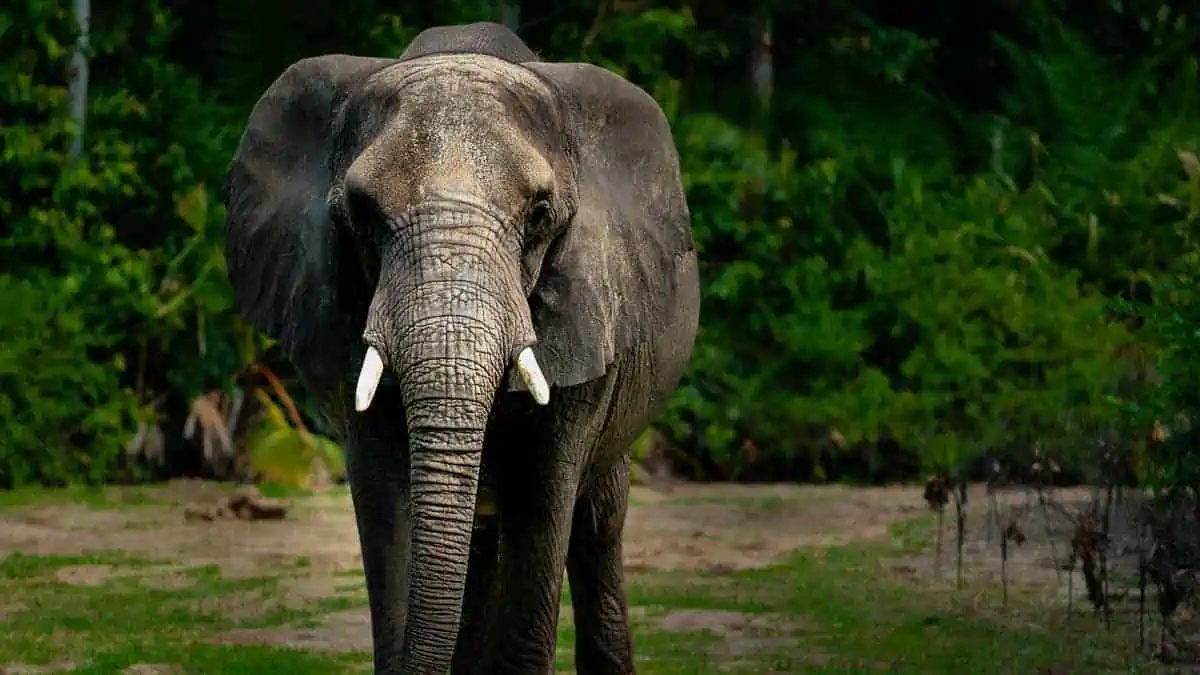 The general advice of what to wear at a Disney park that I mentioned earlier applies here, but remember that Animal Kingdom is the Disney park with the Kali River ride that gets you soaked.
Try to plan specifically which day you want to go on that ride and dress accordingly. That means leaving some things in your room or being prepared with plastic bags and drainable shoes.
You may want to go on this ride during the early mornings of your trip. It gets more crowded later in the day. It's not as bad as the summer months, but it's still busy during an October trip.
If you go early in the day, perhaps bring a bag of dry clothes if you plan to stay in Animal Kingdom.
Pro Tip
Animal Kingdom is the WORST place to visit during a torrential downpour because there's really no place to escape the rain. Most buildings try to emulate the thatched roof quality and leak. Definitely take a poncho if it looks like rain may hit when you go there. We like Pizzafari restaurant as a place to avoid a dripping roof.
Epcot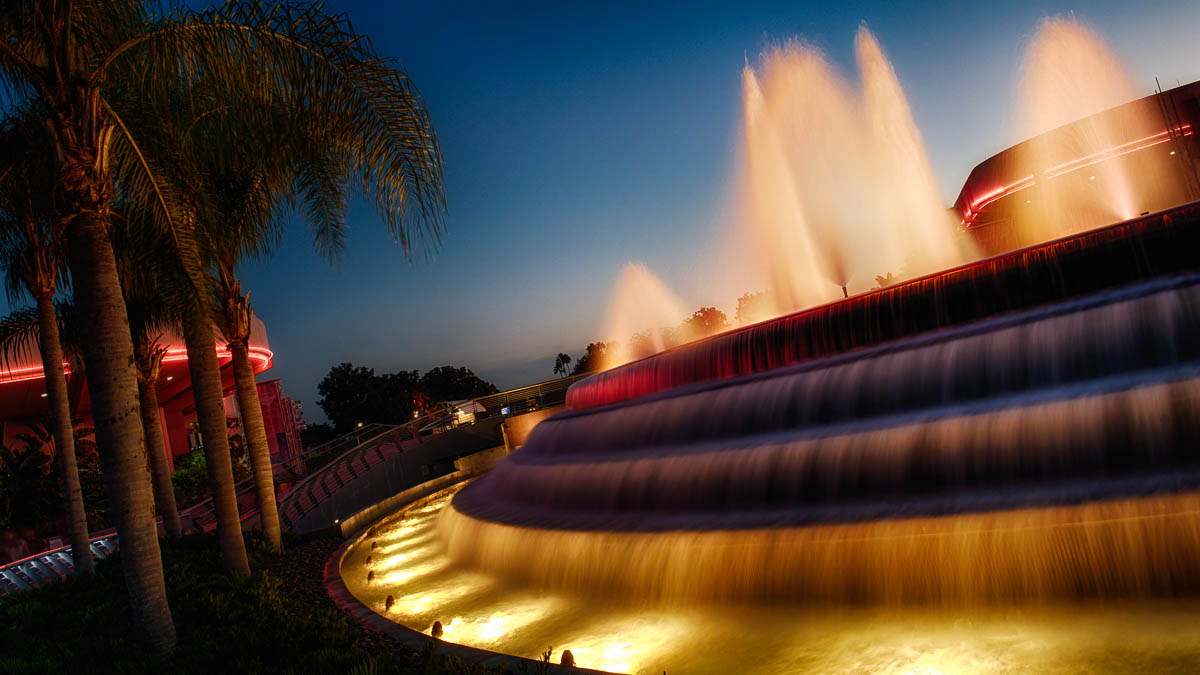 People love to plan a Disney trip for their special events. The Epcot Food & Wine event brings everyone to taste different items and drink all the wine.
You'll spend a lot of time on your feet navigating around the World Showcase and waiting in line to try the interesting things to eat.
Don't be a slave to fashion. I think that Crocs are the ugliest shoes on the planet, but there's a reason why so many culinary professionals swear by them. Crocs ain't pretty, but they're comfortable when you must be on your feet all day. What you choose is up to your personal preference, but keep your feet comfortable.
They're also practical if it rains. Remember that October is the wettest month in Central Florida.
Disney's Hollywood Studios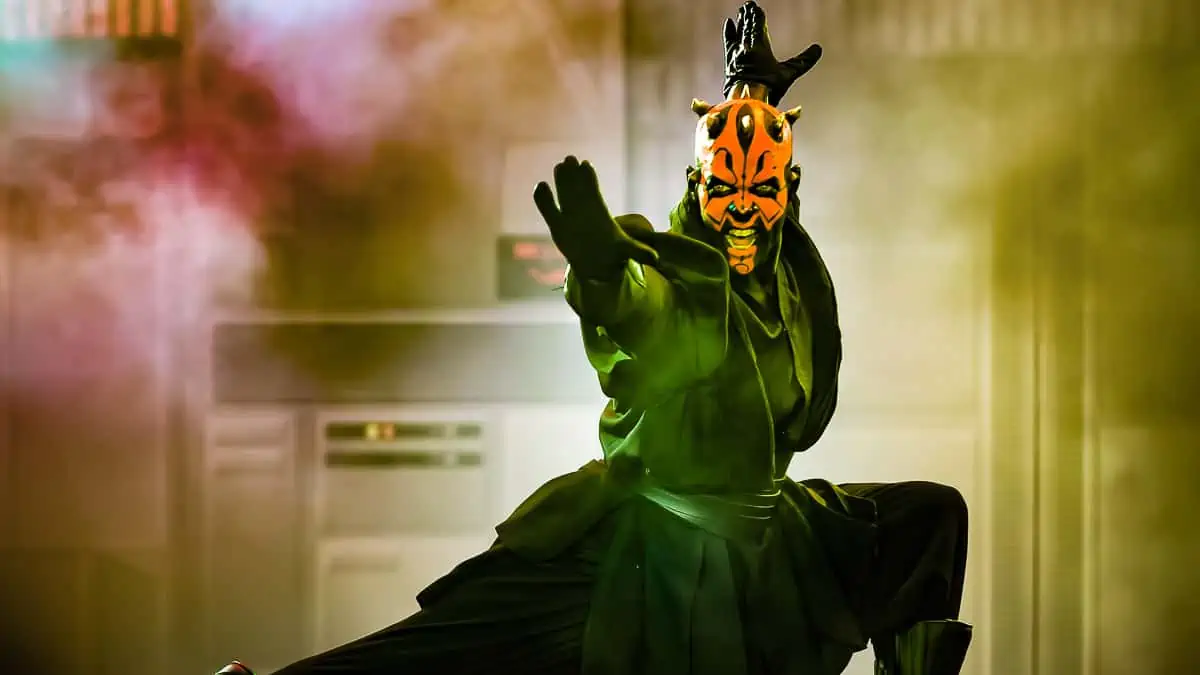 This is the smallest of the Disney parks, so you don't have as much walking to do here. I'd still recommend comfortable clothes and shoes, a bag for any items you want to bring for a place to stuff things you purchase.
Magic Kingdom
This is the O.G. of Disney parks. You're going to find plenty of Disney characters. Little kids like to have a meet & greet with characters, and the characters will sign autograph books.
You should have a bag to keep your autograph book if you want to do something with your little ones (or yourself).
Another Disney World treat is the Crystal Palace breakfast buffet. It's not cheap, but this is where your kids get to meet classic characters.
It's also a way to get inside the Magic Kingdom before park hours. Instead of waiting outside for rope drop (the official park opening), you can make a reservation for breakfast in Crystal Palace before park hours begin.
If the weather forecast calls for rain, consider bringing some drainable shoes. Some areas in the Magic Kingdom get flooded with water currents during heavy rain.
Finally, remember that Splash Mountain splashes some people with water. Be prepared for that.
Conclusion
Visiting Disney World in October is a good time for your trip. Two events are happening with something for both adults and children.
The weather, particularly toward the latter half of the money, makes Disney World in October a magical place with reduced crowds, less heat, and lower travel costs than the summer months.