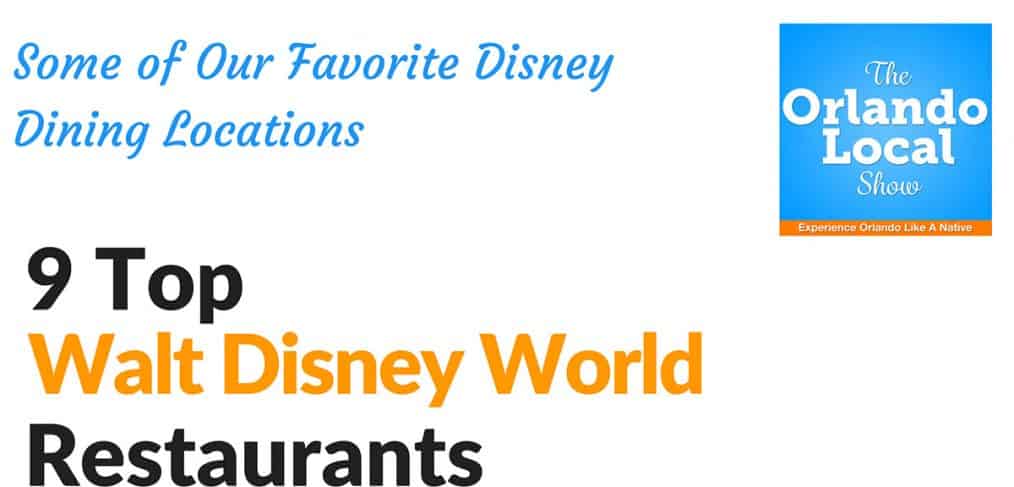 OL 021: Top 9 Walt Disney World Restaurants You Should Visit
Visit the 9 Top Walt Disney World Restaurants in Parks, Hotels and Disney Springs
Thank you for listening to The Orlando Local Show. We appreciate your time and we're here to help.
Dining is a big part of any vacation and Disney has plenty of choices. We've chosen our 9 top Walt Disney World restaurants. They range from quick service to table service. Some are inside the parks, Disney Springs, or a resort hotel.
Each one has its own charms or benefits. While every one on our list of top restaurants inside of Walt Disney World may not be for you, we hope you find some new favorites or perhaps get a new reason to appreciate an old favorite.
What are some of your top restaurants while visiting Walt Disney World? Tell us in the comments and let us know why you love it.
Transcript