4Rivers Smokehouse Review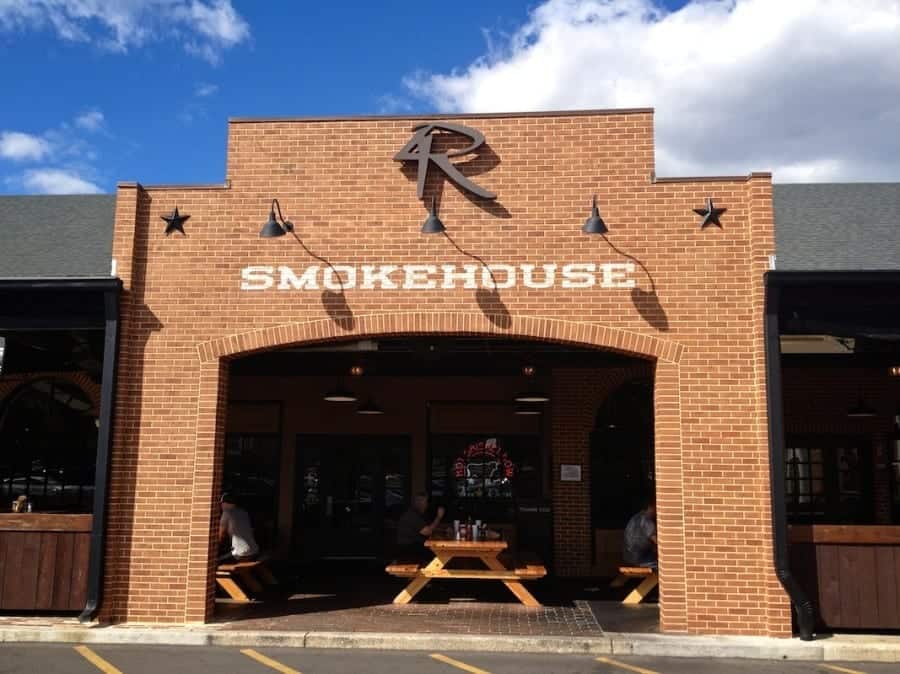 4Rivers Smokehouse Review
I've been a faithful visitor to 4Rivers Smokehouse, but my last few visits have left me wanting. The overall experience keeps declining and I end up with more disappointment than satisfaction. Where I once found this chain to be the pre-eminent BBQ in Central Florida, now I just can't recommend it anymore. The negatives outweigh the positives.
The latest letdown happened over the previous weekend, as I stopped by 4Rivers Smokehouse in Longwood to pickup an order. Overall, I've found the meat to be very good. Side dishes and desserts are generally not good at all. I've experimented with different side dishes, but they ranged from horrible (like the green beans) to mediocre (like the BBQ beans or fries). Still, I come here for the main course – the smoked meat.
On Saturday, I picked up two meals to share with a friend. The first order was for 10 piece smoked wings, as we'd never tried them at 4Rivers before.  Imagine a bit of disappointment when we only received 8 wings instead of 10. There was another minor problem, as far as I'm concerned. When I order wings, I generally expect half flappers and half drums.  Not so here.  Mostly flappers and only a couple of drums. Although the wings are a decent size, the flavor just didn't impress me.  The wings were something that I wanted to try, but I wouldn't order them again.
The other order was for the sliders – three small sandwiches, though generally loaded well with meat.  I ordered Brisket, Pulled Pork and Burnt Ends. The Pulled Pork slider didn't get into my order. Instead, I received two orders of Burnt Ends and one Brisket. The Pulled Pork was evidently replaced with the other Burnt Ends. The sandwiches tasted fine, but I was disappointed that this order was also fouled up.
For the sides, both orders got BBQ Beans & Fries.  I was surprised to see an extra charge for two side orders.  Apparently the wings don't come with any side dishes, despite being grouped on the menu with other items that clearly indicate two side dishes are included with the price. Perhaps it's my fault for making the assumption, but I was still disappointed. Why group items that don't include side dishes with others that do include them?
My previous trip to 4Rivers was at the new Fairbanks location and I ordered a half rack of ribs.  They were burned.  I don't mean that they just had some char on the edge. I mean they were burned through to make the meat crunchy. I realize that there are factors that can cause food quality to vary, but these ribs should have never been served. They were hard and brittle.
There's a Sweet Shop attached to 4Rivers and I've tried some of the desserts there.  My advice, save your money.  They can't hold a candle to Sweet! by Holly for cupcakes. In fact, I've found better cupcakes at Target.
A few weeks ago, 4Rivers introduced a Brunswick Stew.  I really enjoy that stuff, so I tried it.  Blech!  It was miserable. Worst stew I've ever tasted. I see they have a brisket chili now, but I'm afraid to give this place another shot.
It would be nice if 4Rivers lived up to the hype it generated when the place was new.  It used to be good.  Now…meh. Bad side dishes. Short-changed and mistaken orders.  Just a bad experience from a celebrated restaurant.[Opt7_Microdata_Review_1937862088]