Our Top 10 Orlando Restaurants
Welcome to our Orlando Podcast, The Orlando Local Show.
We updated our Top 10 Orlando Restaurants. Aimed primarily at visitors, this list includes mostly restaurants in predominantly visitor areas for easy access. We also included one local restaurant outside of those areas because it's just so good and we haven't found anything as it replicated elsewhere.
Top 10 Orlando Restaurants by Category
We thought it made sense to break our restaurants down by category. Sometimes you're in the mood for breakfast and other times you may want some Tex-Mex. The nice thing about Orlando is that we have a variety of different types of cuisine.
If you're looking for some Asian-inspired restaurants or something Brazillian, there's good news. The good news is that Orlando has some wonderful restaurants. The bad news is that we haven't listed them here because there's only so much space.
In fact, I love BBQ, steak, and pizza. We don't have any of those restaurants listed here. Our intention was to include some restaurants where pretty much everyone in an American family could find something to eat.
Orlando Breakfast Restaurants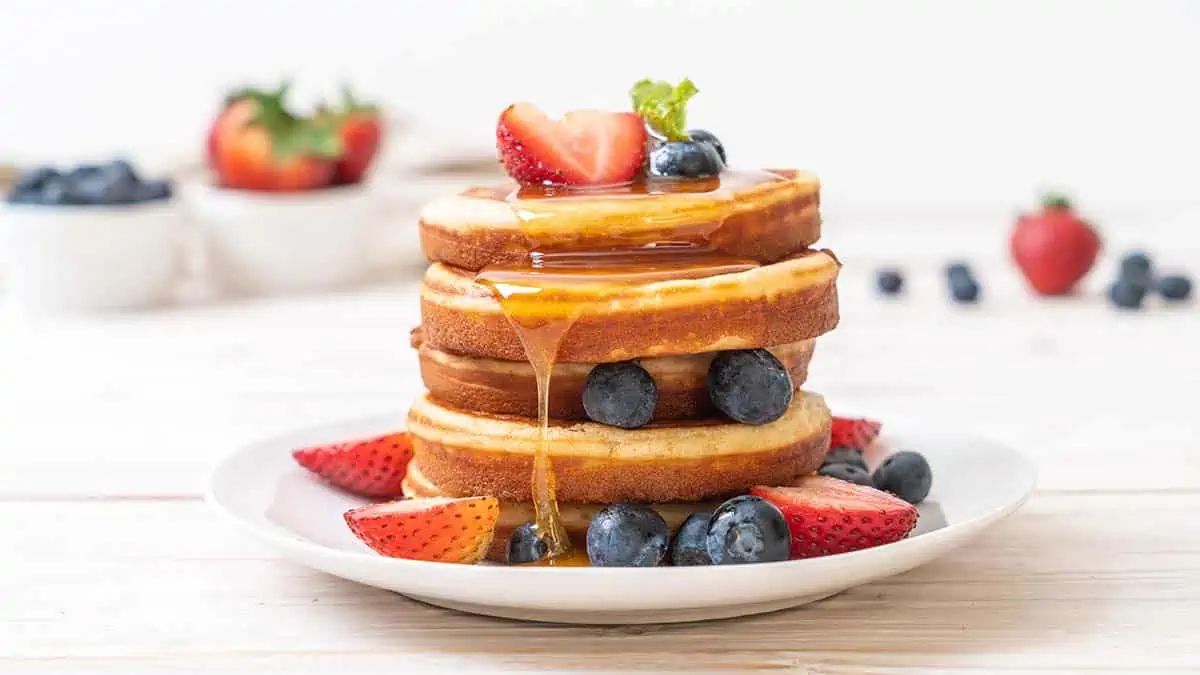 There are two breakfast restaurants on this list. Both are small chain places, but they're so much better than the usual IHOP, Denny's, and the like. We think you'll agree after you try them out.
1: Keke's Breakfast Cafe
You can check out our full review below. Basically, Keke's is sprouting up all over Central Florida and it's a very welcome addition. We find the service is great, the food is fresh and high quality and the atmosphere is clean and modern.
The seating seems to be all booths with privacy panels that rise up, giving you a sense of privacy even when it's crowded.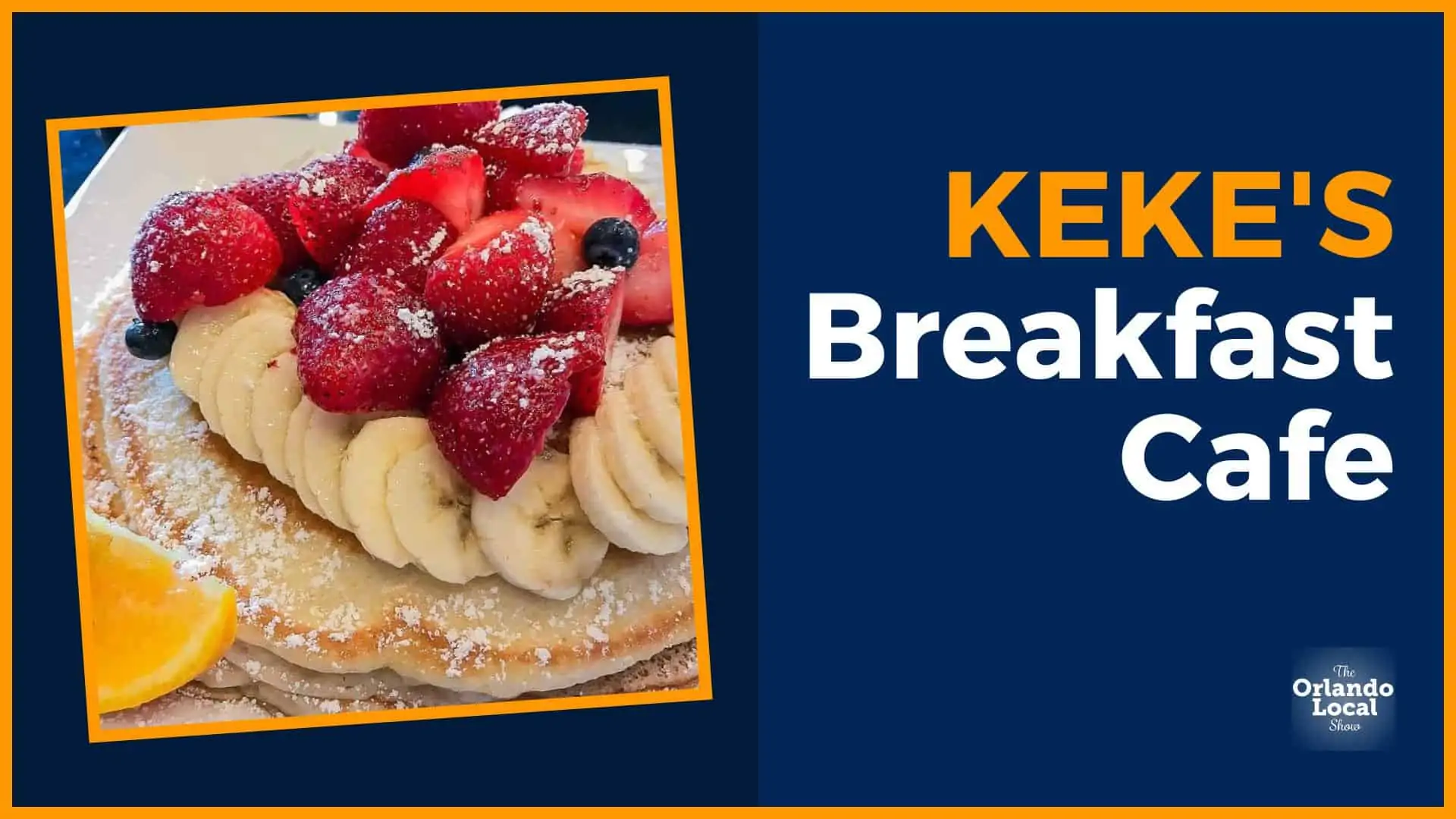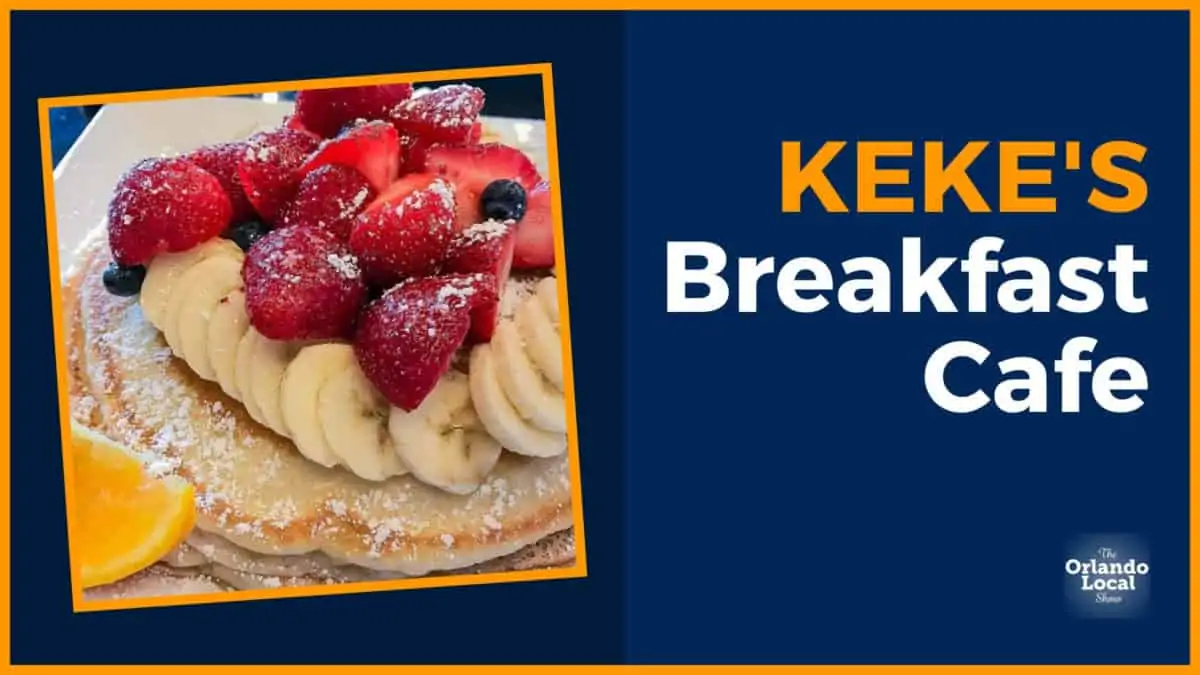 2: Peach Valley Cafe
Peach Valley Cafe was my favorite breakfast place and I still enjoy it. You can get a decent biscuit along with a well-prepared and fresh breakfast here. Something very important to my wife is that the coffee is strong and hot, and they constantly keep your mug topped up.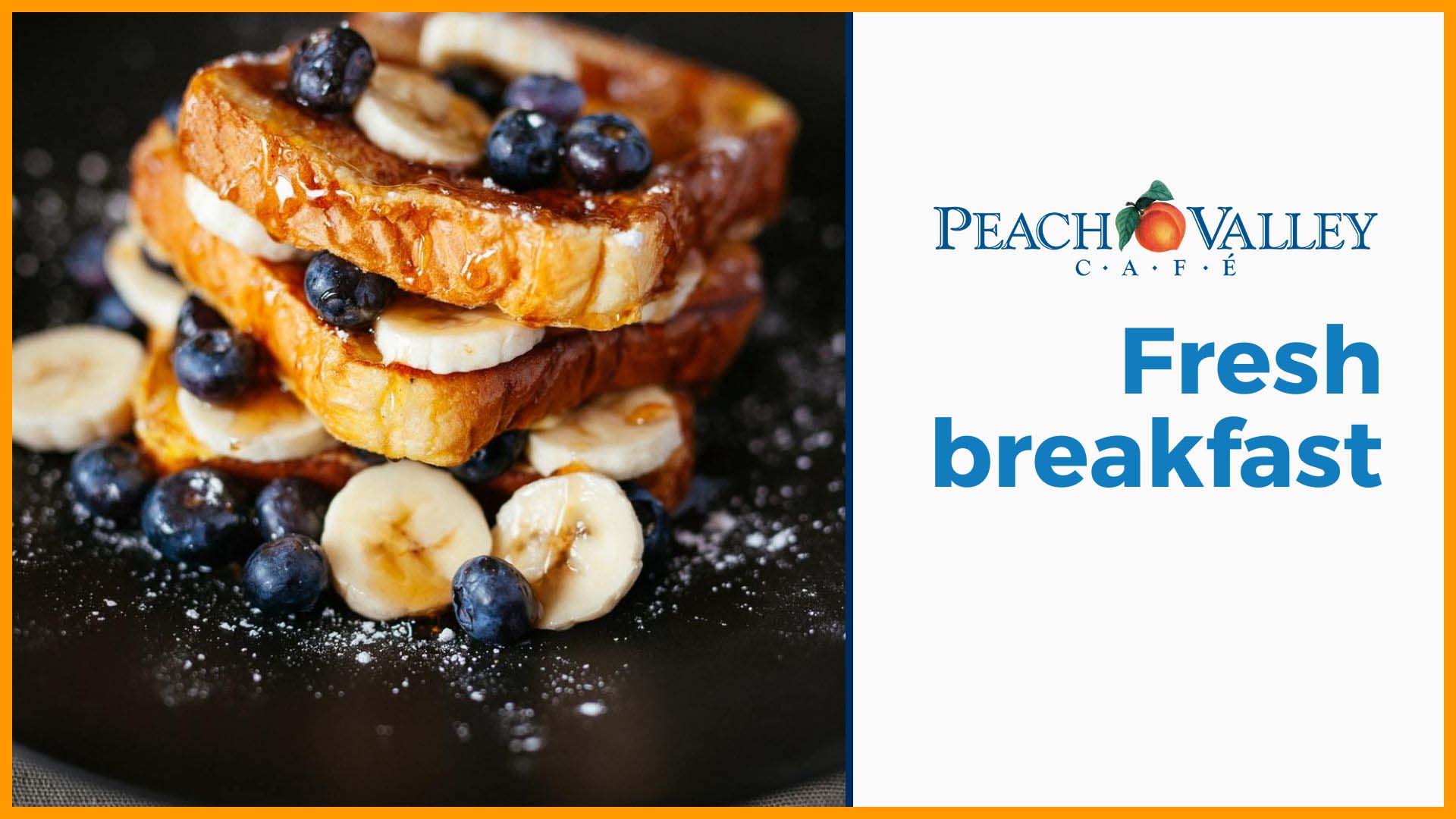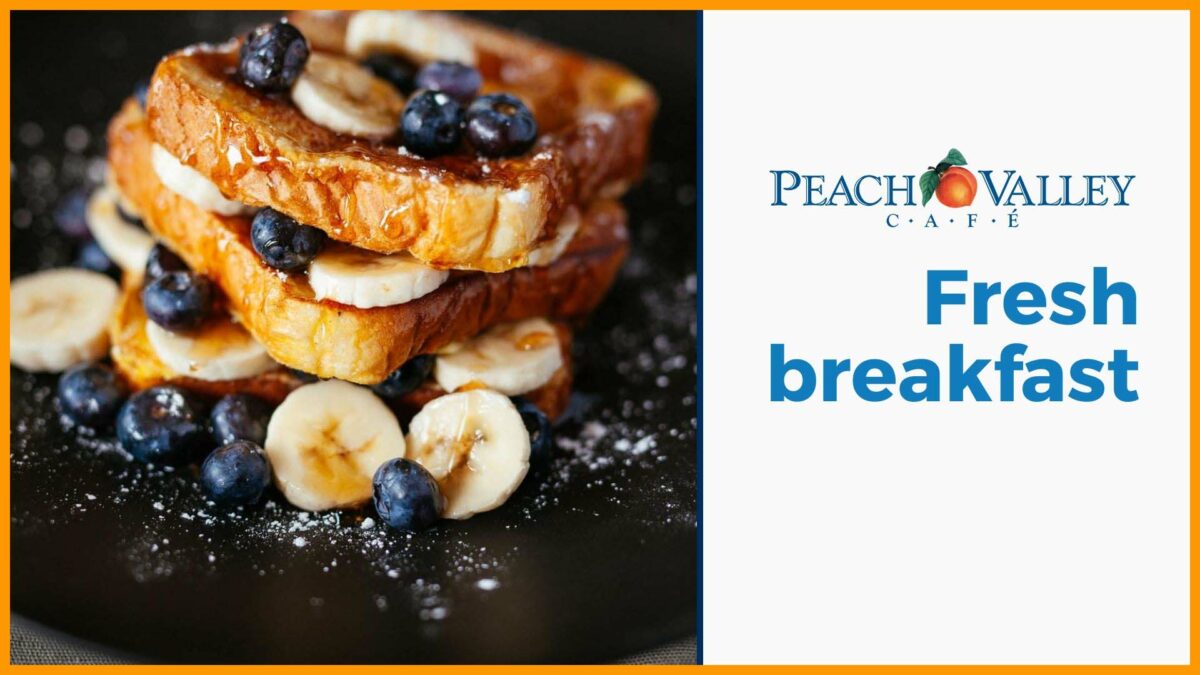 Tex-Mex
Tex-Mex probably means many things to different people, but we found a place that serves it up fresh and in a fun environment. Here's where to get your southwestern comfort food.
3: Chuy's
Chuy's has it all. Fajitas, burritos, tacos, enchiladas, quest and Elvis. Seriously, there's an enormous bust of Elvis Presley by the entrance of the International Drive location.
We enjoy our meals here. Again, the key is fresh food and friendly service. The environment (check out the photos in our review below) is eclectic and fun. If you visit during happy hour, you get access to the chips & queso bar – which is a delicious treat in itself.
I'm there for the fajitas, but Lee really enjoys getting the appetizer platter to try different flavors in her meal.
Check out our review of Chuy's.
The Craft Beer Spot
There are a number of places to get craft beer in Orlando, and we used to have two of them on the list last time around. Sadly, they dropped. The good news is that we found a place we like better.
4: Rock & Brews
Owned by two members of KISS – Gene Simmons and Paul Stanley – Rock & Brews lives up to its name. There are rock videos playing all around the restaurant and plenty of beer choices. They also have a full liquor bar and make some decent cocktails. The food is bar food, but it's done rather well.
Beyond the usual burgers and wings. You can get decent tri-tip steak, salmon, pizza, and more. It's definitely a casual place, but we love the service here.
There are locations in Oviedo on Red Bug Lake Road and in Orlando on Semoran Blvd near the airport.
The Italian Spot
Love it or hate it, we know this little Italian place that has something for everyone. Actually, you probably know it, too.
5: Carrabba's
OK, I get it. This is a large chain restaurant. At least it's not Olive Garden. Little known fact, I worked for General Mills Restaurant Group (now Darden Restaurants) when they created Olive Garden.
Each department had to take an employee or two so they could go to the building next door and start-up Olive Garden. Not wanting to give up their best, they all sent their lowest-performing employees. Turns out that was a brilliant move because Olive Garden is serving up benign Italian food all over the place.
Instead of that, we like Carrabba's. It's not as large as Olive Garden, but it's so much better. The atmosphere is warm and friendly, and we get great service. I'm typically there for the Chicken Parmesan, but Lee enjoys their Small Plates section of the menu to create her own meal combo.
If you have someone in your party that doesn't like Italian cuisine, Carrabba's has you covered with some steak choices. After all, they're from Texas.
The Local Seafood Shack
I've been all over the coast of America and the Caribbean to eat fresh seafood. Never before have I found a seafood shack with such high quality as this little land-locked place in Winter Park. It's a local treasure.
6: Winter Park Fish Company
UPDATE: The Winter Park Fish Company owners sold to new owners during the pandemic and they closed for renovations, never to reopen. Our new favorite seafood place is Lighthouse Seafood in Lake Mary. We're working on a review.
The Winter Park Fish Company isn't near any of the visitor areas. It's not even on the main road. Perhaps that's a good thing because it's a tiny little place with maybe half a dozen hardwood tables and a few bar stools.
Despite its rustic exterior, these folks make the best seafood I've ever tasted. Once again, it's because they serve it up fresh. The service is friendly and works well as a team, so you're never waiting on a particular server.
This is the place you can visit dressed down and fit right in with everyone else. Check out our review for more details.
The Chains Who Started in Orlando
I mentioned earlier that I used to work for the place that is now Darden Restaurants. They've changed over the years (not the least of which was selling off the restaurant that Bill Darden started, Red Lobster) and seem to be moving toward some better quality offerings.
Here are two of our favorites in the Darden restaurant portfolio.
7: Bahama Breeze
You can find Bahama Breeze on International Drive, near Disney Springs, and several other locations in Orlando. In fact, they recently built one near our home and we love the new architecture.
Serving Caribbean food, Bahama Breeze gives you a little tropical flavor in an otherwise mundane world of meat & potatoes. That doesn't mean I don't like meat & potatoes, but it's nice to have some variety.
I'm fond of the coconut shrimp appetizer (also available as a main course) and follow it up with some jerk chicken with rice & beans. None of the spices or flavors are too intense, so don't worry about extremes here. You can find other traditional items, like a grilled chicken sandwich and fries, if you aren't interested in trying some of the Caribbean dishes.
8: Seasons 52
When I worked at the place that became Darden Restaurants, the executives used to walk around having discussions about "the dining experience." Mind you, this was at a time when they owned Red Lobster and Olive Garden and bought the low-end York Steak House. These are not places that come to mind with "the dining experience."
Fortunately, Darden's team came up with a true answer to those discussions – Seasons 52.
We enjoy this place very much. Great quality food in a modern atmosphere. Keeping things fresh, the concept with Seasons 52 is to change the menu weekly to take advantage of fresh ingredients.
The portions aren't large, but they are exceptionally delicious. I typically enjoyed a flatbread as an appetizer, a reasonably sized main meal, and then waited for the dessert tray.
These come out in tall shot glasses. Some of my favorites were carrot cake, pecan pie, and a red velvet one time. There are plenty of other traditional desserts on that tray, but they also change up now and then.
Seasons 52 has a great wine list and they recommend pairings to go with your meal.
This is a place where you dress a bit nicer, so plan accordingly.
Full Tilt Tourist Restaurants
Orlando is the most visited tourist destination in the world, so it makes sense that we have some restaurants that are driving a specific brand message. Fortunately, some of them have pretty good food and a nice experience.
9: Hard Rock Cafe
Orlando boasts of having the largest Hard Rock Cafe in the world. It's massive, raucous, and loud. Better yet, we really like the food here.
If you aren't staying at one of the Universal Studios resorts, then prepare for a miserable time getting here. Hard Rock Cafe is in CityWalk, which means parking in the awful Universal Studios garage and then getting scanned by security before you take the long walk over to the restaurant. Wear comfortable shoes, it's probably a mile from your car to Hard Rock Cafe.
Once you get inside, everything comes right. The staff is friendly and the music is fun. There's an enormous video wall that's interactive and plenty of rock memorabilia on display.
When it comes to the food, it's pretty solid. We don't go there very often – mostly because of the parking – but we enjoy it once we're inside. Check out our review of Hard Rock Cafe Orlando below.
10: House of Blues
In the beginning, there were the Blues. I think Hard Rock Cafe is actually older, but you can't have rock without the Blues. That's why we have the House of Blues to remind us of our roots.
This is one of our favorite restaurants in a tourist area, though sometimes the menu changes rob us of some favorite dishes.
Located in Disney Springs, it's an easy trip for anyone staying at a Walt Disney World Resort using Disney Transportation. For the rest of us, there is an absolutely fantastic parking garage with sensors and signs to help you easily find an empty parking space. No more hunting around or taking directions from a teenager who puts you in the back of a long row of cars.
House of Blues Orlando continues the rustic tradition. Wood floors. Wood ceilings. Wood tables and seats. Lots of wood often painted with folk art. In the back, there is a glorious bar. Even if you don't need a cocktail, it's worth a look.
We like to start off with the cornbread served in a cast-iron skillet. The main dishes range from southern favorites and comfort food. While this used to be the best place to get jambalaya, I wouldn't recommend it today. However, I've enjoyed the ribs and fried chicken.
Another favorite is the Voodoo Shrimp – cornbread with grilled shrimp on top, covered in an amber beer reduction. Doesn't taste like beer and I typically don't like anything wet on my bread. However, this dish is really delicious. I'm as picky as they come, so I can recommend it for most anyone – even if you don't like the idea of a sauce over your cornbread.
If you can make it to dessert, I'd suggest the skillet cookie and some ice cream.
Places We No Longer Recommend
It's sad. We truly enjoyed and recommended these restaurants in the past, but no more. The quality and service declined and we think you can do better elsewhere.
BJ's Brewhouse
After the decline of the jambalaya at House of Blues, I was really pleased to find my favorite new jambalaya here. BJ's has its own microbrewery, which really made Lee happy. We all enjoyed the mozzarella sticks here, best we'd found anywhere.
We recommend other places to get craft beer in Orlando.
Then we discovered the food just didn't taste as good. Chips were greasy, my jambalaya was messed up, and we started sending meals back to the kitchen.
On our last visit, the chef came out and apologized for our meals. It turned out that the company sent new methods to prepare meals and the quality suffered. He was able to correct it that night using the old method, but wouldn't be able to do that in the future.
I'm not sure if this was a cost-cutting move or something else, but we no longer enjoy the food. It's fine if you just want to drink beer, but we don't recommend this place.
In fact, one of our WORST EVER dining experience was at the BJ's Brewhouse on International drive. Horrible food, rude service, and a manager who just didn't care. Avoid that location at all costs.
Yardhouse
This one is another microbrewery restaurant, and it's from the folks at Darden. While I mentioned two of their better chain efforts above, this one misses the mark.
We didn't experience any problems as drastic as with BJ's, but the quality of the food just kept declining. The meals were greasy, uninspired, and not worth the trip to a tourist area. Again, you can do much better.
Check Out our Other Restaurant Reviews
Want to see more dining options in Orlando? Check out some of our other restaurant reviews to find Orlando's dining hits and misses.
https://orlandolocal.com/restaurants/
Where to Find The Orlando Local Show
Discover More Episodes!