How to Enjoy Walt Disney World Without Park Admission
Have Fun at Walt Disney World Without Park Admission
There's much more to Walt Disney World than its world class theme parks and water parks. Let us show you how to have a good time without ever setting foot into a theme park. You can experience almost anything, from dining, shopping, entertainment, water sports, spa days and more.
Everything we mention here is on Walt Disney World property and accessible by Disney Transportation.
We'll start with the biggest concentration of action outside of the parks.
Go to Disney Springs
You can catch a bus to Disney Springs, and it's also accessible by water taxi from some resorts. Once you arrive, you have your choice of dining options, movies, Cirque du Soleil, concerts, shopping, bowling and more. Here are a few things you can enjoy at Disney Springs.
1: House of Blues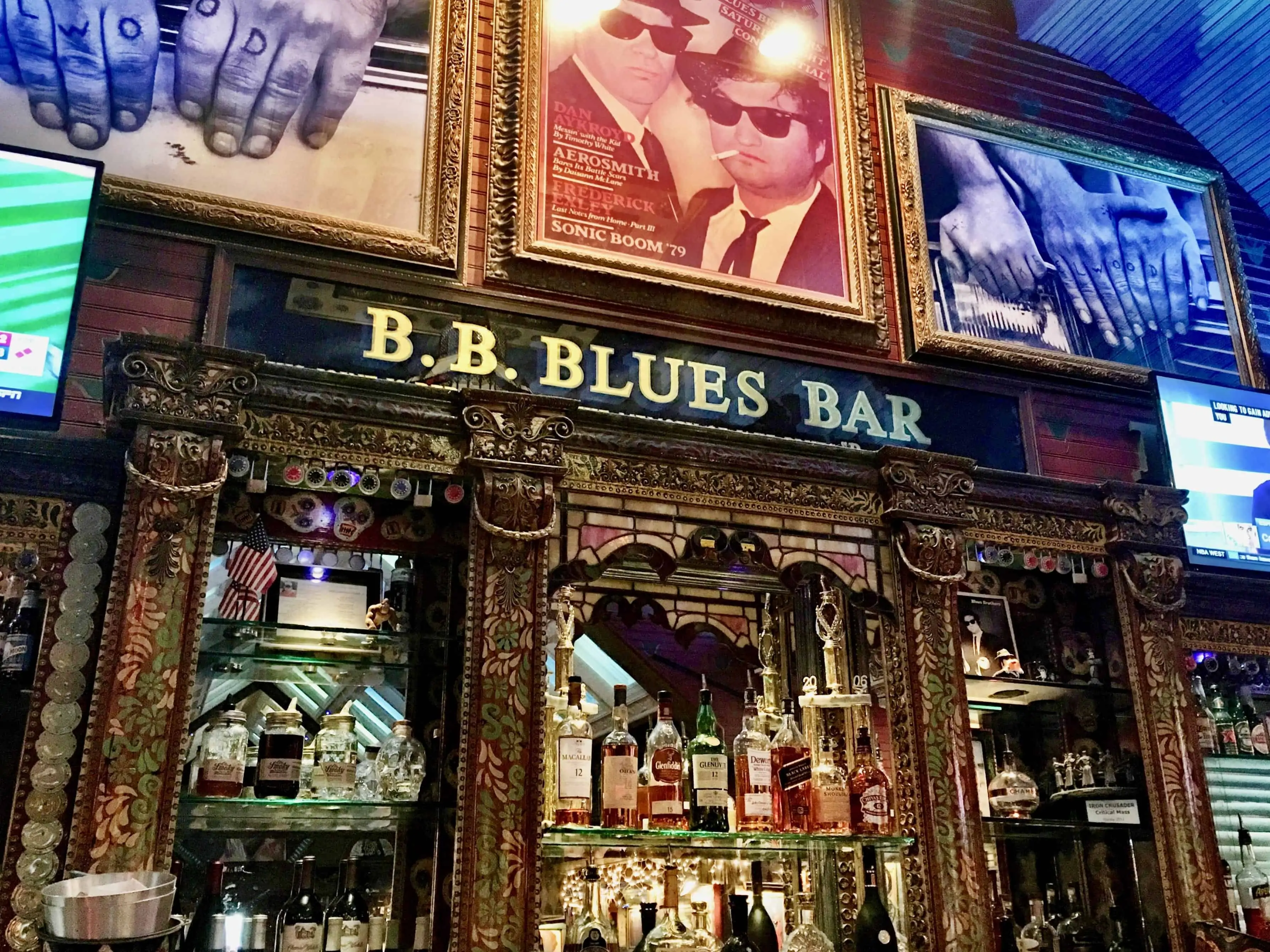 This venue includes dining, bar service, live concerts and retail all in the same place. We've mentioned before that this is one of our favorite restaurants. House of Blues Orlando always provides us with great service. We love the atmosphere with plenty of folk art an great blues music. It's a bit dark inside and rustic, but that's part of the charm.
We're particularly fond of the Voodoo Shrimp appetizer here. Jumbo sautéed shrimp in a beer reduction served over delicious corn bread.
If you're not interested in sitting down for your meal inside the full service restaurant, visit The Smokehouse for quick service dining.
Be sure to check the concert schedule. There are events from local live bands to national touring acts that appear on stage. It's a small venue where you can actually see the performers without needing a video screen (and they can see you). Some of your favorite acts from years ago often visit this venue. I went to see Pat Benatar, Cyndi Lauper and others here. They also have a Gospel Blues Brunch every Sunday morning around 10:30 AM.
2: La Nouba at Cirque du Soleil
For the last 19 years, La Nouba entertained guests with a high energy spectacular. Acrobats, aerialists, break dancers, singers, trapeze artists, jugglers and clowns—more than 65 artists representing 15 countries—entertain and mystify with daring acts of grace. A stream of color washes over every scene with the imaginative costumes, out-of-this-world makeup and dynamic sets.
Catch it before it closes permanently on December 31, 2017.
3: Splitsville
When I grew up, bowling alleys were dingy places filled with smoke and beer. Splitsville Luxury Lanes is a very different experience.
Two stories, 30 lanes, live music, great food and five bars. It has a retro vibe, but it's clean and fun. Definitely not your father's bowling alley. It's safe for families with kids.
4: AMC Movies Disney Springs 24
One of the better movie theater experiences in Orlando, AMC Movies has state of the art technology for clear video and sound. More than that, it has great food. You can even make reservations for a night with Fork & Screen movies, complete seat-side service and a call button. No more missing the movie to go to a snack bar. They serve sandwiches, pizza and cocktails right to your seat.
5: Aerophile—The World Leader in Balloon Flight
Formerly Characters in Flight, this is a tethered balloon attraction that gives a wonderful view from 400 feet in the air. You get a 360 degree view of Walt Disney World, spotting some of the iconic structures, like Spaceship Earth. No reservations. Tickets are first come-first served.
6: Amphicar Tours
Climb into a car that drives like a boat. You book your cruise at the podium for the shocking price of $125 per car, and then your captain takes you on a cruise around Disney Springs landmarks. When it's over, the amphicar drives you back up on dry land to exit.
7: Shopping
Disney Springs has everything from Walt Disney World merchandise to high end stores. You can check out World of Disney to find almost anything on the market with Mouse Ears. The Coca-Cola store has all of your swag and a nice view from it's second floor balcony. We like to visit Goofy's Candy Company for their build-your-own treats.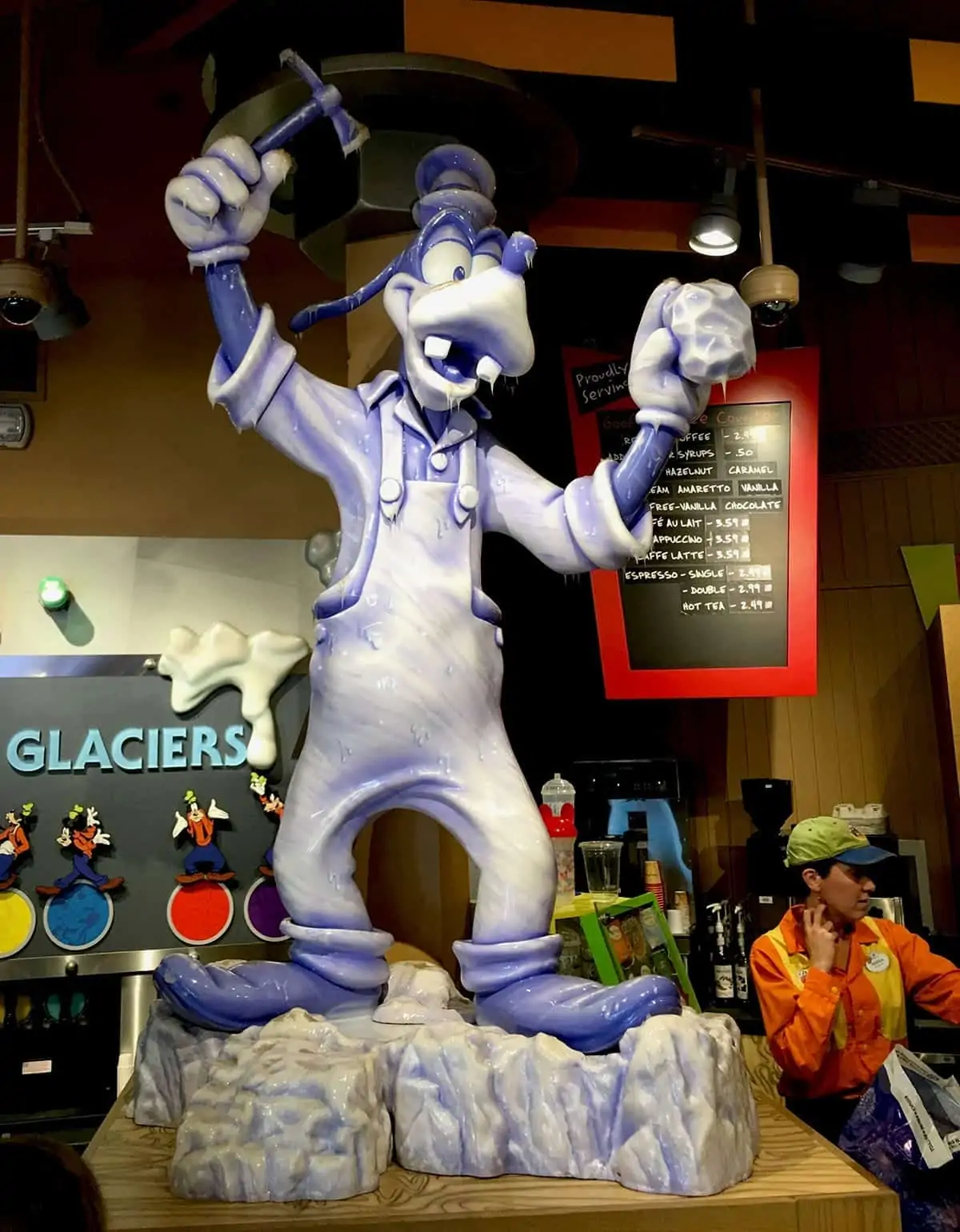 There are over 109 options at Disney Springs Shops.
The Monorail Crawl
This is like your standard bar room crawl, except you use the monorail to take you from one resort to another. Of course, it doesn't have to be an alcoholic adventure. Each resort has something fun and interesting for the whole family. You can tailor this to be any kind of crawl you want.
If you're interested in starting at the Polynesian, you can find drinks at Tambu Lounge, close to the entrance after you get off the monorail. Another favorite is the tiki lounge at Trader Sam's. However, my spot would be the Pineapple Lanai to get a Dole Whip!
From there, you venture over to the Grand Floridian and visit Mizner's Lounge. It's a quiet spot where you can relax for a moment before heading off to your last stop.
At the Contemporary, you have a choice between The Outer Rim (next to Chef Mickey's) or The Wave. I prefer to end at the Wave for dinner. If you're just looking for a drink, check out The Outer Rim. When it's all over, don't forget to check out the viewing platform on the 4th floor – especially if it's time for fireworks over the Magic Kingdom.
If you make reservations, you can also end your night at the California Grill on the 15th floor. Great food and excellent views.
Golfing and Miniature Golfing
Florida is a golfing haven, and Walt Disney World Golf has you covered. Whether you want a quick 9-hole game of an 18 hole championship golf course, there's something here for everyone.
If you're not up for the commitment of a full golf course, there are a couple of miniature golf courses to enjoy.
Resort Activities
These are great if you're staying at a resort on Walt Disney World property. Some events here are available even if you aren't staying at a resort, too.
1: Hit the Pool
It gets hot in Florida and the resort pool can be your friend. It's a great way to have some fun or just unwind. However, this is something strictly limited to guests of the resort where you find the pool. In other words, don't plan on leaving All Star Music to enjoy the pool at the Wilderness Lodge. You must be a guest at the resort where you find the pool.
2: Campfire Nights with S'Mores
Here's something you can do at most any resort. Our daughter Tové enjoyed making S'more's by the campfire at Port Orleans: French Quarter so much that she wanted to leave the parks early for fear of missing out.
3: Outdoor Movie Nights
Another great part of your resort stay. Classic Disney Movies outdoors at your resort. Check the schedule when you arrive. Many people never know about some activities like this one until after they leave, so don't miss out.
4: Restaurants
You can find restaurants with different cuisine that goes with the theme of the resort. Check out the beignets at Sassagoula Floatworks in French Quarter, or the popular Tonga Toast for breakfast at the Polynesian.
Experience five star fine dining at Victoria and Albert's in the Grand Floridian, or have American & Sushi meals at the California Grill on top of the Contemporary Resort.
If you want a rousing experience, try dining at the Hoop-Dee-Doo Musical Review at Fort Wilderness or the Whispering Canyon Cafe´at the Wilderness Lodge.
5: Horse Drawn Carriage Rides
Take a relaxing ride in a horse-drawn carriage at Fort Wilderness or Port Orleans.
Character Dining
Character dining is a huge event at Walt Disney World, and it isn't limited to the theme parks. You can find a few places to enjoy dining with some of your favorite characters at some resorts.
1: 'Ohana
Have breakfast with Lilo and Stitch. Feast family-style as Disney Friends visit with Guests, sign autographs and pose for photos. Breakfast selections include scrambled eggs, Island-style fried potatoes, Hawaiian pork sausages, smoked bacon and a variety of fresh fruits and breads.
2: 1900 Park Fare
Enjoy a buffet meal at the Grand Floridian with different characters at each meal.
3: Cape May Cafe´
Minnie's Beach Bash Breakfast lets you hang out with Minnie and her friends and get autographs to start your day.
4: Chef Mickey's
Dine at Mickey's Fun Time Buffet with some of the classic Walt Disney characters, including:
Get Away at Senses Spa
There are a few different spas available at Walt Disney World. You can find the Senses Spa at Saratoga Springs and the Grand Floridian.
You can enjoy a variety of treatments including massage, facials, nails, body therapies and more. Get into a peaceful environment by yourself, as a couple, and they even have some packages for kids.
This may be just the thing after a few days in the parks.
More Than We Can List
This list just scratches the surface of what you can do at Walt Disney World without park admission. We didn't even cover the ESPN Wide World of Sports with Major League Baseball spring training or the Tri-Circle D Ranch. You can rent bikes, play tennis or basketball, and so much more.
Get Free Updates of The Orlando Local Show
Discover More Episodes!