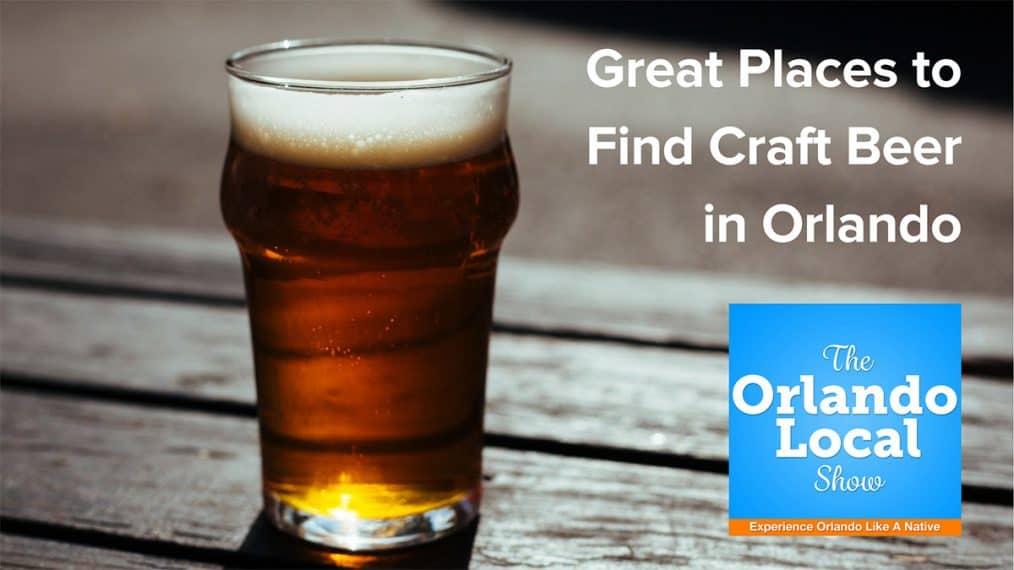 OL 035: Great Places to Find Craft Beer in Orlando
Craft Beer in Orlando
It's ubiquitous. You can find beer in any bar. However, you don't always find specialty craft beer in every bar. Try something interesting and unique. There is a thriving craft beer and microbrewery scene happening all over Orlando.
For those visiting around International Drive, we mention two of our favorite restaurants that have  their own craft beer offerings. If you like dark beers, we recommend BJ's Brewhouse. If you're after something lighter, or perhaps some fruity ciders, we recommend Yardhouse.
Both have great options across the board, but these are our preferences.
Going slightly off International Drive up on Dr. Phillips Boulevard, you can also find World of Beer.
If you're willing to venture deeper into Orlando and Winter Park, please check out Orlando Brewing for their organic brews. Cask & Larder is a great choice for family style southern cuisine with its own craft brewery.
You can find links to all of these places to find craft beer in Orlando.
More Than Just Craft Beer
OK, I apologize for saying "just" craft beer.
However, man does not exist by beer alone. He also needs nachos!
BJ's Brewhouse and Yardhouse are also some of our favorite family restaurants with plenty of menu options and some nice desserts.
I absolutely love the Jambalaya at BJ's Brewhouse. They have lots of things from salmon to ribs to burgers and more. Even deep dish pizza, too. Yet I ignore all of that because I love the Jambalaya.
BJ's has a signature dessert called a Pizzookie, which is something of a cookie in a pizza pan with ice cream on top. Different flavors and you can also get mini versions.
Yardhouse is right by the Orlando Eye (not far from BJ's). They also have a Jambalaya, but I haven't tried it. For some mystifying reason, they put a cream sauce in it (that's just wrong).
Fortunately, there are a lot of other great items on the menu in Yardhouse. They have plenty of southern comfort food and several Asian inspired dishes. I thought the BBQ Chicken Pizza was very well done, too.
Related Links
Transcript