Sweet by Holly
Overall Value -

90%

Cupcakes -

85%

Frozen Yogurt -

90%

Presentation -

95%

Service -

95%
Pros
Bright & Clean Store
Friendly Service
Plenty of Choices
Gluten-Free Options
Cons
You Pay a Bit More
Some Flavors Not Available Daily
Sweet by Holly Review: Which Cupcake Flavor are You?
It may sounds predictable, but I'm a Red Velvet. There are many flavors to love at Sweet by Holly, but I always have to get the Red Velvet cupcake on every visit. It's a delicious classic.
We love walking inside and seeing rows and rows of delicious cupcakes!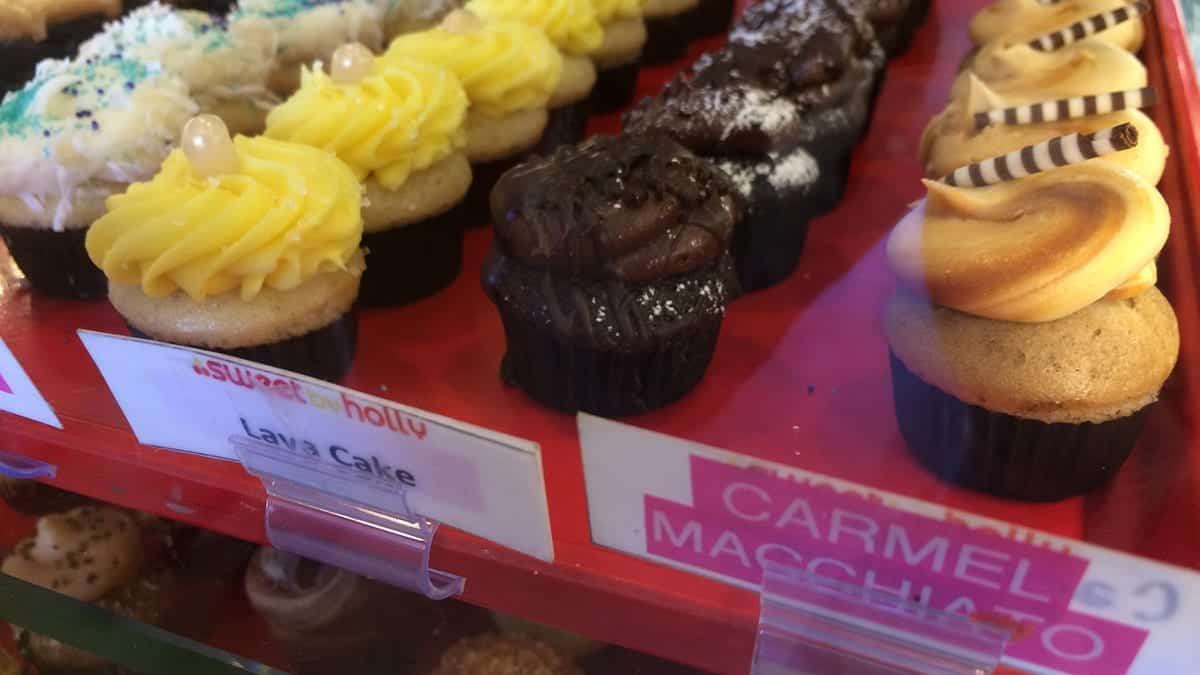 We've reviewed Sweet by Holly before, but some great competitors arrived in Orlando over the last few years. Does Sweet by Holly still take the cake?
If you'll excuse the pun, the answer is "YES!" Yes, we still think that Sweet by Holly has the best cupcakes in Orlando and Central Florida.
They're the best due to the quality of ingredients, the luxurious buttercream frosting, and the wonderful range of flavors. We're fans of the mini cupcake size so we can get a lot of variety for the family. Everyone gets their favorite flavor, and then a couple of indulgences to test.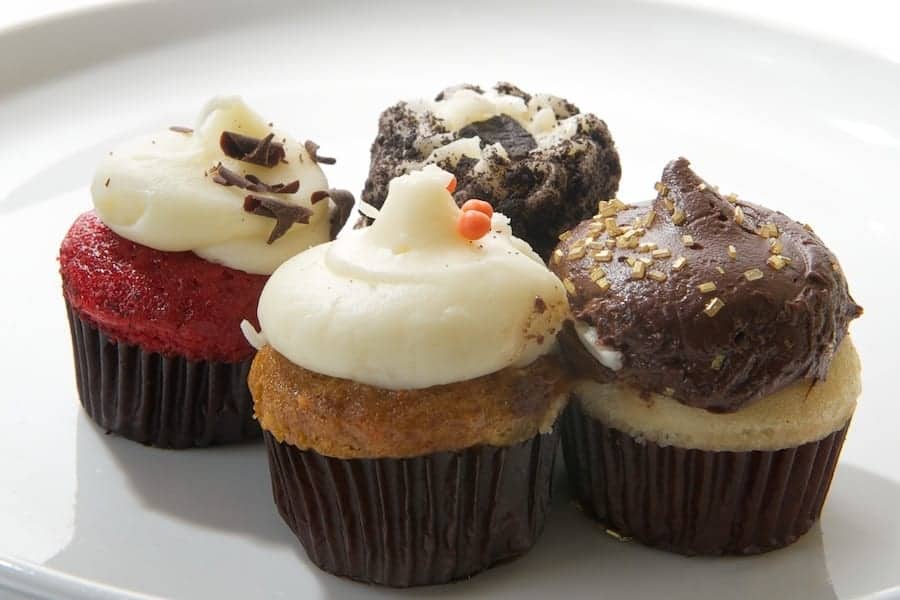 More Than Cupcakes: The Frozen Yogurt is a Blast
Cupcakes aren't the only thing on the menu. Sweet by Holly has a pretty nice selection of Frozen Yogurt, too.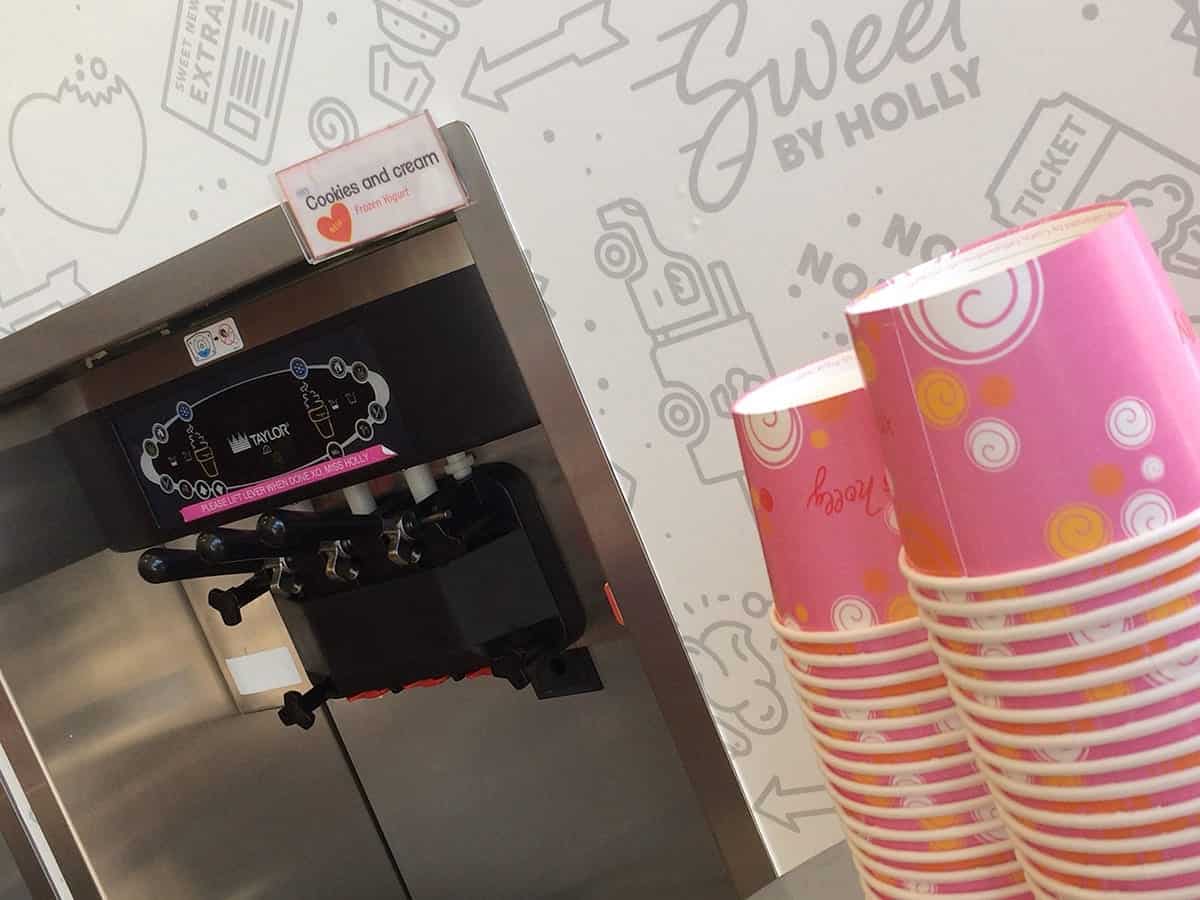 Sweet by Holly has several flavors of Frozen Yogurt.  Like the cupcake flavors, they rotate so you can get a variety of tastes. We found Cake Batter, Cookies and Cream and other popular flavors on our last visit.
Of course, Frozen Yogurt deserves fresh toppings.  Sweet by Holly doesn't disappoint here.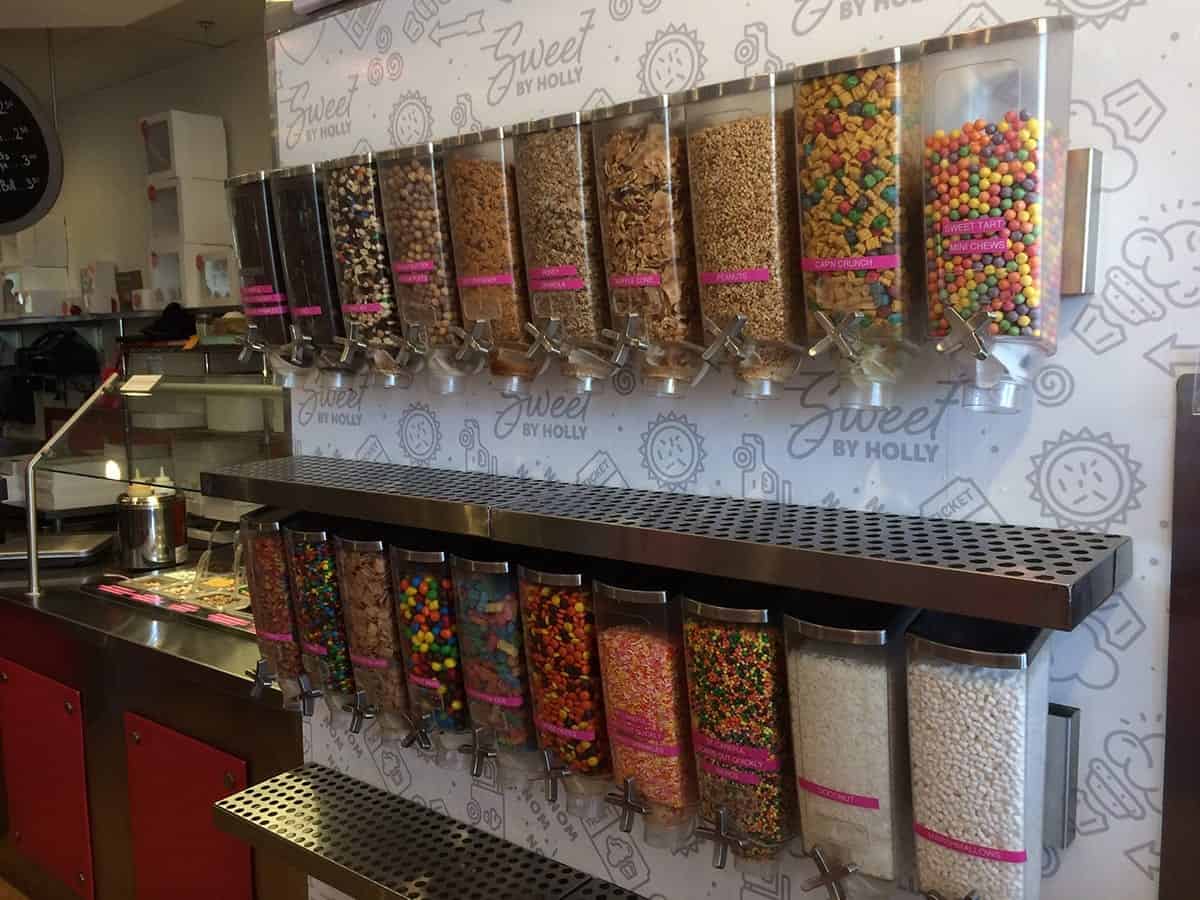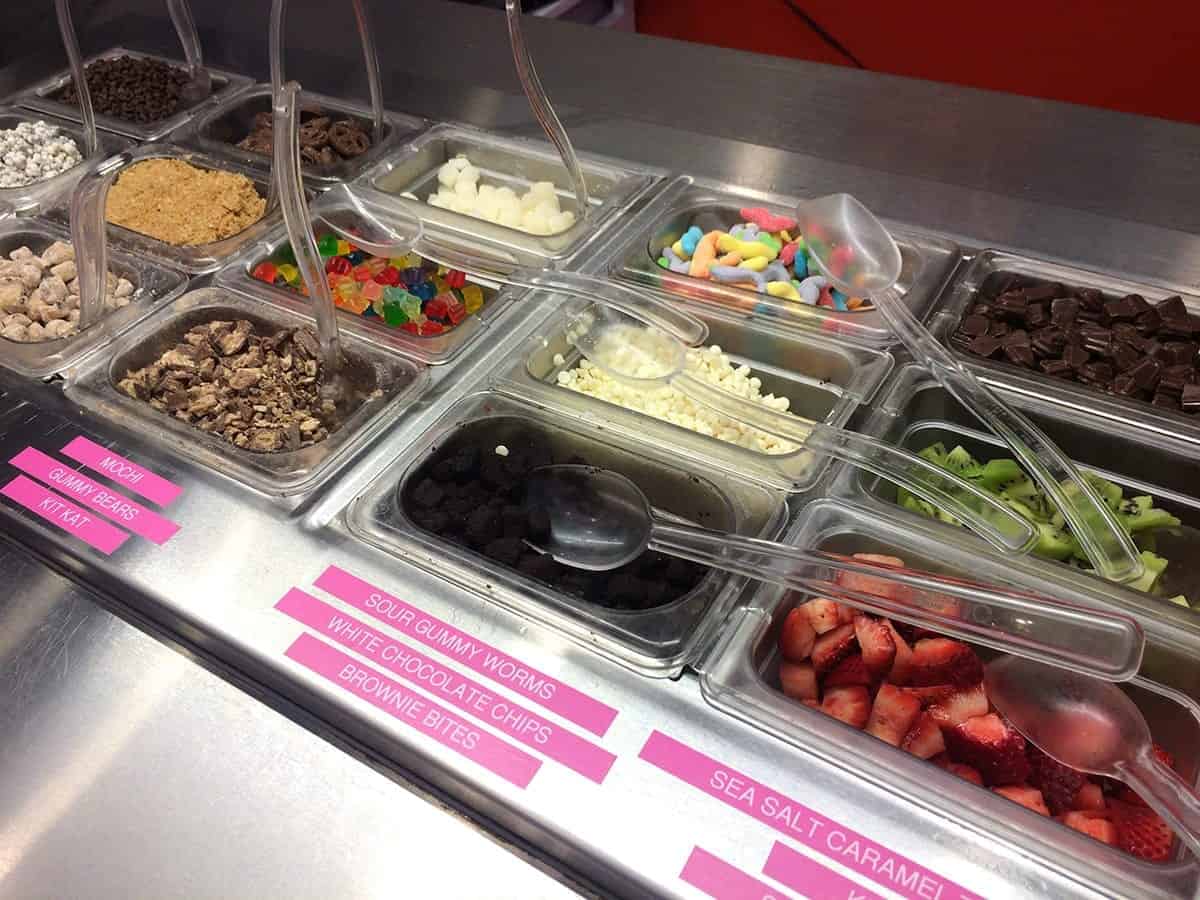 Quick Counter Service at Sweet by Holly
One of the things we like about Sweet by Holly is that we've always found the folks working there to be very friendly. They also know how to keep the line moving, so you never have to wait very long to get your order.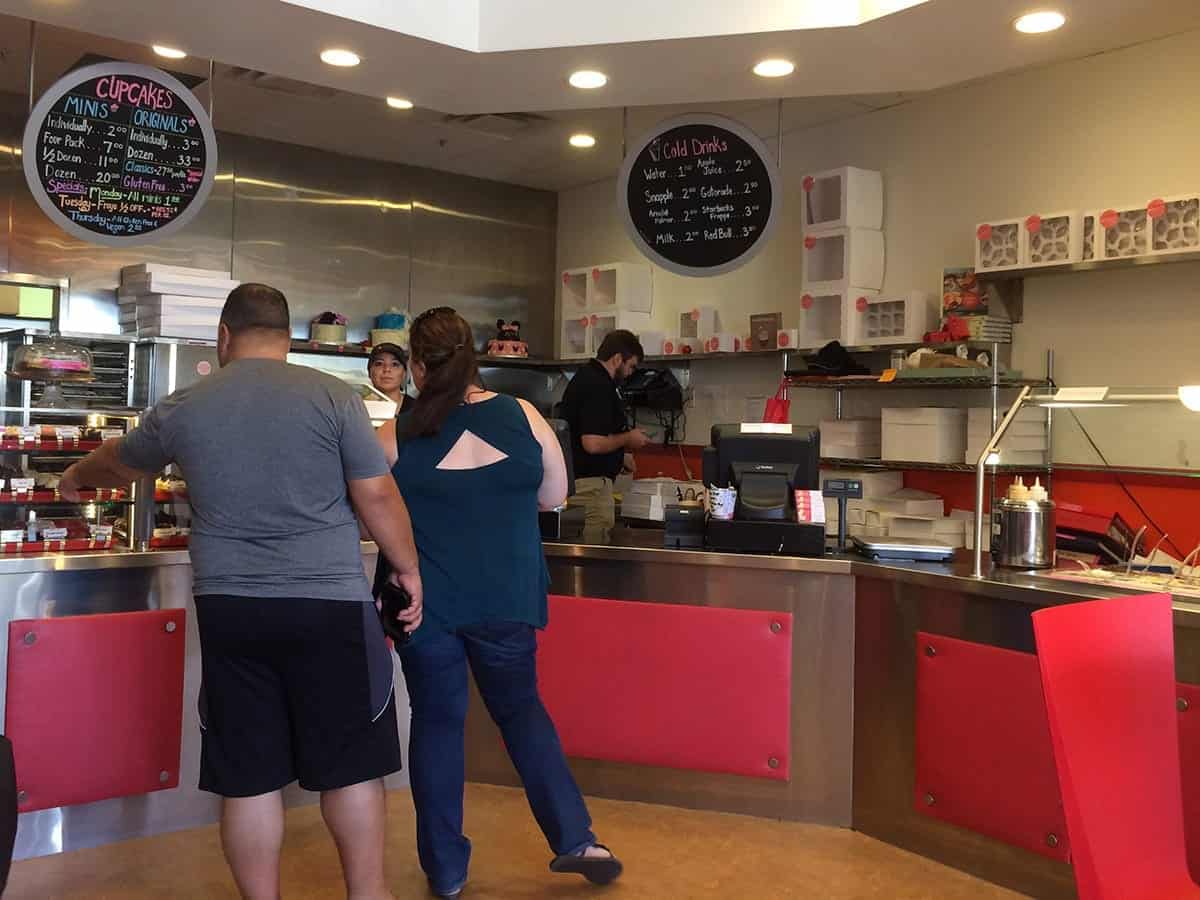 Here's a closer look at the menu.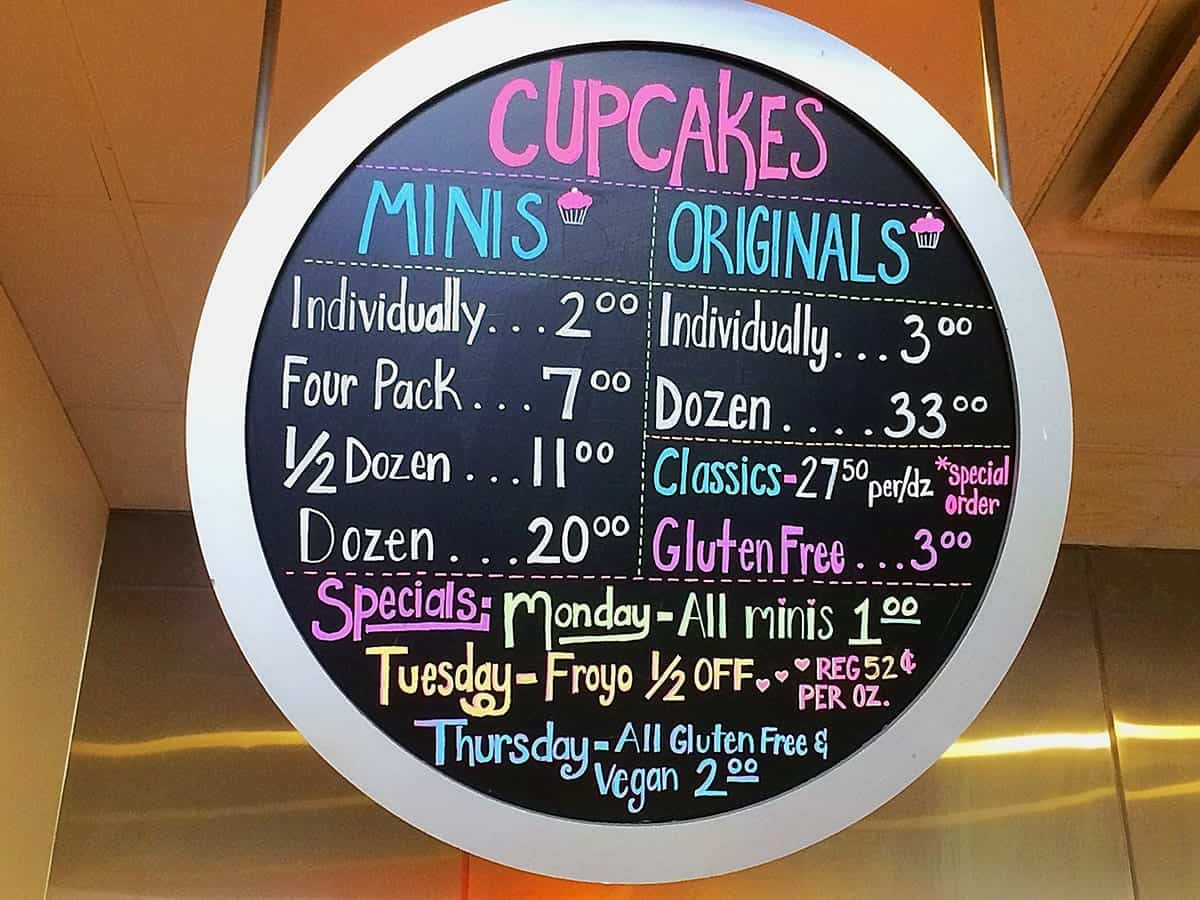 Sweet by Holly Rocks the Special Event Cakes, Too
There are a couple of ways for you to get something beyond the normal goodies at Sweet by Holly.
First, there are special edition cupcakes that come out on a few holidays. Mother's Day is coming and Sweet will have a dozen specially decorated flavors to share with your mother. You may also see special editions on Easter, Halloween and other occasions.
Second, Sweet by Holly also does custom orders. The store has plenty of photos showing past special orders. The poster over our table on a recent visit showed a dozen Star Wars themed cupcakes. I mean, who doesn't want to take a bite out of BB-8 or R2-D2?
They can also customize cakes for weddings and other occasions. Check them out for details.
Our last Sweet by Holly Review (below) was six years ago. We declared Sweet by Holly was the best cupcake in Orlando (or anywhere else I've tried), and I'm happy to say that it's still a consistent winner.
Related Post
Subscribe to The Orlando Local Show
Why not make it easy on yourself and have The Orlando Local Show delivered to you for free each week? Just click below to subscribe on the service you like. We would love to have you as a subscriber!